People don't always realize how much time is spent in their bathroom. Because it's such a high-traffic room, you want it to be as welcoming as possible, and these bathroom tile ideas can hopefully inspire your next renovation.
Whether you install your new bathroom tiles yourself, or work with a local renovation company, your bathroom should be welcoming while still expressing your personal taste 
So go ahead and browse the list below for 10 diverse bathroom tile ideas:
Bathroom renovations can be a lot of work, and if you don't have prior home renovation experience, it may be difficult to get the result you want. If you're thinking of installing new tiles into your bathroom, consider contacting a professional company like Graham's & Son for a free in-home consultation to help you make a decision.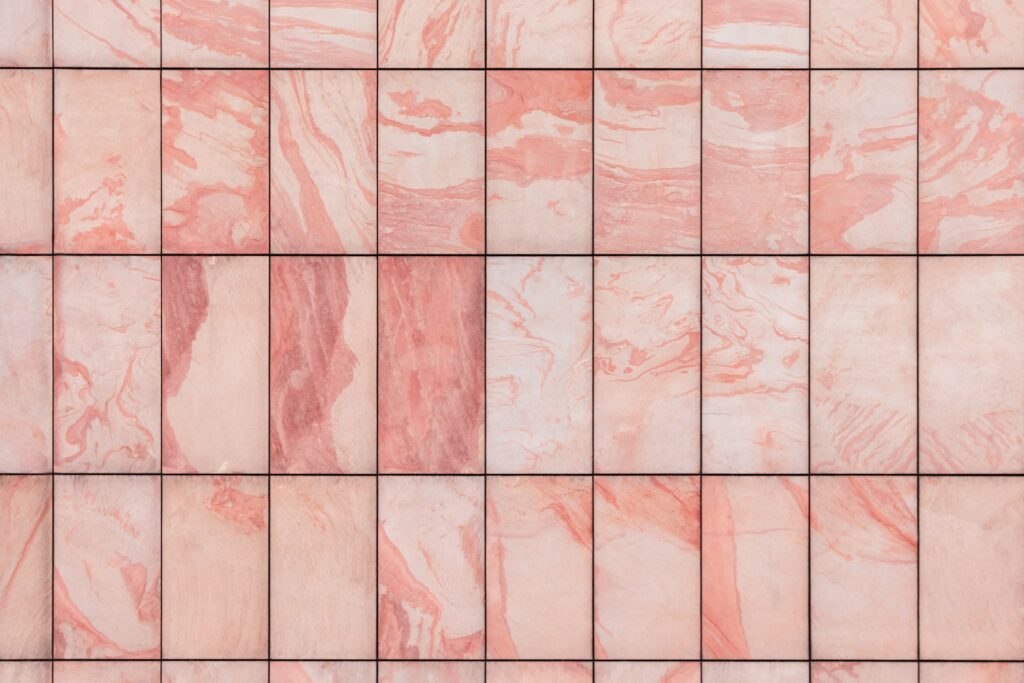 Evenly placed square or rectangular tiling is probably the most standard of all tiling patterns. Rectangular tiles are easy to visualize, easy to place, and are relatively easy to trim around edges.
If you check out your local home renovation store or browse galleries of bathroom renovations, you'll likely find dozens of options when it comes to rectangular tiles. Being so popular means they come in a large variety of colours and shades.
If you're planning on redoing multiple bathrooms in your house yourself, you may want to stick with standard rectangular tiles. This way you can make your life easier and buy a lot in bulk.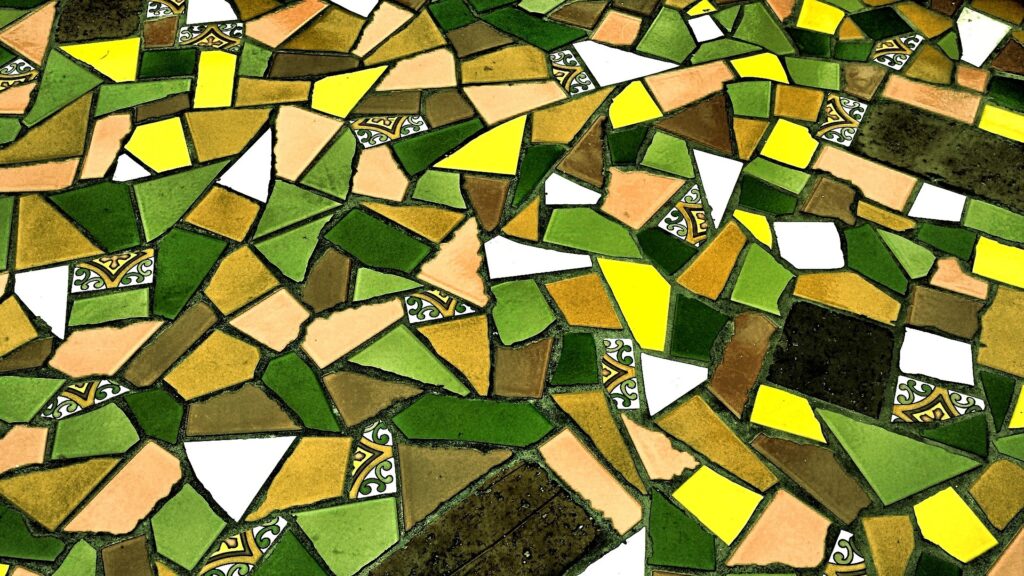 Interested in a busier, artistic look? Mosaics might be the design for you. Going back at least to Roman times, mosaics are a tried and tested way of constructing your tile work to make it interesting to look at.
As in the picture above, mosaics are often composed of a variety of colours or patterns all mixed together. If you're using a mosaic, make sure it matches the general colour palette of the entire bathroom.
We would not recommend installing a mosaic yourself, as they are much more time intensive to complete.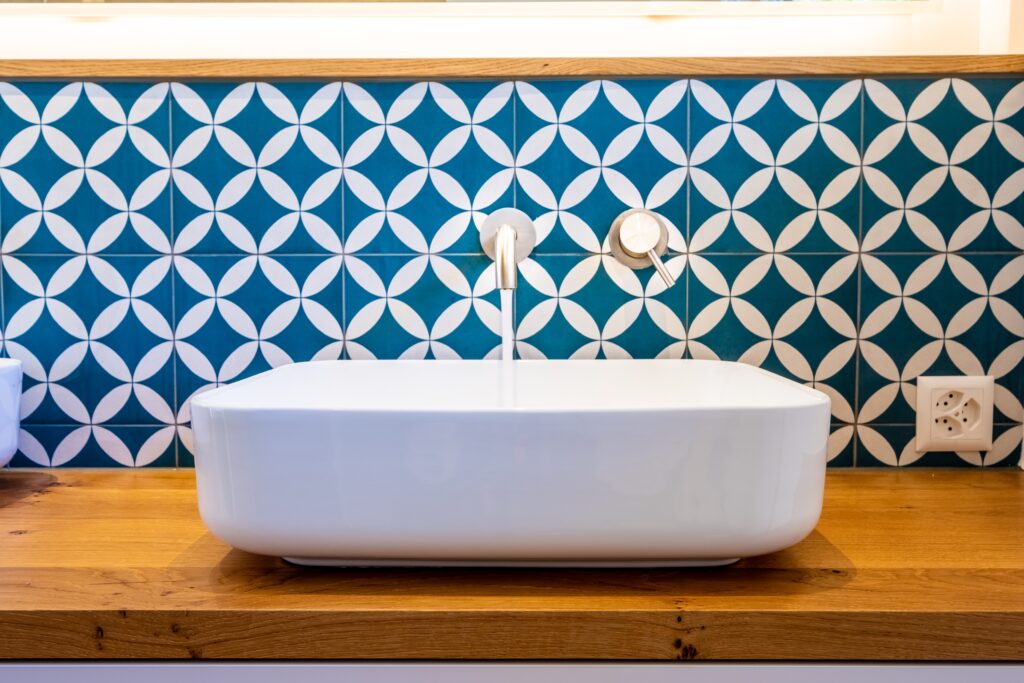 Many homeowners like installing a backsplash for their kitchen and bathroom sinks. A tile backsplash is very easy to clean and will protect the wall from constantly being spritzed with water whenever people wash up or use the sink.
Backsplashes are often 4 to 12 inches high, but you can make yours as high or short as you like. If you have a high-walled sink, the water is likely to splash further up the wall, thus requiring a higher backsplash.
The backsplash doesn't have to be anything fancy, but homeowners often like to give the backsplash an exciting splash of colour to act as an accent for the room.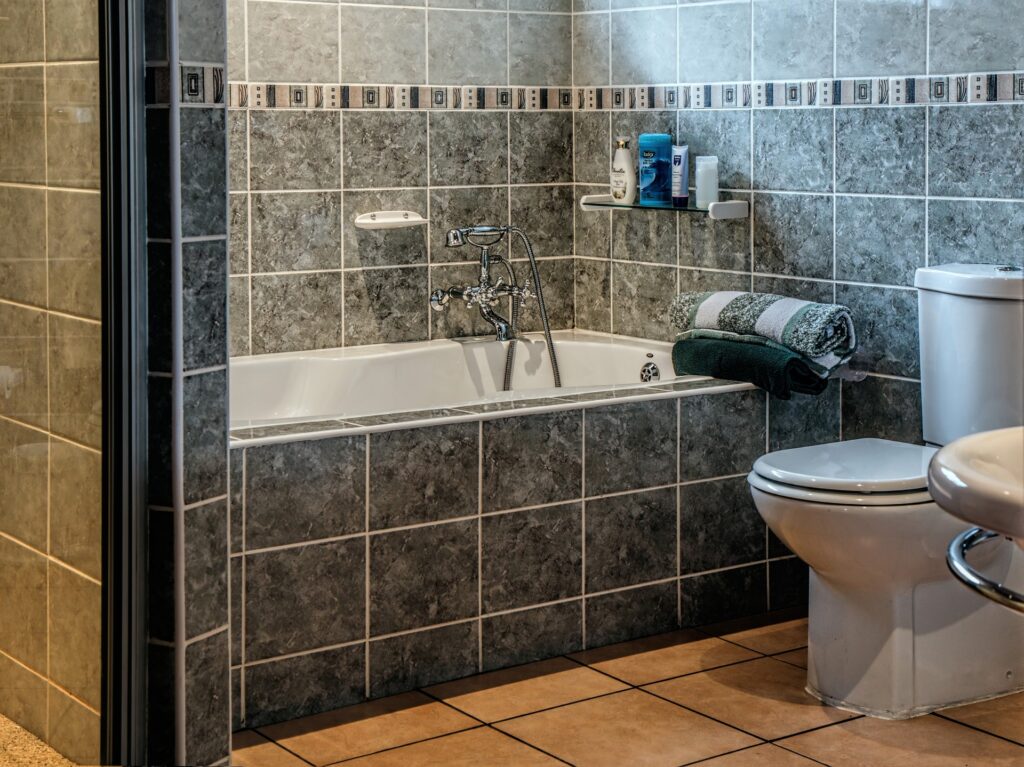 Earth tones can look absolutely beautiful in the right home. Both rustic country homes and slick urban apartments are great settings for an earth-tone interior design theme.
Earth-tone tiling uses a mottled grey colouring to emulate the natural look of rocks. It pairs perfectly with dark-painted door frames and trim, or black iron pipework.
As in the picture above, you can even use a narrow band of similarly rustic-looking tiles to break up the solid wall of colour and add some intrigue to the space.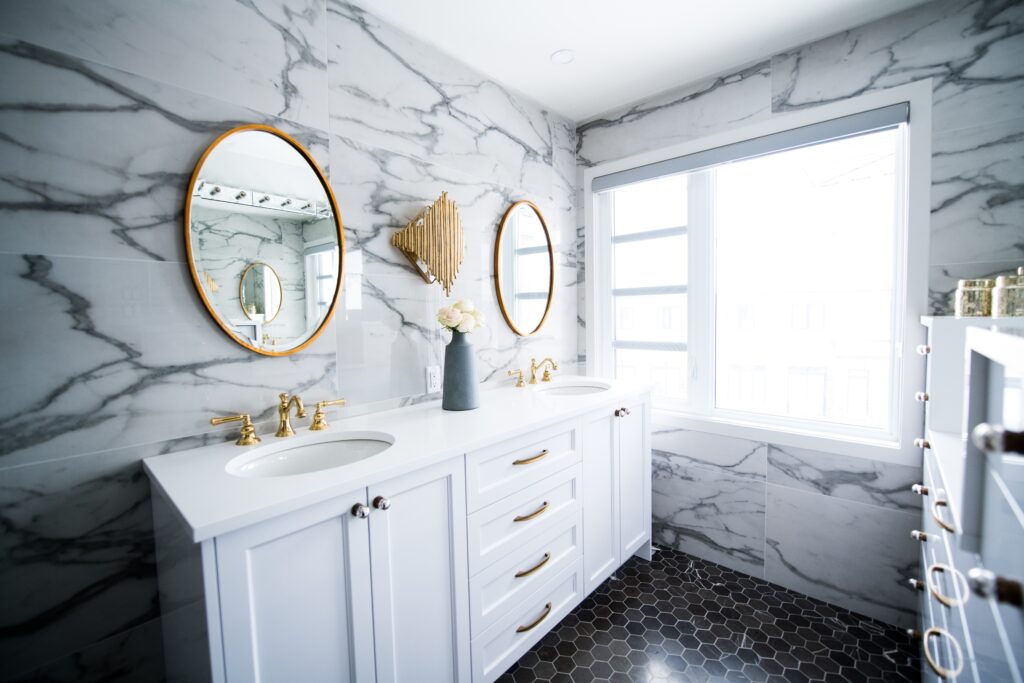 Marble is a classic material for both bathroom tiling and kitchen counters. It comes in many different colours, although white and black marble is the most common. Marble tiling is prized for the distinct way it looks, its durability, and the way it elevates any room and makes it feel "fancy."
The other major benefit of marble is that it is exceptionally easy to clean. A cloth and warm water, perhaps with a little dish soap, is enough to clean most stains. Don't use any industrial cleaners or rough abrasive scrubbing pads, or you risk discolouring or scratching the marble.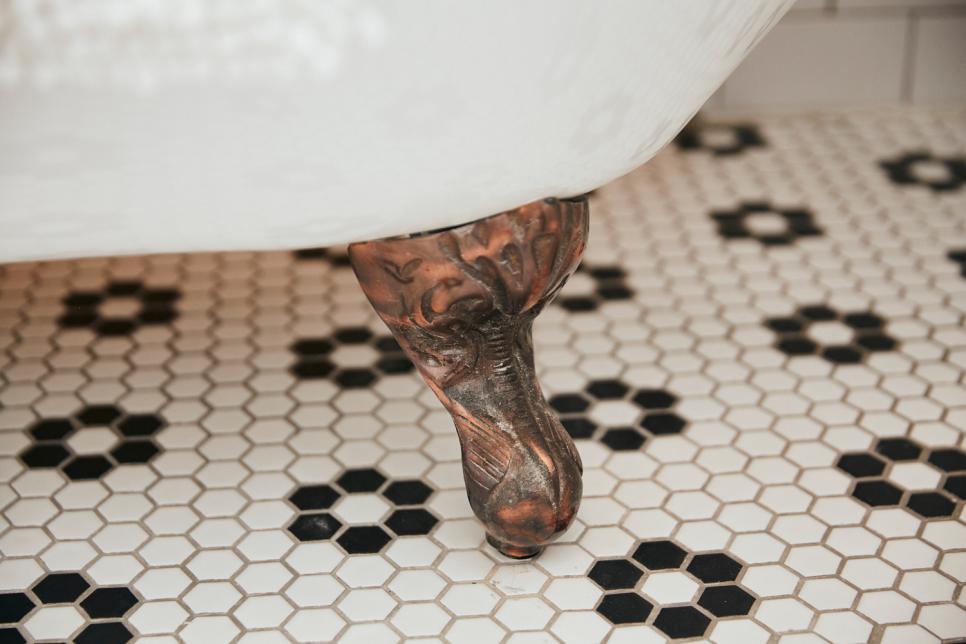 Used in many older homes, penny tiles have a very distinct look. So named because of their penny-like size, this tile type presents a great opportunity to create patterns.
If you decide to tile your bathroom floors and use a pattern, make sure to plan your pattern before beginning, so you don't get halfway through your job and realize the pattern doesn't line up.
If you aren't sure what pattern to use, websites like Pinterest are great resources to browse other people's creative tile design projects.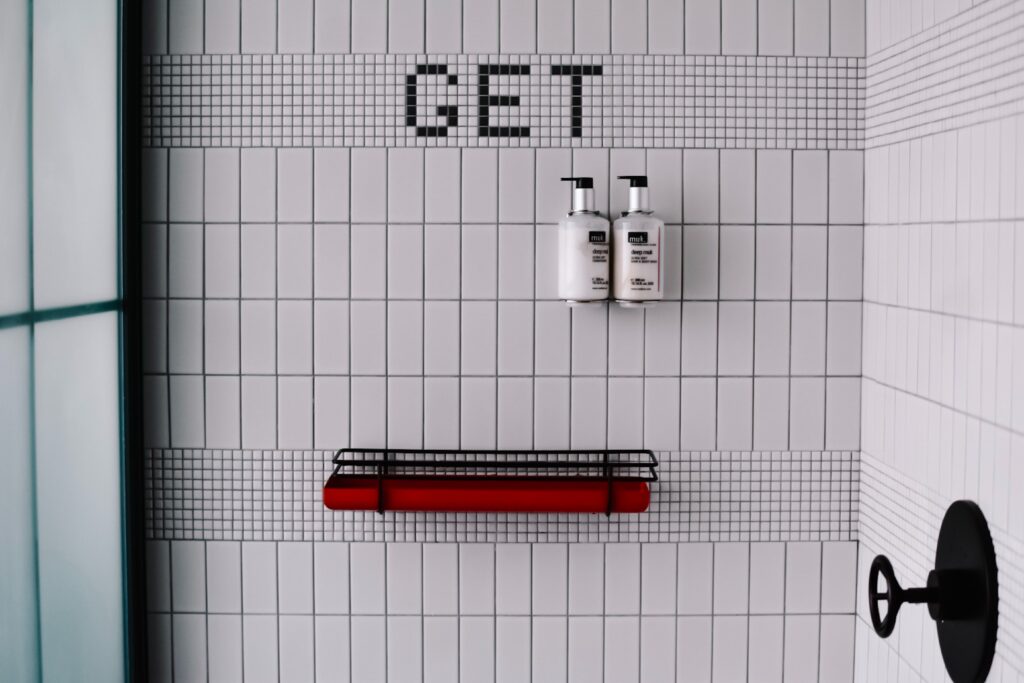 One of the ways to make an interesting space is to change up the colours used and provide accents. The other main way is to vary the sizes of items used.
The above shower space uses rectangular tiles just like in the first example, but to make the space even more interesting, it also includes multiple bands of tiny square tiles. This example illustrates the creativity that comes from using small tiles. Make text, pictures, or stylized patterns by adjusting the colours of the tiles you use.
To make tile placement easier, try to find smaller tiles whose dimensions line up with the larger tiles. For example, if three small tiles placed together is the same length as one large tile, it'll make your measurements much easier when you go to figure out your design.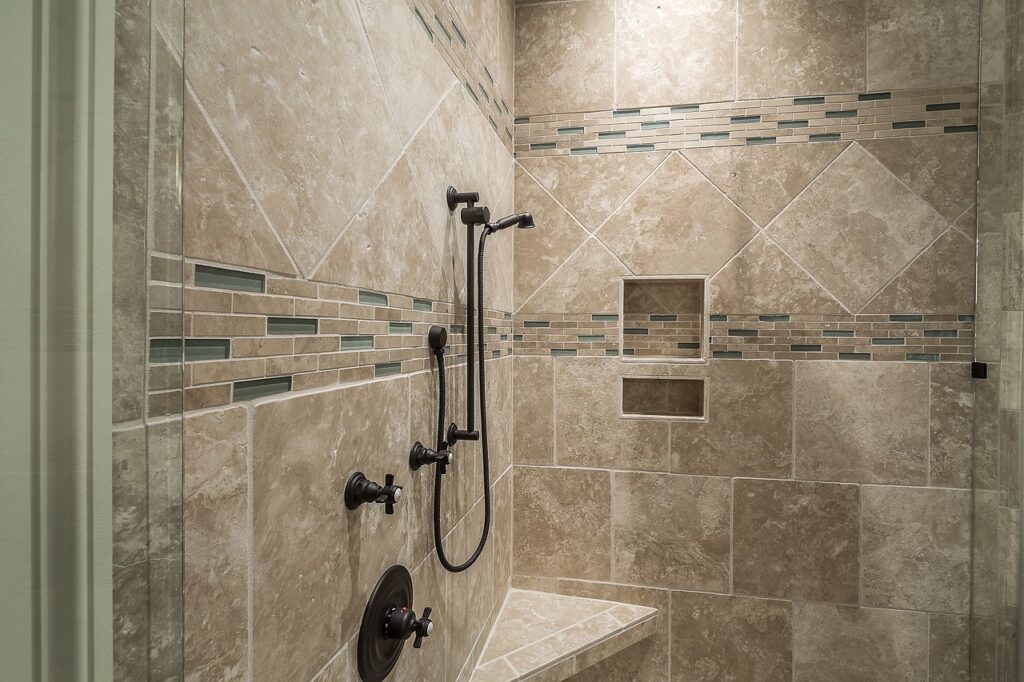 Renovations are about creativity. What are the bathroom tile ideas in your head? If you can't make up your mind, why not mix and match a variety of styles? In the example above, the shower space uses square tiles and a narrow band of mixed colour tiles to divide larger diagonally placed tiles.
The reason this specific example works so well is that most of the tiles are all the same colour. And that's the most important thing to remember when executing an especially creative design: make sure your colours match, then people won't think the different patterns are unusual.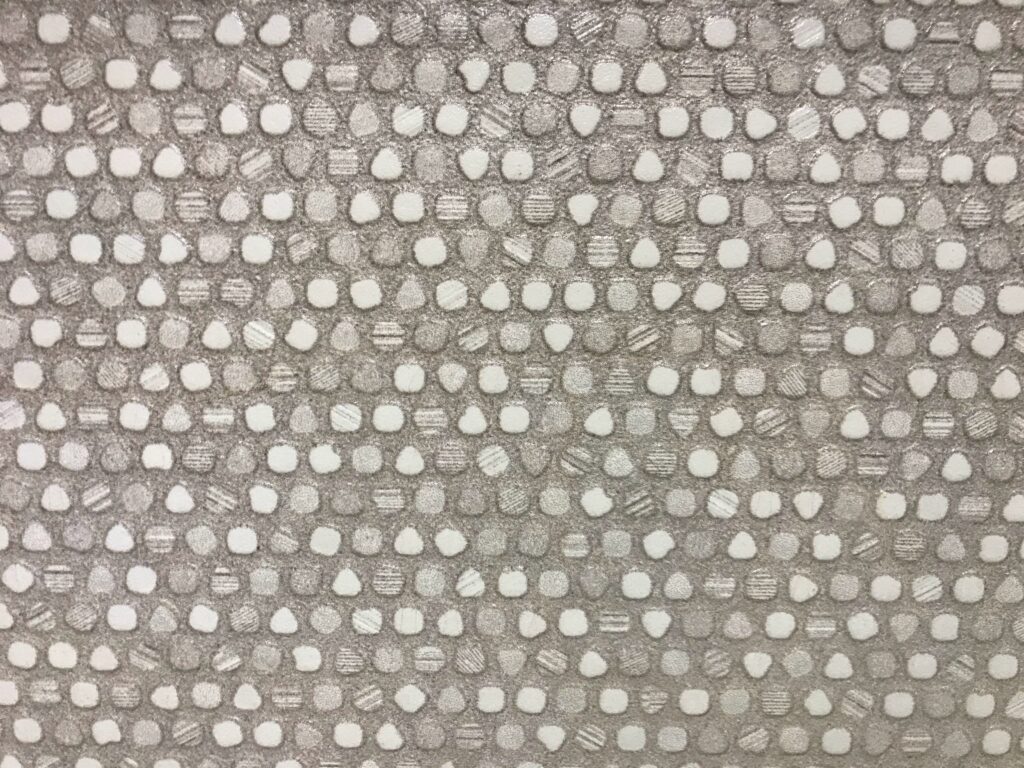 If you want a wall or floor that's truly different, ask a local renovation company if they can install a pebble-style tile replacement, giving your bathroom a remarkable organic finish.
Keep in mind that this style of finish leaves lots of exposed grout. Grout is porous and can collect gunk if you're not careful. Clean it regularly using a bristle brush and warm water. If your cleaning needs are more intense, consider buying some hydrogen peroxide to clean with.
Actual stones and pebbles are too irregular for use in modern homes, so companies usually use specially shaped stones for their work.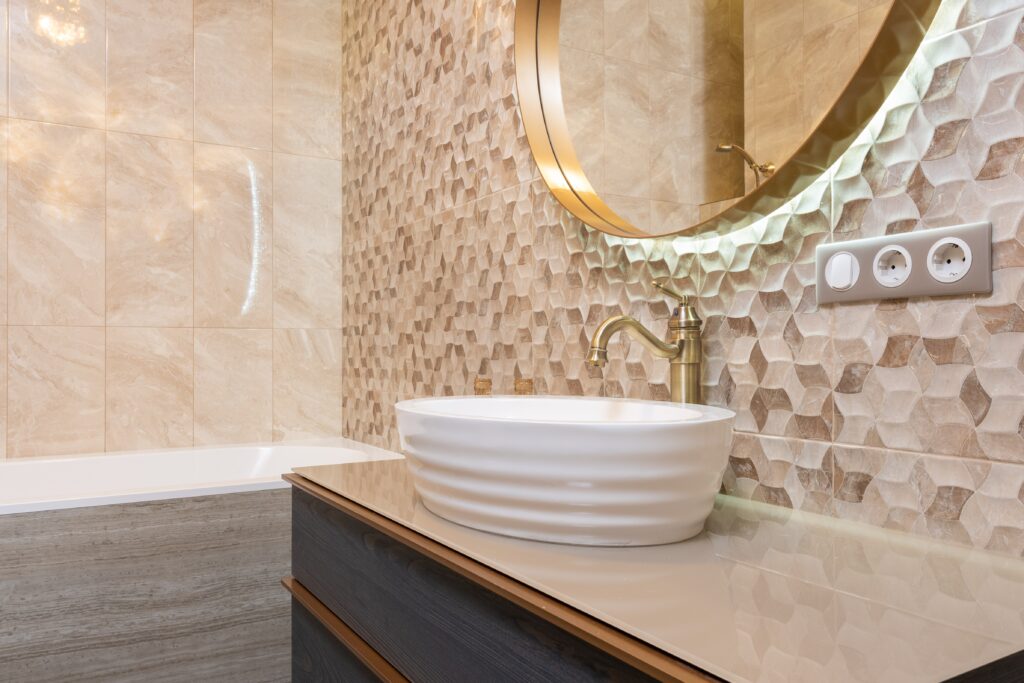 One of the most adventurous bathroom tile ideas is raised 3D tiles. Their look is unmistakable, and the multitude of tiny shadows they cast over the surface makes them always interesting to look at.
Textured tiles come in a variety of designs and are usually smooth, so there's no worry of hurting yourself against them.
If you do invest in textured tiling, remember to take special care when you clean it. 3D surfaces will collect dust faster than flat ones. Vacuum regularly, use a steam mop if you can, or use a mixture of baking soda and vinegar to wipe the tiles clean.
GRAHAM'S & SON: EXPERIENCE & PROFESSIONAL QUALITY

Servicing Cambridge and the Tri-Cities, Graham's has an extensive history of successful products and winning customer service.
We start every project with a consultation at your very home, to help us get a clear idea of what your vision is for your living space.
Come to us with your bathroom tile ideas, your kitchen renovation plans, or any other type of renovation. From windows, to interior decoration, to even flooring, Graham's and Son can be trusted for your next home renovation project.
CONTACT GRAHAM'S & SON TODAY FOR A FREE CONSULTATION
"Great experience working with Graham's & Son Interiors. Highly recommend their services. We had excellent service, advice and workmanship right from quote to job completion. All the staff, the owner, project manager, store staff and installers were incredible to work with. Excellent customer service and quality workmanship. Thank you for your help, patience for a job well done!!"
Karen D.