Automating your window treatments allows you to control your blinds or window coverings from anywhere in your home, with a simple click on your smartphone. The top 5 benefits of window treatment automation include: keeping your family safer, increasing convenience, creating a greener home, offering privacy, and even augmenting your home's value. To learn more about your window treatment options, contact the experts at Graham's & Son today!
Get your FREE in-home consultation!

5 Benefits of Window Treatment Automation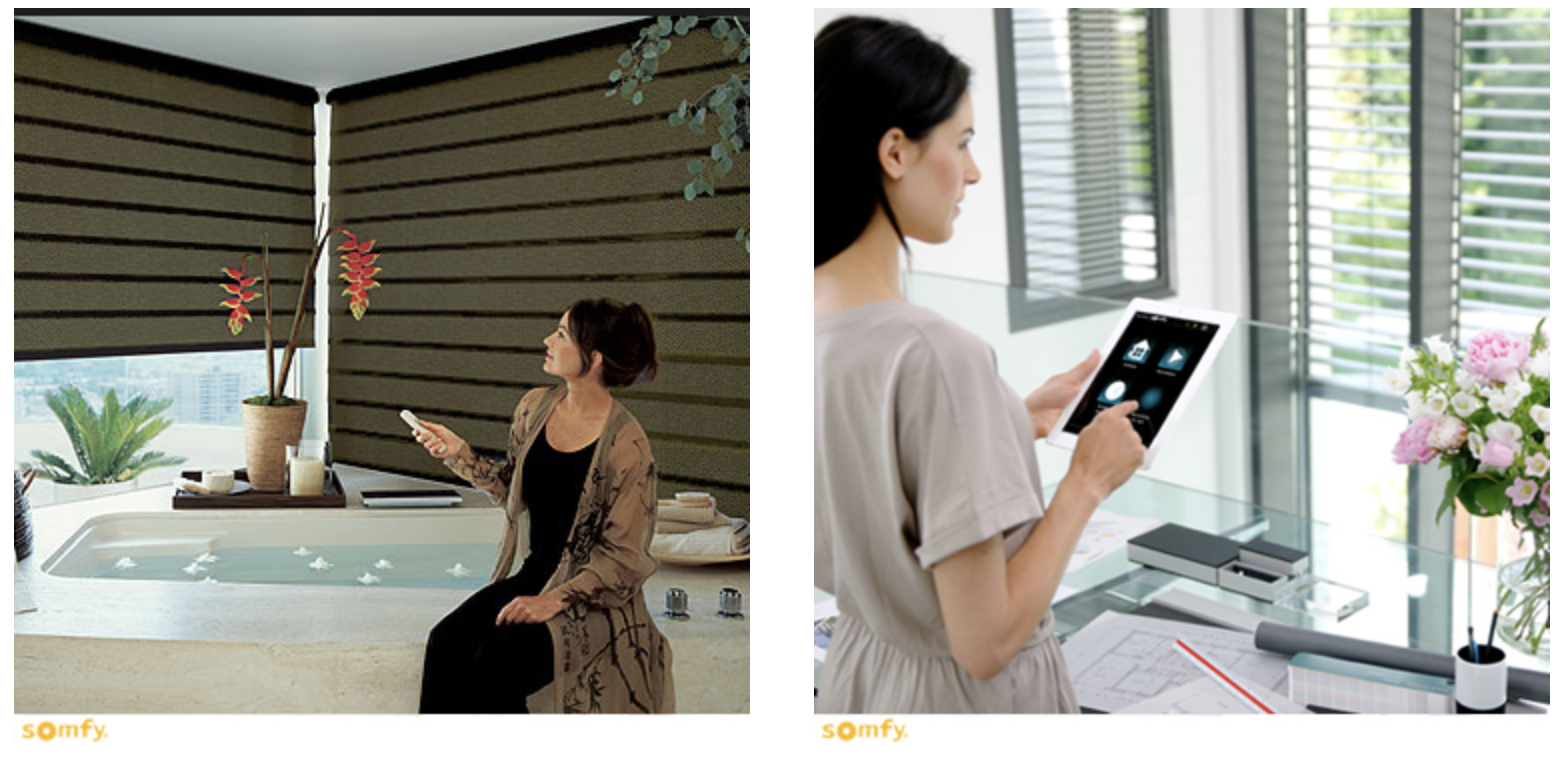 Automated blinds can be easily controlled with most smart devices
Automated window treatments work by installing a smart motor to your blinds or window coverings, and then controlling your blinds with your smart device, such as a smartphone. Automated blinds and window treatments can be a practical and fun addition to your home – and help you move towards having a smart home! Learn about all the benefits below.
1. Keeps Your Family Safer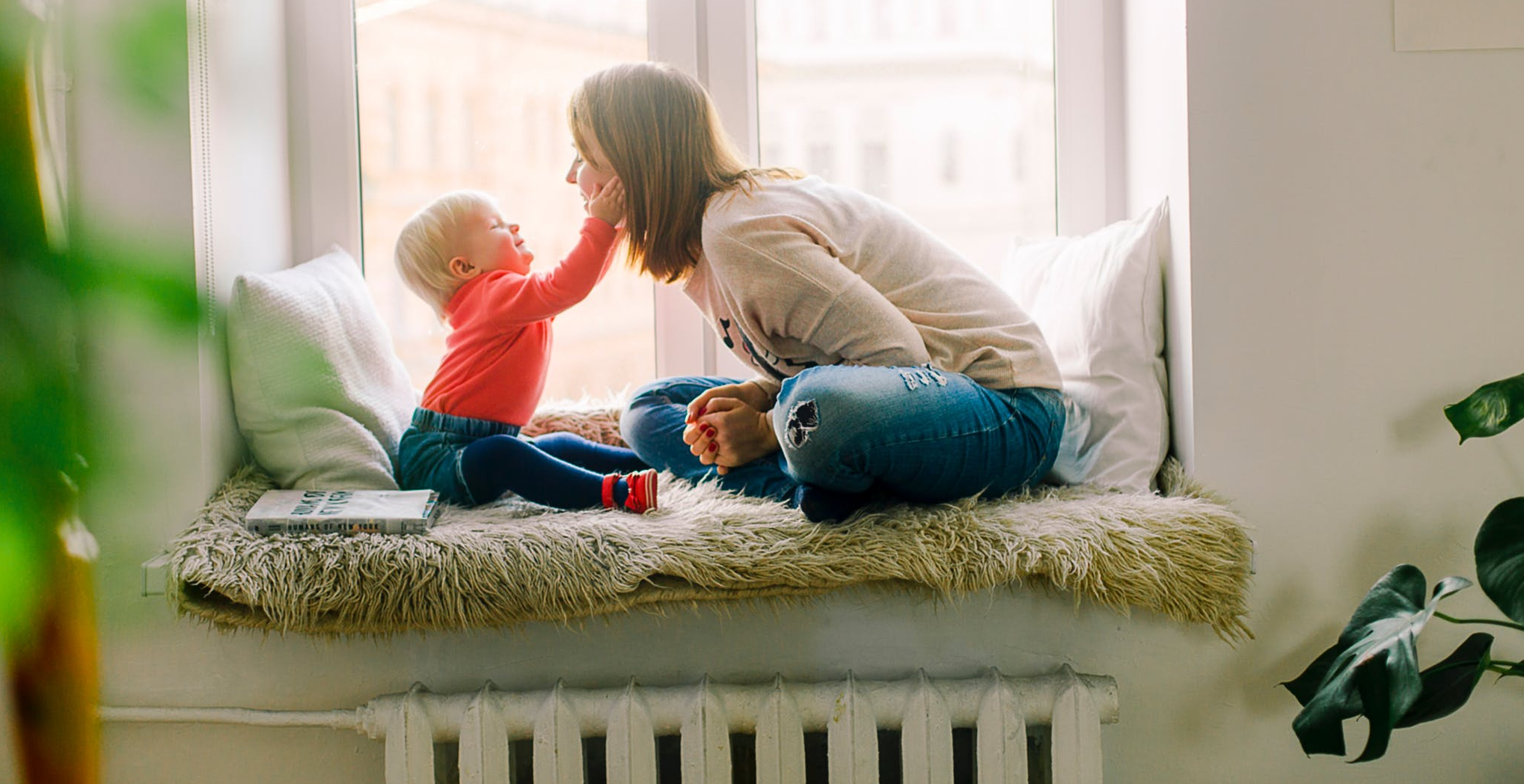 Blind cords can cause serious injury in just a matter of seconds
With automated window treatments, you no longer have to worry about dangling cords and strings. Unfortunately, blind cords can cause injury and even death if children or pets become tangled in them. Pets, especially cats, have the tendency to become tangled in cords. However, they can pose risks for both dogs and cats, especially if they are left home alone while you're out or at work.
However, children are at even greater risk for blind cord injury than pets. According to USA Today, every day two children are sent to the ER due to blind cord-related injuries. Even with supervision, a blind cord related injury can happen in seconds and become deadly quicker than you may think. Automated blinds ensure that your children and pets stay safer in the home, making them ideal for all areas of the house, but especially living rooms and children's bedrooms.
2. Increased Convenience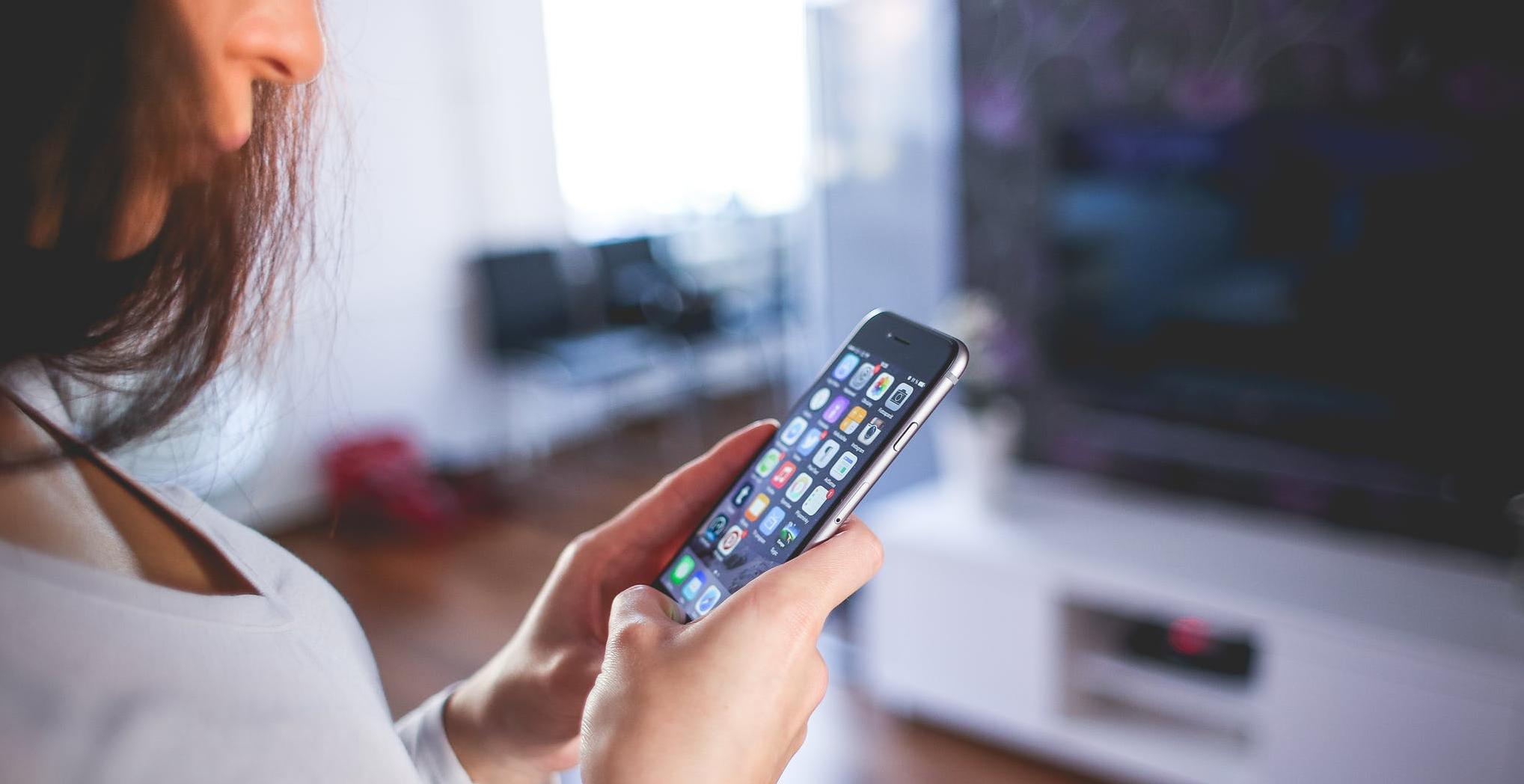 You can control your automated blinds from anywhere with your smart device
Imagine being able to control your blinds from anywhere! Automated blinds allow you to have full control over the blinds in your home. This means that you can close or open your blinds before you even get home from work. If you prefer having the blinds closed while you're at work, you can open all of your automated blinds just as you arrive home.
You also no longer have to worry about reaching and stretching to close or open the blinds or other window coverings that cover the higher windows in your home. Instead of just leaving them either open or closed because you can't reach properly or just don't feel like grabbing the step ladder, you now have full control over your privacy and how much light you want to enter your home without sacrificing your back!
Not only that, but if you are just feeling exhausted after a long day at work or watching the kids all day, you don't even have to get up off your couch or the bed to control your blinds. It may be one simple thing – but as they say, it is the little things in life!
3. Helps Create a Greener Home
With automated blinds, you can easily keep blinds open when you're home – and closed when you're not
Automated blinds help you live a more environmentally friendly and sustainable life. But how? Although most of us love having sunlight come through all day long, that all that sunlight produces a lot of heat – and can end up costing you more on your energy bill, especially during the hottest summer months.
When you have full control over your window treatments, you can easily ensure that your blinds are open or closed during the best times of the day. If you aren't at home for a few hours, you can quickly close all of your motorized blinds at the same time to help keep out extra light. If you aren't home, there's no need to have that sunlight come through!
According to Energy.gov, 30% of a home's heating energy is lost through your windows. On top of that, about 76% of the sunlight that hits the average window becomes heat in your home. Automated window treatments help reduce this number. There are also many other ways to create a greener, more energy efficient home – click here to learn more!
4. Increases Privacy
Automated window treatments can be especially useful in bathrooms and bedrooms
Having full control over your window treatments also means that you have full control over your privacy. You can close your blinds before you even enter the room! Anyone who has ever had close-by neighbours will know this scenario – You walk into a dark room, turn on the light, and you and your neighbours can instantly see each other through your facing windows!
You can eliminate this generally uncomfortable situation with automated blinds and window treatments! This can come in especially handy for bathrooms and bedrooms, where you may not want your neighbours to be able to easily peer in. You can close your blinds from outside the room, so when you do turn on the lights, you won't have to run to the windows to close the blinds.
5. Increases Your Home's Value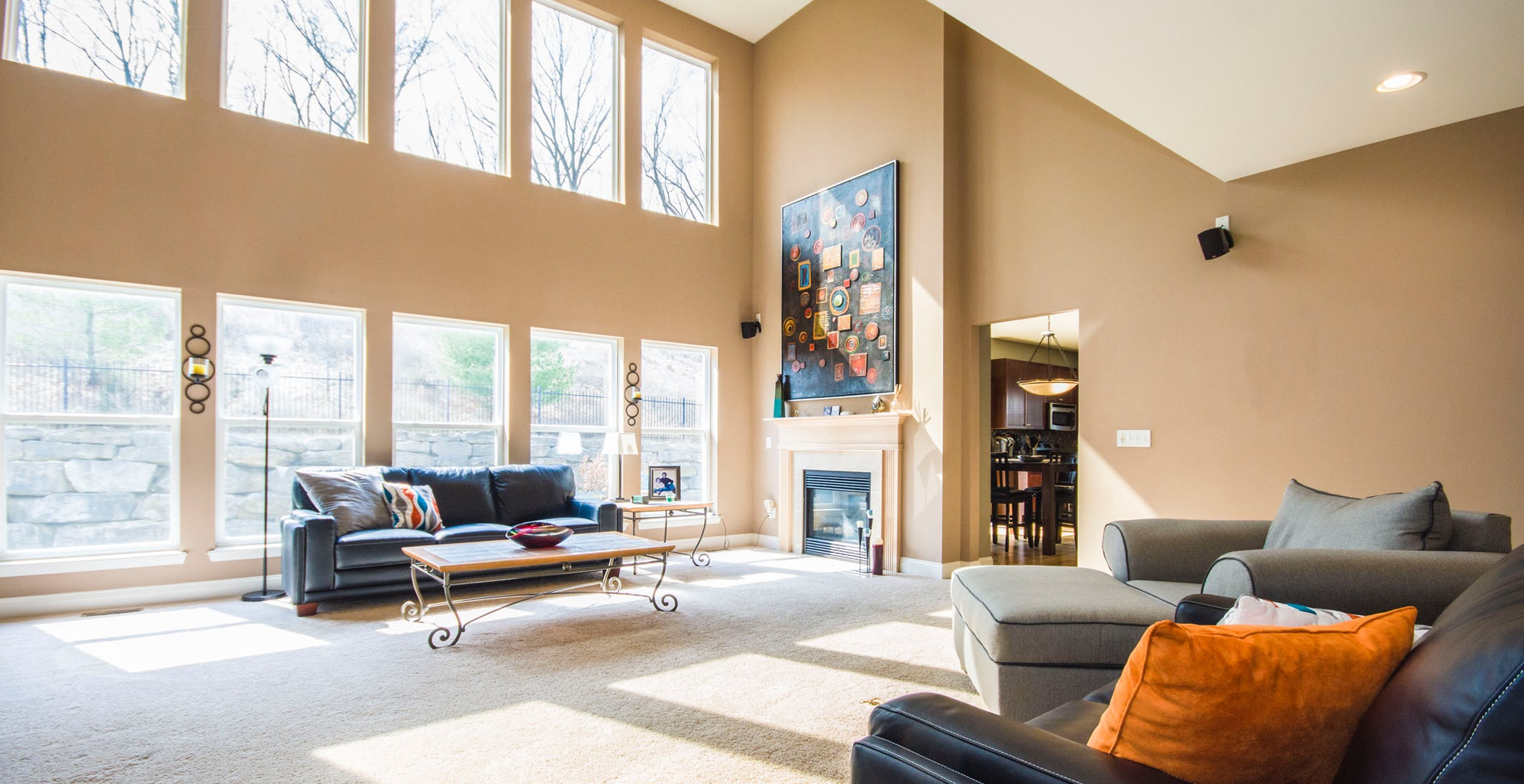 Motorized blinds make your home greener and more functional, which can increase its value
As more and more homeowners see the value in environmental sustainability and green living, all types of green features help increase your home's value – and automated blinds are no exception. Because automated window coverings help reduce your energy bill and increase your home's efficiency, they are often seen as a great selling feature.
Even if you don't plan to sell your home anytime soon, it's always nice to know that anything you add can help increase its value if you do choose to move one day. Aside from the energy saving value, automated blinds are simply a convenient feature that many homeowners would like to have. Because of that, as a feature alone, it is often a sought-after extra due to all the other benefits that come with them, including safety and privacy.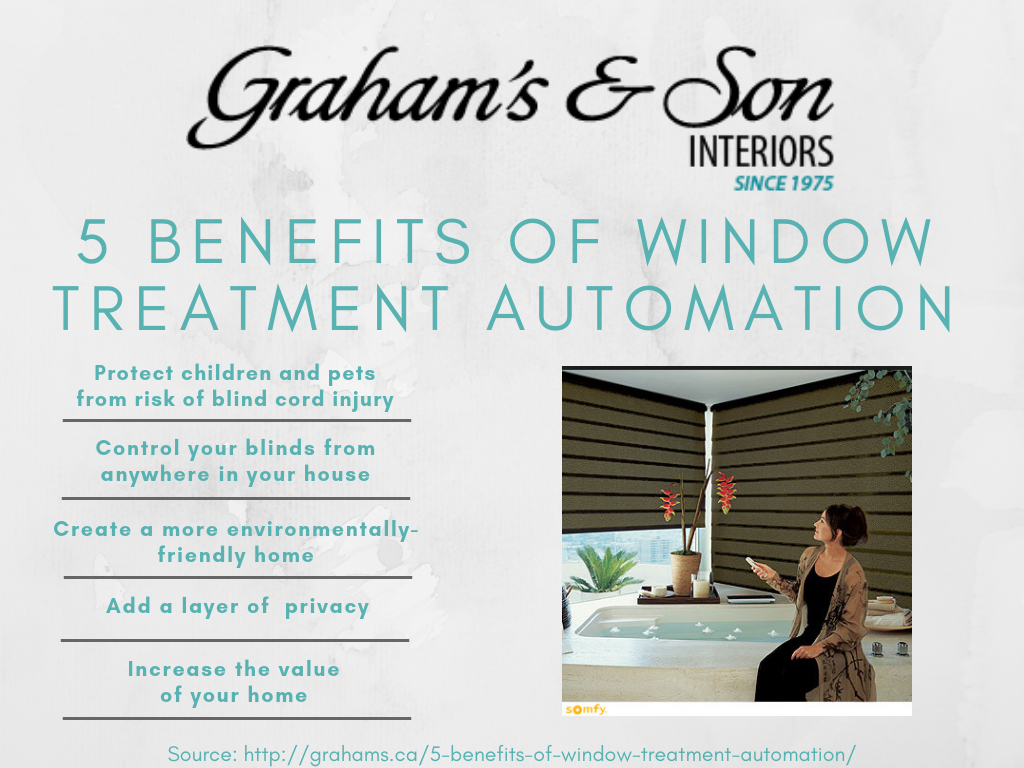 Get The Benefits Of Automated Blinds With Graham's & Son!
At Graham's & Son, we offer various motor controlled and automatic window treatments and installation services to help you get all of the benefits listed above – and more! We offer FREE in-home consultations so that you can learn more about adding automated window treatments without feeling any pressure.
"Let me start by saying, I love my window treatments! Mr. Graham was very professional, easy to talk to; he talked with me, not above me, I was at complete ease. He listened to my thoughts, went through my options, and just like that – decision made. The installation crew was quite professional, friendly and efficient… [Read More]
– Anne, a Graham's Customer!
Read more customer testimonials
Are you looking for the perfect window treatment solutions for your home? Talk to the design experts at Graham's & Son! Graham's & Son Interiors has been producing beautiful interior designs for more than 40 years. We are locally owned and operated and we specialize in all types of renovations. We are also offering a buy two, get one free deal on blinds, shutters, and other window treatments!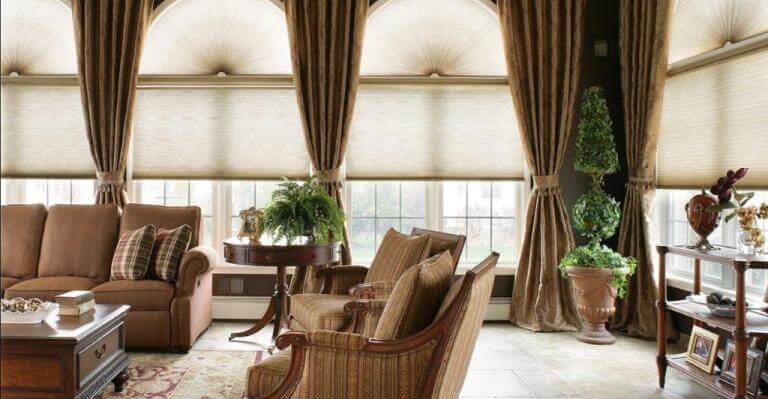 We can help you find the perfect custom blinds for your home, based on your unique needs, preferences, and budget. If you don't know which option to choose from, we can help you select the ideal materials as well as the style that will work best for your home.
We offer free, in-home consultations and will take the time to listen to your ideas and dreams for your new space. If you are thinking of remodelling your kitchen, bath, or any room in your home, contact the professionals at Graham's & Son to book your free in-home consultation today.

Sources: