Have you run out of ideas for gifts for a 50-year-old woman who has everything? Most of us have probably at one time or another found ourselves in that position. We all have amazing women in our lives that mean a lot to us, so we would like to find the perfect gift to tell each just how special she is. The problem is that she has everything already! So here is a list of unique gift ideas that you possibly hadn't thought of to surprise your awesome wife, mom, sister, girlfriend, or co-worker. For a truly unique gift idea, contact the interior design specialists at Graham's & Son.
"The service at Graham's was wonderful. They were cheerful and friendly and helpful. Our new chairs are even more beautiful than I had hoped for, with great attention to detail! Thanks Graham's." – Christy Hipel

Gifts For A 50-Year-Old Woman Who Has Everything
We've gathered together a list of unique gifts for a 50-year-old woman who has everything. We've also included a price point and a link to where you can purchase the item. We hope that these ideas will make your gift giving easier and more enjoyable.
Second Language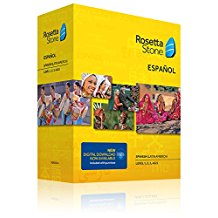 You are never too old to learn something new and if your hard to buy for lady loves to travel, this is a great gift idea. Treat her to the gift of a second language. The Rosetta Stone language learning system is world-renowned for its effective method of teaching you to speak another language. Find out what her dream vacation destination is and purchase a corresponding language for that country to help her prepare for the trip.
Price Range – $150 – $280 on Amazon
Purchase a Rosetta Stone Language Kit here.
Cashmere Sweater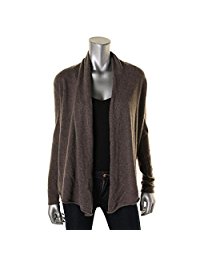 No one will say they already have too much cashmere. Who can resist the silky soft warmth of a cashmere sweater? Choose a classic cardigan in a neutral tone and you'll have the perfect addition to any wardrobe. The picture shows an AQUA Cashmere Drape Front 100% Cashmere Cardigan Sweater (Black) which will go with just about any outfit.
Price Range $100 – $300 on Amazon
Purchase a Cashmere Sweater here.
Jewelry
What woman wouldn't welcome another piece of jewelry, especially an elegant ring? You'll melt her heart with one of these beautiful and stylish rings that won't break the bank. The first picture is a turquoise ring set in 925 sterling silver & genuine copper. The second image is a 14K gold and sterling silver created opal open band style ring. Both rings are less than $30 on Amazon.
Priced around $30 on Amazon
Purchase a Beautiful Ring here.
Dyson Hair Dryer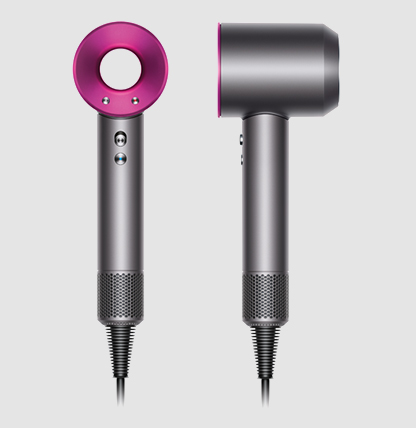 If you like their vacuum cleaners, you'll love their professional-grade hair dryers. She may already have a hair dryer, but it's an appliance that many women use every day, so why not treat her to the "Cadillac" of hair dryers? It may cost a bit more than other dryers, but she will surely enjoy the ride.
Price $499.99 from Dyson
Purchase a Dyson Hair Dryer here.
Dyson's Robot Vacuum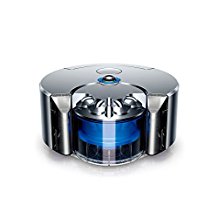 Speaking of state-of-the-art vacuum cleaners, Dyson's first robot vacuum is here and it's getting amazing reviews. It features a smart navigation system and double the suction power of any other robot vacuum available today. For the woman who deserves to have some of the housework done for her, this cool vacuum is well worth the extra investment.
Price $1,536.72 from Amazon
Purchase a Dyson Robot Vacuum here.
DIY Lotion Kit
Probably every woman over 50 already has a plethora of moisturizers and lotions, but we bet she doesn't have a kit that will allow her to make her own custom blend. How fun is that! This cool set contains enough product to produce four large bottles of lotion with 100% ALL NATURAL, locally sourced ingredients, designed with you and your health in mind.
Price $62.65 from Amazon
Purchase a DIY Lotion Kit here.
Honey Pot and Honey
Let her know how sweet she is. A cute little honey pot and gourmet flavoured honey may be a small gift, but it can speak volumes. It will let her know how sweet she is plus it will also say that you have actually paid attention and noticed that she enjoys drizzling a little honey in her tea or on her morning toast.
Price $39.99 from KitchenSmart
Purchase a Honey Pot and Honey here.
Little Clutch Bag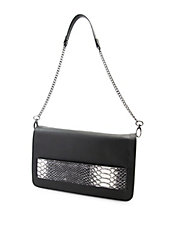 Too many purses? Never! Every woman always has room for one more and this cute little clutch bag by Mark Adam will go beautifully with a little black dress. The combination will be perfect for a night out on the town to celebrate a happy 50th birthday.
Price $79.00 from Hudsons Bay
Purchase a Little Clutch Bag here.
Jane Austen Box Set
What woman doesn't adore Jane Austen? This set of her works is all written in her own handwriting, not typeset. How romantic is that? Almost as romantic as Darcy and Elizabeth's courtship! This unique box set contains a variety of her early works including stories, playlets, verses and moral fragments she wrote as a teenager.
Price $66.12 from Indigo
Purchase Jane Austen In Her Own Hand Series Boxed Set here.
Wine Opening System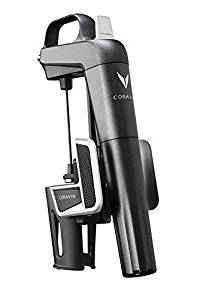 If she loves to savor an occasional glass of fine wine but doesn't want to finish an entire bottle in one sitting and wouldn't want to waste or ruin the rest of the bottle, this is a great idea. The Coravin Model Two wine opening system uses a special needle to puncture the cork, allowing you to pour one glass without damaging the cork. Once the needle is removed, the cork reseals itself, preserving the rest of the wine in the bottle.
Price $334.85 on Amazon
Purchase the Coravin Model Two Wine System here.
Kitchen Renovation
Why not go all out and have the kitchen renovated for your special lady? Whether she is an aspiring chef who would love a state-of-the-art professional kitchen or if her style is more country-inspired, the interior design professionals at Graham's & Son can help you design the ultimate kitchen to put a huge smile on her face. To view a gallery of our work, click here.
Price will vary according to the design and extent of the renovation. Graham's & Son make gift giving easy. Contact us today about our handy gift certificates.
Start Your New Kitchen Renovation here.
Lady Den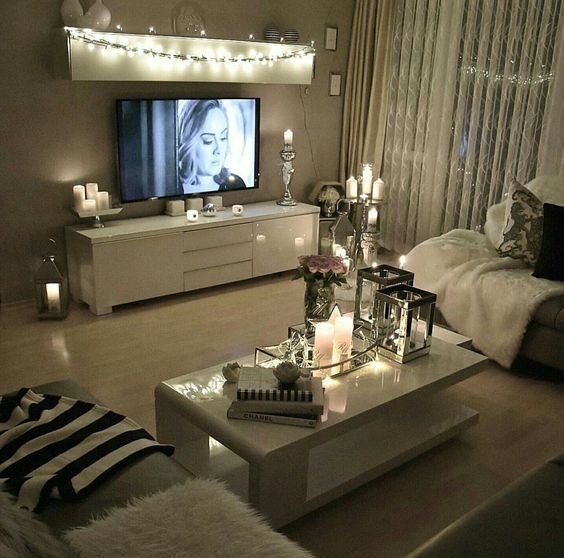 If a kitchen renovation is not personal enough, how about treating your special lady to a room all to herself? For the gift of gifts for a 50-year-old woman who has everything, you could have a spare bedroom or basement area transformed into a beautifully decorated lady den specially designed with her in mind. The above design idea came from Pinterest and was originally pinned by Karla Jones. Whether she is passionate about crafts, reading, yoga, or just would love a place of her own, contact the interior design experts at Graham's & Son. We can come to your home for a free in-home consultation and help you design that perfect space that is sure to rock your lady's world! To view a gallery of our work, click here.
Price will vary according to the design and extent of the renovation.
Contact Us to Begin Your Lady Den Design.