Are vertical blinds outdated? Not quite – stylistically they're not as popular as they used to be, but they are still very useful for large windows and doorways, and they are still used regularly in modern homes.
Created in 1950, vertical blinds enjoyed peak popularity through the 60s, 70s, and well into the 80s, until other styles of blind were invented and vertical blinds had to compete with increased product variety. But are vertical blinds outdated? They may no longer be as popular as in the past, but they are still very useful for large windows and doorways.
The retro style of woven fabric blinds are less popular than they were 40 years ago, but in the latter half of the 2010s vertical blinds have enjoyed a quiet resurgence in consumer interest.
If you're looking for new blinds to gird your windows, read on for details of what to expect with vertical blinds, as well as some standard examples. If you want something different, the second half of this article reviews a few interesting alternatives. Click the headings below to be taken to each section.
If you're interested in installing new blinds, or if your dreams are larger and involve wholesale residential renovation, contact Graham's & Son for advice, and even a FREE in-home consultation.
Graham's has years of experience remodeling kitchens, bathrooms, windows and more. Turn your house dreams into reality, and start by talking with Graham's & Son today.
Vertical blinds may not have the dominant market status they used to, but they still might be a great choice for your home. Read on for more details.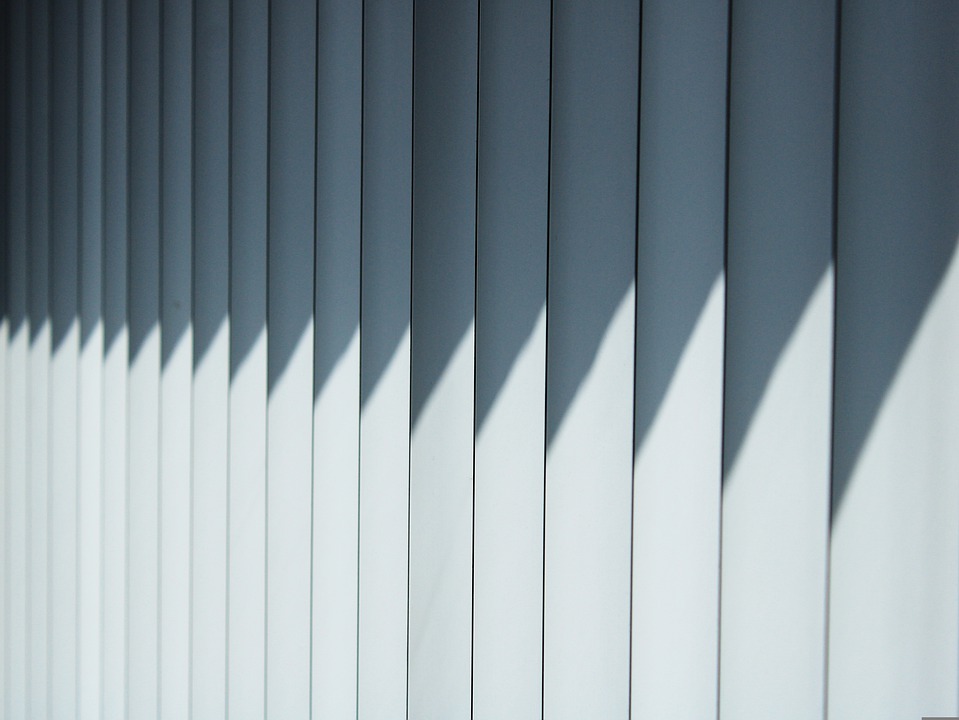 Every style of blind has its own benefits and drawbacks. Here are some of the advantages vertical blinds have over other styles:
Length – It's normal for vertical blinds to be four feet long or so. They rely on gravity to keep them steady, so length works to their advantage. This length makes them ideal for blocking the sun from especially large, flat windows, or even sliding glass doors.
Opacity – Whether made from fabric or plastic, vertical blinds block a great deal of light. Bright light will still creep in through the cracks, but the solid individual blind strips are excellent at giving you privacy or blocking the worst of the sunlight.
Light-Adjustable – Most vertical blinds are adjustable. They have cords or gears the user can pull/turn to rotate the blind strips, varying how much light they let through. Most vertical blinds can rotate up to 80 degrees, making them exceptionally easy to adjust throughout the day.
Long-Lasting – Older plastic vertical blinds were prone to becoming brittle over time, but fabric or modern plastic blinds do not have this problem. Because vertical blinds never have to be folded or compacted, they suffer very little wear and tear, and can last for decades. So make sure you choose the right colour!
Vertical blinds are exceptional when it comes to what they do well: covering very large spaces and being easy to use.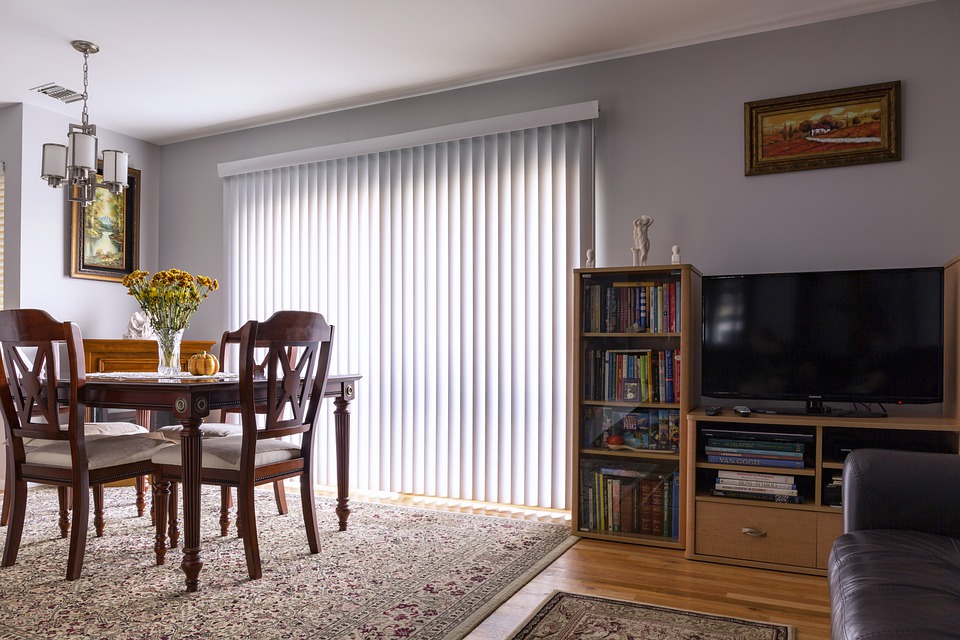 As shown above, vertical blinds both block light and the gaze of curious eyes. Because they do not fully obstruct light, vertical blinds are actually a good choice for bedrooms as they let in natural light as the sun rises without the light ever becoming too bright.
Above is a close-up of the fabric style of vertical blinds. The weight hanging at the bottom weighs the strips down to keep them straight and prevent them from wobbling and waving in the breeze.
These blinds are also linked with a thin plastic chain along the bottom, which keeps the strips evenly spaced and makes it easier to pull the blinds to the side when needed.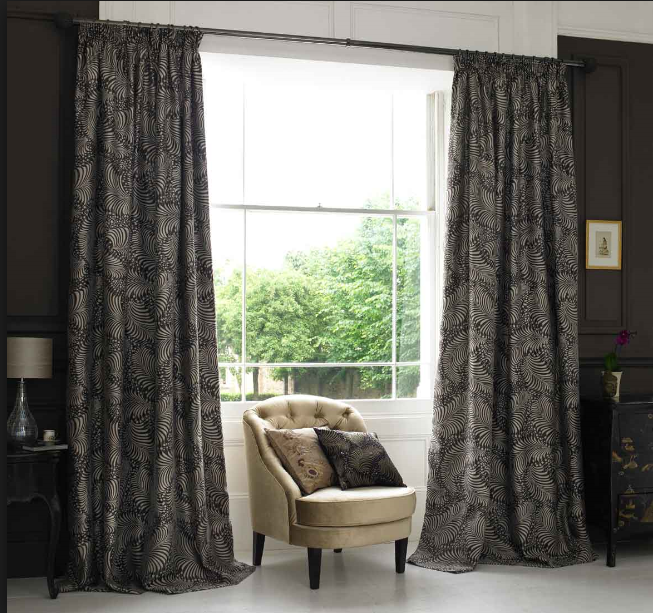 Perhaps you're still wondering: are vertical blinds outdated? If you think they aren't the right style for you, consider drapes. While not technically vertical blinds, drapes offer many of the same advantages as blinds: they cover large windows and doors very well, and they're quite opaque. 
Drapes are typically much more diverse in colour and pattern than vertical blinds too, making it easier to fit them into the décor of the rest of your living space.
However, drapes have some limitations:
Manual Adjustment – Vertical blinds have chains or pulleys that allow you to easily move the blinds back and forth, but blinds have to be physically grabbed and slid around on their mounting bar. This does result in wear and tear over time, and is ever-so-slightly more dangerous, as people (particularly young children) can potentially pull too hard and pull the whole thing down.
Wrinkles – Drapes are fabric, or polyester, and are moved by hand. This means they will inevitably wrinkle, so you'll need to take them down from time to time to iron or straighten them, which can be inconvenient.
Tripping Hazard – You may want to tie up the ends of your drapes so they don't spread on the floor and accidentally trip you or your guests. Additionally drapes may not be the best choice if you have pets or small children that could accidentally trip on them or pull them down.
These limitations are not major, and ultimately you will need to decide what type of window covering is best for your life.
It's still possible, despite the benefits and explanation above, that you can't help but wonder, "Are vertical blinds outdated?" f you're still on the fence about vertical blinds, you don't have to be. There are plenty of other styles of window coverings and blinds you can choose from.
Keep in mind that vertical blinds and drapes excel when it comes to covering very large windows and doors, and there aren't too many other options that fit that specific role.
The options below are best for windows. If you have a large door that you want to cover, and you don't want vertical blinds, consider tinted windows. They will still let in plenty of light, but will provide you the privacy you desire.
Very common throughout North America, horizontal blinds (also called Venitian blinds) are cheap, and straightforward to use.
Horizontal blinds do a good job at blocking light, but many users find them to be fiddly and fragile to use. Fortunately they are quite cheap and easy to install or remove if they do break or you want to replace them.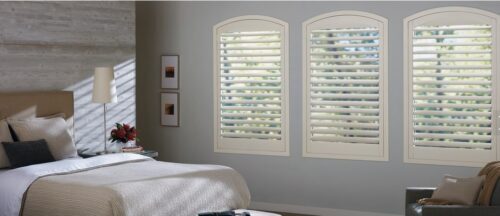 Wooden shutters give your room a type of mystique that evokes woodland light dancing around your room. While certainly a deluxe option, wooden shutters add a sense of permanence and reliability, perfect for a cottage or cozy guest house.
Wooden shutters are built from a series of individual wood slats that are mounted horizontally parallel on a frame. On one side of the frame will be a rod that is connected to all the different slats, so that if you want to open or close the slats, you simply lift or lower the rod.
Wood does need to be cleaned often, and can become old and warped, but if you take good care of it your wooden shutters can remain beautiful for years.
Zebra blinds get their name from the alternating opaque and translucent strips. They provide privacy while still letting in lots of natural light. Sometimes drapes are needed to further block out the light, as shown above.
Zebra are mounted to a roll that can be retracted or pulled down as far the user prefers. They're not the most durable option available, but they have a more unique style than standard vertical or horizontal blinds.
Install New Blinds with Graham's & Son
Vertical blinds, fabric blinds, wood shutters, and more. Graham's installs them all.
If you're still asking "are vertical blinds outdated?" you can reach out to Graham's for advice on what blinds are the best for you.
With over 40 years of experience in interior design, installing window coverings, flooring, kitchen and bathroom renovations and more, you can trust Graham's in your home. They care about quality all around – from the initial consultation to the finished product and everything in between.
Browse our gallery to see our past work, or get in touch today for an in-home consultation to begin the renovation process.
Amazing company to work with! We changed all of the blinds in our house with shutters or cellular shades. They had an amazing promotional offer which made the price incredible. They are very friendly and informal (this is a good thing) to work with. They installed the window coverings the same day the order arrived. We will be a repeat customer.
– Blake M.
We had wooden blinds installed in every window, together with an automatic awning when we first moved into our house nearly 7 years ago. Graham's & Sons provided excellent guidance and the installation was prompt and friendly.
Recently we had an issue with one of the blinds not opening properly. A representative came to our house and resolved the issue to our complete satisfaction AND at no charge.
I highly recommend Graham's & Sons to anyone looking for professional and friendly service.
– Gerry C.