Looking for bathroom renovations in Cambridge, Ontario? Updating your bathroom – whether your full master bathroom or small powder room – can not only change the look of your home, but also increase your home's value and make better use of your space! Continue reading below to learn how you can get the highest quality bathroom renovations Cambridge has to offer with Graham's & Son Interiors! 
Graham's & Son Interiors - Over 42 Years Of Experience!
At Graham's & Son Interiors, we have over 42 years of experience in window treatment installation, interior decorating, and renovating! We're happy to help you with your bathroom renovation – from start to finish.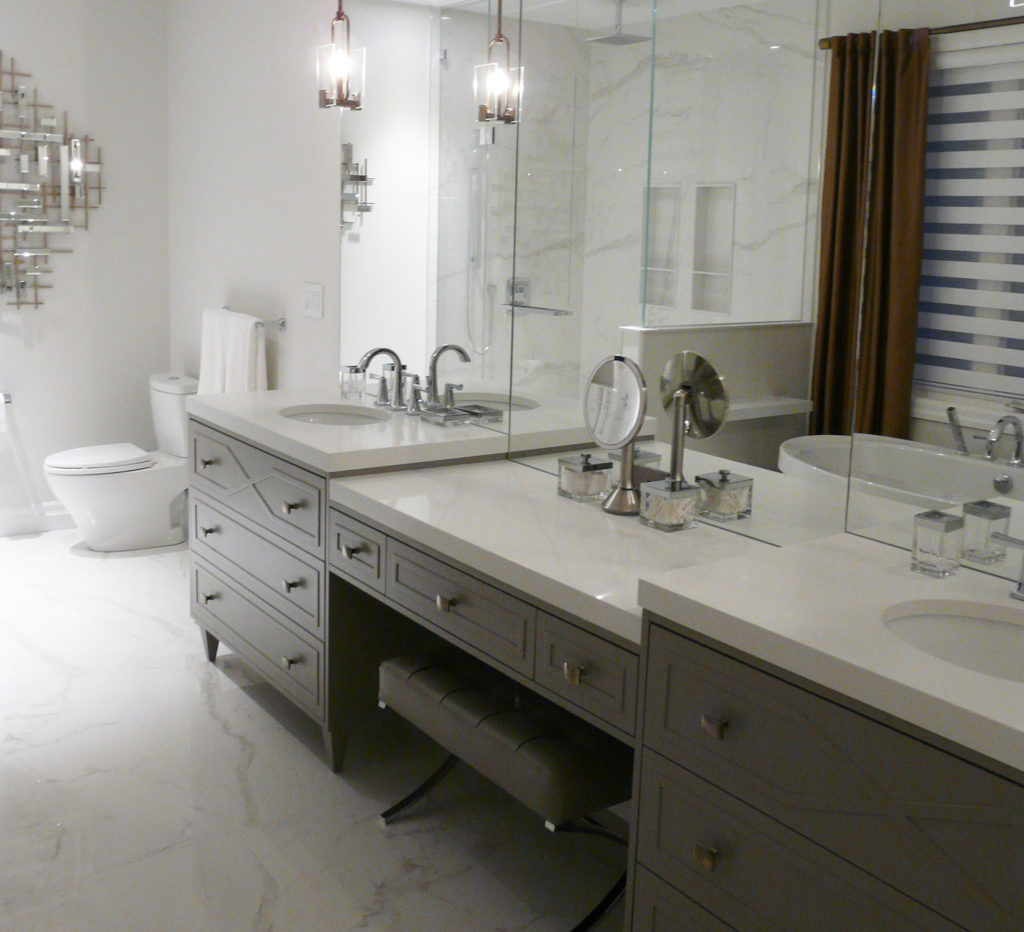 Bathroom renovations cambridge - why choose graham's & son interiors
Ready to update your space and finally get the bathroom you've always dreamed of? A new bathroom, designed to your preferences and specifications, can be the perfect, relaxing space you're looking for in your home. It can also help increase storage space, and eliminate any issues you've had in the past, like leaky faucets, running toilets, moisture issues, and even mold problems.
If you are planning a bathroom renovation in Cambridge, you can trust Graham's 40+ years of experience to help you get the bathroom of your dreams. Unlike other renovating and decorating contractors, Graham's & Son Interiors offers professional plans and designs with all of our renovation services! This means you can limit the number of additional contractors who work on your bathroom. When you work with us, you will get:
Free, in-home, no obligation consultations to discuss plans, options, and budget 
Interior design and plan drawings
Flooring services including vinyl and tile 
Custom window treatments 
Review of cabinets and countertop styles, materials, and options 
Clean-up after project
Answers to all the questions you may have before, during, and after the project is completed
Guidance along the way as your project progresses
Help getting the bathroom of your dreams, whether you want an ultra-modern style, a traditional look, or something in-between!
We understand that all types of renovations, including bathroom renovations, can feel stressful and overwhelming. We're here to help ensure that the project runs smoothly from beginning to end!
Our Bathroom Renovation Services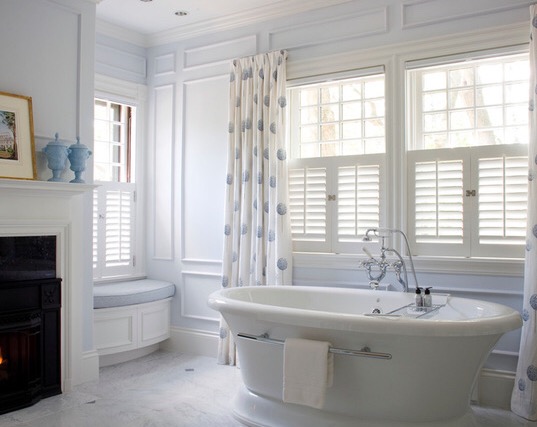 Choosing the right window treatments for your bathroom ensures you get the perfect amount of privacy and light control. At Graham's & Son, we'll also help you choose the right window treatment material, as some styles and materials work better (or worse) in damp environments like your bathroom!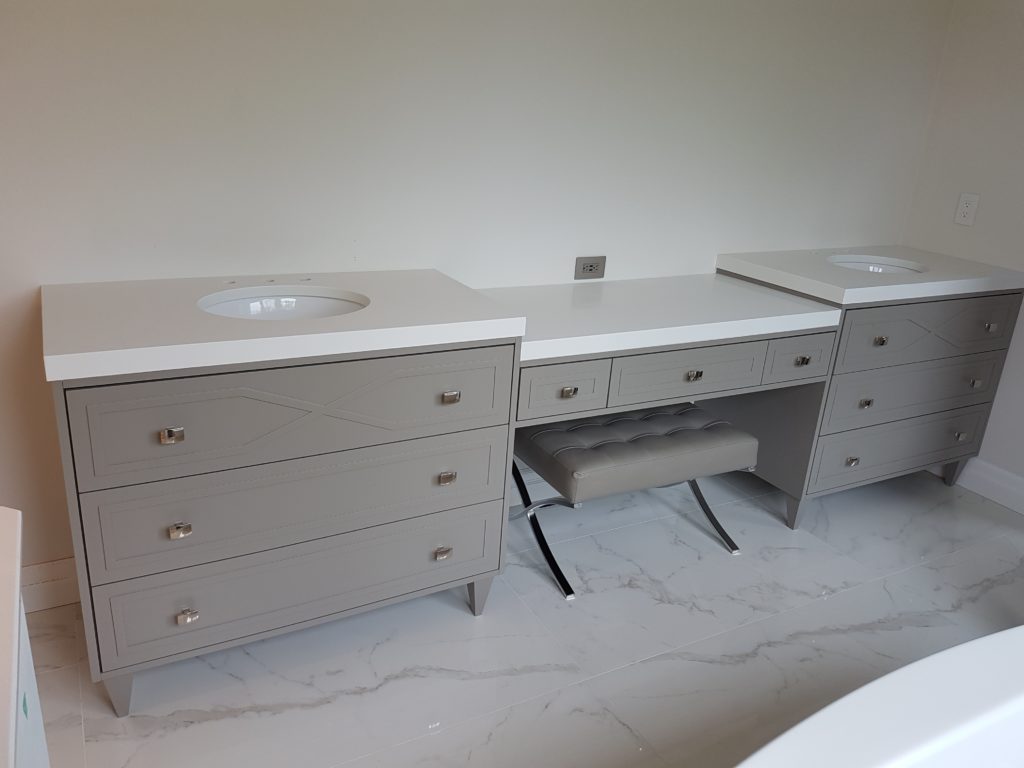 The cabinets and countertop you choose for your new bathroom can completely change the look of your space. It also determines how much storage you'll have – so you want to choose wisely! Graham's can help you find the counters and cabinets of your dreams – whether you want a modern design, a traditional look, or something entirely unique.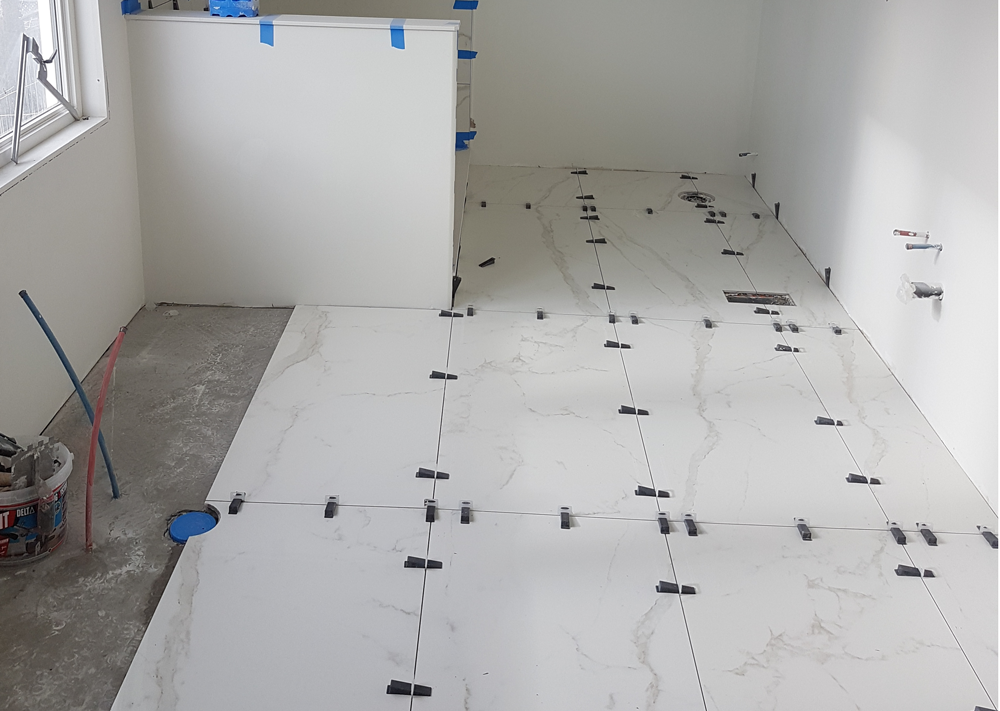 What's a bathroom renovation without new flooring? We offer a wide variety of flooring services, and can help you choose from popular options such as vinyl tiles, ceramic, porcelain, and more! If you can't decide between the many options you have, we can help you pick the right choice for your style preferences and budget.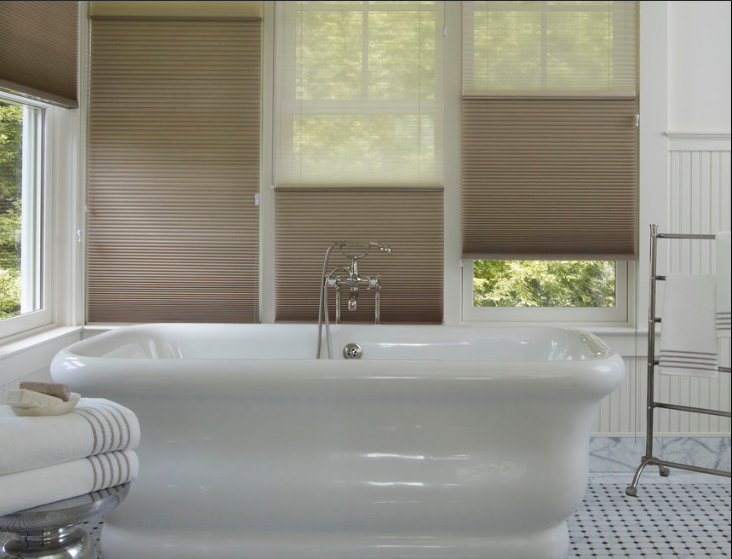 Consultation, Plans, and Design
Before you get started on any of the above, you'll want to ensure that your ideas and dreams make sense for your home. Graham's offers a FREE in-home consultation to help you plan and learn more about your desired renovation. If you choose to move forward after the consult, we will work with you to come up with the perfect plans and design for your dream bathroom. 
Bathroom Renovation by Graham's - Before & After Gallery
Check out the gallery below to see before and after pictures of a master bathroom renovation by Graham's & Son interiors! This complete renovation included new shower, tub, window treatments, flooring, cabinetry and countertop, fixtures, and even a new layout! 
Before and after of the master bathroom bathtub
From claustrophobic to open and bright - this new shower really brightens up the space!
The brand new cabinetry and countertop really transform this space!
Ready For Your Perfect Bathroom Renovation in Cambridge?
You can rely on the 40+ years of experience Graham's & Son Interiors has when you are planning your upcoming bathroom renovation! We help you do it all – from flooring installation, to choosing and installing your new window treatments, to getting the counters and cabinetry of your dreams! 
"We really loved the variety of flooring they had for us to choose from. Also Mr. Graham very knowledgeable and professional. The installer was absolutely fabulous. He went above and beyond."