In this article, we'll show you why Graham's & Son offers the best bathroom renovations Kitchener has to offer. We can help you transform your bathroom from dingy and outdated to bright, modern, and clean! 
Graham's & Son Interiors has over 40 years of experience helping homeowners get the home they have always dreamed of.
We're happy to help you get to know us better, and let you see some of our previous work. Let's get started now! 
Bathroom Renovations Kitchener - Why Choose Graham's?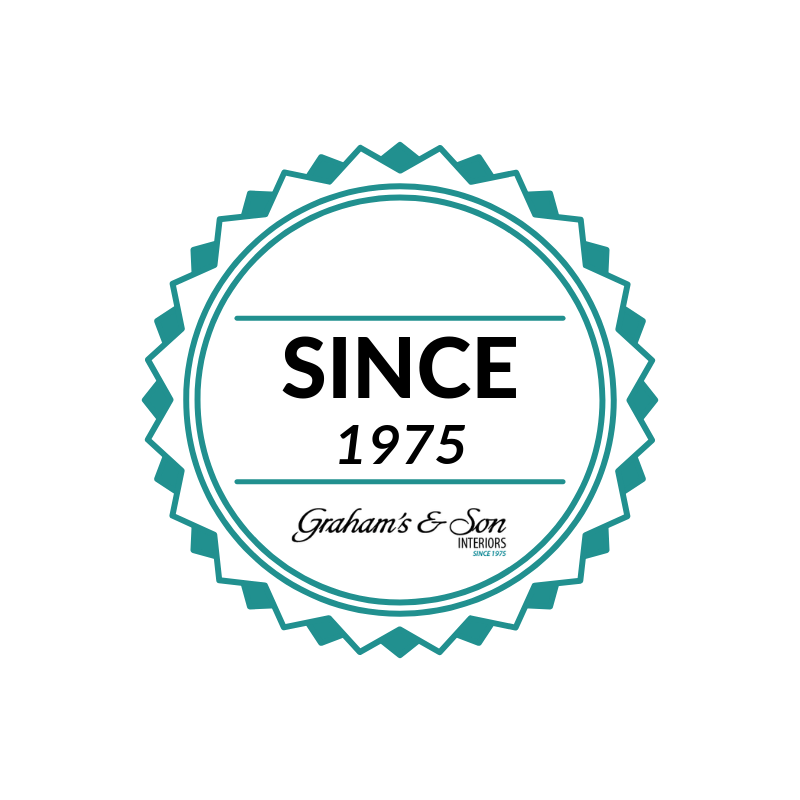 At Graham's & Son Interiors, we have over 42 years of experience helping homeowners get the home they have always dreamed of – and that includes the bathroom! 
Bathroom renovations may feel overwhelming – you have to worry about plumbing, electrical, flooring, moisture control, and so much more. With Graham's, we can do it all for you, so you don't have to worry about a thing.
You tell us your budget and goals, and we will work to find options that suit your wants, needs, and your unique budget. 
We can help you choose your flooring, pick the perfect window treatments, and choose all the right fixtures and cabinetry for your home. Let us help you turn your bathroom into an oasis! 
Contact Us | Get a Quote | View Gallery | Products & Services
If you are planning a bathroom renovation in Kitchener, you may start to feel overwhelmed with all the options you have available! After all, a quick Google search will show just how many different companies you can choose from – or guides to DIY renovation projects. With all these options available, how can you choose the right one? 
When you choose to work with Graham's, you will get to experience the Graham's difference. Let our 40+ years of experience work for you! We know the ins and outs of everything renovation, because we've done it time and time again. We have the experience and know-how to get the job done right every time – we don't cut corners; we know all the problems that can cause!
We also start every one of our projects with an absolutely FREE, no-obligation, in-home consultation. We will come right to your home, learn more about the project you've envisioned, and let you know what is possible within your budget. 
Unlike other renovating and decorating contractors, Graham's & Son Interiors offers professional plans and designs with all of our renovation services, including our bathroom renovations! This means you can limit the number of additional contractors who work on your bathroom. Limiting the number of contractors you work with means that you have less to worry about and organize, less people to be in contact with, more streamlined communication, less payments to make, and overall a more hassle free experience. When you work with us, you will also get:
Free, in-home, no obligation consultations to discuss plans, options, and budget 
Interior design and plan drawings
Flooring services including vinyl and tile 
Streamlined communication and processes through limited contractors, we want to make your life easier. 
Custom window treatments 
Review of cabinets and countertop styles, materials, and options 
Clean-up after project
Answers to all the questions you may have before, during, and after the project is completed
Guidance along the way as your project progresses
Help getting the bathroom of your dreams
Whether you want a brand new modern master bathroom, a traditional powder room, or just a few changes to your existing bathroom, we can help with that. Contact us now to get started creating your dream bathroom, or continue reading below to learn more about the bathroom renovation services we offer. 
Bathroom Renovation Services We Offer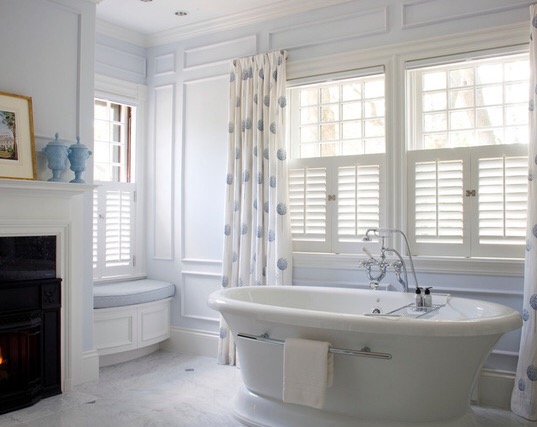 You may not think much about the window treatments in your bathroom – they are one of the most subtle yet important parts of a successful renovation! Your window treatments provide privacy, help regulate temperature, and the right ones should be moisture-resistant, so they don't become damaged over time. We can help you choose the right ones for your unique style and home.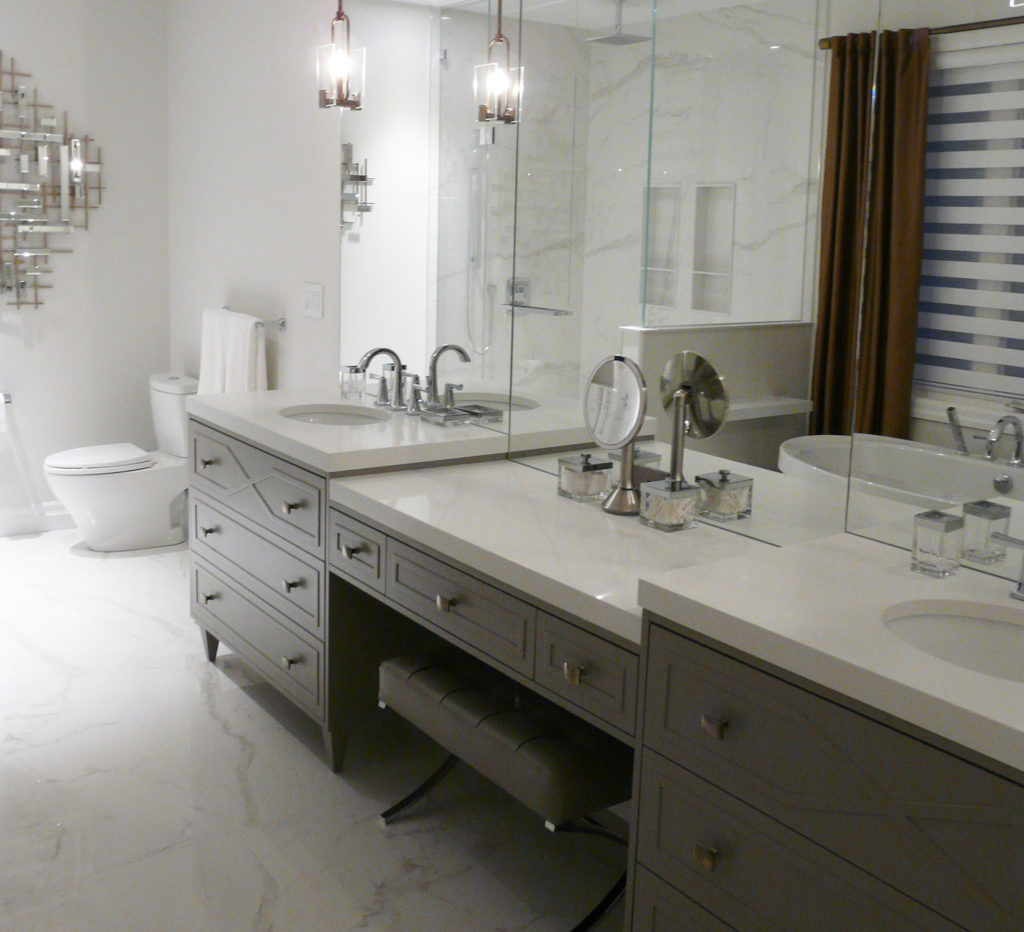 Both cabinets and countertops are an extremely important part of your bathroom renovation – and it's important that they complement each other! The cabinets and counters you choose for your bathroom can completely transform the space.
At Graham's, we can help you choose the right cabinet and countertop materials that best suit your needs. We can also expertly install your new cabinetry and counters, so that your bathroom is attractive and functional!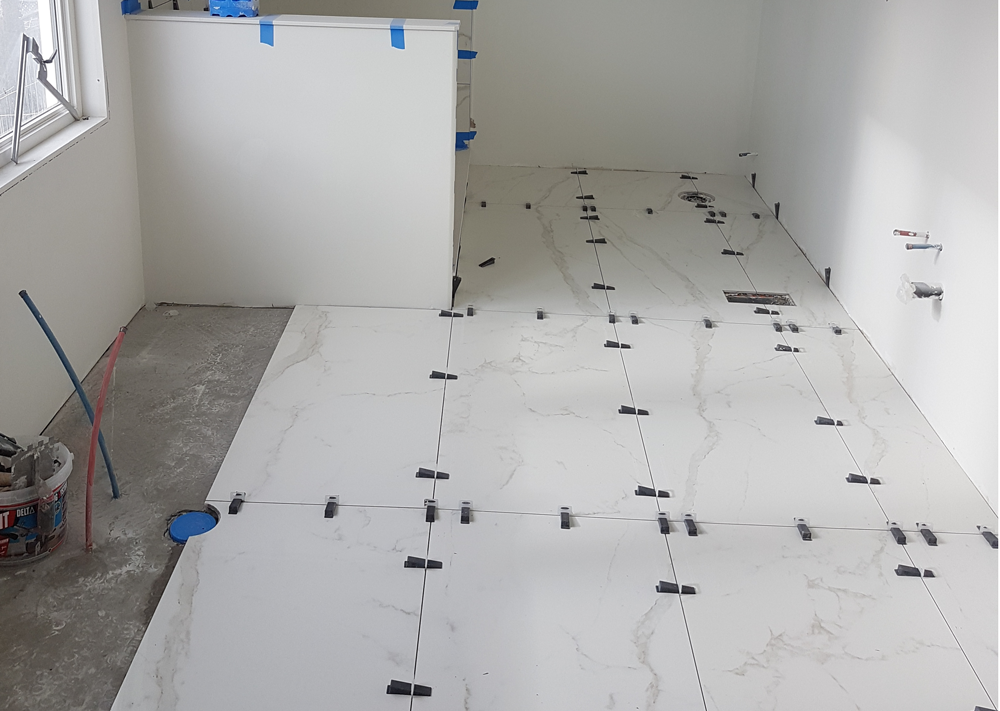 New flooring for your bathroom is also a big part of most bathroom renovations. Whether you choose to go with ceramic, porcelain, or even vinyl tile, we can help you choose the right flooring for your budget and home. We have the experience needed to not only help guide your design choices, but to expertly install any type of flooring you choose!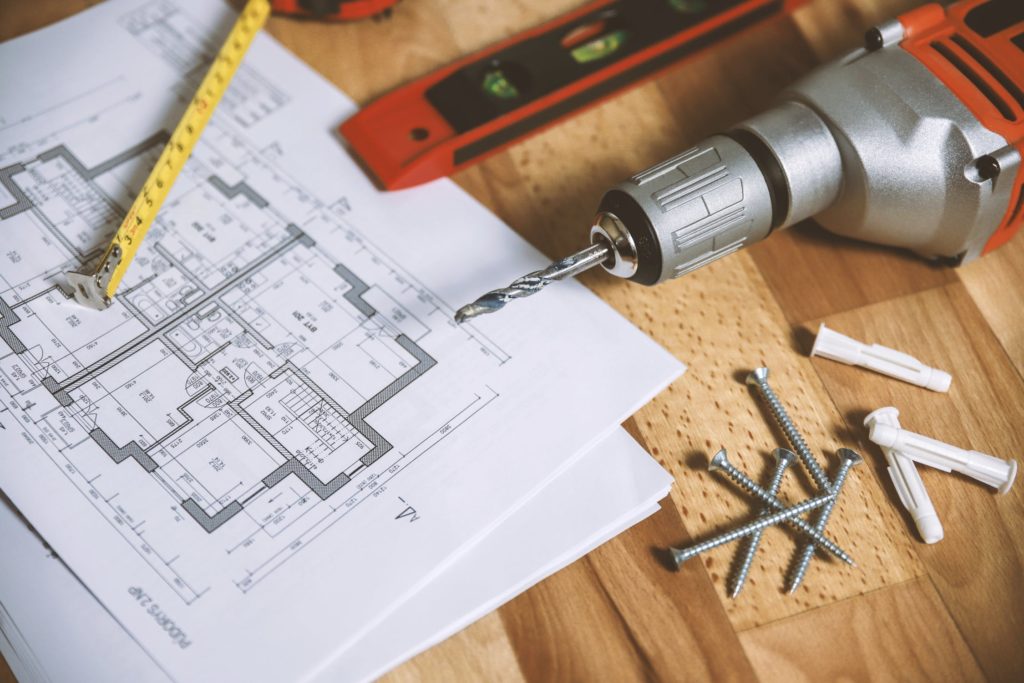 Consultation, Plans, and Design
Every Graham's project begins with a free in-home consultation, so we can hear what you have planned, learn more about your budget, and help you narrow down your choices. If you choose to move forward after the consultation, we will help plan your upcoming renovation, provide the design, and finally, get started on the project!
Bathroom Renovation Kitchener Before & After Gallery
Check out our Master Bathroom Renovation Kitchener Before and After gallery! Click on the image and drag to scroll to the next set of pictures. To view the full project, click here!
Turn Your Bathroom Into An Oasis With Graham's & Son!
Are you ready to invest in the bathroom you've always wanted? Let our 40+ years of experience work for you! At Graham's & Son Interiors, we have the experience and know-how to help you get the bathroom of your dreams. See why we provide the best bathroom renovations Kitchener has to offer! We help you do it all – from flooring installation, to choosing and installing your new window treatments, to getting the counters and cabinetry of your dreams!  
"Wonderful people to deal with, and my house looks amazing!! Both Wayne and Matt were fantastic. Consultation and measurements were all done in my home everything arrived as promised and looks perfect. These days customer service means everything and these guys knocked it out of the park. Thank you Grahams I will be back!"