Bedroom Renovations Costs – Your bedroom should be a place of rest, relaxation, and retreat. However, many homeowners put their bedroom on the backburner while they renovate more communal areas of the home, like kitchens, bathrooms, and living rooms. However, bedroom renovations cost significantly less on average than, for example, kitchen renovations. A renovated bedroom could be just what you need to reclaim your space. If you need expert advice about renovating, contact the professionals at Graham's & Son Interiors. We would love to come to your home for a free, in-home consultation and answer any questions you might have.

REASONS YOU SHOULD RENOVATE YOUR BEDROOM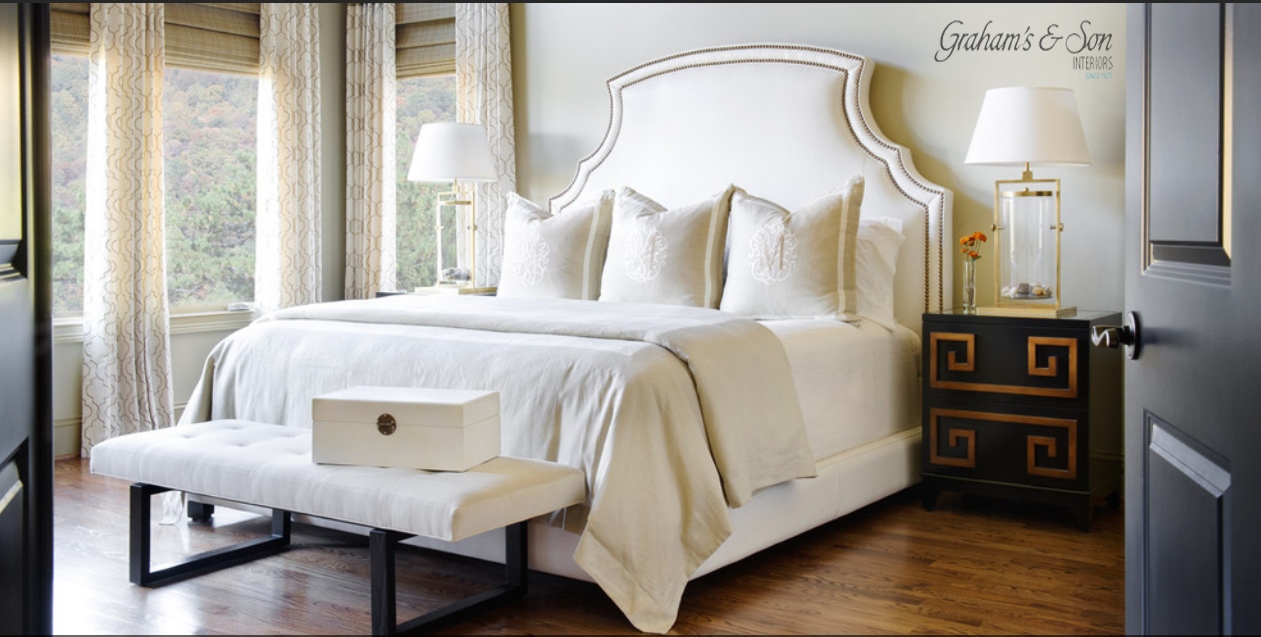 There are many reasons you may want to renovate your bedroom. We actually spend a great deal of time in our bedrooms – just think about how much time the average person spends sleeping! Your bedroom can take a lot of wear and tear over time, especially if your bedroom has carpeting.
Old carpeting can also begin to collect large amounts of dust. Dust often contains mold, animal dander, tiny fibres, and dust mites. This can create a lot of problems for those who have asthma or allergies. Enough dust can even affect those who do not suffer from these conditions! Getting new carpeting, removing your carpeting, or giving your carpet a deep clean can help keep you and your family healthier.
A complete bedroom makeover can also make your bedroom space more functional. Bedrooms, especially in older homes, often lack closet and storage space. A bedroom renovation can significantly increase your storage space, by adding new and creative shelving units, increasing closet size or functionality, or simply by adding new, bigger dressers.
On top of all these reasons, you may want to complete a bedroom renovation because you are ready for your bedroom to be that relaxing retreat you have always dreamed of – a quiet and cozy place away from the stresses of your day, a place to enjoy instead of avoid!
BEDROOM RENOVATION COSTS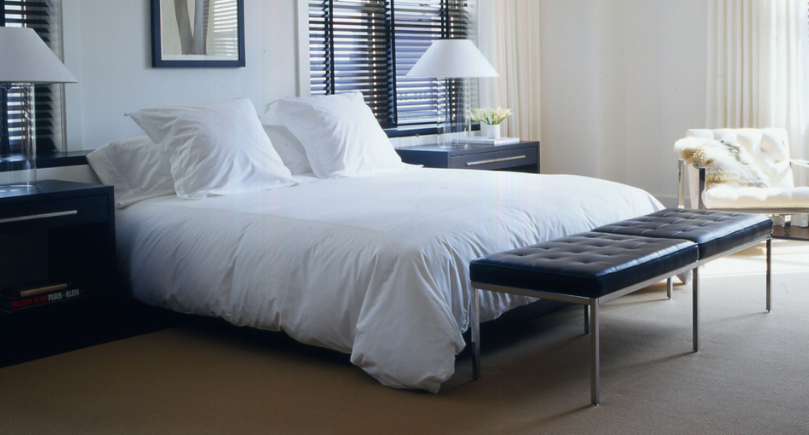 According to Fixr.com, the average full bedroom renovation will cost $7,880 in USD – that's about $10,200 CAD. However, it's important to keep in mind that costs can widely vary depending on how extensive the renovation is and the quality of materials used (for example, installing new hardwood floors will be much more expensive than new carpeting).
With this in mind, moderate renovations can cost as little as $1,500 or less to over $30,000 for an elaborate, full master bedroom renovation! Like most renovations, the final costs will depend on a number of factors. You will have to consider your own budget, and how much you are willing (or not willing) to go over. It will also depend on what features you want added, removed, and changed – as well as the quality of these features. To help you figure out what kind of costs you are looking at, we'll break down your bedroom renovation into each component to give you an idea of how much you may expect to pay.
For an average bedroom renovation, Finder.com breaks down the costs:
Note: Prices originally in USD, converted to CAD
New wooden floors: $5880.00
Paint: $52.00
New Queen Sized Bed frame + Mattress: $2400.00
Bedside Tables (2): $440.00
Dresser: $760.00
Bookcase (5 Shelves): $195.00
Lamps (2): $195.00
Ceiling Lights: $290.00
Labour: $1900.00
Total = $8,100.00
As you can see from the estimates above, you can easily play around with these items to reduce your budget. For example, you can shop at your favourite big-box store to find cheaper bedside tables – some go for as little as $50.00 per table! You can also choose to reuse your existing bed frame and mattress if they are still in good condition, or you can even do a DIY bed frame makeover.
BEDROOM RENOVATION COSTS – BREAKDOWN
There are also other features or items you may want to add that are not shown in the average listing above. Some homeowners choose to install new windows while they are already working on other parts of the bedroom. New windows can widely vary in price, but it would not be uncommon to spend around $500.00 per window.
If you have a very old home, you may also choose to update your existing insulation. This will not only help you stay warmer in the winter and cooler in the summer, but can help you reduce your heating/cooling bill too! Insulation costs approximately $2.00 per square foot.
So, how do you know exactly what to include in your renovation and what to leave out? Continue reading to see great tips for planning your beautiful bedroom renovation!
TIPS FOR PLANNING YOUR BEDROOM RENOVATION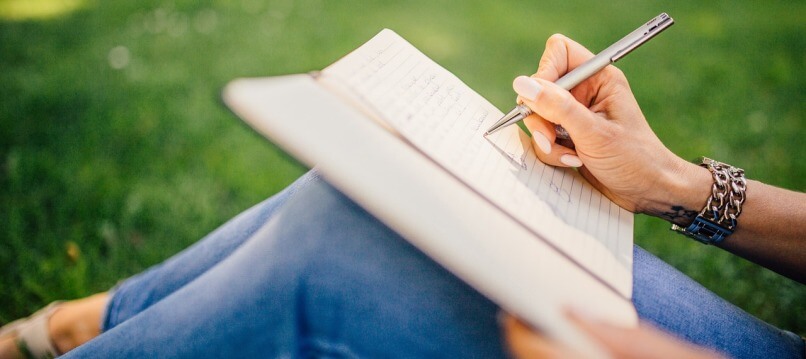 1. Research & Prioritize Your Renovations
The first thing you should do before you begin your renovation is to research your options and prioritize. If you absolutely know you need new flooring, don't budge on that one. But if you could do without a new bedframe but need new windows, cut out the bed and budget for windows instead. You may want to prioritize items from most to least important. If you end up having any leftover budget, you could always get those less needed items at the end!
2. Follow the 5 to 15% Rule
A good rule of thumb to follow when deciding how much to spend on any renovation is to always keep the 5 to 15% rule in mind. This rule states that you shouldn't spend less than 5% of your home's value, as it might actually lower your home's value rather than improving it, and don't spend more than 15% as it is difficult to recoup more than 15% of your investment when you sell your home. This is especially true for bedrooms, as they do not increase your home's value as much as kitchen or bathroom renovations.
3. Plan Ahead
Renovations can get messy. If you complete a full-bedroom reno, your bedroom could be in a state of disarray for quite some time! It's a good idea to plan everything ahead. Where will your furniture go while you renovate? Where will you sleep? How will you keep children or pets safe during the renovation?
Tips For New Bedroom Flooring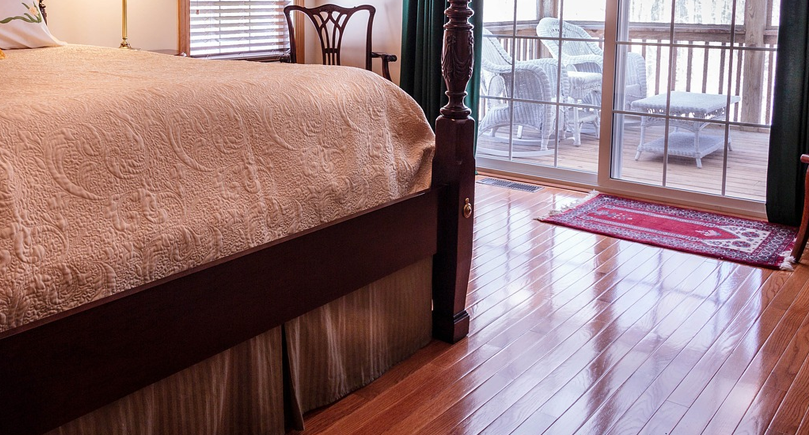 Most homeowners choose to ditch carpeting when completing a bedroom renovation. There are a lot of benefits to hardwood floors (and many for laminate alternatives too). With hardwood, you are getting a product that can literally last a lifetime. With proper care, hardwood can remain in great condition for decades. Both hardwood and laminate are easy to clean and do not absorb dust and debris like carpeting. However, if you love the warm look and feel of carpet, it is a less expensive alternative. It is just important to ensure you regularly clean it to keep dust and other particles from building up.
When it comes to the cost, hardwood floors can cost around $10 – $20 per square foot. However, the quality of wood can significantly alter this price, some cheaper woods cost less and some can cost a lot more. Carpeting usually costs half the price of hardwood, sometimes less. However, it does not last as long and is more prone to stains, dust build up, and regular wear-and-tear. Hardwood floors can also increase the value of your home, while carpeting typically does not. It is important to look at the pros and cons of both before making a decision. What works for the average family may not work for you!
Tips For New Storage & Beds
Dressers, wardrobes, shelving units, and other storage accessories like bedside tables are a vital part for your new bedroom renovation. Even if you add new windows and floors to your room, it will pretty much have the same look and feel if you keep all your old furniture. Of course, that is definitely an option! But most homeowners who are ready for a bedroom renovation are also ready to get rid of their outdated dressers, bed frame, and bedroom storage.
When it comes to new storage, you have so many options! You can go with ultra modern styles, or antiques – either real antiques or replicas. You can get them in any colour you want, and at many different heights. You can choose to get matching dressers and bedside tables or go with a mix-and-match look. The choice is yours! You also have a lot of options when it comes to your budget. Some dressers sell for as little as $150.00 or less, while others can cost thousands of dollars. You can often find sets on sale together. These sets often include matching bedframes, dressers, and bedside tables. This is a good way to ensure everything matches while getting a great deal too.
Check out home decor magazines, and browse in your favourite stores. You will quickly come to see what you love, and what you could do without. This will also help you get an idea for what items fall within your current price range, and if you need to adjust your budget at all.
You can also pick items that have functional storage, such as a dresser with a built-in jewellery drawer. This will help you get the most out of your space. Or, when you pick out your new bed, you can choose a bed frame that comes with built-in bottom drawers. This is the perfect hidden storage space, especially if you have a smaller bedroom.
Tips For New Lighting
New lights can completely transform any room. Your bedroom is no exception! You may want to replace your old ceiling light to help modernize your room. A new light can also brighten up any room. Bedside lamps can change the feel of your room as well. Like other accessories, you have a lot of options when it comes to lighting.
Though the average for new lamps is around $100.00, you can find them for a lot cheaper, especially if they're on sale. Since new lights are not a necessity, don't feel bad about taking your time to find the perfect ones for you and your budget. If you are looking for ways to make your room even more convenient, you can also check out how to make your home a smart home. Smart homes give you awesome features, like being able to control your lights right from your phone!
RENOVATING YOUR BEDROOM? CONTACT GRAHAM'S & SON
"Very happy with the Graham's & Son Interiors in terms of customer service, quality and price as well as workmanship. Can't ask for a better deal. We have already referred your company to three others."
– Jim & Joanne
Read more customer testimonials
If you are considering a bedroom renovation, talk to the design experts at Graham's & Son. Graham's & Son has been producing beautiful interior designs for more than 40 years. We are locally owned and operated and we specialize in all types of renovations. We offer free, in-home consultations and will take the time to listen to your ideas and dreams for your new kitchen. If you are thinking of remodelling your bedroom or any room in your home, contact the professionals at Graham's & Son to book your free in-home consultation today.

Sources