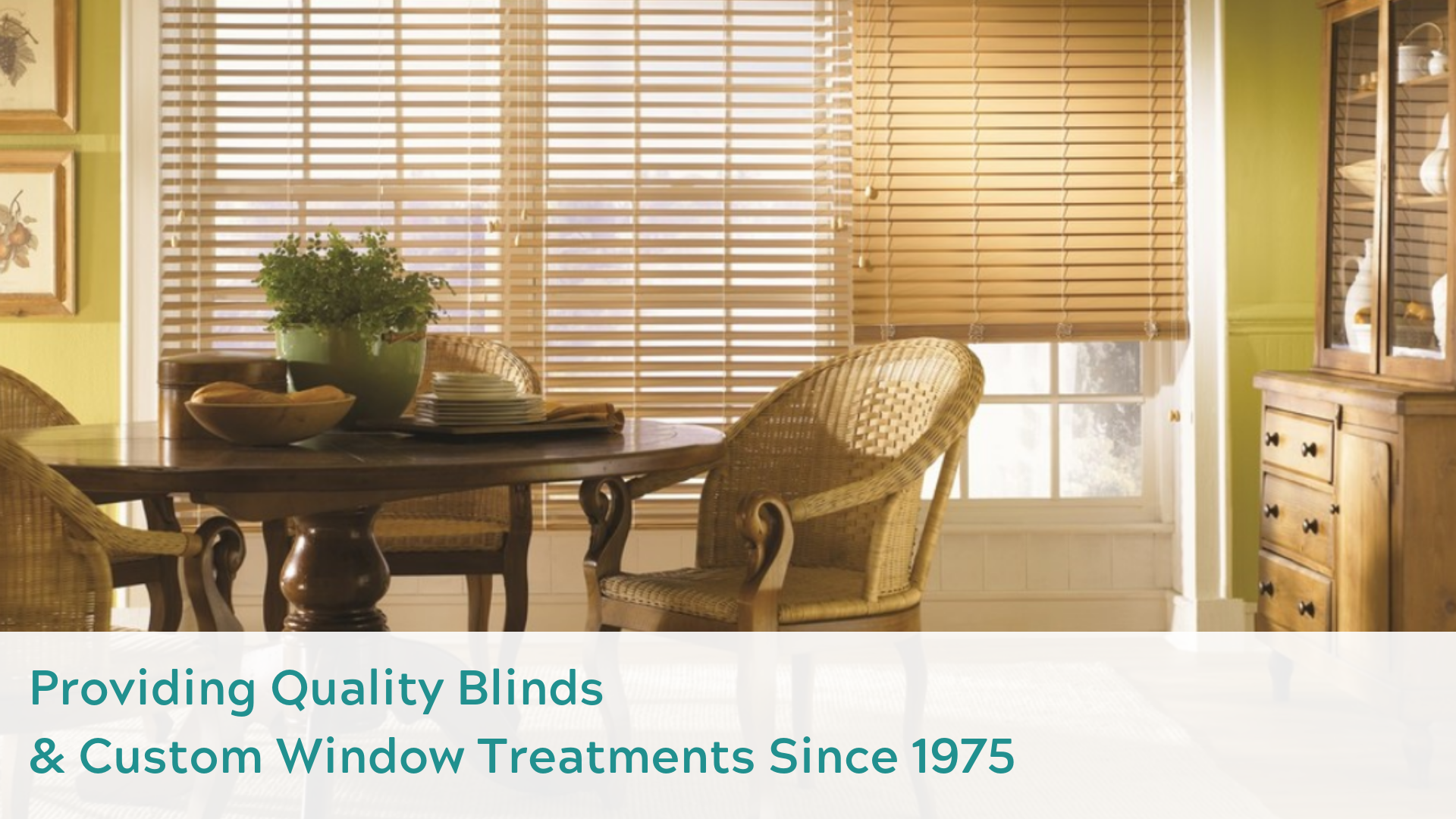 Discover the best custom window treatments and blinds Kitchener has to offer! Graham's & Son Interiors has been serving the Kitchener, Waterloo, Cambridge, and surrounding areas for over 40 years. 
We understand that new window treatments can completely change the look and feel of your home – and even help you save on your energy bills. That's why we're dedicated to helping you choose the perfect window treatments for your unique space. 
We offer FREE, no-obligation, in-home consultations – so you can consider your options in a pressure-free environment. Contact us now to book your appointment, or continue reading to learn more about what we offer at Graham's!
The Best Blinds Kitchener Has To Offer!
We offer a wide range of wood, faux-wood, and vertical blind styles to fit any preference and budget!
Our selection of hand-picked North American hardwood comes with a gorgeous palette of finishes, stains, and paints. These blinds turn any room into a masterpiece!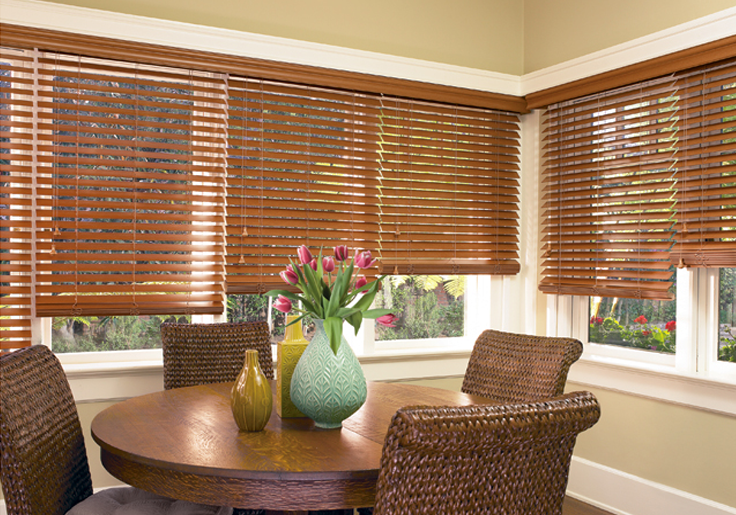 We offer stylish wood alternatives – our faux-wood blinds come in a wide range of colours and stains. They resist humidity, making them the perfect choice for kitchens & bathrooms.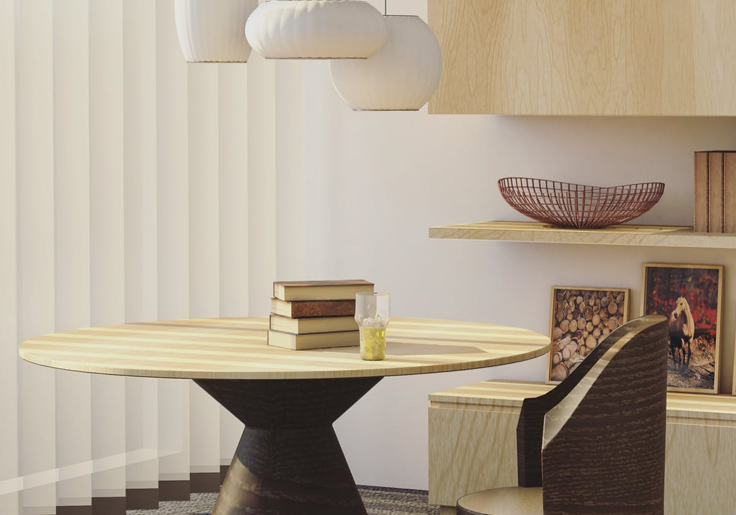 A simple way to provide easily adjustable levels of light and privacy, our wide range of vertical blinds are ideal for large windows and exterior doors.
"Great experience working with Graham's & Son Interiors. Highly recommend their services. We had excellent service, advise and workmanship right from quote to job completion. All the staff, the owner, project manager, store staff and installers were incredible to work with. Excellent customer service and quality workmanship. Thank you for your help, patience for a job well done!"
Beautiful Shades For Your Space!
Get custom-made shades that add privacy and beauty to any space in your home. Many shades come in cordless options –
perfect for households with children and pets!
You can enjoy the practicality of Roller and Solar Shades without having to sacrifice style. Privacy and sun-blocking can be mixed and combined in a limitless variety!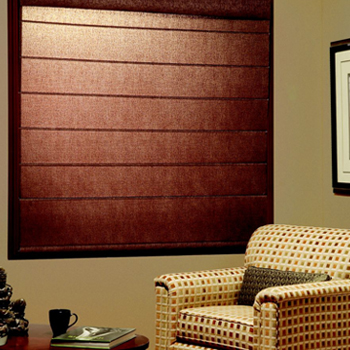 Roman Shades come in a vast selection of fabrics that will enhance any décor. Our collections of fabrics are every designer's dream.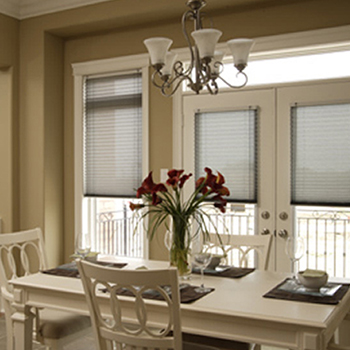 Cellular & Pleated Shades
Cellular shades are a stylish way to boost the energy efficiency of your home. Pleated shades also come in light-filtering or light-blocking styles, a perfect way to help save on your bills!
"Wonderful people to deal with, and my house looks amazing!! Both Wayne and Matt were fantastic. Consultation and measurements were all done in my home everything arrived as promised and looks perfect. These days customer service means everything and these guys knocked it out of the park. Thank you Grahams I will be back!"
Custom Window Treatments For Your Home
Shutters, drapes, and automated window treatments can help you get that custom-made feel you've been looking for!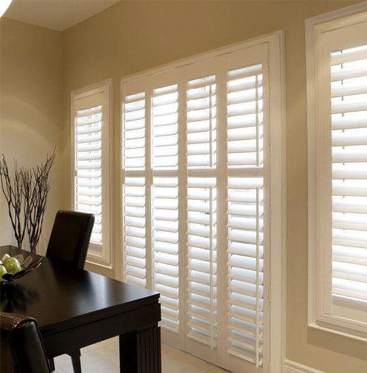 California shutters can make a bold and beautiful design statement for your window treatments. These beautiful shutters will give you the aesthetic appeal – and privacy – you need in your home.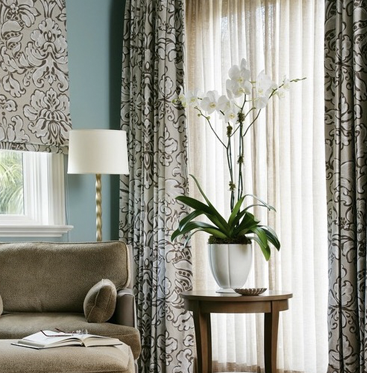 If you need curtains, drapes, or decorator hardware, come to Graham's & Sons Interiors. We have a large selection of gorgeous fabric styles and colours, as well as hardware options to complete your window treatment.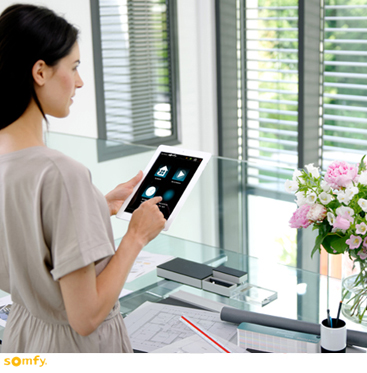 Automated Window Treatments
Motorize your home to not only create a more comfortable life but to also save energy and lower your utility bills! Home Automation is a simple and easy solution for energy savings!
Why Choose Graham's & Son Interiors?
At Graham's & Son Interiors, we have over 40 years of experience in the window treatment industry. But it's not just our experience that sets up apart from the rest. Our customers choose us because we are committed to excellence and superior customer service. We're in the interior decorating business because we LOVE what we do! And we are excited to share our love of design with you, to help you love your home as much as you should!
Our free in-home consultation is the first step in the Graham's process. If you aren't exactly sure which window treatment to choose, don't worry! We will provide expert advice on what options best suit your unique preferences and budget, and we'll help you get the best blinds Kitchener has to offer. We can also help you choose the right options for your household – such as automated or cordless blinds and window treatments for families with young children.
Our consultations are no-obligation – but if you do choose to work with us, the next step in the process is to expertly measure your windows to ensure your new window treatments will fit perfectly. Then, we'll order your custom-made window treatments, and finally, we'll oversee the installation process too! 
At Graham's & Son Interiors, we recognize that our customers are the reason that we have been in business for more than four decades. We understand how important it is to do our utmost to make sure that they are completely satisfied with every aspect of our service.
It is because of this superior customer care that our customers readily recommend us to their friends and family! You can see for yourself – check out our Google Reviews or our testimonials right now!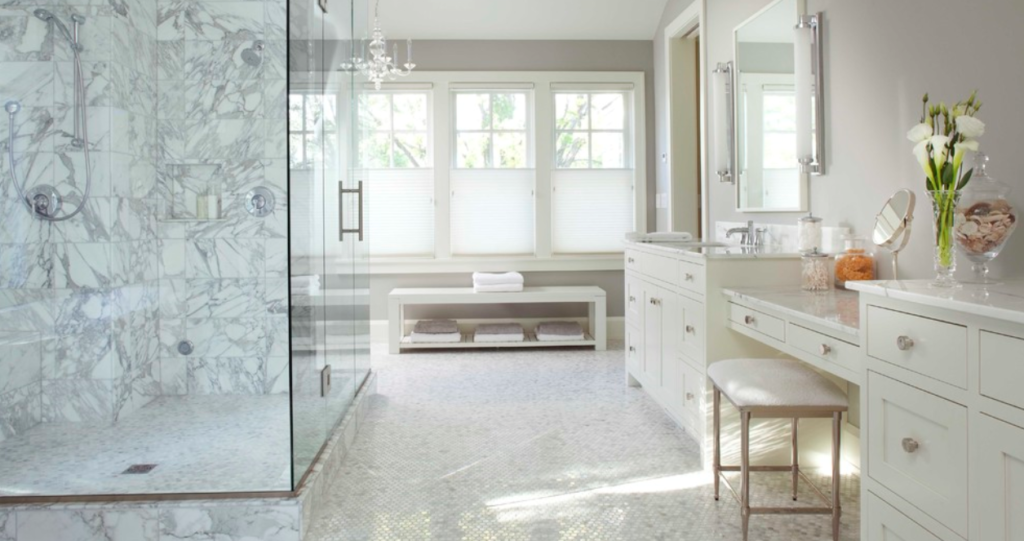 Transform Any Space With New Window Treatments!
Let Our 40+ Years Of Experience Work For You – Transform Any Space In Your Home With The Perfect New Window Treatments
We offer FREE in-home consultations across Kitchener, Waterloo, Cambridge and the surrounding areas, but you can also
visit our Cambridge showroom to learn more!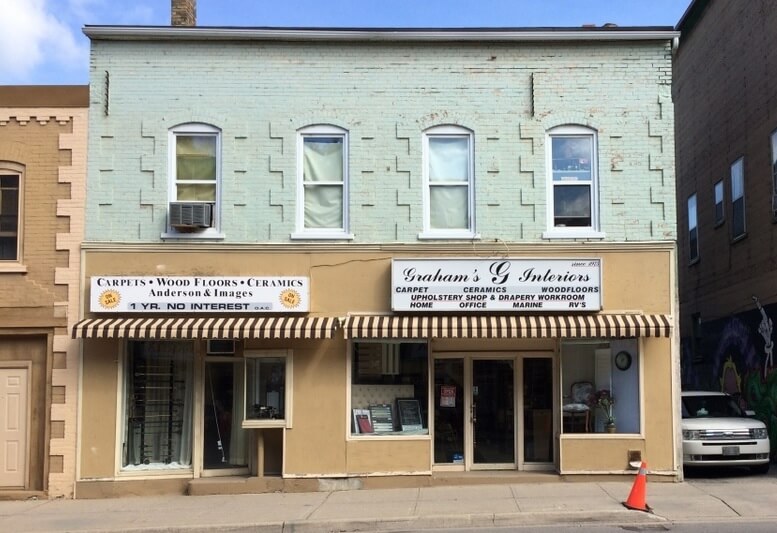 11 Queen Street East, Cambridge, Ontario, N3C 2A7
Come Visit Us in our showroom, or call us for a free at home consultation
Saturday & Sunday: Closed
Monday: 9AM–5PM
Tuesday: 9AM–5PM
Wednesday: 9AM–5PM
Thursday: 9AM–5PM
Friday: 9AM–5PM