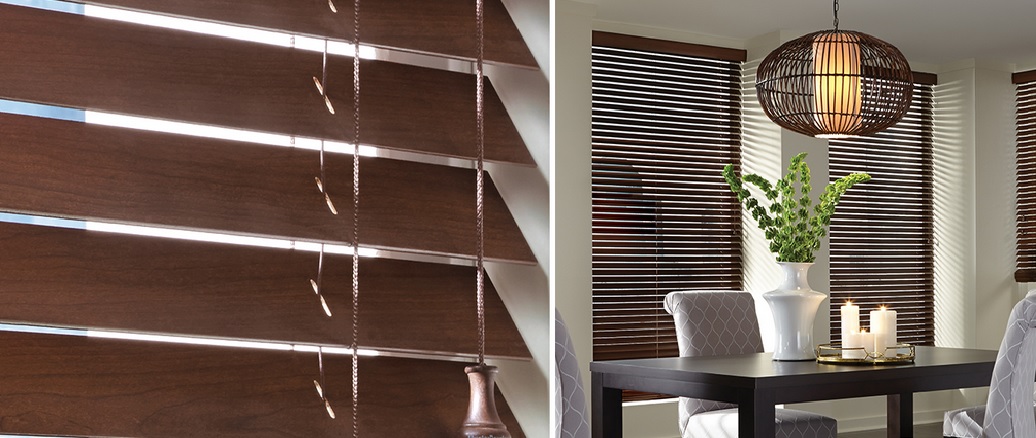 Looking to invest in new blinds to update your home? Don't spend a penny until you check out this article. We'll let you in on the 7 most important things you need to know before you buy, including information such as how the size of the slats affects the overall look of your blind. If you would also like some expert advice before you make up your mind, contact Graham's & Son. We will come right to your home, at your convenience, and answer any questions you might have to help you make your decision.

"We recently had Graham's and Son interiors install blinds throughout our house. The product looks awesome and the price was unbeatable. Matthew provided excellent advice and customer service in regards to making sure we were happy with everything. I will not hesitate to call Graham's and Son Interiors when we update our kitchen in the near future."
-Eddie Obermaier
Read More Testimonials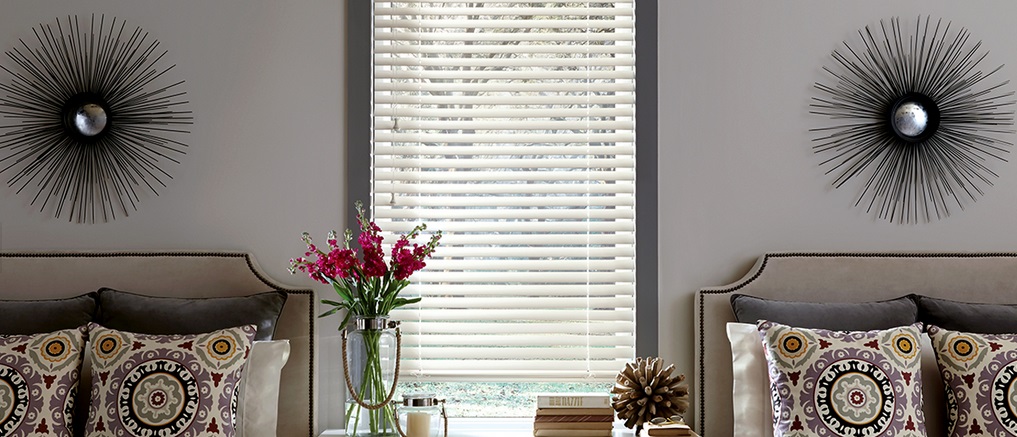 Window Blinds – A Definition
A window blind is a type of window treatment which typically consists of many long horizontal or vertical slats made of various types of hard material. The slats are usually held together by cords that run through the blind slats. The slats can be rotated from an open position to allow light to enter your room to a closed position to block out most of the light. Blinds can also be pulled up and stacked to the top of your window to give you an unobstructed view outside.
Blinds – The 7 Most Important Things You Need To Know Before You Buy
If you are considering investing in window blinds, then you will want to read on to discover the 7 most important things you need to know before you buy.
1. There Are Different Widths of Slats
Window blinds generally come in three standard sizes: 1/2″, 1″, 2″, and 3 1/2″. The choice of slat sizes will depend on your aesthetic preferences.
1/2″ Slats: These are the most popular size of slats. This is because they are very contemporary in their style.
1″ Slats: The one-inch slats are easier to manufacture, so they tend to be a little less expensive. They are a nice compromise between the half inch and two-inch sizes.
2″ Slats: If you prefer a more "old-world" look, choose the 2-inch slats. The wider slats give a similar look to the Venetian blinds of the past.
3 1/2″ Slats: These wider slats are used for vertical blinds.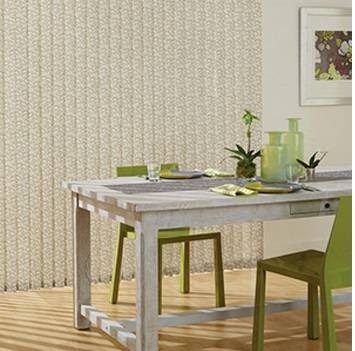 2. You Can Choose Between Horizontal And Vertical
Window blinds can come with the slats suspended horizontally or vertically.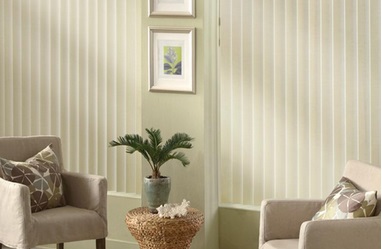 Vertical blinds are best suited to larger window expanses such as a patio door or a window that reaches to the floor. This is because the slats are designed to stack on one side instead of at the top of the window.
Horizontal Blinds:
Horizontal blinds are a better choice for medium to smaller windows or tall, narrow windows.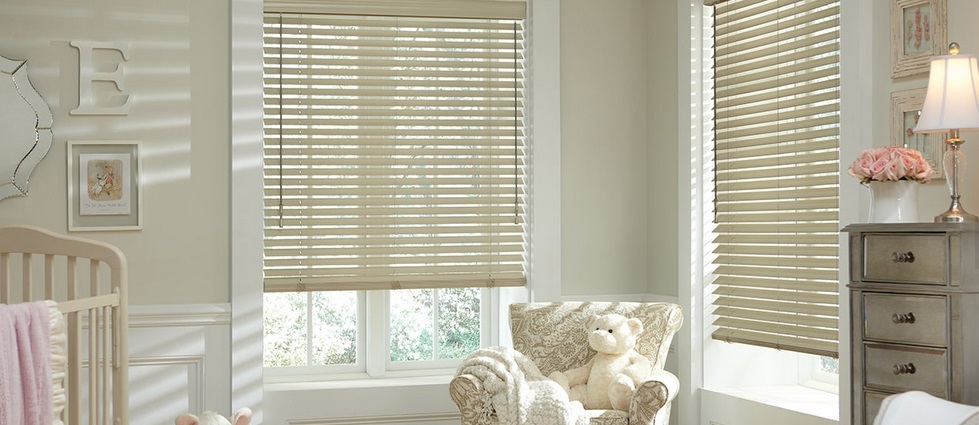 3. Window Blinds Come In A Wide Array Of Colours
Interior design author, Becky Dietrich, says that the most common question she is asked by clients after they have selected the style of blind that they want is whether or not they should choose a colour of blind that matches their room or not. Here are some points to consider when choosing a colour for your new blinds.
Colour Matching:
Colour matching is fine if you are planning never to change the colour palette of your room. Also, if you really want your window to stand out or "pop", then colour is the way to go.
Neutrals:
Choosing blinds in a neutral tone is better if you want a more classic, long-term blind. This will allow you to change the colour scheme easily without having to worry about matching. Neutral colours are also the best choice if you are worried about offending a potential buyer for your home.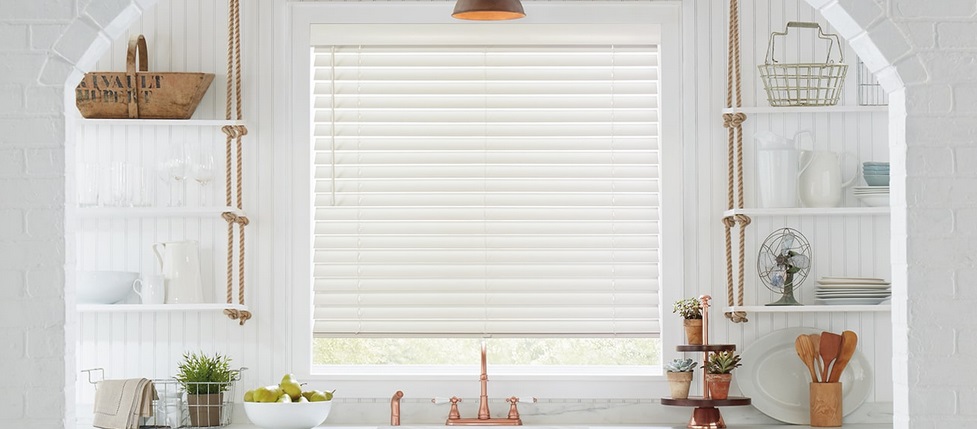 4. There Are Different Directions For Raising or Lowering Blinds
Blinds have come a long way! Today you are able to choose which direction your blinds can be stacked together. You can purchase blinds that open:
From the bottom upwards
From the top downwards
Both from the bottom upwards and the top downwards
5. Blinds Come In A Wide Range Of Materials
Blinds come in a wide range of materials. Which type you choose will depend on a number of factors such as budget, location, and your desired look.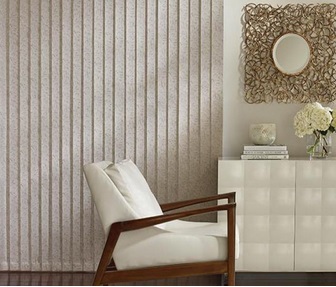 Vinyl:
Vinyl blinds are usually your least expensive option. They come in a variety of colours and styles including some higher range ones that resemble real wood. They are moisture resistant so they work well in high moisture areas, such as bathrooms.
Aluminum:
Aluminum blinds tend to be a little more expensive than vinyl. They also come in a large range of sizes and colours and are a great combination of quality and lightweight style. Aluminum vertical blinds are great in a commercial setting where a more modern feeling is required, however, they wouldn't really suit the more homey, country atmosphere of a holiday cottage.
Faux Wood:
Faux wood is a great choice if you are concerned about your blinds warping, fading, or cracking. Faux wood is easy to clean and moisture resistant, so it is also appropriate for more humid rooms.
Real Wood:
Real wood is the most expensive option. However, if you love the elegance and beauty of wood, then it is well worth the extra money. Wood does not do well in rooms with a high moisture content.
6. You Can Choose To Operate Your Blinds Mechanically or Manually
You can either choose to operate your blinds by hand using a wand or cord, or you can install an operating system which will allow you to remotely control your window treatments. The following video shows how the PowerView Motorization system from Hunter Douglas works from a smartphone, tablet, or remote.
7. You Can Have Either Inside or Outside Window Fittings
You can choose to install your blinds either fitted inside the window recess or outside the window. There are advantages and disadvantages to each one.
Inside The Window:
When the blind is fitted inside the window, the window sill and wall around the blind can still be seen and used. It also gives you a very sleek and exacting look. If you want to totally block light though, this may not be a good choice as you will always have a small amount of light peeking around the edges of the blind.
The following video shows how you install blinds inside the window frame.
Outside The Window:
Fitting your blind outside the boundary of the window allows for complete blockage of light and it also leaves your window completely clear when it is pulled up. You can give the illusion of a larger window by purchasing a blind that is wider and longer than your window and installing it above the actual window. The disadvantage is that it will take up extra wall space that you may need or get in the way of your furniture. Learn more about window fittings here.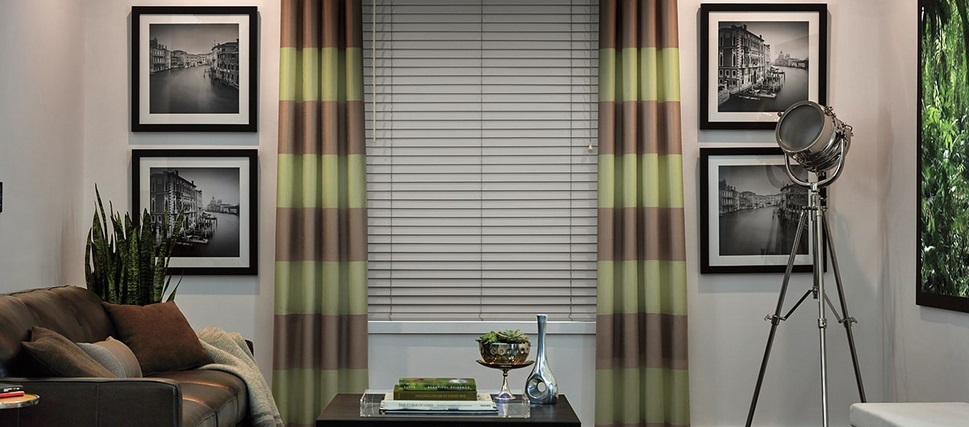 Looking For Helpful Advice?
If you would like some advice and help in choosing blinds, contact the interior design specialists at Graham's & Son. Graham's & Son has been in business for more than 40 years and we can answer any questions and concerns that you may have. We'll even bring samples from our showroom right to your home and give you a free, no-obligation consultation. Right now is the perfect time to purchase – buy any two blinds, shutters, or shades and receive a third absolutely free!