Are you thinking about adding new cabinets or countertops to your home? Choosing kitchen cabinets and countertops is a big decision! It's important to think about your options and not to rush into anything. In this article, we'll outline three important "Do's" and "Don'ts" when it comes to choosing cabinets and countertops. If you still need help with your decision, you can rely on the experts at Graham's & Son to help you make the right choice for your home!
Ready for a FREE in-home consultation?

Choosing Kitchen Cabinets and Countertops – The Do's & Don'ts
Many homeowners choose matching cabinets & countertops – but it's okay to mix it up too!
If you're looking for new kitchen cabinets or countertops, you will quickly realize just how many choices there are. It can feel overwhelming, especially if you're in the midst of other renovations. This listing of do's and don'ts will help you to narrow down your choices and pick the options that are right for you, your home, and your budget.
THE DO'S
When looking for kitchen countertops and cabinets, what should you do?
1. DO Establish Your Budget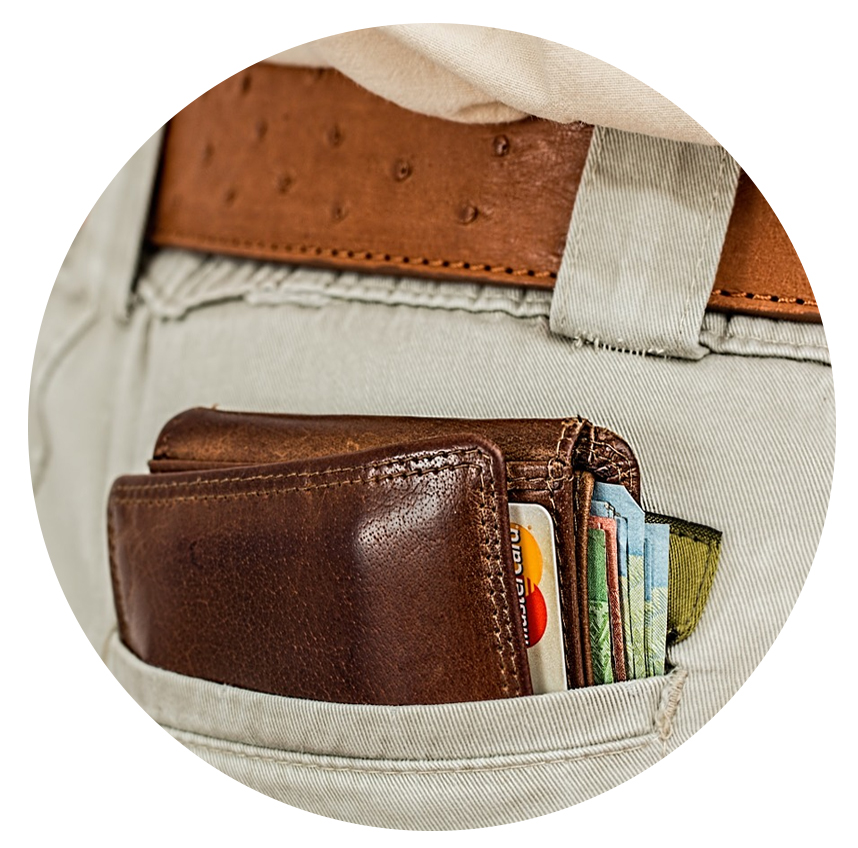 Probably the most important part of choosing any new item for your home is establishing a budget. Creating a budget will immediately narrow down your choices. This will help you feel less overwhelmed and keep you on track! Choosing "the perfect" cabinets and counters could take months or years if you looked at every option available! Establishing your budget helps protect you from information overload.
Establishing your budget also helps you figure out what is truly important to you – and what are things you would like, but don't need. For example, you may love the look of a marble countertop, but don't necessarily need your counters to be made of pure marble. Now, you can start searching for marble alternatives and look-alikes that are within your set budget.
It's also important to keep in mind that counters and cabinets are a long-term investment. Quality cabinets and countertops can increase the value of your home, and help make your home more functional and practical for you. If you have your eyes set on a particular type of counter or cabinet that is slightly outside your current budget, there's nothing wrong with waiting a few months until you can buy something you will love!
2. DO Look For Quality
As mentioned above, quality countertops and cabinets can help increase the value of your home! Both of these additions can last for decades when built with high-quality materials and properly maintained. You definitely don't want to find yourself in a situation where you need to replace your cabinets or countertops again after only 5 or 10 years. That's why, no matter what your budget is, it's important to look for signs of quality.
Although 'stock cabinets' – cabinets you can buy from big box stores – are generally cheaper and easily accessible, they sometimes lack the quality that semi-custom or custom cabinets have. When looking for cabinets, you'll want to check out things like the hinges (are they durable and adjustable?), the floating panels (are they floating or glued?), and the drawer slides (side-mounted drawers are the stronger option).
For countertops, you'll want to take a look at the pros and cons of the different counter materials available. For example, marble is loved for its beautiful aesthetics but can be prone to scratches and stains. Laminate countertops are gaining popularity – they may not be the most 'luxurious' option, but they are available in many styles and options. Solid surface countertops continue to remain popular today, but are generally not heat-resistant and can scratch easily.
Whatever you choose, it's important that you choose quality. Choosing quality materials from a reputable company will go a long way, even if you choose the most economical or cost-effective options.
3. DO Consider Functionality & Practicality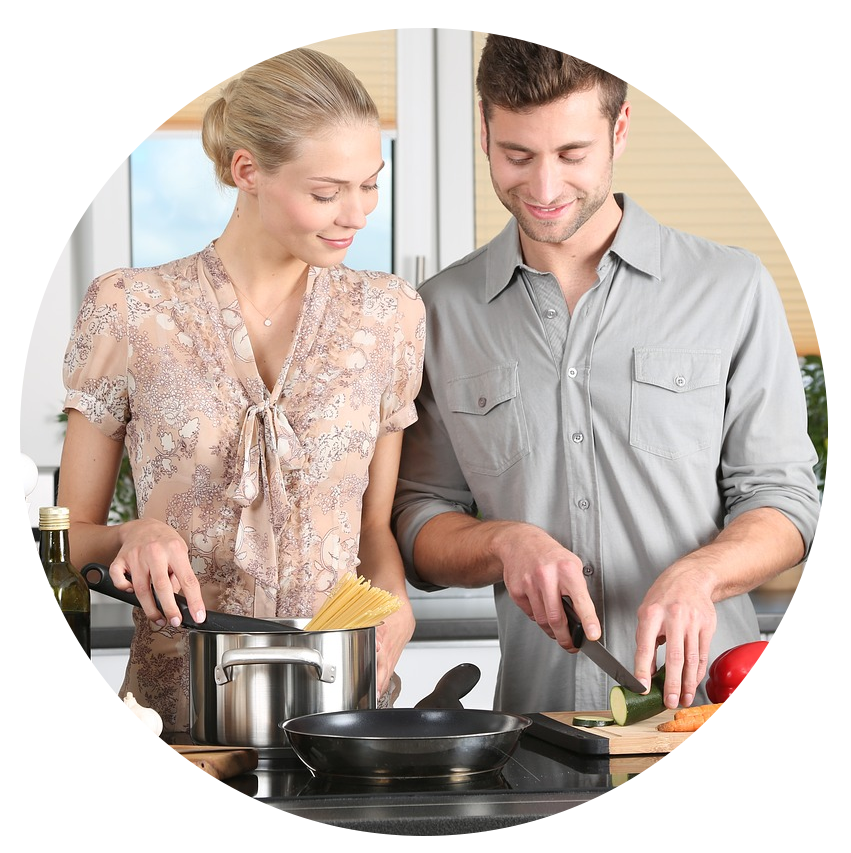 New counters and cabinets are a great way to increase your kitchen's functionality. Cabinets can be a source of frustration when not built in an ideal way. This can be especially true in older homes, where kitchen cabinets may feel a bit awkward and outdated. Deep cabinets can also be difficult to organize. It's easy to forget about food in the back or to have difficulty reaching your favourite spices or cooking tools.
You may fall in love with the look of a cabinet, and that is okay! But it's always important to keep functionality and practicality in mind. The most beautiful cabinet in the world won't feel that way when you're struggling to organize it! And that gorgeous countertop won't always look gorgeous when it has been scratched and scuffed with heat! Although style is important, try to avoid choosing looks over practicality. Your future self will thank you!
THE DON'TS
1. DON'T Go Off Samples Alone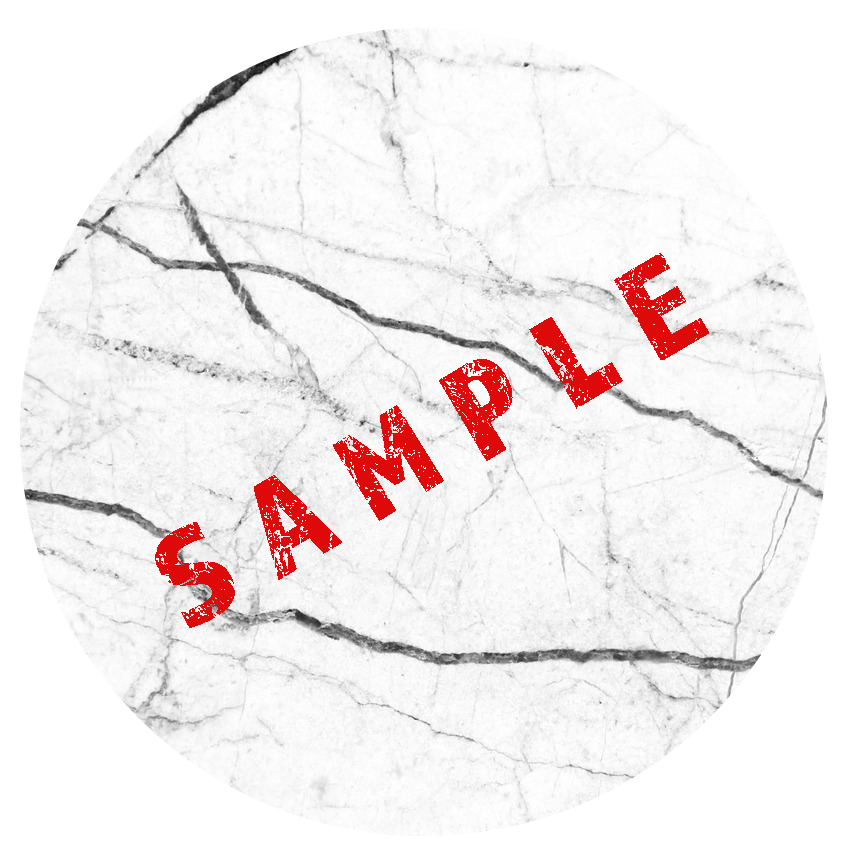 When searching for cabinets and countertops, you may come across stores that provide you with samples. For example, you may see just a cabinet door instead of the whole cabinet. For countertops, you may see a picture or small section (around the same size as your hand) of counter that you can touch and feel – but is that enough to make your decision?
It is important to not go off samples alone when making your decision for any type of counter or cabinet, but this is especially true if you choose a slab counter (such as granite or quartz). Jim McCulloch from Crowley's Granite writes this about choosing a slab countertop:
"Granite and quartz samples are nice in that they are small enough to handle easily and make narrowing selections more efficient. But because they are natural, the large slabs they represent will often contain variations of all sorts…sometimes to the degree that they may not match your expectations at all. As such, it is important to personally view and select the individual slabs that will be used for your countertop project."
– Jim McCulloch, Crowleysgranite.com
Most of the time, you can't tell exactly what the finished product will look like when you see just a sample of the final product. If you've fallen in love with a sample, ask to see a final product. That will give you a much better indication if this is something you want to spend money on.
2. DON'T Choose The Trendiest Option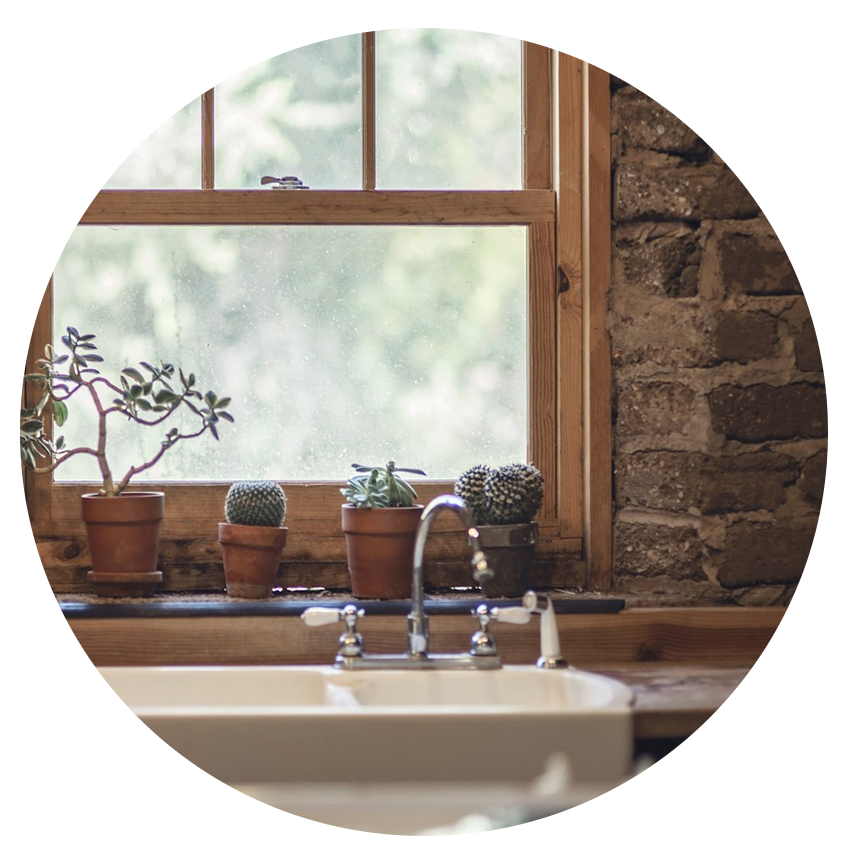 Of course, if you absolutely LOVE a trendy item, you should go with a style you feel best suits your personal preferences. But as a general rule, it's best not to pick a countertop or cabinet just because it's currently trendy. Trends come and go, and your perfectly trendy countertop today may seem dated and unattractive just a few years down the road.
For example, one trend that was recently popular was the distressed cabinet look. With rustic home decor and Pinterest-inspired looks taking over homes, distressed cabinets gained popularity. Now that the hype has died down, these types of cabinets are beginning to look outdated. Bobvila.com recommends choosing modern, simple, and crisp cabinetry to help ensure it will stay in style for years to come.
3. DON'T Purchase Without Bringing Samples To Your Home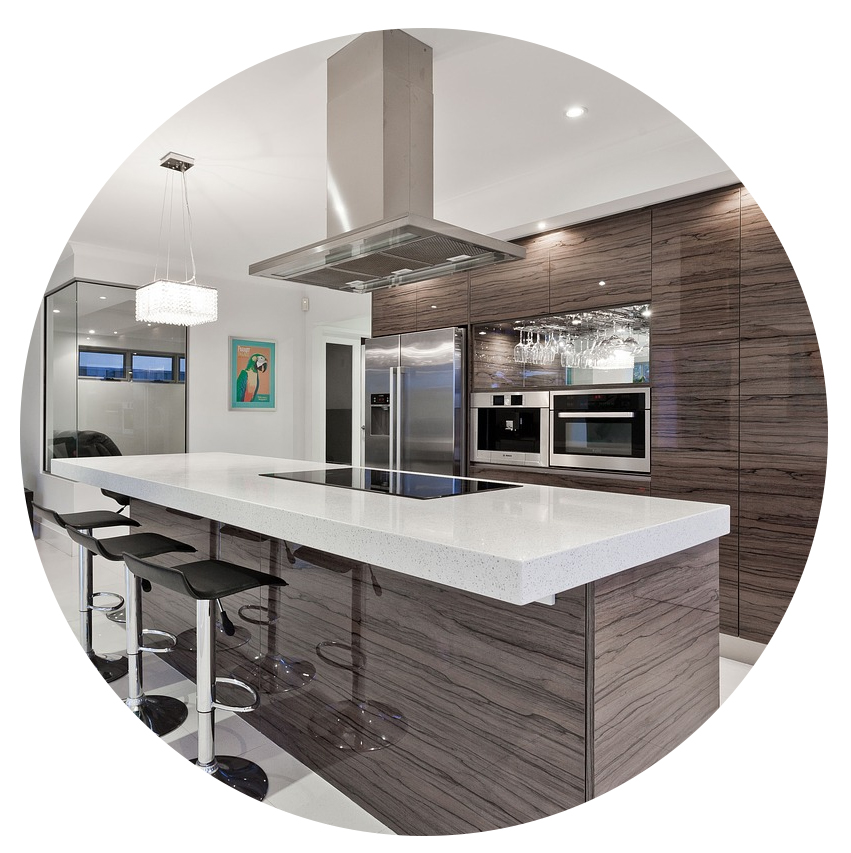 Although you shouldn't choose your cabinet or counter by looking at samples alone, that doesn't mean that samples don't have a big role to play! If you are buying new countertops and matching cabinets, this is an especially important step that you won't want to miss.
Looking at samples or products in a store or showroom can only tell you so much. In your home, there is different lighting, different decor, different wall colours and appliances, etc. It will be hard to tell if your new cabinets and counters will fit in nicely in your kitchen by just looking at them in a store.
Samples can help you mix and match different cabinets and countertops, as well as help you see exactly how that particular style or pattern will look in your home. Of course, you may not be able to get a sample of a cabinet! However, there are often wood chip samples or paint chips available that will help you get an idea of how that particular wood or style will look in your home and alongside your new countertops.
Other Things To Consider Before Buying Cabinets & Countertops
Cabinets and counters come in many styles – there truly is something for everyone!
Still not sure how to decide on your cabinets and countertops? Check out these tips to help narrow down your decision. First, we'll take a closer look at cabinets.
Cabinets or Drawers: Do you prefer drawers or cabinets? Both have their pros and cons and come with different storage capabilities. Consider your drawer to cabinet ratio, and which option you prefer.
Door Style: The door style of your cabinets is a big part of the overall look. No matter what colour or material your cabinets are made from, the door style can completely transform the look and feel of your kitchen.
Colour: Material is important, but so is colour. Choosing a colour that complements your kitchen and your own preferences is important. It is also important that the colour goes well with your existing or new countertops!
Storage space: Are you an empty nester? Do you still have kids running around the home? Or maybe it's just you, or you and your partner. Knowing how much storage space you actually need is important. Having too many cabinets is almost as bad as not having enough!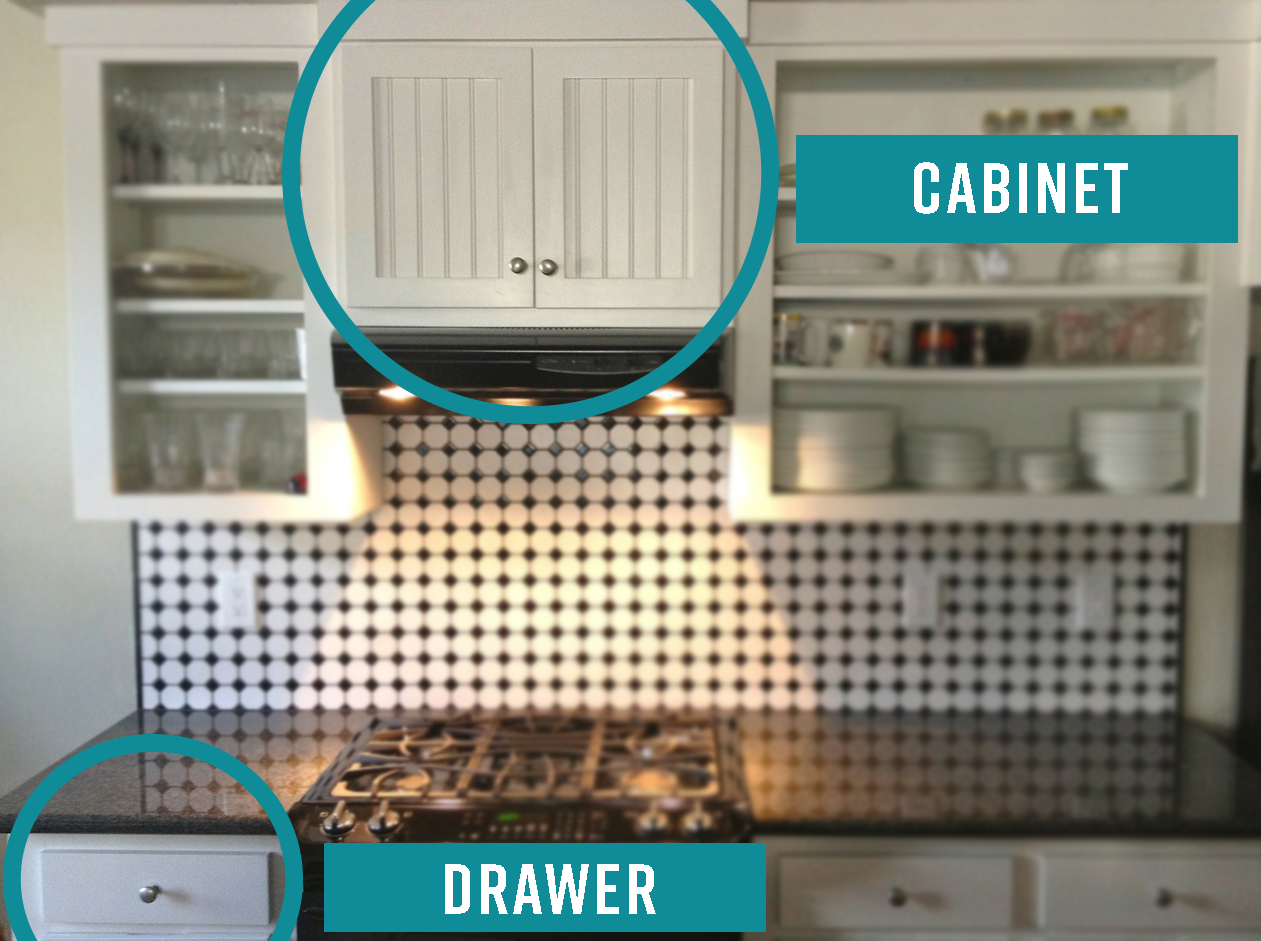 Cabinet vs Drawers
Now that you've considered a few more options for your future cabinets, let's take a look at countertops.
Consider the Edges: Something you may not have thought of before, counter edges! Are you looking for standard square edges, or something a little different? You can choose decorative edges to give your counters a bit more flair, or stick with traditional to keep counters low-key.
One or More Materials: Did you know that you can mix and match countertop materials? If you can't decide on one type – that's fine! Choose your favourite two surfaces and create a unique blend of both.
Countertop finish: Even countertops made from the same materials can have different finishes (for example, semi-gloss, gloss, or matte). This is just another option you will have out of hundreds, so you'll want to consider the pros and cons of each surface type and what your personal preferences are.
Book Your Renovation With Graham's & Son!
"Very happy with the Graham's & Son Interiors in terms of customer service, quality and price as well as workmanship. Can't ask for a better deal. We have already referred your company to three others."
– Jim & Joanne
Read more customer testimonials
If you are considering adding new cabinets or countertops to your kitchen or bathroom, talk to the design experts at Graham's & Son. Graham's & Son Interiors has been producing beautiful interior designs for more than 40 years. We are locally owned and operated and we specialize in all types of renovations. We offer free, in-home consultations and will take the time to listen to your ideas and dreams for your new bathroom. If you are thinking of remodelling your kitchen, bath, or any room in your home, contact the professionals at Graham's & Son to book your free in-home consultation today.

Sources: