Cordless blinds in Canada are quickly becoming one of the hottest and safest window treatment trends. Gone are the days when you absolutely have to use a cord to raise and lower your blinds. You can now choose to have a completely cordless version. In this post, we will outline the benefits of going cordless, and introduce to a wide selection of interior designers across Canada who specialize in cordless blinds and shades and can give you the expert advice you need to choose the perfect style for your own home. If you live in Ontario and would like to take advantage of safe, sleek, and stylish cordless blinds on your windows, contact the window treatment experts at Graham's & Son today to book your free in-home consultation.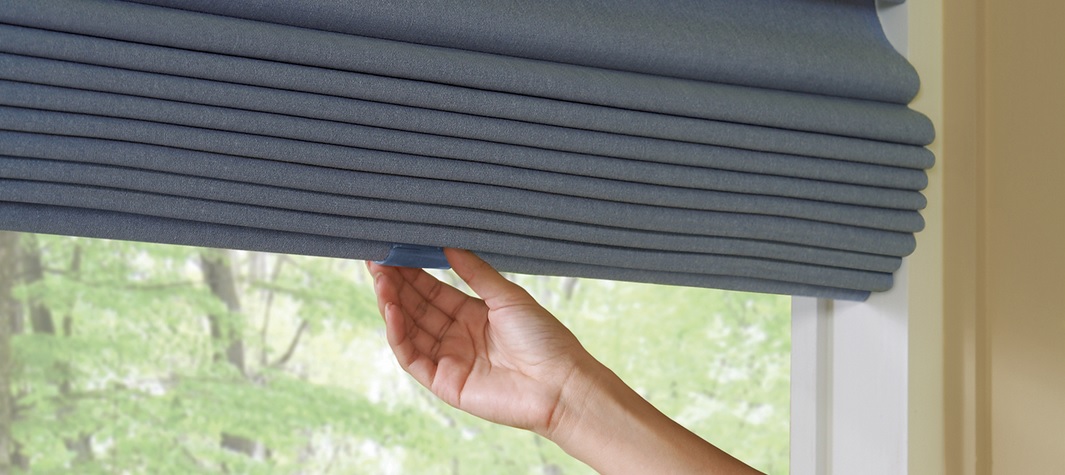 "Hi Christine, Thank you. The blinds look terrific. We were very happy with the quick and expert install. Our experience in dealing with each of you was wonderful. Thanks for taking the stress out of the project by getting us exactly what we wanted and installed perfectly, no clean-up after – it is a real treat to work with such professionals.Take care and hope to do business with you again. Thank you."
– Gayle Z, Brantford
Read More Testimonials
Who Are Cordless Blinds Right For

Cordless blinds or shades are perfect if your are looking for :
Clean Look: If you like a clean, uncluttered look then cordless blinds are the perfect choice.
No Adjusting: The proprietary design of the cordless blinds means that they will be securely held in place in whatever position you put them in. So if you are tired of constantly adjusting your blinds, choose a cordless option.
Safety: If you have small children or pets and are concerned that they could get hurt with a dangling cord, then cordless blinds are a great, safe alternative. According to Health Canada, each year children die from strangulation from chains or cord loops. Why take the risk? Cordless blinds are much safer for children and pets as there is no longer a hanging cord in which they can become entangled.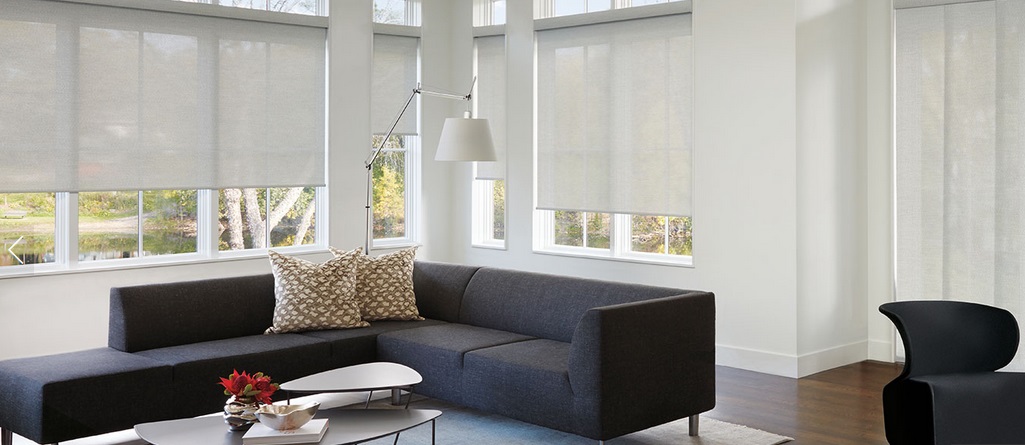 Cordless Blinds: How Do They Work?
If you have small children or pets and you are worried about safety issues surrounding dangling cords, then installing cordless blinds is a great alternative to traditional blinds. Cordless operation eliminates the need for a lift cord. Instead, you simply raise and lower your blind with your finger. Gently push up to raise them and pull down to lower them. The following video from Hunter Douglas shows how easy it is to raise and lower a cordless blind using their LiteRise® system.
Why Purchase From An Interior Designer?
There are many different places where you can purchase cordless blinds in Canada. You can buy them online, at a retail outlet or through an interior designer. Hiring an interior designer will give you some extra advantages that you can't get if you purchase your blinds online or in a big box store. These include:
Personalized experience from selecting your cordless blinds to installation
In-home consultations and estimates (usually free of charge)
Expert measurements for a perfect fit every time
Professional, hassle-free installation
Cordless Blinds Canada
The following is a listing of some of the top interior designers in Canada, by province, who specialize in helping their clients choose and install the perfect cordless blinds for their homes.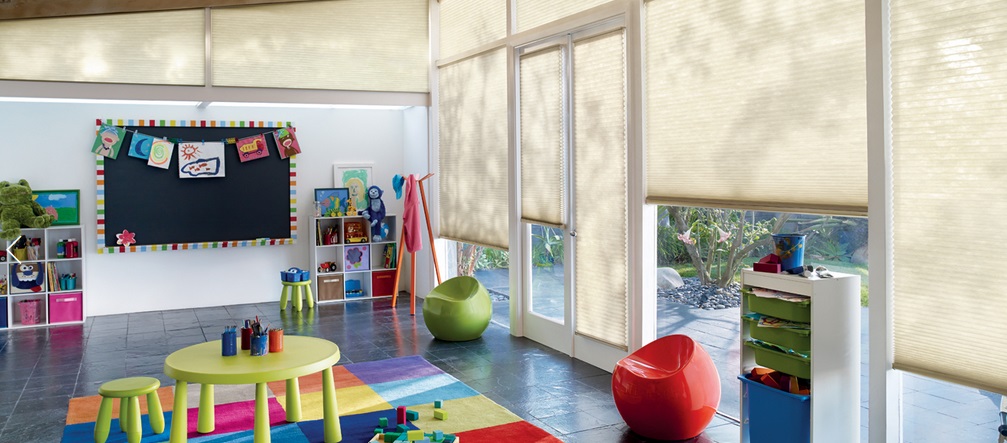 British Columbia: Mi Haus – Vancouver
1111 Beach Avenue
Vancouver, BC V6E 1T9
West End
Phone number (778) 985-6347
Located in the Metro Vancouver area, Mi Haus offers free estimates and in-home consultations with their owner/certified interior designer. They offer refined and elegant window treatments by Graber Blinds.
Avenida Place
#630 – 12100 MacLeod Trail S.E.
Calgary AB T2J 7G9
Phone 403.271.0580
Fax 403.225.1291
Email creativeinteriors@shaw.ca
Creative Interiors has been serving the Calgary area since 1977. They are a family run business with three generations of talented designers providing exceptional decorating services. They partner with Hunter Douglas to provide high quality cordless blinds.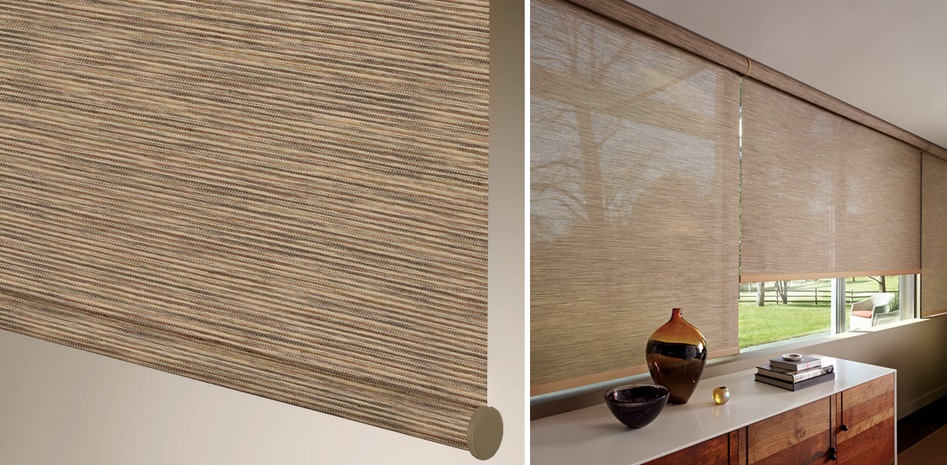 406 32nd Street West
Saskatoon, SK S7L 0S8
Located in Saskatoon, Made In The Shade Blinds proudly offers Hunter Douglas, Maxxmar, Springs, Norman, and other high-quality custom cordless blinds at a price that fits your budget.
9 Queen Street East
Cambridge, Ontario
N3C 2A7
Telephone (Local):(519) 658-9025
E-mail: sales@grahams.ca
Servicing Cambridge, Kitchener, Waterloo, Guelph, and the surrounding areas for over 40 years, Graham's and Son is a family owned and operated business which has built a solid reputation for high-quality, custom designed interior fashions for your windows and every other area in your home. They provide free, in-home consultations and estimates during their first visit. They partner with top quality manufacturers including Hunter Douglas and Maxxmar to bring you the best cordless blinds available at the best price.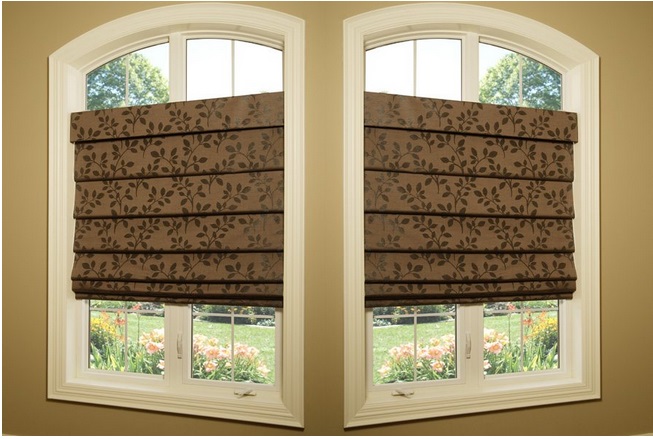 98 Highway 311
Truro, Nova Scotia B6L 6G7
Toll-Free: 1.877.756.7537
Showroom: 902.893.8295
Fax: 902.893.7717
Located in beautiful Truro, Nova Scotia, Costandi Designs is well known for taking the time to get to know their clients and build good working relationships. They offer their customers a wide range of window coverings from the well-known window treatment manufacturer, Hunter Douglas.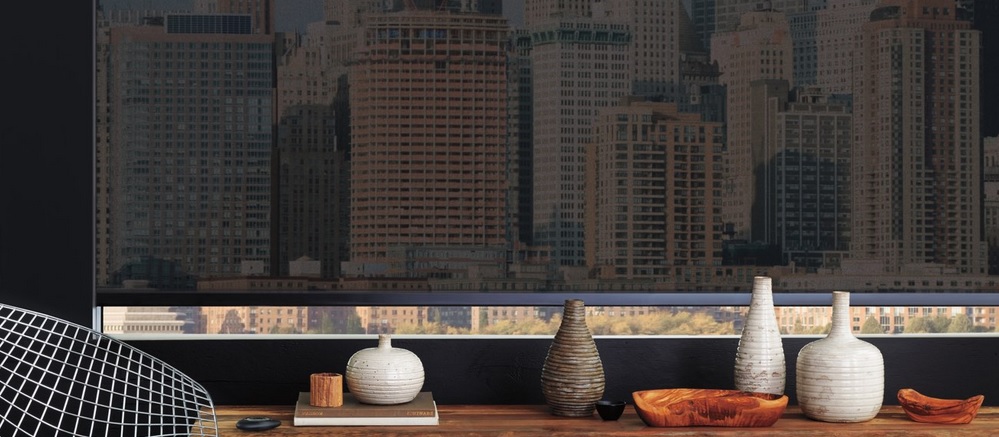 35 Stavanger Dr.
St John's, NL, A1A 5E8
Phone: 709-738-2024
Fax: 09-738-2048
Blinds & Drapes Etc. are proud to be Island owned and family operated in St. John's since 2001. They have extensive knowledge and offer personalized service to their loyal clientele. They are also proud affiliates with Hunter Douglas, Maxxmar, Elite Window Fashions, and Shade-O-Matic.
Ready To Purchase Cordless Blinds?
Now is the best time to purchase your new cordless blinds from Graham's & Son. You can buy any two blinds, shades, or shutters, and get a third one absolutely free. Not only will you get an amazing deal, but you also get beautifully crafted and custom designed window treatments that will last and be the envy of your friends and neighbours. Graham's & Son can be trusted to provide you with the highest level of customer service, right from the initial designing consultation to the expert installation. You can also enjoy your new dual shades in as little as 2 to 3 weeks from the time that you place your order. Come and visit our showroom today or book your free in-home consultation and we will come to you!