Graber Blinds vs Hunter Douglas Blinds
1. Graber vs Hunter Douglas – A Comparison Chart
While Hunter Douglas is your top-of-the-line product with a higher price tag, Graber is a more affordable option with very high-quality products. Each one offers a similar product line that can be customized to perfectly fit your décor, however, their motorization options are slightly different, as are their approaches to social responsibility. Before we dive into more detail, have a look at a brief summary of how Graber blinds vs Hunter Douglas blinds compare.
Hunter Douglas and Graber offer a wide selection of blinds , shades, and shutters. No matter the type of window treatment you are looking for, you will be sure to find it from one of these highly reputable companies. You'll find every type of horizontal and vertical blind made from your choice of real wood, faux wood, aluminum, and vinyl. They also carry an impressive selection of wood, vinyl, and faux wood shutters.
There are so many different types of shades on the market today, and both Graber and Hunter Douglas carry a great variety of styles, including:
3. Additional Choices Offered By Graber
Graber does offer a couple of products that are not available from Hunter Douglas. These include:
Layered Shades: alternating sheer and opaque fabrics
Exterior Solar Shades: Light filtering materials designed to block UV rays and control the temperature in your outdoor space
Drapery: elegantly hand-crafted drapery, curtains, and top treatments in custom fabrics and colours.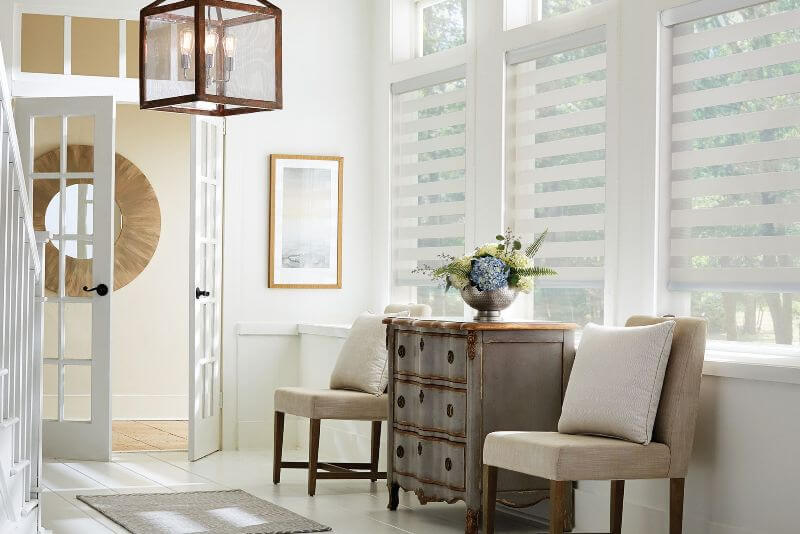 Price is a rather difficult thing to compare when you are talking about window treatments. The price you pay will depend on the product that you choose. Most would agree that Hunter Douglas is generally more expensive than Graber, but they do offer a top-of-the-line, high-quality product that will last and look as good as new for years to come. Graber also offers a very high-quality product but usually at a lower price point.
To get a better idea of how much your new window treatments will cost, contact one of their local dealers who will be able to give you a free quote so you can compare for yourself and make an informed decision.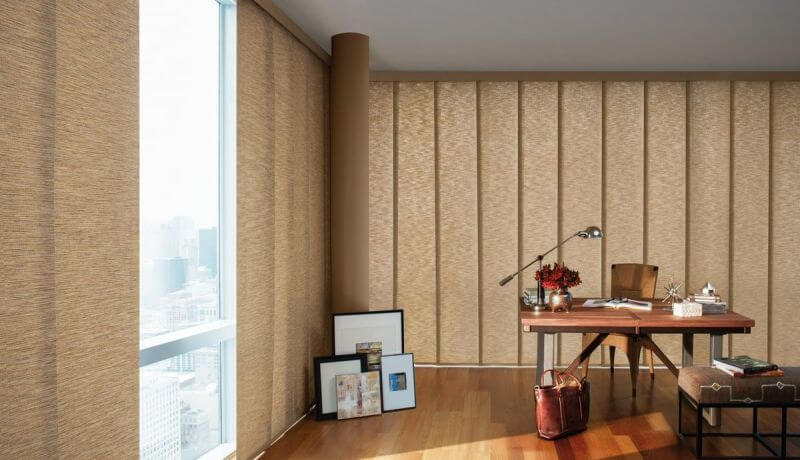 Both Hunter Douglas and Graber let you customize your window treatments so that you can get a look that is totally your own. There are so many styles, materials, colours, and options to choose from that the possible combinations are virtually endless.
Choice is great, but sometimes choosing the style that is perfect for you may seem rather overwhelming. That is why both Hunter Douglas and Graber partner with local dealers who can give you expert advice in choosing the right window treatments for your décor, help you with the measurements, order, oversee the installation, and make sure you are completely satisfied. 
Graham's & Son is your local dealer in the Cambridge, Kitchener, and Waterloo regions for both Graber and Hunter Douglas. We can come right to your home, bring you samples, and give you a free consultation.
Both Hunter Douglas and Graber offer you the option to motorize your window treatments, but their systems vary slightly.
Hunter Douglas
Hunter Douglas offers you several motorization options for your window treatments. These include the following 2 types:
1. Powerview Motorization
This system allows you to operate your blinds and shades from a remote control or your mobile device. Learn more about Powerview by watching the following video.
2. SoftTouch Motorization
This is a battery-powered system that uses a wand to control its operation. Watch the following video to see how easy SoftTouch is to use
Graber
The Graber Virtual Cord uses Somfy technology, to give you easy, one-touch control of your shades, wonderful especially for hard-to-reach or larger window treatments. It allows you to operate one shade or several at the same time from anywhere in your home. It's simple to use with the touch of one button. The following video demonstrates how easy Graber Virtual Cord motorized shades are to use.
Hunter Douglas and Graber are both concerned about social responsibility, however, they approach the topic and its solutions from different perspectives: Hunter Douglas is heavily involved in helping charities while Graber focuses more on environmentally friendly approaches.
Hunter Douglas
Hunter Douglas is committed to giving back to the community. For this reason, they partner with recognized charities such as Ronald McDonald House and Habitat for Humanity. They have also established the Hunter Douglas Fellowship in Breast Cancer Research at Memorial Sloan Kettering Cancer Center and support other hospitals and healthcare facilities with monetary contributions and window covering donations. In addition, they participate in disaster relief efforts, community outreach, and contribute to many worthy organizations such as Arbor Day Foundation, Make a Wish Foundation, and Bal Swan Children's Center.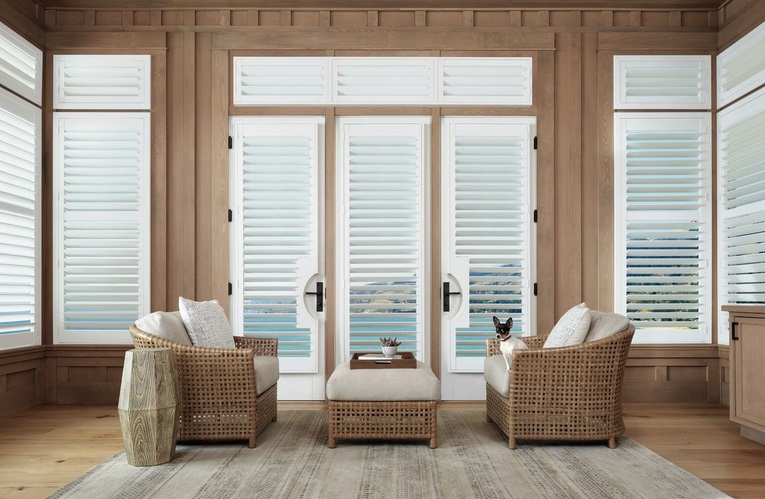 Graber
Graber chooses to use environmentally conscious forestry practices in the production of their window treatments. They recognize that our natural resources are finite and are therefore committed to reduce, reuse, and recycle wherever possible. They choose to use only 100% North American hardwood from foresters who practice sustained-yield forest management which means that they grow twice as many trees as they harvest.
They also use sustainable manufacturing methods, including:
Recycling: all metals, plastics, fabrics, paper, and waste wood are recycled, diverting them from landfills
Conserving: they use a closed-loop cooling system to make their plastics to conserve water
Packaging: they use minimal packaging and at least 44% is made from recycled materials
Sourcing: renewable hardwoods are sourced locally, reducing transportation and energy used.
They also use Greenguard Indoor Air Quality Certified materials with low chemical and particle emissions in their blinds and shades to help you breathe easier.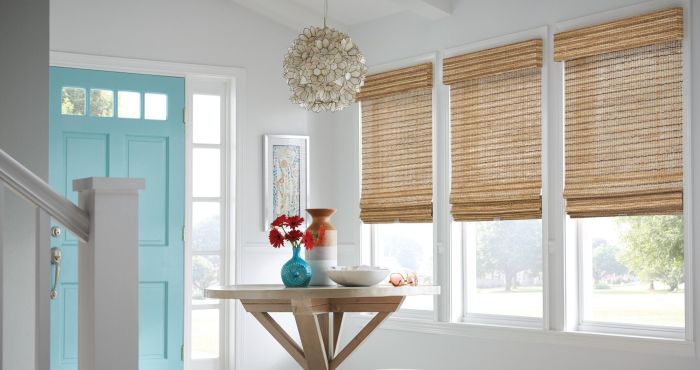 8. "Freebies" – Who Doesn't Like Something that Is Free?
If you are anything like me, you love receiving something free of charge. Hunter Douglas will send you a free window designing brochure and Graber will send you free swatches.
Hunter Douglas – Free Window Dressing Brochure
Hunter Douglas will send you a 70-page brochure on "The Art of Window Dressing" free of charge. It's full of creative ideas, smart solutions, and fresh takes on today's window treatments. It will give you a great introduction to the world of Hunter Douglas. You can order your free brochure by clicking here and filling in the form. While you are at it you can also sign up to join their email list and receive Hunter Douglas product news, promotional materials, contests, and more.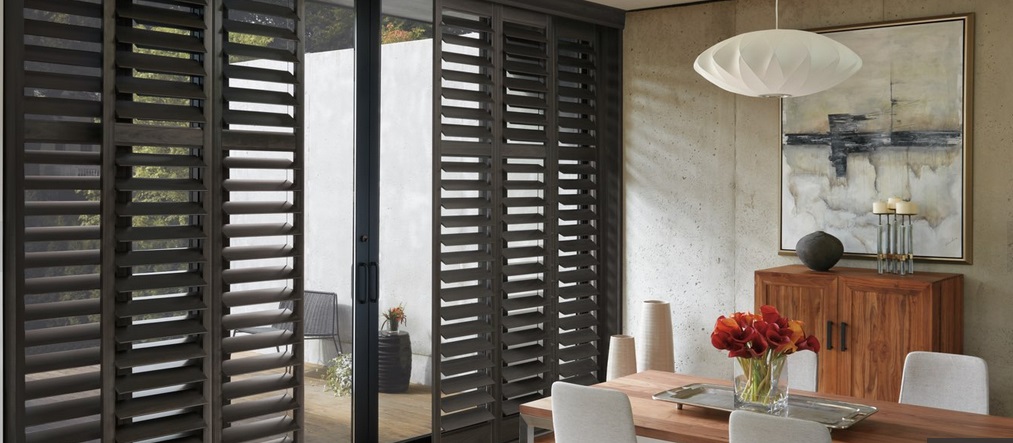 Graber – Free Swatches
To help you choose the perfect style, fabric, material, pattern, and texture, Graber will send you actual swatches of their materials, free of charge. What better way to experience Graber's quality than to feel and see the materials firsthand? Simply click here, select the product category you are interested in, and sort by function, colour, or collection to choose your swatches.
9. Conclusion: Graber Blinds vs Hunter Douglas Blinds
Both Graber and Hunter Douglas have some wonderful window treatment options; you are sure to find the perfect solution to your window dressing needs once you have a look at their amazing selection of high-quality products. To read more about their blinds, follow these links: Graber Blinds & Hunter Douglas. Or, contact a Graham's expert to discover more about Graber blinds vs Hunter Douglas blinds.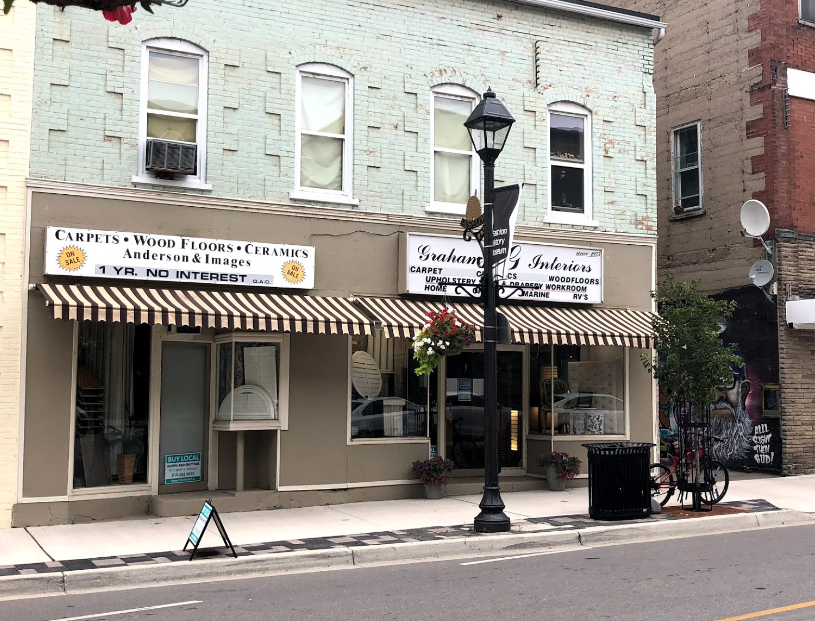 Graham's is your local Graber and Hunter Douglas dealer.
10. Graham's & Son Interiors
If you are looking to purchase blinds or shades or shutters for your home, come to Graham's & Son, your local Graber and Hunter Douglas dealer located at 9 Queen Street East, Cambridge, ON N3C 2A7.
Graham's & Son Interiors has over 40 years of design experience serving the Cambridge, Kitchener-Waterloo, and surrounding regions. We firmly believe that each of our clients deserves "superior design concepts, top-of-the-line materials, and timely project management." That is why our satisfied customers gladly recommend us to their friends and family.
Our customers have been so pleased with the high standard of our work that they selected us for numerous Cambridge Times Readers' Choice awards. Book a free in-home consultation today and find out for yourself why Graham's is Southwestern Ontario's premier interior decorators. 
Contact us today to schedule a free in-home consultation or to further discuss Graber blinds vs Hunter Douglas blinds. If you prefer, you can shop at home. Browse through our website, make your choice and simply give us a call at (519) 658-9025 or email us at sales@grahams.ca to place your order without ever having to leave the comfort of your own living room. 
"Let me start by saying, I love my window treatments! Mr. Graham was very professional, easy to talk to; he talked with me, not above me, I was at complete ease. He listened to my thoughts, went through my options, and just like that – decision made. The installation crew was quite professional, friendly and efficient. They were in and out in no time, with cleaning up after themselves, and ensuring that I was satisfied with what was done. I would highly recommend Graham's and Son Interiors to anyone, and I look forward to working with them again!" – Anne Allen