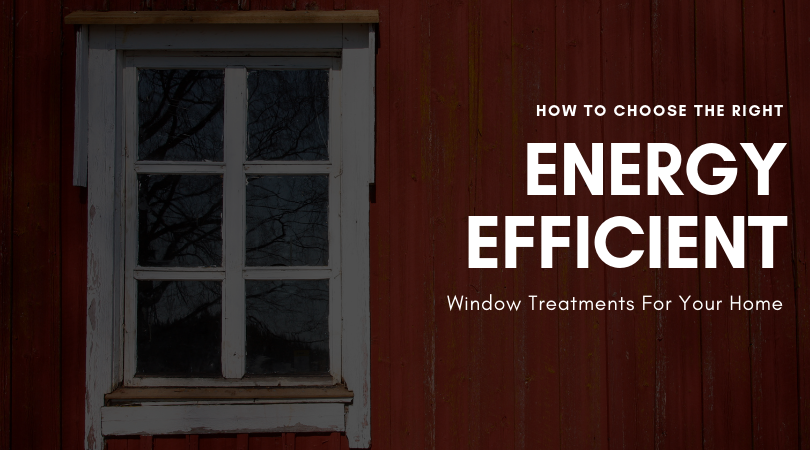 How to Choose Energy Efficient Window Treatments For Your House – Did you know that the right window treatments can help you save on your energy bill each month? Choosing energy efficient window treatments can help you retain heat and help improve your home's overall energy efficiency. Shades and cellular shades, blinds, and insulated drapes can all help insulate your home, reduce heat from the sun, and increase your home's energy efficiency. Continue reading on to learn how to choose the right window treatments for your home, or contact the experts at Graham's & Son to learn more!
We offer FREE In-home consultations!

How to Choose The Right Energy Efficient Window Treatments For Your House
So, you want to update your home with more energy efficient window treatments? Fortunately, this not a difficult task! Today, there are many window treatment options that are specifically designed to help insulate your windows against heat gain in the summer or loss in the winter. When choosing your new window treatments, you will want to take a look at the top choices for energy efficiency, custom options, and other things you can do (such as sealing gaps and installing window film) to ensure your windows are efficient as possible. Continue on to learn more!
1. Choose The Right Style of Window Treatments
Cellular shades, blinds, and drapes can all help increase your home's energy efficiency
Not all types of window treatments will help with energy efficiency. The best types of window treatments are ones that intentionally insulate your windows. Window treatments are often rated with an "R-Value," defined as "the capacity of an insulating material to resist heat flow. The higher the R-value, the greater the insulating power."
Window treatments also need to be installed correctly. For example, Forbes states that shades can be an excellent insulating window treatment. However, your shades must be installed in the right way, or else they won't do their job.
Shades should be mounted as close to the glass as possible for optimal insulation. You can also choose to purchase dual-layer fabric shades that will increase energy efficiency. Forbes and Energy.gov outline the following for energy efficient window treatments:
Blinds – When reflective blinds are drawn (i.e. blinds that are white or off-white), they can help reduce heat by 45%! Blinds are better suited for reducing summer heat gain than for reducing heat loss in the winter.
Drapes – The right kind of drapes can help make your home more energy efficient. However, 'the right kind' is key. Medium-coloured drapes that include a white insulating backing can help reduce the amount of sun that enters your home. Like shades, you will want to ensure your drapes are installed as close to the glass as possible.
Cellular Shades – You can get cellular shades that are lightweight and ideal for increasing your home's energy efficiency. Many can be adjusted at both the top and the bottom of the shade, which gives you great control over the light entering your home. Tightly mounted cellular shades can reduce heat loss through windows by up to 40% – this equates to about 20% energy savings! Cellular shades have the highest R-Value of all window treatments.
As you can see, almost any type of window treatment will work well to increase your home's energy efficiency as long as they are chosen appropriately and properly installed. Check out the quick video below by Hunter Douglas that showcases one of their best energy efficient window treatment models.
See how window treatments can help insulate your home
Not sure how much of a difference any of these options will really make? According to Energy.gov, about 30% of your home's heating energy can be lost through your windows during the winter. In Ontario, where temperatures frequently dip below -20 Celcius, that can cause you to lose a lot of heat! Similarly, sunlight can come in through your windows during the summertime and heat up your home. Approximately 76% of the sunlight that falls on a standard window enters your home and converts into heat!
Choosing window treatments such as the ones listed above can significantly reduce the effects of the sun and loss of heat through poorly covered windows. If you aren't sure how to find the right window treatments for insulating your home, consult with the window treatment professionals. They will be able to tell you exactly what you need for your unique windows, and help you find the right options within your budget!
2. Consider Custom Window Treatments
Custom window treatments are one of the best ways to increase your home's energy efficiency. This is because custom-made window treatments, such as shutters, are built to fit directly in your window frame. If you purchase drapes, curtains, or blinds and then install them yourself, you may end up with improperly installed window treatments. Window treatments must be properly installed, and they must be installed as close to the window as possible, to maximize energy savings.
Custom window treatments fit perfectly within your window frame
When you choose custom window treatments, you will also be able to choose custom options that will help increase energy savings even more! For example, average shutters can help reduce heat, but with custom shutters, you can choose models that have extra insulation added, or you can choose to go with vinyl shutters, as they have the highest R-Value of all the common shutter materials.
To get custom window treatments, you will have to work with a professional installation company. This in itself is beneficial, as your window treatment company will be able to help you select the right style and material for your unique home, the shape of your windows, and even the location of your windows.
For example, if you have a large window that faces a lot of tall, leafy trees, you may not need the most intense coverage because the trees help keep out the heat. Or, if you have a window that faces open space and lets in light for 5+ hours a day, you may be advised to go with the highest coverage option possible.
The exposure of your room will dictate how much light enters – and when. For example, Southern exposure allows bright light in throughout the whole day, while Northern exposure allows a soft light in. Eastern exposure typically lets light in during the mornings, while Western will let in light in the afternoon. It's a good idea to take all this into consideration when choosing your treatments.
3. Other Tips For Making Your Windows More Energy Efficient
Although new window treatments can make a big difference when it comes to energy efficiency, your actual windows may be losing heat or letting in too much sunlight. Check out the quick video below to see how one contractor easily turns old, drafty windows into energy efficient ones.
You don't have to replace your windows – you can modify existing ones to improve energy efficiency!
There are also other ways you can make your home as energy efficient as possible. You will want to make sure that both your windows and your window treatments are as efficient as possible. See below for 3 tips from Proud Green Home on improving your existing window's energy efficiency.
Double glaze your windows – A double glazed window has two sheets of glass instead of one. Each sheet is separated by a thin layer of air (they are not pressed up directly against each other). This helps increase window insulation and on top of that, it also reduces noise from outside. This is not a DIY job for the inexperienced homeowner – it takes careful planning and precision to get it right, so if you want to double glaze, consider hiring a professional.
Seal any gaps – Your window treatments won't help as much as they can if you have gaps in your window frame. It is common for older windows to eventually form some gaps. You can easily seal gaps yourself with caulking or weather stripping – but the gaps may be hard to find. Check out this guide to find out the best ways to find any gaps in your window.
Upgrade your windows with window film – Window film is a thin sheet that overlays your window. You can specifically buy solar control film that is made to help increase your window's energy efficiency. Window film is readily available for affordable prices at many home improvement and hardware stores.
GET YOUR PERFECT ENERGY EFFICIENT WINDOW TREATMENTS WITH GRAHAM'S & SON!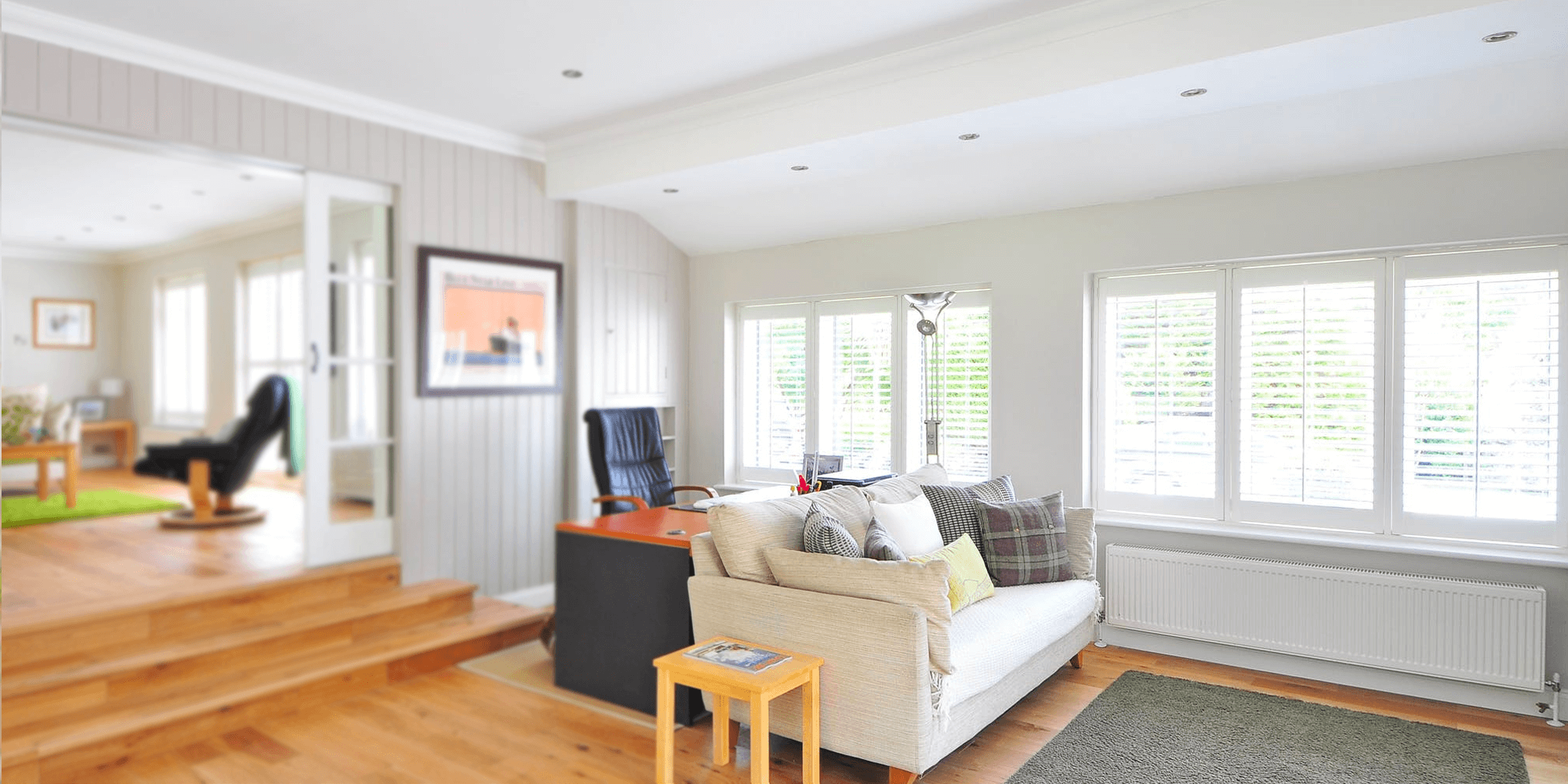 Looking to get the perfect energy efficient window treatments for your home? Graham's & Son has decades of experience when it comes to expertly installing all kinds of window treatments in homes across the Kitchener-Waterloo area. We understand the importance of creating an energy-efficient home, and we want to help you achieve that for your home!
At Graham's & Son, we offer a wide variety of window treatments, including custom treatments perfect for insulating your home. If you are looking to update your current window treatments, contact Graham's & Son today for the most energy efficient and beautiful window treatments possible.
Graham's & Son knows window coverings; we have been in the window treatment business for over 40 years. Our expertise and professionalism are second to none. In addition, right now we are offering an amazing deal on all our blinds, shutters, and shades – when you purchase any two, you will get a third absolutely free.
"Great quality. Wonderful people to work with."
– Karen from Cambridge
Read more customer testimonials
WINDOW TREATMENT INSTALLER & INTERIOR DECORATOR – JOIN OUR TEAM!

Graham's & Son is looking for a full-time Window Treatment Installer and an Interior Decorator, and we would love for you to join our team! We operate out of Cambridge and are looking for someone who knows the Tri-Cities area well. Training will be provided – some experience required. If you think this may be the perfect job for you, see job requirements and overview by clicking here to learn more about the installer position, or here to learn more about the decorator position.
At Graham's and Son our customers have been so pleased with the high standard of our work that they selected us for the "Best Business Service – Interior Decorating: Platinum" and "Best Shopping – Kitchen Renovations: Gold" awards in the 2017 Cambridge Times Readers' Choice Competition. Book a free in-home consultation today and find out for yourself why Graham's is the best in the interior design business. Contact us today to schedule. If you prefer, you can shop at home. Browse through our website, make your choice, and simply give us a call at 519-658-9025 to place your order without ever having to leave the comfort of your own living room.