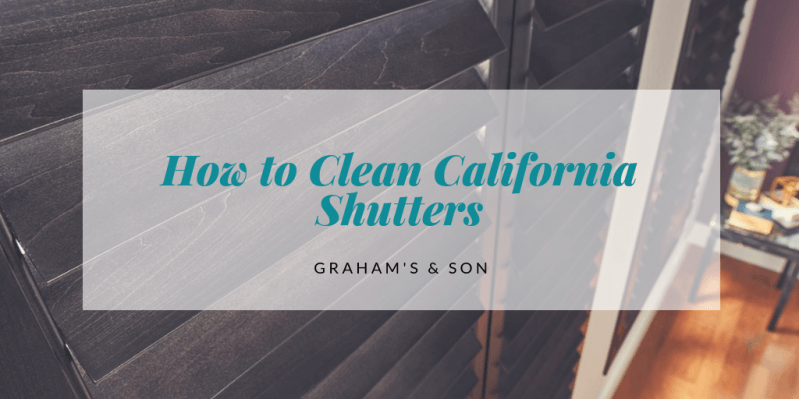 Learning how to clean California shutters is easy; they actually require very little maintenance. If you are considering updating your current window treatments to highly durable and aesthetically pleasing California shutters, contact Graham's and Son today. We will come right to your home for a free, in-home consultation and will answer all of your questions. Find out why California shutters may be the perfect choice for your home.
Did you know that Graham's & Son will clean, repair, and do alterations on all types of window treatments, including shutters?

How Often Should You Clean California Shutters
Light Cleaning:
A light cleaning of your shutters should be done at least once a week or more often if you have pets that shed their hair or during certain times such as pollen season.
Deep Cleaning:
You should deep clean your shutters at least once a month to keep them looking like brand new.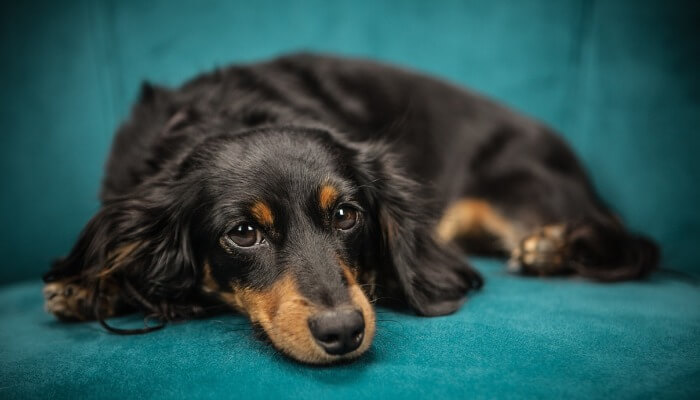 You will need to clean your shutters more often if you have pets
How to Clean California Shutters
Light Cleaning:
You can do a light cleaning of your shutters either by hand or using your vacuum. The instructions are the same for both wood and vinyl shutters.
By Hand:
Fully open up your shutters.
Take a clean, dry cloth (one that won't shed fibres, such as a microfiber cloth) and lightly dust the slats of your shutters.
Start at the top and work your way down. If you start at the bottom and work up, then the dust from the upper slats may fall on the ones that you have already dusted below.
Work from the centre of each slat, moving towards the sides. Be careful not to press down too hard or you may damage the slats.
Using a Vacuum:
Attach the soft brush or upholstery attachment onto your vacuum. If you don't have an upholstery attachment, you can stretch a nylon stocking over the hose instead.
Start at the top of your shutters and slowly work your way down to the bottom.
Move from the center of each slat out towards the sides.
To save time, dust your shutters when they are fully closed
Short on Time?
If you want to do an even quicker light cleaning, close your shutters fully and wipe or vacuum both the front and back starting at the top and working your way down to the bottom.

Deep Cleaning
Perform a light cleaning of your shutters to remove any excess dust and debris.
Wood Shutters:
Lightly spray a soft toothbrush with furniture polish (if possible, choose a brand that contains beeswax) and gently remove any dirt or debris that is lodged in the corners or in any grooves or crevices in the wood.
Quickly wipe off your shutters or go over them again with the vacuum cleaner.
Spray the wood again with a generous amount of polish and rub the slats until they are shining. Your wood will thank you, and the shutters will look brand new once again.
Please Remember: Never use water to clean your wood shutters. Too much moisture will damage and warp your wood shutters.
Learn how to make your own beeswax wood polish
Vinyl Shutters:
You can also use a soft toothbrush to dislodge dirt or debris from the corners of your vinyl shutters.
Unlike wood, vinyl cleans up very well with water. Most dirt on vinyl shutters can be removed by wiping the slats with a damp cloth.
For more stubborn dirt and stains, you can mix up a solution of water plus a little dish detergent.
If you find that your kitchen shutters are greasy, purchase a cleaning agent that works well on grease. A little baking soda sprinkled on a damp cloth works really well on grease. Once you have wiped the slats with the baking soda, use a clean damp cloth and go over them once more to remove any residue.
You can safely clean vinyl shutters with water – Source: Hunter Douglas
Composite Shutters:
Composite shutters can be cleaned using the same technique as vinyl shutters, however, make sure that you completely dry them once you have used water on them.
Additional Tips When You Clean California Shutters
Use a fabric dryer sheet to reduce dust:
Because fabric dryer sheets are anti-static, they are perfect for helping to reduce dust build up on your shutters. Simply close your shutters and gently rub a sheet over the entire surface, both front and back. Doing this from time to time will help to repel dust and will mean that you won't have to clean your shutters as often.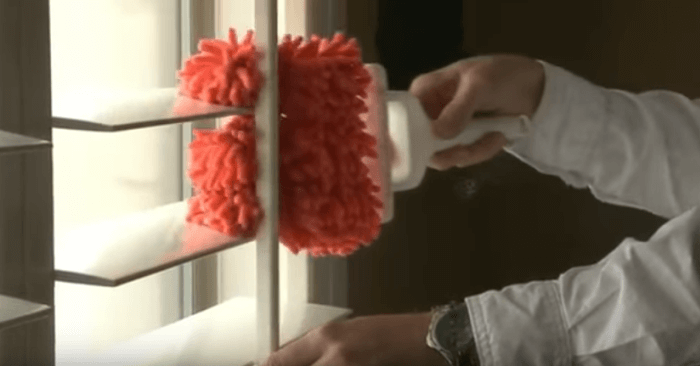 A shutter duster tool will quickly clean multiple slats, top and bottom – Source: Microfiber Products
Purchase a shutter duster tool to speed up the cleaning process:
If you want to save even more time cleaning your shutters, there are specially designed shutter dusting tools such as the Easyclean duster that will dust three shutter slats, both top and bottom, at the same time. This tool will even work on blinds. It's covered with microfiber noodles that are easy to wash and is adjustable so it will work on any size of blind or shutter. It also comes with an extension arm that will help you clean your harder-to-reach windows.
Benefits of Shutters Over Curtains or Other Fabric Window Treatments
Shutters Are a Healthier Alternative:
Shutters are not only a beautifully elegant window treatment but they are also a healthier option than curtains or shades made from man-made fabrics. This is because they do not harbour dust mites or other allergens that can cause allergies.
Shutters Are Easier to Clean:
Unlike curtains or other fabric window treatments, you don't need to take down your shutters in order to clean them; nor do they need to be professionally cleaned. The process is so much simpler and you don't have to worry about damaging them during the cleaning process as long as you follow the simple advice given above.

California shutters are easier to clean than other window treatments – Source: Graber
Graham's & Son – Your California Shutters Professionals
Looking to replace your old window treatments with gorgeous California shutters? Graham's & Son can not only offer you expert advice on all of the latest trends in window fashion, but they can also help you select the perfect styles and colours that will best suit your rooms and budget.
If you are looking for the most energy efficient and beautiful window treatments possible, contact Graham's & Son today. Graham's & Son knows window coverings; we have been in the window treatment business for over 40 years. Our expertise and professionalism are second to none. In addition, right now we are offering an amazing deal on all our blinds, shutters, and shades – when you purchase any two, you will get a third absolutely free.
If your drapes need a good cleaning and you don't have the time or are afraid of taking on the big job of cleaning your drapes, Graham's & Son also offers professional drapery cleaning at reasonable rates.
"Wonderful people to deal with, and my house looks amazing!! Both Wayne and Matt were fantastic. Consultation and measurements were all done in my home everything arrived as promised and looks perfect. These days customer service means everything and these guys knocked it out of the park. Thank you Grahams I will be back!"
– Brandon Wilson

Read more customer testimonials
Window Treatment Installer – Join Our Team!
Graham's & Son is looking for a full-time Window Treatment Installer, and we would love for you to join our team! We operate out of Cambridge and are looking for someone who knows the Tri-Cities area well. Training will be provided – some experience required. If you think this may be the perfect job for you, see job requirements and overview by clicking here.
At Graham's and Son our customers have been so pleased with the high standard of our work that they selected us for the "Best Business Service – Interior Decorating: Platinum" and "Best Shopping – Kitchen Renovations: Gold" awards in the 2017 Cambridge Times Readers' Choice Competition. Book a free in-home consultation today and find out for yourself why Graham's is the best in the interior design business. Contact us today to schedule. If you prefer, you can shop at home. Browse through our website, make your choice, and simply give us a call at 519-658-9025 to place your order without ever having to leave the comfort of your own living room.