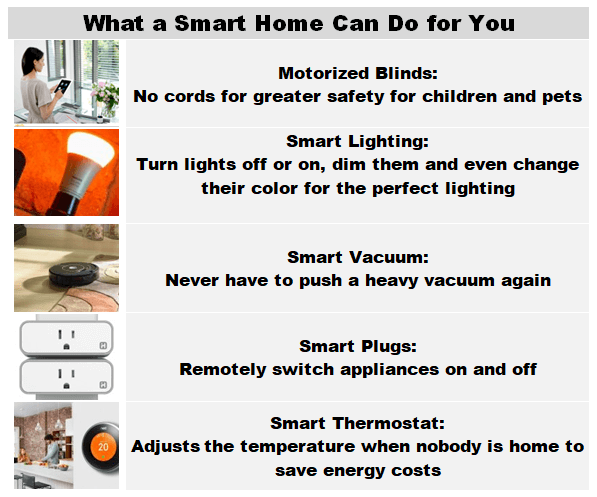 Learn how to make your home smart – it's really not as difficult as it may sound. You can choose the level of "smartness" as well – anything from simply installing a basic smart speaker in your living room to having a complex network of connected devices all through your home. The choice is up to you. If you would like to have your home decor as up-to-date as your technology, contact the interior design experts at Graham's & Son today. We will come right to your home for a free in-home consultation. We can also show you how easy it is to have all of your window treatments automated.

What is a Smart Home?
What exactly is a smart home? It doesn't have to be a home that is completely automated and run by crazy gadgets and robots. It can simply be a home that has had its appliances, air-conditioners, thermostats, lights, and garage doors connected to the Internet and remotely controlled by voice command through a smart speaker or with your mobile device. For example, your standard thermostat could be replaced by an automated one that you can adjust up or down from a mobile device and which will give you information about how much energy you are using.
How to Make Your Home Smart
Step 1: Choose the Ecosystem to Connect to
The first step in making your home smart is to choose an ecosystem. An ecosystem is the program or "assistant" that will operate all of your smart devices. You need to choose this system before you start purchasing your devices and appliances because not every device will be compatible with every system. Once you have decided on an ecosystem, then you can purchase devices or appliances that will operate with that system.
There are many ecosystems on the market, so it may be a little difficult to choose which one to use. Here is a list some of the top choices and why you might select them.
Google's Assistant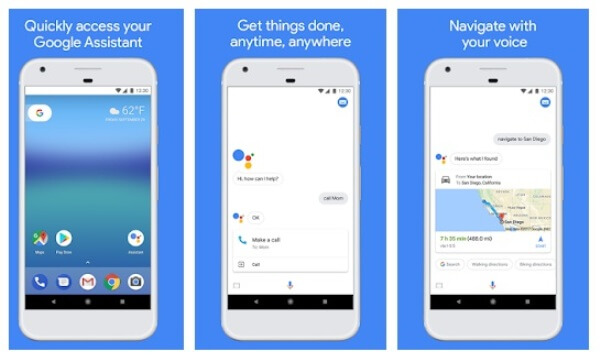 Best for Android Users: If you are already familiar with Android devices then Google's Assistant would be a good choice for you.
Strengths: Google's Home speaker costs about $50 less than Amazon's basic Echo speaker and Google's Assistant is actually smarter than both Alexa and Siri. This is because it is backed by the intelligence of Google search which means that when you ask it a broad question you are probably more likely to get the right answer.
Weaknesses: Google's Assistant has fewer smart home products that support it and Google Home's audio quality is not as good as other smart speakers.
Apple's Siri
Best for Apple Users: If you are an Apple fan and prefer to use their products then Apple's Siri would suit you the best.
Strengths: Apple is big on privacy so they have worked with their home accessory manufacturers to make sure that any information that is transferred between its devices is encrypted and secure. Because Apple's HomeKit is part of their mobile devices, Siri is very easy to set up with your home devices.
Weaknesses: Because Apple is so strict about privacy rules, it means that it has taken longer for manufacturers to develop accessories that are compatible with Siri, so there are fewer products on the market to choose from. In addition, Siri is only available for Apple products.
Amazon's Alexa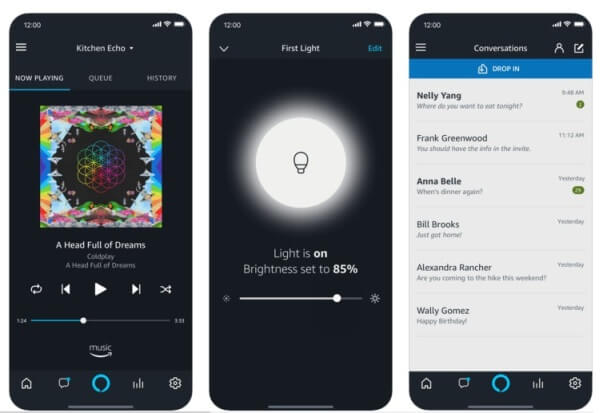 Best for Online Shoppers: If you want the fastest and easiest way to set up your smart home and to order things online then Amazon's Alexa may be your preferred choice.
Strengths: The apps that set up Echo products work with both Apple and Android devices. Amazon's Echo products are very easy to set up and it is the most broadly supported smart home hub.
Weaknesses: You have to talk to the Echo speaker itself in order for it to respond; you can't simply speak into your smartphone. In addition, the speakers themselves are not that effective and it sometimes has trouble understanding what you are asking it to do.
Here is a great video that will give you a good idea of how easy it is to talk to the Alexa assistant.
Step 2: Choose the Hardware That Will Be Your Primary Smart Home Controller
Once you have selected the assistant that you would like to use, you can choose the piece of hardware that will run that assistant program and become your primary controller. The following is a list of the hardware choices that you have with each of the top 3 ecosystems.
Google's Assistant: Google Home (smart speakers developed by Google) or Newer Android Smartphones
Apple's Siri: iPhones, iPads and the Apple Watch
Amazon's Alexa: Echo Dot devices (smart speakers developed by Amazon) and Echo Show (touchscreen video device and speaker)
Step 3: Choose the Devices/Appliances That You Want to Automate
There are many different devices or appliances that you can purchase that can be connected to your smart home and be automated. These devices can be activated by voice commands or by a mobile device or controller. The following is a listing of the most common ones with a description of how they operate and our choices for the best brands to buy.
Smart Window Treatments
What They Can Do:
You can control all of your window treatments such as blinds, shades, awnings, screens, rolling shutters, and more with your mobile device or using voice control. You can simply say something like "Alexa, tell myLink to open living room shades" and your shades will open up without you even having to get up off of your chair. Motorized blinds also have the advantage of no cords which means that they are safer for children and pets. They can also help you save money as you can set them to automatically sense how much sun there is and they will then adjust accordingly to maximize the sun's heating power in the winter and minimize it in the summer. The following infographic outlines the awesome advantages of having motorized blinds. To learn more about motorized blinds, click here.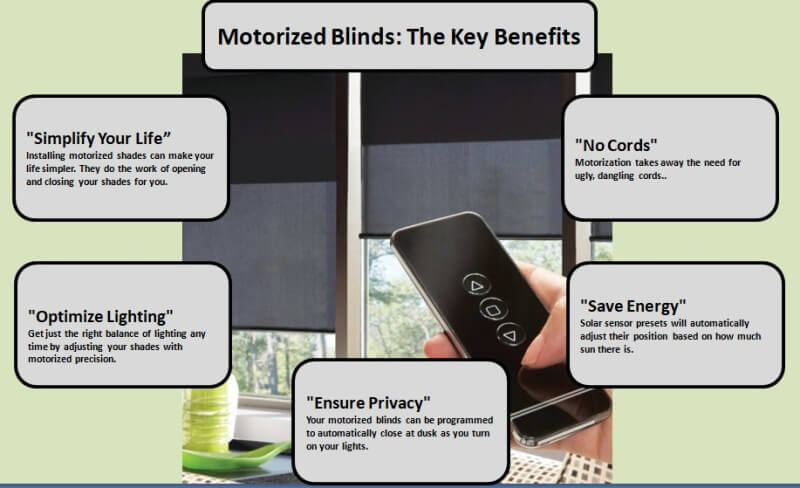 Best Brand to Buy:
Somfy is the number one name in window treatment automation. You can use the Somfy's myLink app for both Apple and Android tablets and devices. The myLink app is also compatible with Amazon's Alexa so that you enjoy voice control as well. To download the latest version of myLink click here for iOS and here for Android.
Smart Lighting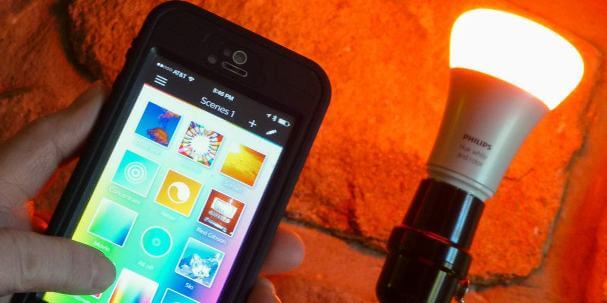 What It Can Do:
There is a wide variety of smart lighting available; some require a bridging device that will connect it to a Wi-Fi router which talks to the smart light, while others have a built-in Wi-Fi connection. Smart lighting can be turned off, on, dimmed, or even change colour. You can operate your smart lighting by giving it a name such as "Lamp" and depending on the assistant that you are using, saying "Alexa, turn on the lamp" or "Hey, Siri, turn off my lamp" or "OK Google, dim the living room lights."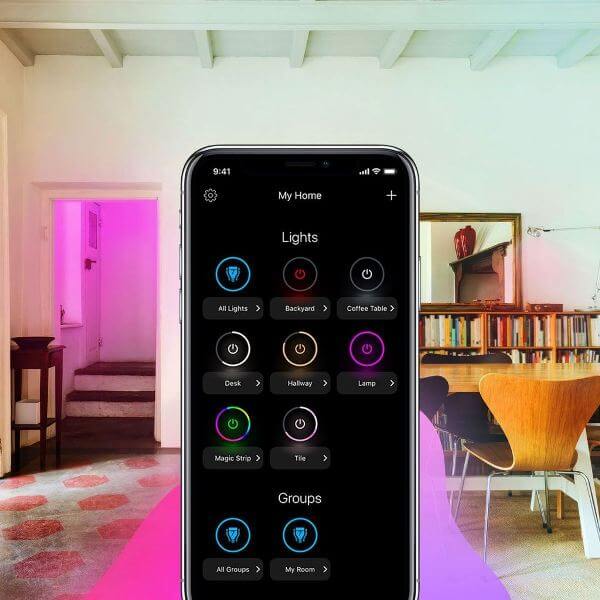 Best Brands to Buy for Each Ecosystem:
Google's Assistant: Lifx bulb
Apple's Siri: Philips Hue Smart Bulb
Amazon's Alexa: Lifx bulb
Smart Vacuum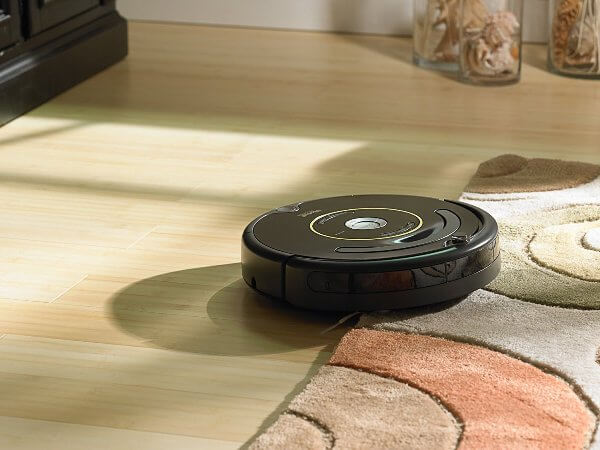 What It Can Do:
If you hate vacuuming, you will be happy to know that you can get a robot vacuum cleaner that can be controlled by your smart home assistant or through your smartphone or tablet. These Wi-Fi controlled vacuums can be scheduled to clean at certain times during the week and they automatically dock and recharge. They adjust to all floor types – carpet, tile, hardwood, laminate and more. You won't have to push around a heavy vacuum again and they are so small that you will hardly notice that they are there.
Best Brands to Buy for Each Ecosystem:
Google's Assistant: iRobot
Apple's Siri: iRobot
Amazon's Alexa: iRobot
Smart Plug for Fans, Electric Water Kettles, & Coffee Makers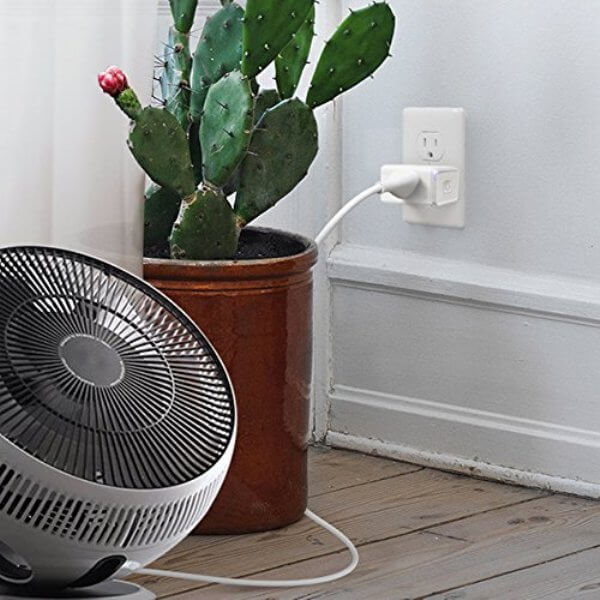 What It Can Do:
By installing a smart plug, you can automate many plug-in appliances like fans, electric kettles, and coffee makers. These devices can be set to function at a specific time or can be switched on or off remotely. They do rely on Wi-Fi to operate so if your connection is interrupted, they won't work.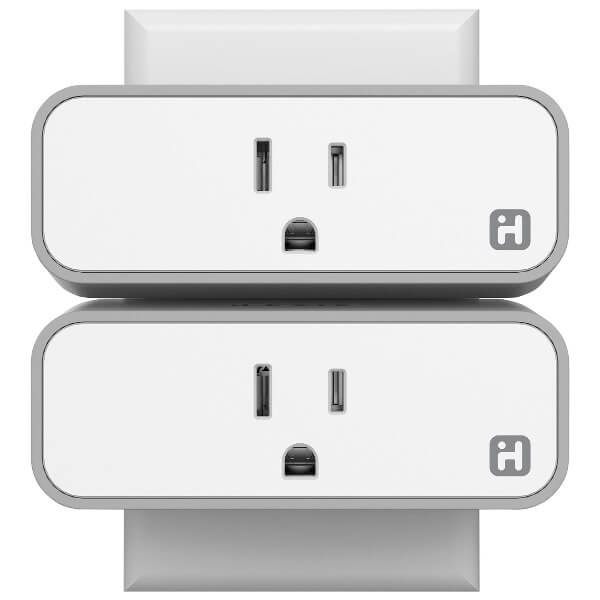 Best Brands to Buy for Each Ecosystem:
Google's Assistant: iHome Smart Plug
Apple's Siri: iHome Smart Plug
Amazon's Alexa: TP-Link Smart Plug
Smart Thermostat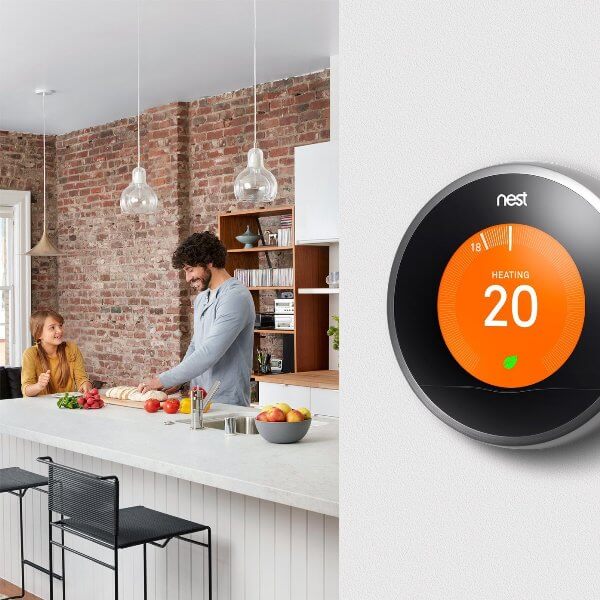 What It Can Do:
A Smart thermostat is connected to the Internet through your Wi-Fi and can be operated with your smartphone or virtual assistant. Smart thermostats are great because they can detect when nobody is at home and then adjust or turn off your heat or air-conditioning accordingly in order to help you conserve energy and save money on your heating bills.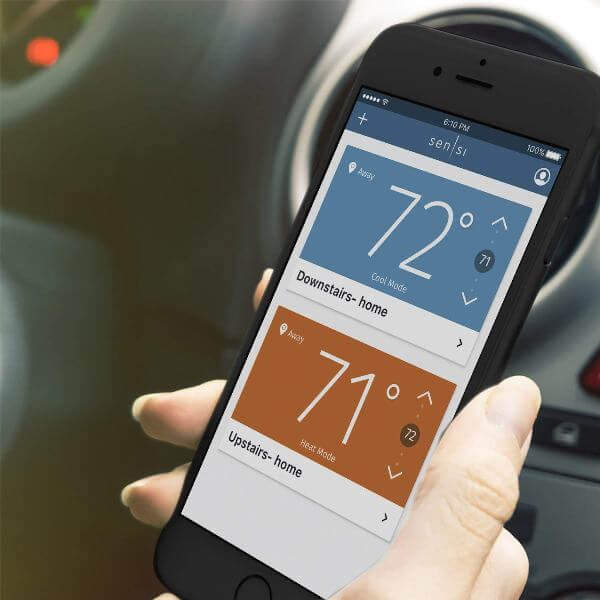 Best Brands to Buy for Each Ecosystem:
Google's Assistant: Nest Thermostat
Apple's Siri: Emerson Sensi Touch Wi-Fi Thermostat
Amazon's Alexa: Nest Thermostat
What are the Advantages of Having a Smart Home?
A smart home generally can offer you the following advantages:
1. Connect All Your Technical Devices to Your Wi-Fi Network and to Each Other
The biggest advantage to having all of your technical devices connected to your Wi-Fi and then to each other is convenience. This is because you can control everything in real time from an app on any mobile device from any location. You can even control these devices when you are away from home. All you need is an Internet connection
2. You Can Have Access to Valuable Information
Any gadgets that you have connected to your smart home can give you easy access to a plethora of useful information. For example, you can get immediate access to a history of your smart security camera feeds. This is a great asset if you are on vacation or are away from home for any reason.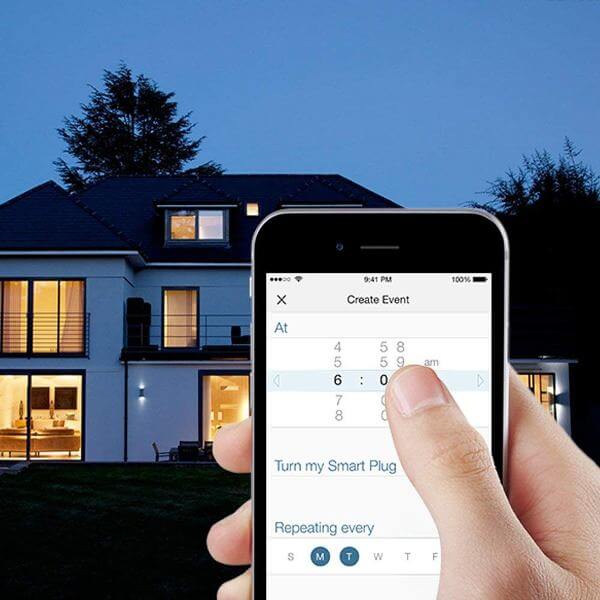 3. Automate Daily Mundane Tasks
Another great advantage of a smart home is that you can set up routines, scenes, or rules for controlling objects that you really don't want to have to control manually. For example, you could automate your shades to open, close, or adjust at set times each day. This is a great feature, especially for hard to reach blinds, shutters, shades, or curtains and to cut down on energy costs by automatically keeping the sun out on really hot days and allowing it to enter your rooms on colder ones.
Read more about the benefits of window automation here.
4. Robotic Devices Can Do the Work that You Hate Doing
Although robotic devices that do things like vacuuming, folding laundry, and mowing the lawn do exist, they are less common mainly because of their high cost. However, with most new technology, over time the costs may come down and make these convenient devices more accessible. Robotic vacuums, for example, have come down considerably in price since they first came out.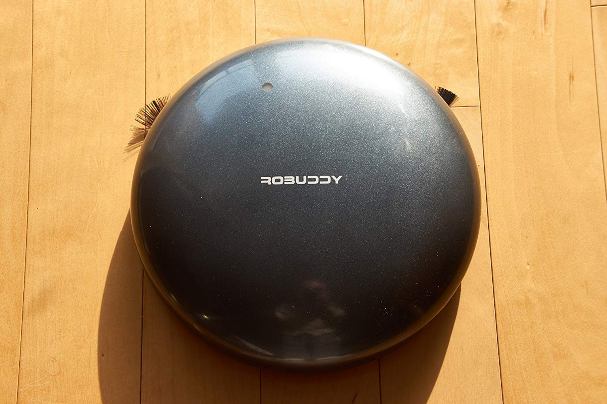 Learn How To Make Your Home Smart and Beautiful: Contact Graham's & Son Today!
Graham's & Son knows home decor; we have been in the interior design business for over 40 years. Our expertise and professionalism are second to none. In addition, right now we are offering an amazing deal on all our blinds, shutters, and shades. When you purchase any two, you will get a third absolutely free.
Our customers have been so pleased with the high standard of our work that they selected us for the "Best Business Service – Interior Decorating: Platinum" and "Best Shopping – Kitchen Renovations: Gold" awards in the 2017 Cambridge Times Readers' Choice Competition. Book a free in-home consultation today and find out for yourself why Graham's is the best in the interior design business. Contact us today to schedule a free in-home consultation. If you prefer, you can shop at home. Browse through our website, make your choice, and simply give us a call at 519-658-9025 to place your order without ever having to leave the comfort of your own living room.
"Very happy with the Graham's & Son Interiors in terms of customer service, quality and price as well as workmanship. Can't ask for a better deal. We have already referred your company to three others."
– Jim & Joanne
Read more customer testimonials

Sources:
The best smart home devices for 2018
What you need to consider when designing your smart home
How to Make Your House a Smart Home
Get started with the smart home