Many people are choosing to invest in California shutters today, not only for their stunning appearance but also for their home's resale value. Even though California shutters don't add a lot to the sale price of your home, they can make it sell faster because of their great curb appeal. Because of their permanency, they can even be included in appraisals. But is wood or vinyl better for California Shutters? It really depends on you. If you are on a budget, vinyl may be the better option, but there are many other factors to consider. Read on to help you make your decision. If you require further advice, contact Graham's & Sons. We will come to your home for a free, in-home consultation and answer any questions that you may have.
| | |
| --- | --- |
| Vinyl California Shutters | Wooden California Shutters |

"Matt and his team did the shutters on my new home and a couple of other things including some flooring installation. Not only do the shutters and the flooring look amazing but the team was always professional and courteous and made the process simple and straightforward. Can't say enough about the workmanship from Graham's and sons. Definitely recommend them."
-Nicole Parada
Read More Testimonials
Is Wood Or Vinyl Better For California Shutters?
The following is a quick overview of wood and vinyl California shutters to help you compare the two materials. Read on further for a more in-depth analysis of the two types.

Durability
Wood
Is stronger than vinyl
Won't bow in the center on larger windows
Look for brands made from superior hardwoods
Wood is stronger than vinyl, therefore it is better suited to larger windows as it won't bow in the middle. According to homeadvisor.com, vinyl shutters larger than 29 inches can sag and will need divider rails or other supports to keep them straight. This can ruin the traditional look of a California shutter.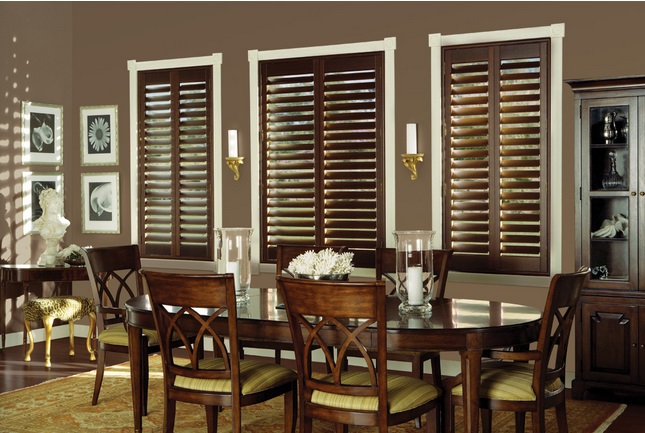 Different types of wood have differing degrees of strength. Tilia™ Wood Shutters by Maxxmar are constructed of select, high-grade North American hardwood that has been kiln dried for the highest levels of strength and durability. North American hardwood is a straight-grained wood, which means that it will allow stains and paints to absorb into the wood to a better degree, giving it further protection and a richer look. Maxxmar's Cashmere shutters are made from a superior hardwood, which is firmer than most hardwoods. Because of its reduced moisture content, it is extremely durable.
All of Maxxmar's wooden shutters come with Enduralink™ which are connectors that are used to attach the louvres to the tilt bar. We do not need to use staples. The Enduralink™ connectors give added strength to the louvres so that they can close tightly in either direction. This greatly reduces the possibility of breakage.
Vinyl
Won't crack, peel, fade, or deteriorate
Never needs sanding, staining, or painting
Look for brands reinforced at major stress points for extra strength
Vinyl interior shutters will not crack, peel, fade, or deteriorate like wood. If you purchase higher quality vinyl shutters they should also be scratch and dent resistant. Unlike wood, vinyl never needs sanding, staining, or painting. Many top-of-the-line vinyl shutters, such as those with the DuraLux™ finish from Hunter Douglas, look almost identical to a finely painted wooden shutter. Hunter Douglas vinyl shutters are specially designed to make them exceptionally strong. They are reinforced at major stress points with interior aluminum bracing and resin blocks for extra strength and stability.
Maintenance And Cleaning
California shutters are relatively low maintenance. The following video shows you the technique for easily cleaning shutters. The technique is similar for wood and vinyl. The big difference is in the cleaning agents. Read below to discover the differences.
Wood
To clean your wooden shutters, first dust them with a microfiber cloth or feather duster. You can then clean any dirt on them using a microfiber cloth and any wood friendly, ammonia-free product to keep the finish looking gorgeous. According to Thirty Handmade Days, you can place a small amount of wood friendly cleaner on a soft toothbrush to clean out any dirt that may accumulate in the corners. Wood and water do not mix, so it is important not to get your wooden shutters wet or they may warp.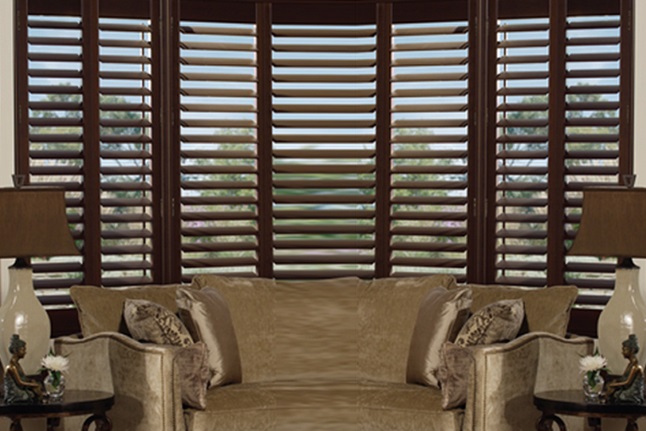 Vinyl
Vinyl interior shutters will not crack, peel, fade, or deteriorate like wood and they require minimal care. Cleaning vinyl shutters is very easy. There is no need to purchase expensive special cleaning agents. Dust them first with a feather duster or microfiber cloth. If you need to remove any dirt from them you can use just a damp microfiber cloth or for harder stains use mild soap and water.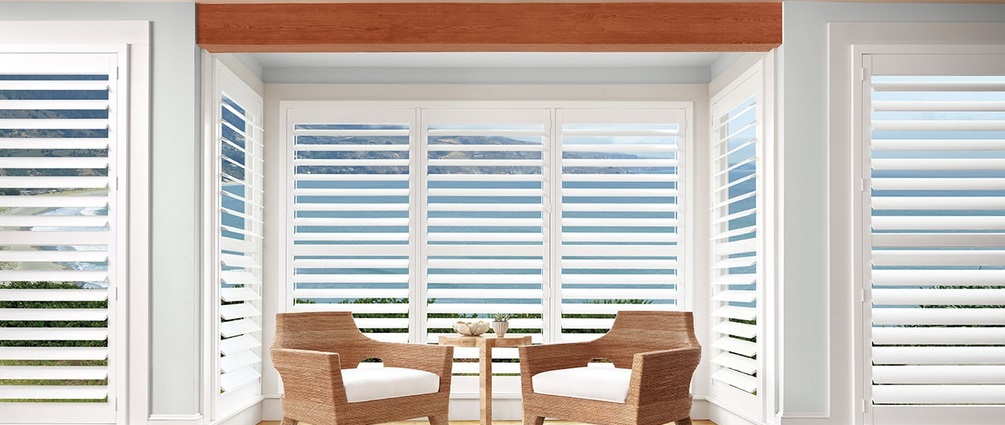 Price
The price for California shutters can vary greatly depending on
size,
material used
whether or not they are custom made
the cost of installation
Wood
Wooden shutters are generally more expensive than vinyl. Quality custom-made wood shutters can cost in the range of $200 to $350 per window, according to realtor.com.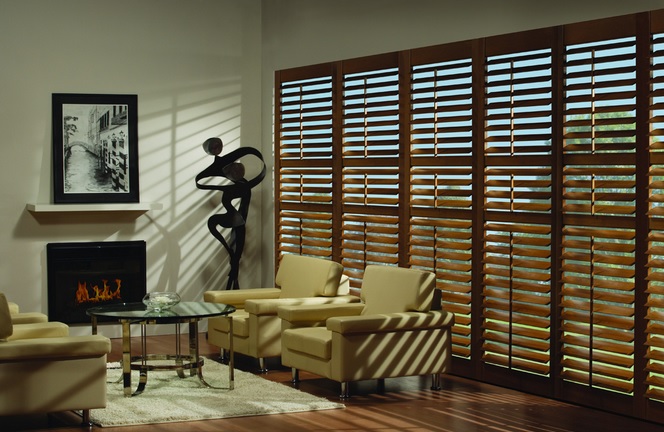 Vinyl
Vinyl shutters are the least expensive option. They can cost anywhere from $80 to $200 per window, according to realtor.com.
A selection of Wooden California Shutters
A Selection of Vinyl California Shutters
Shutter Installation
If you are considering installing your own shutters, you can watch the following video to find out what is involved. If you would prefer to have a professional install your shutters contact us.
Is Wood Or Vinyl Better For California Shutters?
If you are on a budget, then vinyl may be your best choice. However, when investing in window treatments, you should consider the total cost of ownership. If you purchase lower quality just to save money, you may actually end up spending more money over time. Choosing higher quality will probably save you in the long run.
If budget isn't a concern, then go with the type of shutter that best suits your decor and tastes. If you are looking for a richer, more classic feel, then wood is probably the better choice. If you want shutters for a room where there is a higher moisture content, then vinyl may be the better choice.
If you would like some advice and help in choosing your shutters, contact the interior design specialists at Graham's & Son. Graham's & Son has been in business for more than 40 years and we can answer any questions and concerns that you may have. And right now is the perfect time to purchase. Buy any two shutters, blinds or shades and receive a third absolutely free!