When working on a kitchen remodel or renovation, creating a budget that works for you can feel like one of the most overwhelming parts. However, you can get the kitchen of your dreams on a smaller budget without sacrificing style. We'll take a look at some popular 'high' and 'low' options, such as laminate floors vs hardwood floors, marble countertops vs laminate countertops, and budget-friendly fixtures vs high-end options. To learn more about kitchen remodelling, contact Graham's today!
High Or Low - Kitchen Floors
The floors you choose for your kitchen act as a style guide for the rest of the room. Both tile and wood floors are commonly found in kitchens – wood is especially common in homes where the kitchen and dining room are combined. Some homeowners are discouraged by the price of hardwood floors – but laminate has come a long way, and may be the perfect alternative for you! 

Real hardwood: $10 per square foot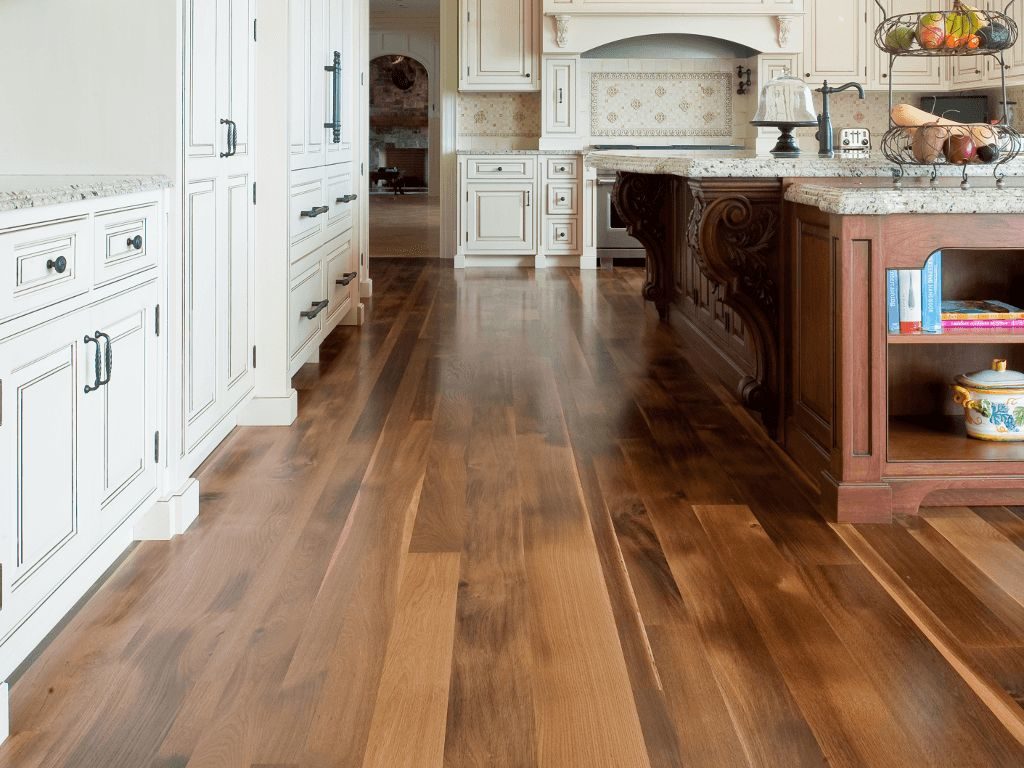 Wood Laminate: $4 per square foot
Real hardwood costs about $10 per square foot on average. With real wood, prices widely vary depending on the type of wood. For example, lower-quality wood such as pine can cost as little as $3-$6 per square foot, while some of the most expensive, highest quality woods such as mahogany can cost up to $14 per square foot. With laminate, costs vary less. You can usually find laminate floors somewhere between $2 – $8 per square foot.
As you can see from the pictures above, hardwood and laminate can be hard to tell apart! If you love the idea of wood floors in your kitchen, but just don't have it in your budget, consider laminate. Laminate is also a great choice for the kitchen because it is resistant to stains, scratches, and dents – which is perfect for high-traffic areas of your home, like the kitchen!  

Hard Tile (porcelain/ceramic): $5-$15 per square foot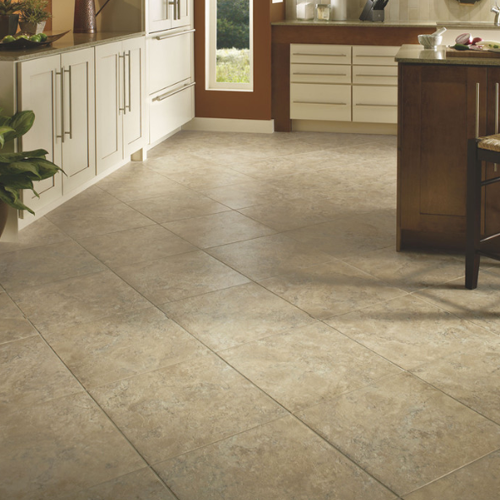 Vinyl Flooring: $1 per square foot
If you thought wood floors varied in price, meet hard tiles! Porcelain and ceramic tiles are the most popular choices for hard tiles in the kitchen. However, they can cost anywhere between $0.50 per square foot to $35 per square foot (with porcelain being the more expensive option). Vinyl flooring has a very similar look to tile, but it is softer, warmer, and significantly easier to install. 
High Or Low - Countertops
Countertops are one of the first things that homeowners choose to update during a kitchen remodel. Brand new, up-to-date countertops can completely modernize your kitchen and help you add your unique style to the space. Searching for countertops often feels overwhelming. Granite, marble, and solid surface – all popular choices – can be beyond some budgets, but it's good to keep in mind that there are other options. 
It's also a good idea to take a look at the different price variation in kitchen sinks and faucets – as there are many 'high' and 'low' options for those as well! Take a look at the comparison below to see the beautiful counter you can get at a lower price!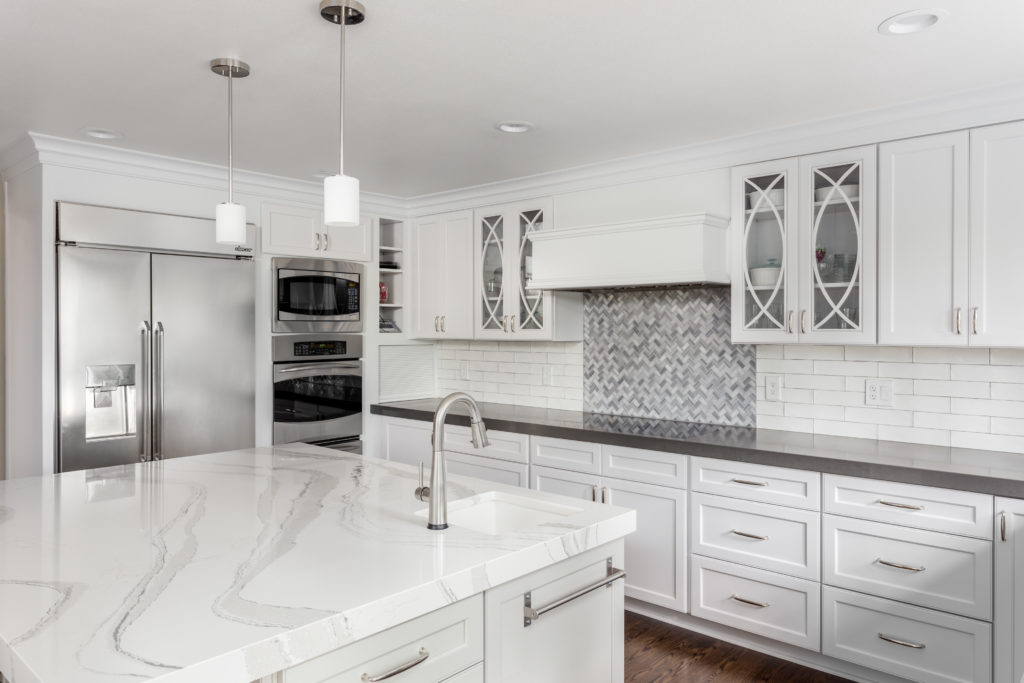 Marble Countertops Average: $3000.00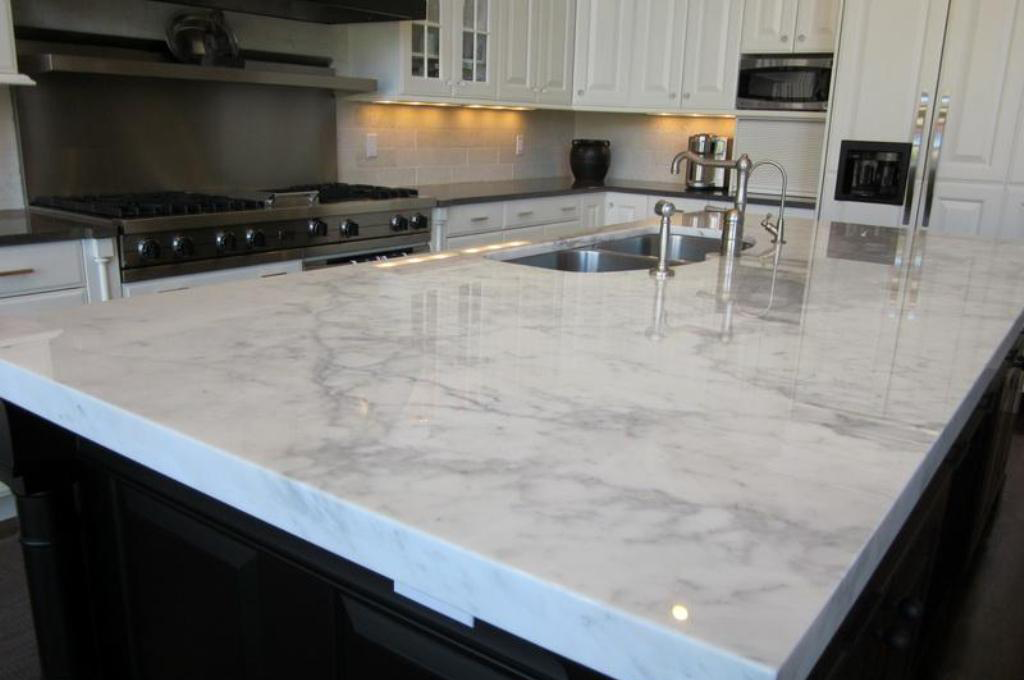 Laminate Countertops Average: $1180.00
Marble countertops and similar options such as quartz and solid surface will generally cost a few thousand dollars on the lower end, and $10,000+ on the highest end. For a similar look and feel, you can choose laminate countertops, which average about $1180.00 in total for both installation and materials. Some homeowners can completely replace countertops with laminate for less than $1000.00. 
Laminate had a bad reputation in the past, but as quality has improved and homeowners see the low-maintenance, low-cost, and great looks of laminate, it is making a big comeback! If you want to learn more about the advantages of laminate countertops, don't hesitate to contact the renovations experts at Graham's & Son today!
High Or Low - Fixtures & Furniture
Floors and countertops are two of the most common and important parts of most kitchen remodels. However, fixtures and decor are part of the process as well! Many people choose to replace their light fixtures, add new wall decor, and even add more storage. See below for some great examples of high and low fixtures and furnishings from the stores you love!
Remember, you are the one who knows your budget best. For example, if you have a limited budget but you absolutely can't live without marble countertops, then choose marble, but consider spending less on fixtures. Or, if you are happy to go with lower priced options for your flooring and counters, then you may want to spend that extra money and go high for fixtures! It's all up to you – whether you choose all low, all high, or a mix of both!
If You're Looking For Unique Lighting...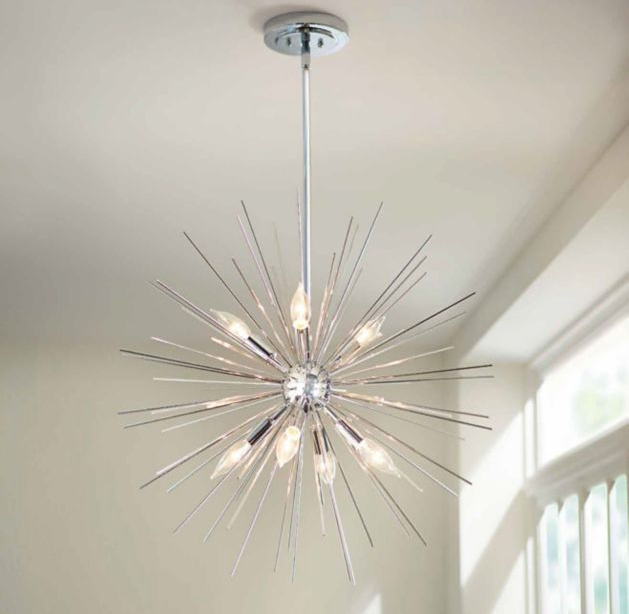 Decorative Lighting: $199.00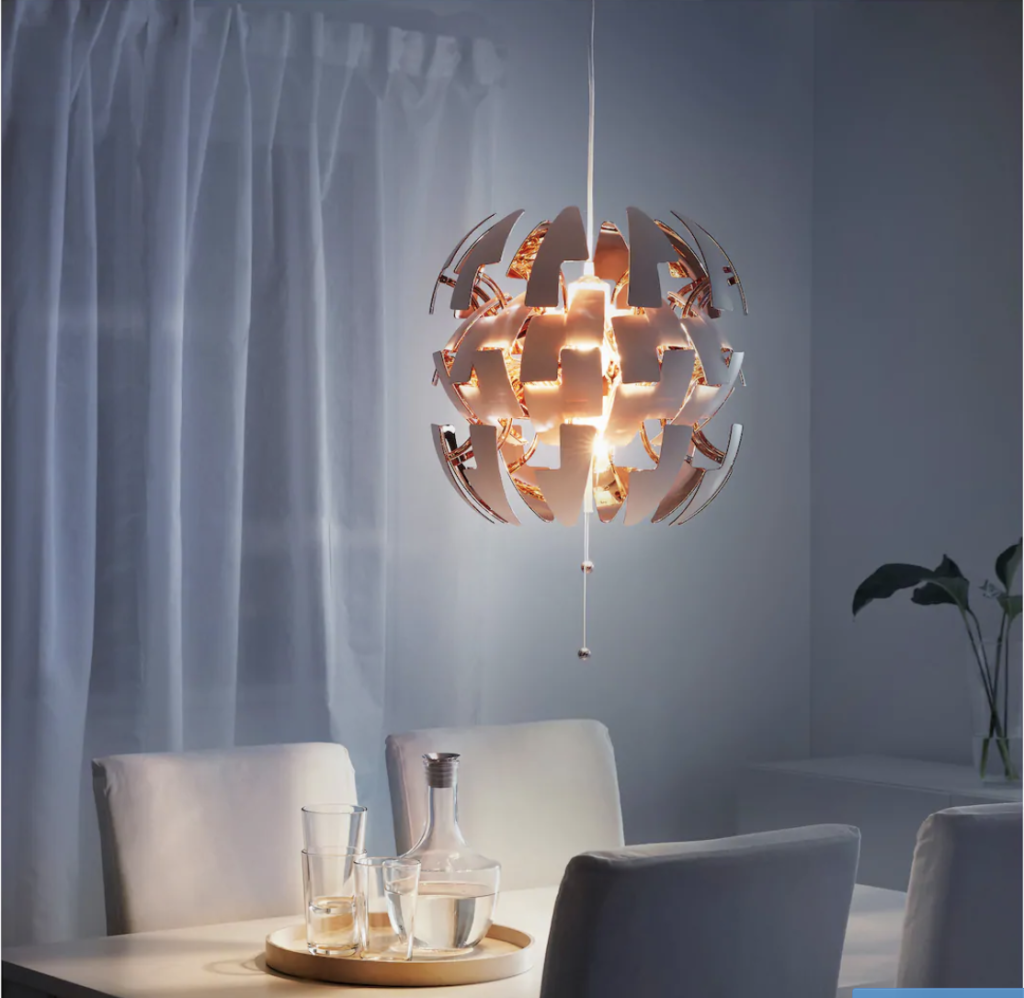 Decorative Lighting: $79.99
If You're Looking For A Baker's Rack...
If You're Looking For Fun Decor...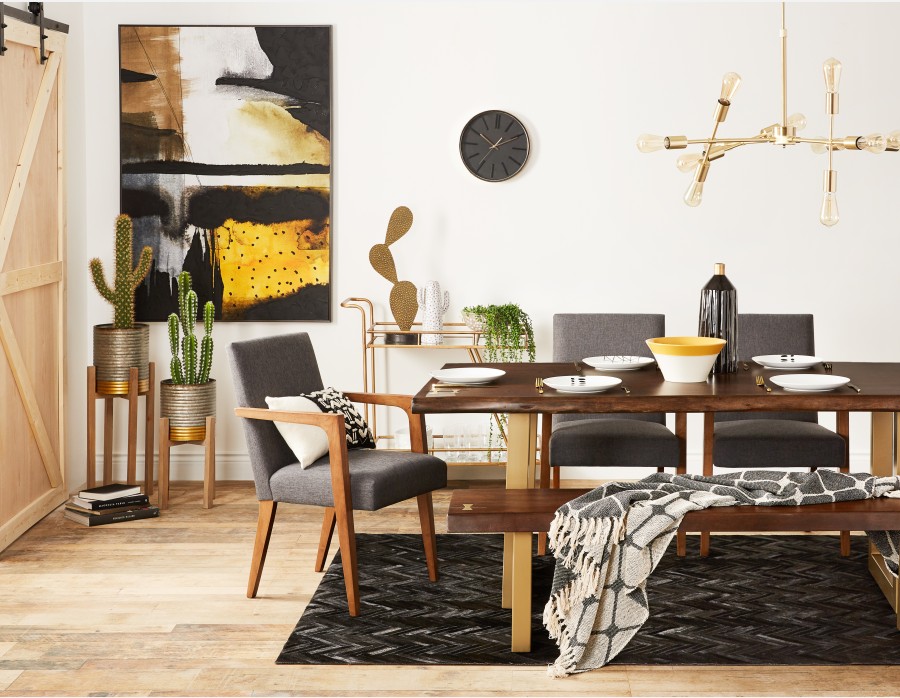 Decorative Cacti (Set of 3): $19.99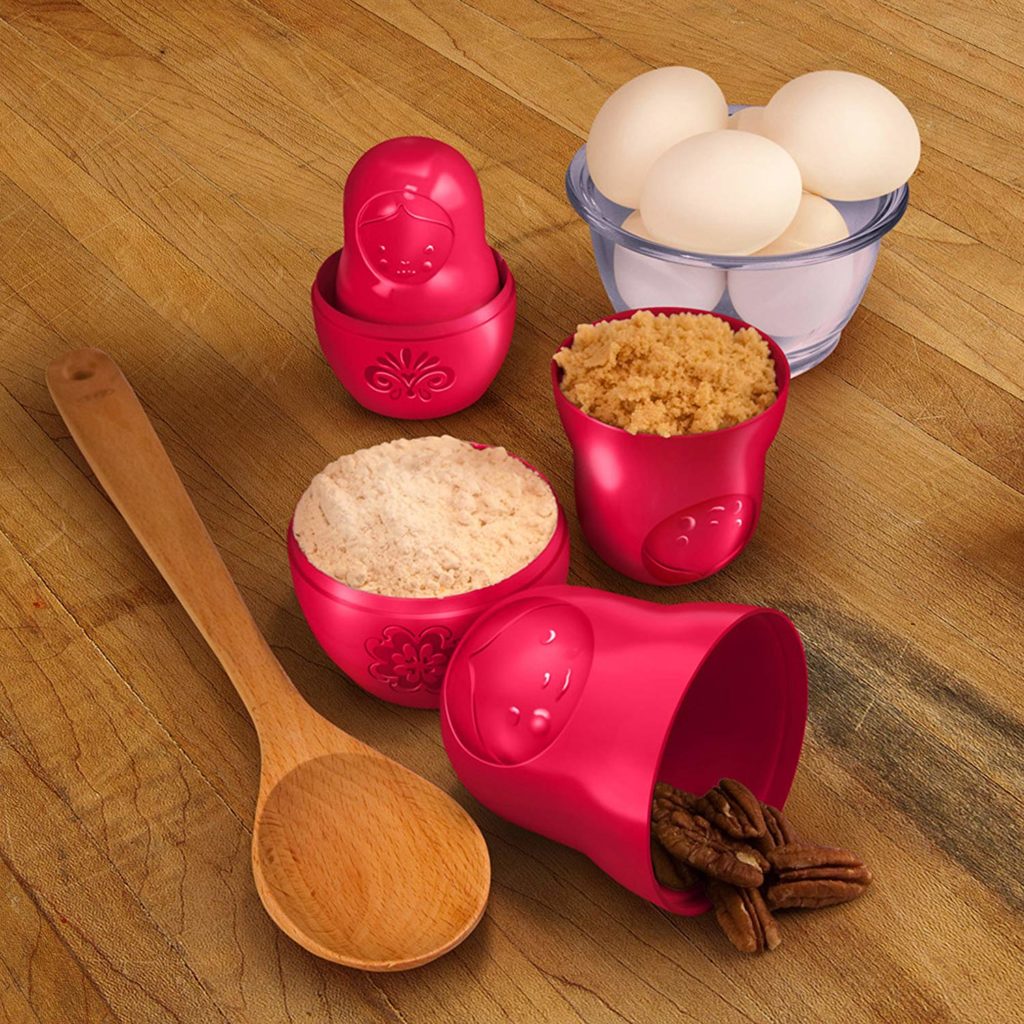 Cute Doll Measuring Cups: $18.76

Fun, Multi-Coloured Measuring Cups: $6.95
Trust Graham's & Son To Help You Get The Kitchen Remodel Of Your Dreams!
At Graham's & Son, we offer a wide variety of home decorating and remodelling/renovating services. If you are ready to start your home renovation, you can rely on our 40+ years of experience helping homeowners get their dream home! 
We offer many services to aid with your remodel, including reupholstering and custom window treatments. Graham's & Son knows window coverings; we have been in the window treatment business for over 40 years! Our expertise and professionalism are second to none. 
In addition, right now we are offering an amazing deal on all our blinds, shutters, and shades – when you purchase any two, you will get a third absolutely free. We can help you find everything you need for your upcoming kitchen remodel.
"Great quality. Wonderful people to work with."
– Karen from Cambridge
Read more customer testimonials
WINDOW TREATMENT INSTALLER & INTERIOR DECORATOR – JOIN OUR TEAM!

Graham's & Son is looking for a full-time Window Treatment Installer and an Interior Decorator, and we would love for you to join our team! We operate out of Cambridge and are looking for someone who knows the Tri-Cities area well. Training will be provided – some experience required. If you think this may be the perfect job for you, see job requirements and overview by clicking here to learn more about the installer position, or here to learn more about the decorator position.
At Graham's and Son our customers have been so pleased with the high standard of our work that they selected us for the "Best Business Service – Interior Decorating: Platinum" and "Best Shopping – Kitchen Renovations: Gold" awards in the 2017 Cambridge Times Readers' Choice Competition. Book a free in-home consultation today and find out for yourself why Graham's is the best in the interior design business. 
Contact us today to schedule. If you prefer, you can shop at home. Browse through our website, make your choice, and simply give us a call at 519-658-9025 to place your order without ever having to leave the comfort of your own living room.