Sun Control Window Treatments
Sun Control Window Treatments
"These shades were one of the best things we did..."
"When I saw your recent email about outdoor shades, I couldn't help thinking about the outdoor shades Graham's did for us for our back covered porch a few years ago.
These shades were one of the best things we did to enhance our backyard and actually be able to take advantage of our western exposure and spend more time outdoors on warm summer days.
They have cooled our porch down (and the inside of the house) considerably. As well, you can see through them, they don't block the views – but from the other side, you have complete privacy."
– Mary Freitas
Eliminate 50% of the Heat that Comes into Your Home
When you select the right window treatments, you can block up to 50% of the heat generated by the sun in the summer and reduce your energy loss through your windows in the winter. 
Buy Any 2 Window Treatments & Get 1 FREE
Now is the perfect time to invest in energy saving, sun control window treatments. When you buy any two shades, blinds, or shutters, you will receive a third one absolutely free.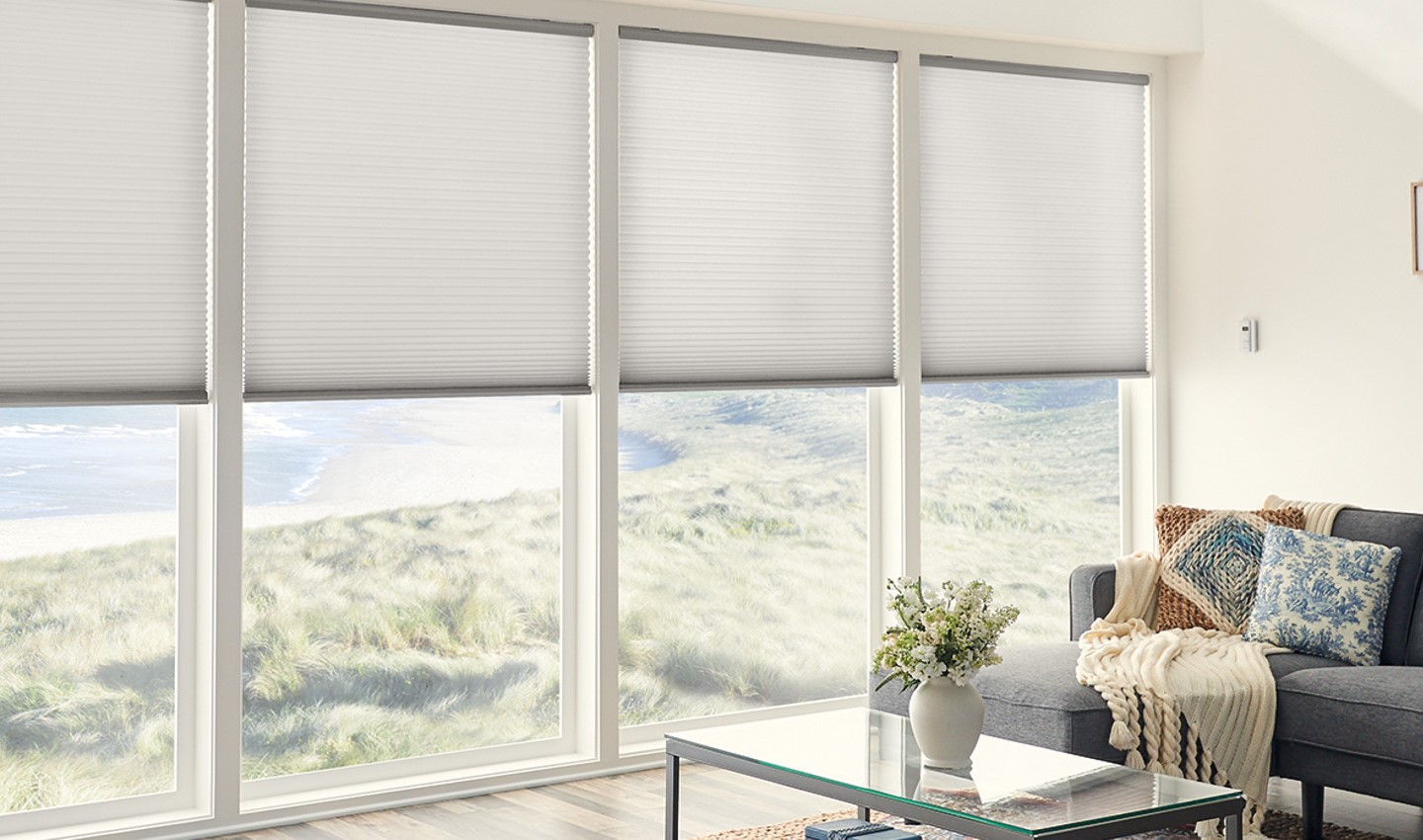 Protect Your Home from Damaging UV Rays
UV rays can damage your hardwood floors, chairs, carpet, paint, artwork, and furniture.
Solar shades, such as Graber Lightweaves excel in filtering light, protecting against UV rays and reducing the sun's heat.
Plus, solar shades can be easily motorized and are available in a wide range of colors.
Benefits of Sun Control Window Treatments
Getting sun control window treatments will not only save you money on your heating and AC costs, but they will also help your furnishings last longer.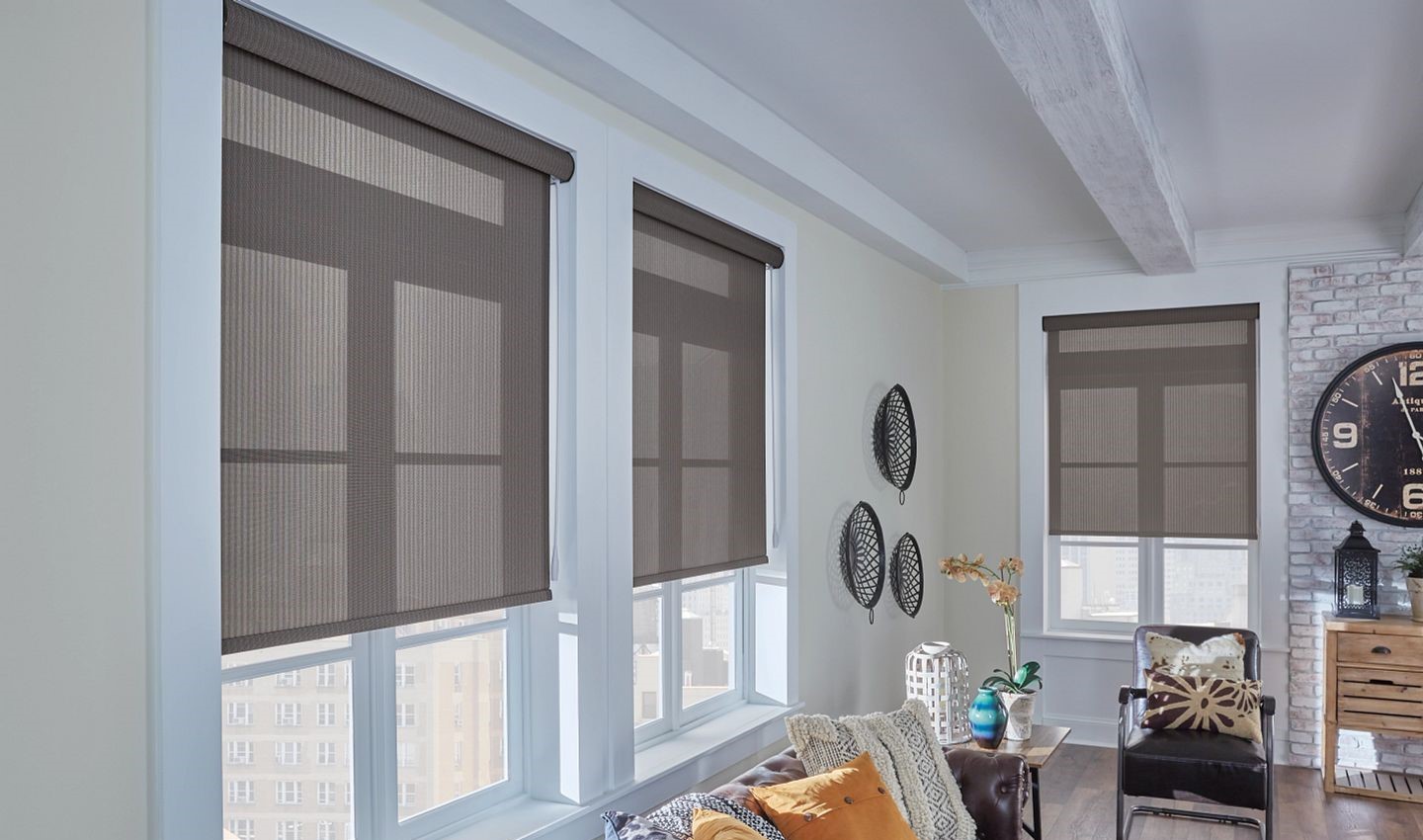 For a limited time we are also offering free measurements.
Interior and Exterior Solar Shades – Even More Sun Protection
For even more sun protection choose both interior and exterior solar shades. Watch the videos to learn more.
Graham's & Son: Locally-Owned, Family Business Serving the Region for 48 Years
We are a family-owned and operated business that has been serving the region for more than 48 years!
Not only can you feel good about shopping locally , but you can take advantage of our great knowledge and expertise with blinds, shutters, drapes, window coverings, awnings, re-upholstery, renovations, and all flooring products.
We are your local go-to people for window treatments and interior design.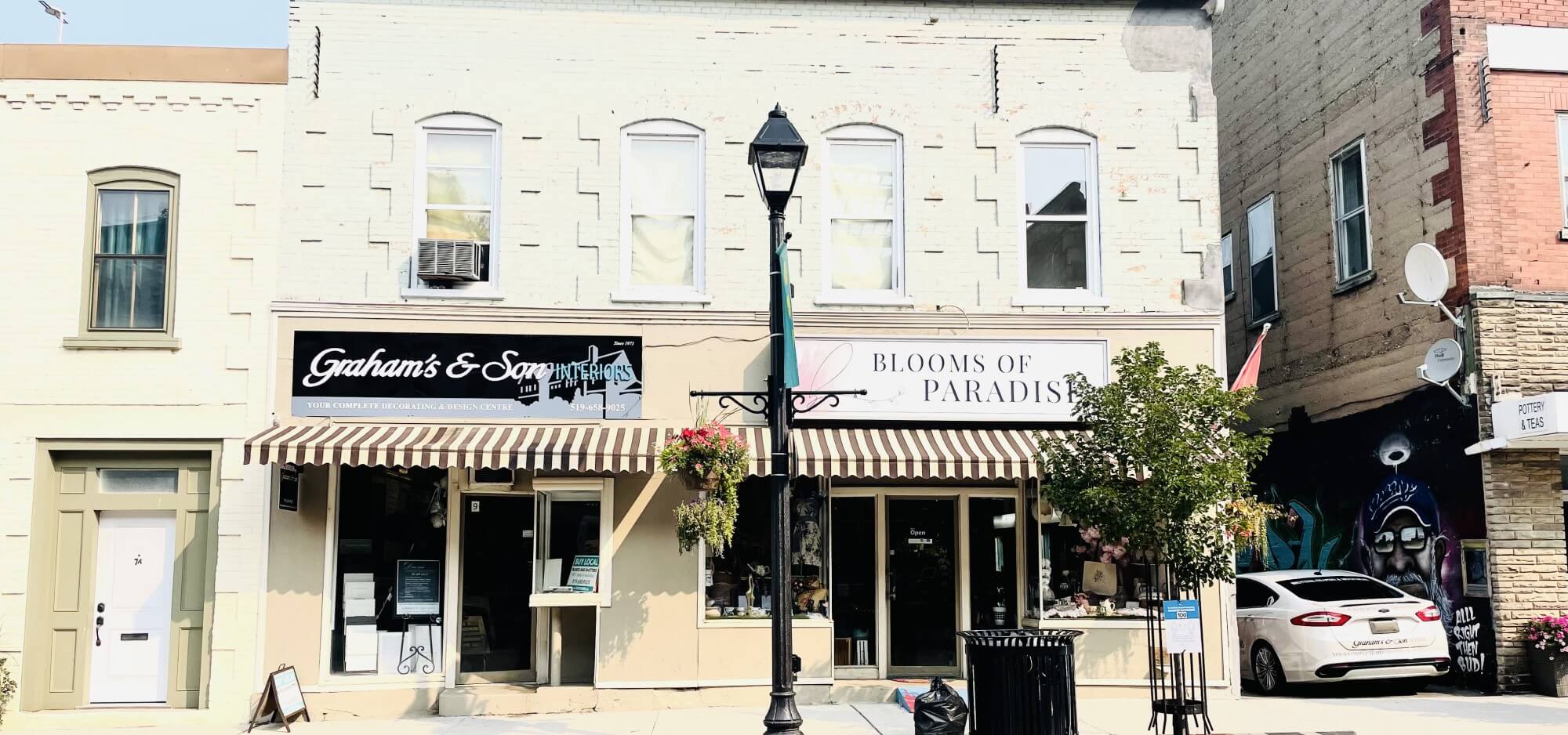 Graham's & Son Interiors
We Service:
Cambridge, Kitchener, Waterloo, Guelph and surrounding areas
What Our Customers Are Saying…
"We needed something (shutters) custom and unusual for our window, we called a few places with no luck, found Graham's and Son Interiors. They worked with us and we got exactly what we hoped for. Great customer service. We would definitely go back and recommend to our friends and family."
"Graham's Interiors & Son is our go to! We have our home in Hespeler done with stunning shutters and now our cottage in Sauble Beach. We are so impressed that they go over and beyond to get the job done right. We are thrilled with the outcome and highly recommend..."