What would be the best flooring for a home with pets? If you are a pet owner, you've probably asked yourself that very question. Pets are wonderful but they can really be hard on your flooring; they may cause more damage to your flooring than any other thing in your home. So what is the solution? Get rid of all your pets? No. Choosing the best type of pet-friendly flooring is a much better option. In this post, we'll take a look at the various types of flooring on the market and help you choose which type is the best for your particular situation. The professionals at Graham's & Son are pet lovers, and they know flooring. They can advise you on the most appropriate options to keep your furry friends and yourself happy. Book a free, in-home consultation today and let us come to you. We will get to know you and your situation, and help advise you on the best flooring choice possible for you.

Just bought a home that needed a new kitchen. The installers were amazing and the Price, Quality, & Workmanship the BEST! – Natalie Dawson

The Best Flooring For A Home With Pets
Whether you are building a new home, remodeling a current home or replacing damaged flooring, if you own pets, then it is a good idea to do your research first to find out what type of flooring is the best for their safety and for the extra wear and tear that comes from having pets. Flooring is expensive, so you want to install something that is going to last and continue to look beautiful for years to come.
Most damage done to flooring comes from pets that are allowed to wander around your home. The most common culprits are dogs and cats. They can do a lot of damage to your flooring, including:
surface scratches in hardwood flooring from their claws
stains and strong odours from their urine
water marks and warping from spilled water bowls
water stains from wet/dirty paws (especially in the wet seasonal weather of the KW area)
tears and pulls in carpeting from their claws
Which Flooring Is The Most Pet Friendly?
The following are 5 different flooring options that we consider to be the most pet friendly. They include tile, vinyl, laminate, bamboo, and cork. Of all the flooring options, carpeting is probably the least pet friendly because it is easily damaged by animals. It easily stains, is difficult to remove odours from, and its loops get caught and torn by cat and dog claws.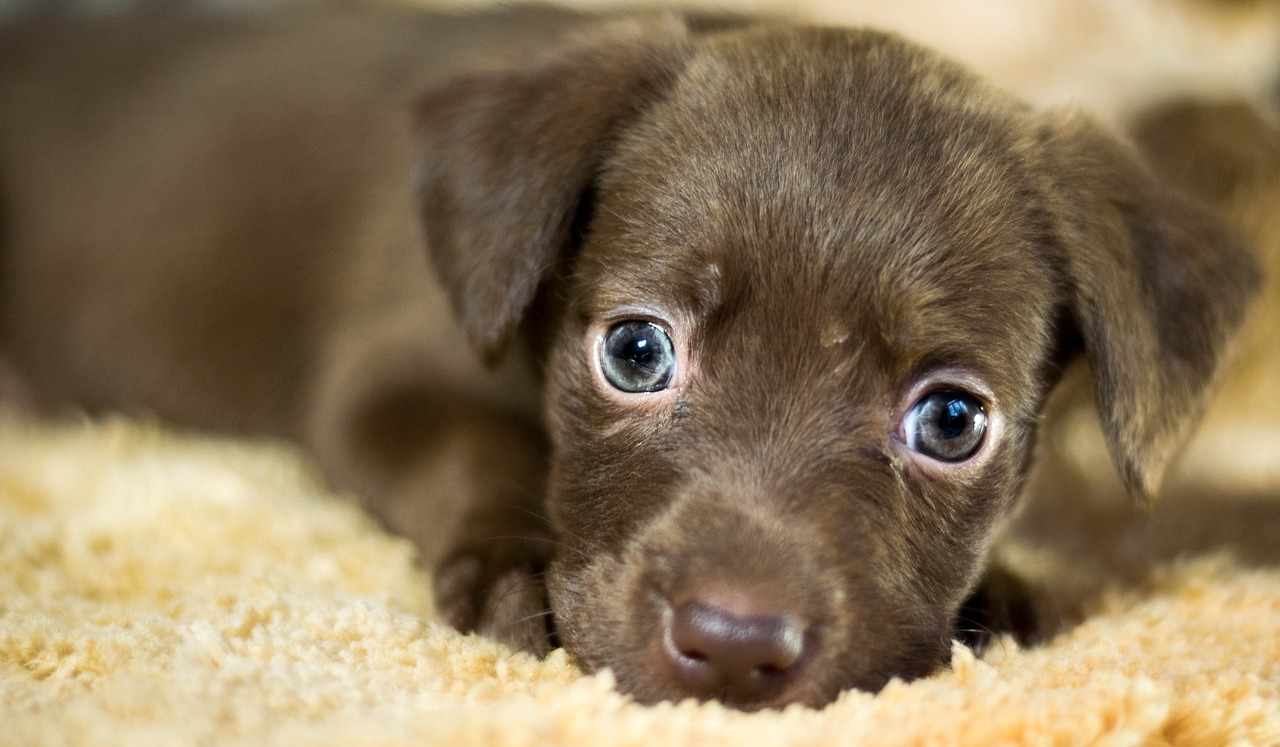 Tile
Tile is a great option for pet owners in that it is water resistant, easy to clean, and doesn't scratch easily. It is, however, not the most comfortable surface for your dog or cat to lie on, so make sure you have a comfy bed for them. To find out more about the great advantages of tile, click here.
Vinyl
Vinyl is another good choice for pets because it is scratch and stain resistant, low in allergens, easy to clean, and very quiet when your large dog walks across it. Today there are many high end luxury options in vinyl flooring that are actually quite beautiful, not like the vinyl that our mothers had in their kitchens years ago.
Laminate
If you want the look of hardwood, but you are worried about the damage your pet may do to it, laminate may be a good alternative. Its wear layer is scratch resistant and will resist the lighter scratches caused by an animal's claws. If you choose a textured laminate, it will be less slippy and therefore easier for your pet to walk on.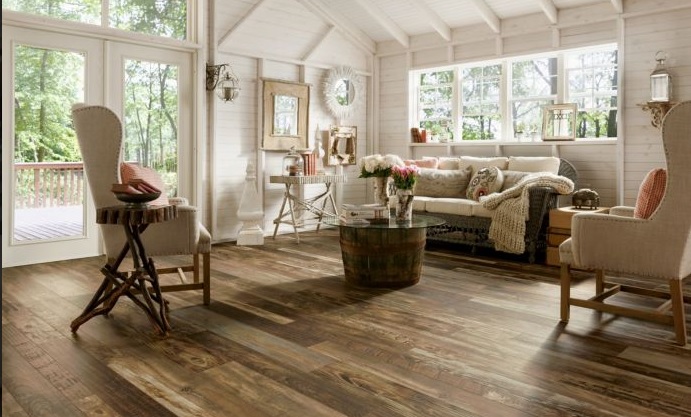 Bamboo
Bamboo is a grass, but it is often classified as a wood flooring. It is twice as hard as oak, according to BobVila.com, which makes it an excellent choice for pets. The harder the wood the less likely it is to scratch or to get damaged. It is also stain resistant.
Cork
Cork is antimicrobial, which means its surface inhibits the growth of bacteria and mold, according to livingdirect.com. It is also scratch resistant and it absorbs sound which is great if you have a large dog or very noisy cats. The one negative is that it may stain.
Summary Infographic: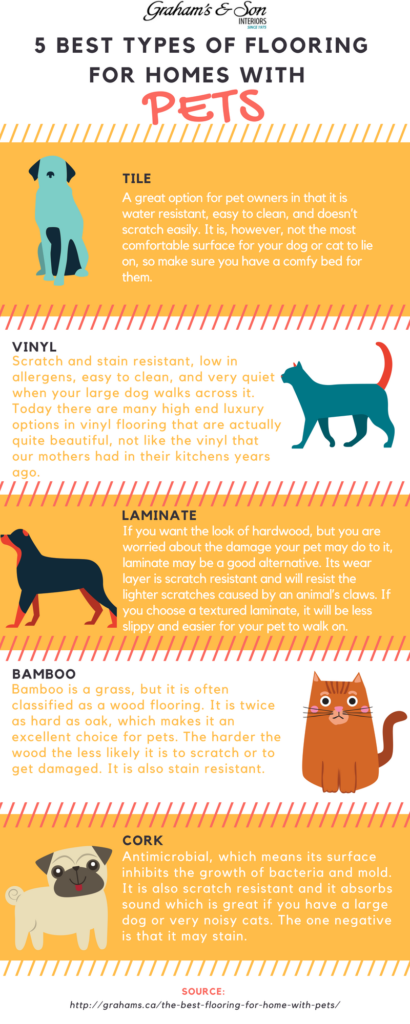 What About Hardwood Floors?
Hardwood floors are incredibly popular and for a very good reason – they are classically gorgeous. Unfortunately, however, having hardwood flooring may not be the best choice if you have pets. Your dog's, and to a lesser degree cat's, nails can scratch your hardwood flooring. Your pet's urine can also permanently stain your hardwood, and if left too long the odour can seep deep into the wood and be very difficult if not impossible to remove. In addition, dogs and cats sometimes find hardwood very slippery and difficult to walk on. But does that mean you cannot have hardwood if you have pets? If you would like to have both, here are some tips you can try.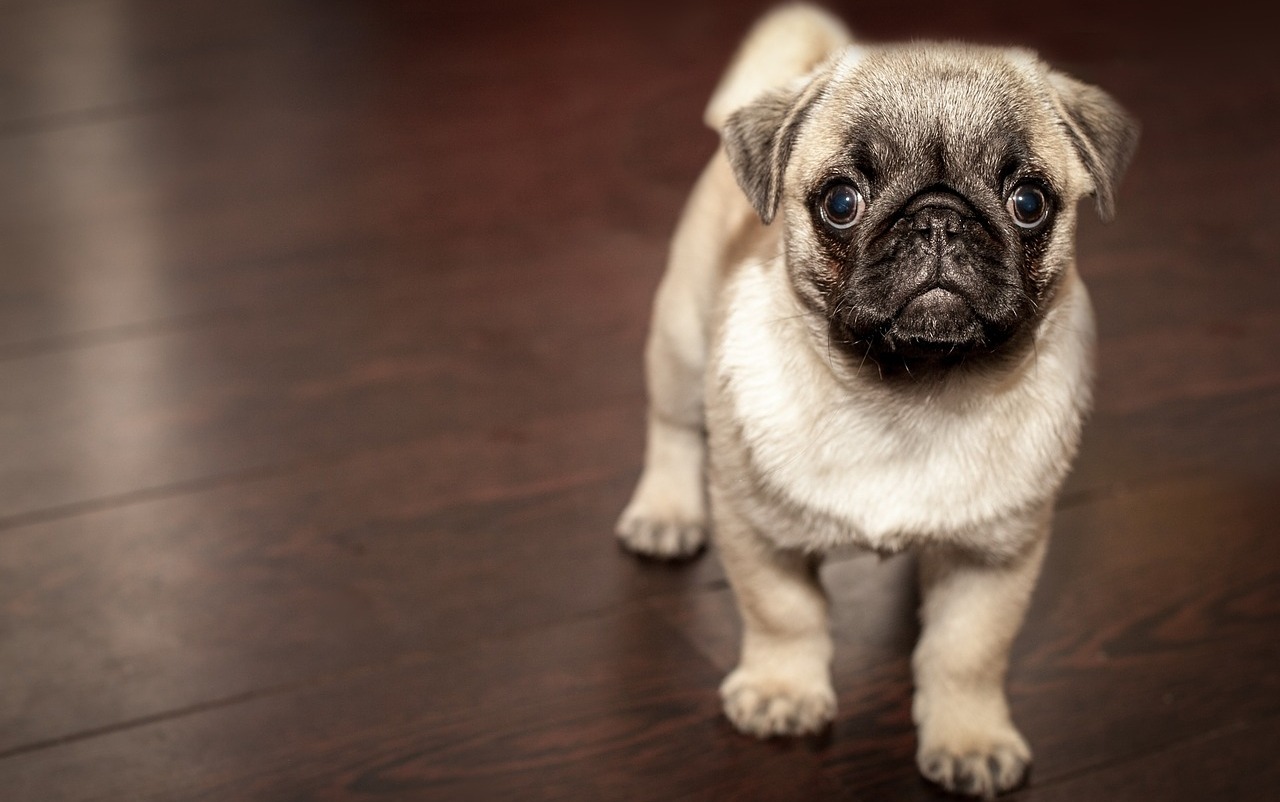 Tips for having hardwood flooring and pets
Keep your dog's and cat's nails trimmed. They shouldn't click when they walk. A cat keeps its nails in while walking, however, if it is playing, the claws may come out and damage your floors.
The following video shows how you can repair light scratches in your hardwood floors from your pets.
Have your floors sealed. According to ThisOldHouse.com, sealing will protect your hardwood from pet urine to some degree, however, if it is left to sit too long then it may seep down too deep into the wood to remove it.
Clean up accidents as soon as they happen. The sooner you can clean and dry pet urine the better chance you have of preventing stains or odours.
This video will show you how to properly clean urine form hardwood flooring.
Trim the fur between your dog's paw pads. This will make it easier to walk as it will be less slippery to walk on.
Purchase the hardest wood possible. Harder woods such as Brazillian walnut, oak, or hard maple are more resistant to your pet's claws, according to ThisOldHouse.com.
Choose a matte finish with perhaps some texture such as hand scraping, wire brushing, or distressing to help hide any scratches that may occur. Scratches tend to be more pronounced on shiny surfaces.
Avoid darker stains. Scratches, hair, and dander show up less on light to medium stained hardwood floors.
Place area rugs in high traffic areas. Area rugs not only look great, but they also offer extra protection in those areas where your pet usually spend more of its time.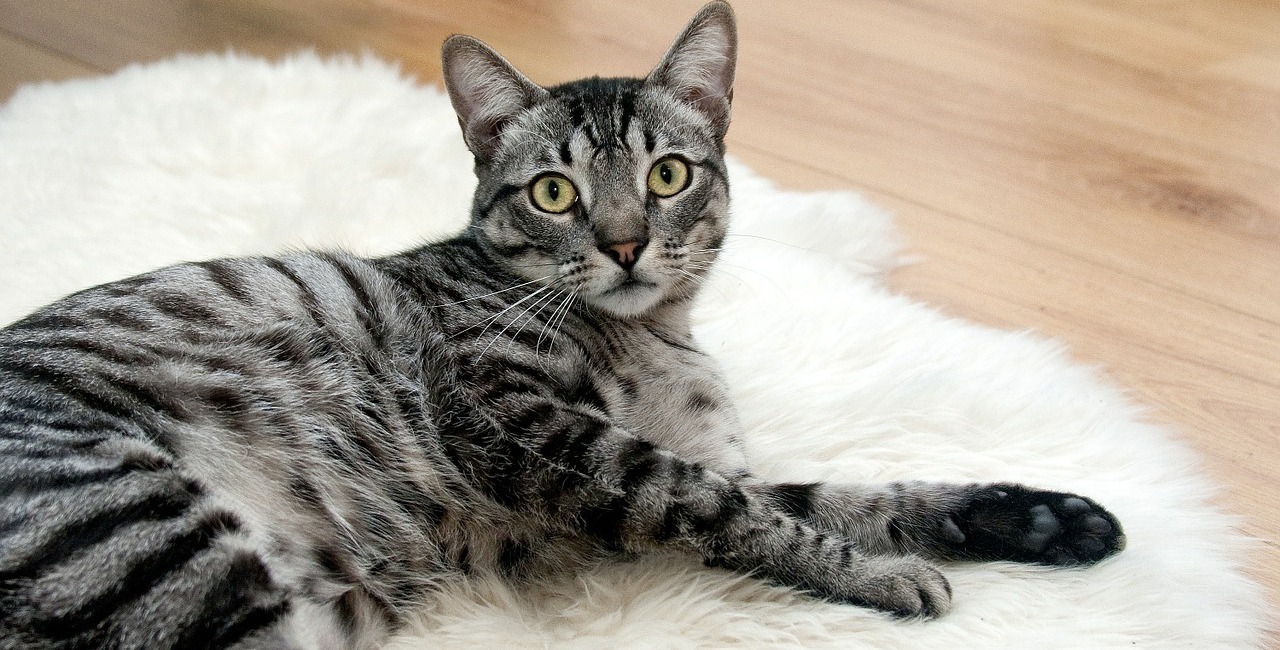 Flooring is a big investment. Cutting corners to save money in the initial install may not save you in the long run if you have to replace it shortly after. That is why it is worth investing in the type of flooring that will make the most sense for you and your pets and will last a long time. If you would like further advice on what type of flooring would suit your needs and tastes the best, contact the flooring experts at Graham's & Son. We know flooring and we can help you choose the perfect option to beautifully enhance your home and lifestyle. We come right to your home for a free consultation. Book yours today.