Tired of opening up expensive energy bills during the warm summer months? In Ontario, temperatures often reach 30 degrees or higher – meaning your air conditioner will run a lot unless you take a few steps to stop that from happening. Five ways you can save on air conditioning costs include: 
Investing in high-quality window treatments 
Keeping your windows closed
Using fans when possible 
Weatherstripping your windows
Avoiding oven use  
You can learn more about these tips in detail below, or contact us at Graham's & Son today to learn how high-quality window treatments can cut down on your energy bills – in both the hot summers and cold winters! 
1. Invest In High-Quality Window Treatments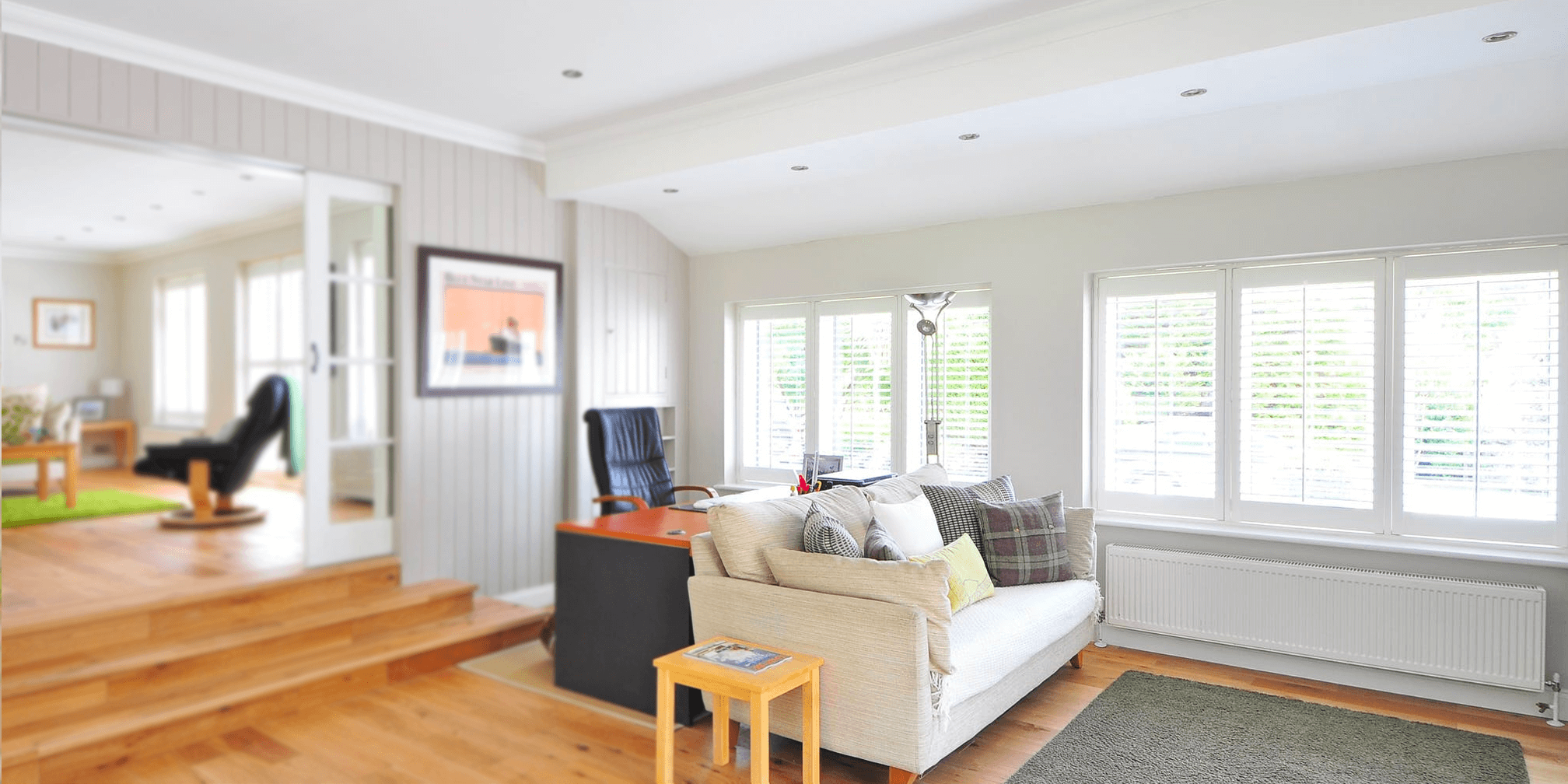 High-quality window treatments can help insulate your home
If you've ever sat by a large window during the summer, you know how quickly you'll start to feel the sun on your back! Even so, it may still come as a surprise to you that approximately 76% of the sunlight that hits your windows is converted into heat. Your windows can bring in a lot of heat into your home. 
This can be a good thing during the winter – but can be a big problem in the summer! More heat entering your home means the hotter your house will be, and the more you'll  hear the hum of your air conditioner. The hottest time of the day is usually right in the early-mid afternoon. Unfortunately, that is also when electricity costs the most in Ontario (from 11 am – 5 pm)! See the 'peak hours' chart below to learn a bit more about electricity costs. 
Fortunately, there is something you can do to help stop sunlight from entering your home and heating it up! High quality window treatments actually help to insulate your windows and keep the sunlight out during those peak hours.  There is even a way of measuring this, with something called "R-Value."
All window treatments (and other insulating materials) have an "R-Value" associated with them. R-Value is "the capacity of an insulating material to resist heat flow. The higher the R-value, the greater the insulating power." 
Windows alone have a low R-Value, meaning they are not very good at insulating your home on their own. The average window has an R-Value of 0.9. Although all window treatments will help reduce your energy bills, some are more efficient than others due to their higher R-Value. For example, shutters and cellular shades are known for their very high R-Value. 
Properly installed shutters can have an R-Value of up to 4.0, which means you will essentially be tripling your window's insulating abilities by installing shutters! 
it is important to keep in mind that many things can affect your window treatment's R-Value and its ability to insulate – things like material, quality, installation, and the size and style of your window will all have an impact. If you aren't sure which window treatments are best for your home, contact a window treatment professional to learn more! 
If you are looking for other ways to cool your home without air conditioning, check out these 15 great tips from Huff Post!
2. Keep Your Windows Closed
You may be tempted to open your windows, but keep them closed while the AC runs!
As Cnet.com puts it, "Quit cooling the neighbourhood!"  If you are running your air conditioner, don't forget to close your windows. In Ontario, there are many places that get much cooler during the night – so it makes sense to turn off your AC and open your windows to let in that cool breeze. However, don't forget to close your windows as soon as you decide to turn your AC back on!
Although it may seem like it would help to circulate air or that you may benefit from a slightly cool breeze, leaving your windows open while you run your air conditioner doesn't help your AC run. Instead, it just lets the cold air out. In many places, heat isn't the only problem with the summer – humidity is too. Keeping your windows open lets more moisture in, making it harder for your AC to cool your house. 
Don't just take it from us, this is advice straight from the AC professionals! Air Conditioning Southeast states: 
"Leaving doors and windows open is a great way to reduce operating efficiency and undermine your HVAC system's ability to
bring your home to a comfortable temperature. Whether you're letting hot air into your home during the day or bringing in cool
air at night, your air conditioner has to fight even harder to pull the humidity out of the air and cool you down. When the
air conditioning is on, keep all windows and doors closed."
Of course, there is nothing wrong with wanting to take advantage of a fresh, cool summer day or evening. Strategically choosing when to use or not use your AC can help you save on your bills. However, if you do choose to leave your windows open, ensure it is not a humid day, and shut off your AC first!
3. Use Fans When Possible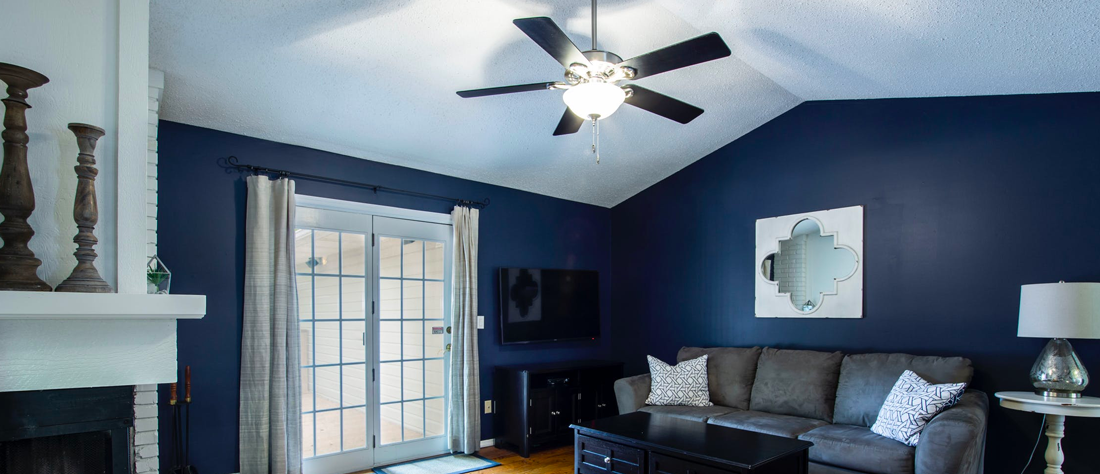 A ceiling fan can be an attractive and functional fixture in any room!
To help save on air conditioning costs, don't underestimate the power of a good fan! Since you want to avoid running your AC during peak hours as much as possible, a ceiling fan can help circulate air in the room, making you feel cooler while using up tiny amounts of electricity. 
Not sure how much a ceiling fan can actually help? Well, according to Toronto Hydro, by installing a fan, you can raise your AC by about 5 degrees and still feel cool. That can help you save another $20 per month!
You can even have a bit of decor fun with ceiling fans. There are many recent models that look attractive, so they aren't just a practical option but also an aesthetically pleasing one! Like many other household items, you can even invest in smart fans now – so you can control it remotely and start to cool down a room before you even get home from work! 
4. Weatherstrip Your Windows
A lot of cool air can escape through tiny gaps and cracks in your window that are not even visible and are hard to detect if you don't know what you're looking for! Fortunately, there are ways to figure out if your windows are 'leaking' – and there is a simple DIY solution to fix the problem! 
Cnet.com recommends doing a DIY miniaudit if you haven't had an audit with your energy provider. Simply turn on your AC, wait for it to run, and then go outside. Run your hand along the frame of each of your windows (and doors). Do you feel any cold air? If so, that means you have some gaps or cracks where cold air is escaping. Even small gaps can let out enough cold air to affect your bills at the end of the month! 
Weatherstripping is easy to do yourself and can be completed in just a few minutes per window. Properly weather stripping your windows can save you 5%-10% on your energy bills, which can amount to  $48-$139 saved on your bills in total!  Check out the quick video below that shows you how to prepare your windows for weatherstripping, and apply the materials.
Learn how to weatherstrip your windows to stop cold air from leaking out!
Keep in mind that there are different types of weatherstripping available out there, so the application method may depend on the brand and type you buy. Make sure you follow the instructions, or enlist a professional if you aren't confident doing it yourself. 
It may sound a bit silly, but avoiding using your oven on hot days can actually stop your AC from running more than it should! Not only can the heat from your oven fool your thermostat into thinking your home is hotter than it actual is, but the cool air from your AC can actually cause your oven to work harder too! 
Baking or cooking using your oven on hot summer days can cause your air conditioning to work harder, increase your energy bills, and simply make you feel less comfortable. Have you ever been in the kitchen, on a warm summer day, opened up the oven and immediately wished you had just gotten take-out instead? Using the oven in the summer can be downright uncomfortable!
Fortunately, there are still ways to eat healthy, home-cooked meals and avoid using your oven during the hottest days of the summer. You can try your hand at cooking cold meals that are perfect for the summer. These meals require little to no oven use, and are served cold, which will also help cool you down and hopefully stop you from wanting to lower the thermostat! Check out the video below by Clean & Delicious that gives great cool summer meal ideas!
You can still make great, healthy meals without using your oven
If you can't survive the whole summer on cold meals, the BBQ is a great alternative to your oven and you'll still get your fill of hot food! Plus, many BBQs are gas-powered or they use propane, which doesn't contribute to your electricity bills. Not sure what to cook on the BBQ aside from hotdogs and hamburgers? Here are some great healthy BBQ recipes! 
save on air conditioning costs with high-quality window treatments!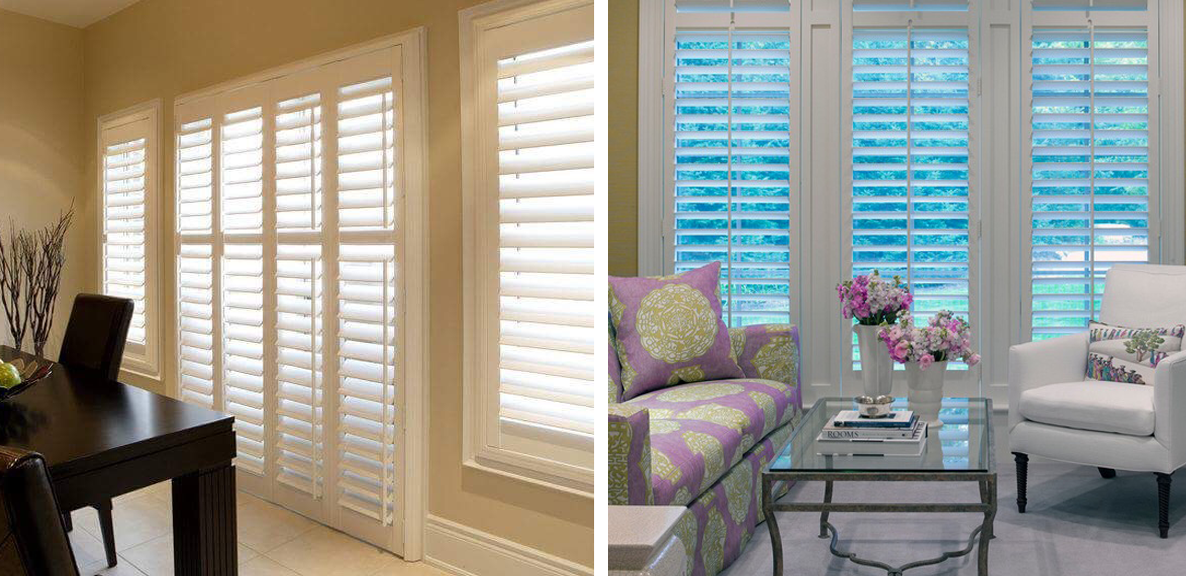 Are you ready to create a more energy efficient home? Window treatments are one of the #1 ways to reduce your energy bills and save on the monthly cost of AC. Graham's & Son has decades of experience when it comes to expertly installing all kinds of window treatments, including shutters, in homes across the Kitchener-Waterloo area. We understand the importance of creating an energy-efficient home, and we want to help you achieve that for your home!
At Graham's & Son, we offer a wide variety of window treatments, including custom treatments perfect for insulating your home. If you are looking to update your current window treatments, contact Graham's & Son today for the most energy efficient and beautiful window treatments possible.
Graham's & Son knows window coverings; we have been in the window treatment business for over 40 years. Our expertise and professionalism are second to none. In addition, right now we are offering an amazing deal on all our blinds, shutters, and shades – when you purchase any two, you will get a third absolutely free.
"Great quality. Wonderful people to work with."
– Karen from Cambridge
Read more customer testimonials
WINDOW TREATMENT INSTALLER & INTERIOR DECORATOR – JOIN OUR TEAM!

Graham's & Son is looking for a full-time Window Treatment Installer and an Interior Decorator, and we would love for you to join our team! We operate out of Cambridge and are looking for someone who knows the Tri-Cities area well. Training will be provided – some experience required. If you think this may be the perfect job for you, see job requirements and overview by clicking here to learn more about the installer position, or here to learn more about the decorator position.

At Graham's and Son our customers have been so pleased with the high standard of our work that they selected us for the "Best Business Service – Interior Decorating: Platinum" and "Best Shopping – Kitchen Renovations: Gold" awards in the 2017 Cambridge Times Readers' Choice Competition. Book a free in-home consultation today and find out for yourself why Graham's is the best in the interior design business. Contact us today to schedule. If you prefer, you can shop at home. Browse through our website, make your choice, and simply give us a call at 519-658-9025 to place your order without ever having to leave the comfort of your own living room.