Graham's & Son Interiors can provide you with everything you need to know about shutters.
Vinyl Plantation Shutters
1. What are plantation shutters?
Plantation Shutters are a type of window covering with horizontal slats. The slats are called louvers and can be angled to control the amount of light and air that filters through. The shutters are usually attached to the side of the window in 2 panels that can be opened up as well. Have a look at the diagram below to help you visualize the parts of basic shutters.
If you want to learn more about the history of plantation shutters (did you know that they have origins from as far back as ancient Greece?), check out our other blog post, California Shutters vs Plantation Shutters – Help!!! 
2. What is the difference between plantation and california shutters?
Plantation shutters and california shutters are almost identical except for the size of their louvres. Plantation shutters have wider louvers than California shutters. Plantation Shutters are 3.5 inches in width while California Shutters are 2.5 inches. Plantation shutters are ideal for larger windows while California Shutters suit smaller to medium size windows.
3. The pros and cons of vinyl shutters vs wood or composite
Vinyl shutters are a good option because, while some vinyl shutters can be higher priced depending on the brand and make, they are generally less expensive than wood or composite shutters and are durable and easy to maintain.
While vinyl may not be visually appealing to some, they are moisture resistant and therefore make a practical choice for humid rooms like bathrooms and kitchens. Also, they can have a long life span if cared for well. Unlike wood, many vinyl shutters are designed not to crack, peel, fade or deteriorate. For more comparison of wood vs vinyl plantations, have a look at another one of our blogs, Pros And Cons Of Wood Shutters vs Vinyl Shutters.
4. What colours do they come in?
Vinyl shutters come in a variety of colours; however, they are more widely available in neutral colours. In fact, the most popular shutter colours you see out there is white and black. White is usually found indoors while black is often found outdoors since dust and dirt are more easily hidden on darker colours, but that isn't always the case. Here are some tips on colours from Design Plantation Shutters.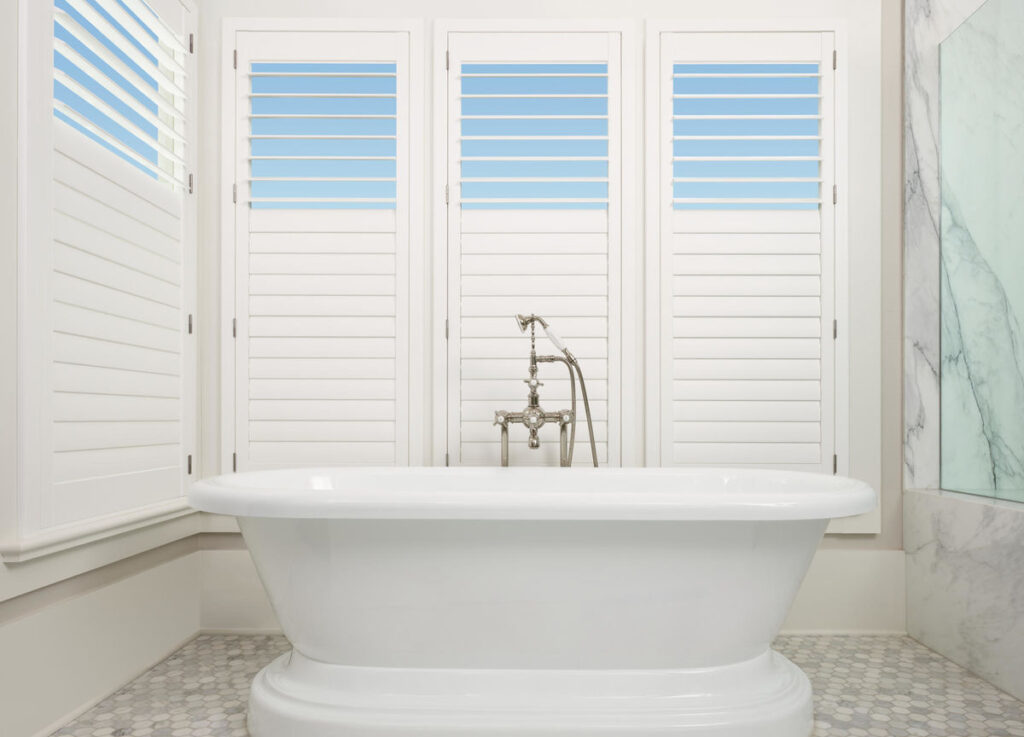 While coloured shutters are an option, white is a classic choice for indoor shutters.
5. Can you paint vinyl shutters?
Yes, you can paint vinyl shutters. While you may not get a professional finish if you paint them yourself, you might suprirse yourself with the results. Before you paint, be sure to clean and wipe down you shutters first. Also, you may need to create a rough surface on your shutters before painting, unless your shutters already have this rough look (example, some vinvyl shutters are made to look like the grain of wood). This helps the paint stick. And before you choose a paint, double check to make sure that the paint is made for vinyl. There are some paints that are not suitable for vinyl. Read labels carefully to make sure the paint is vinyl safe.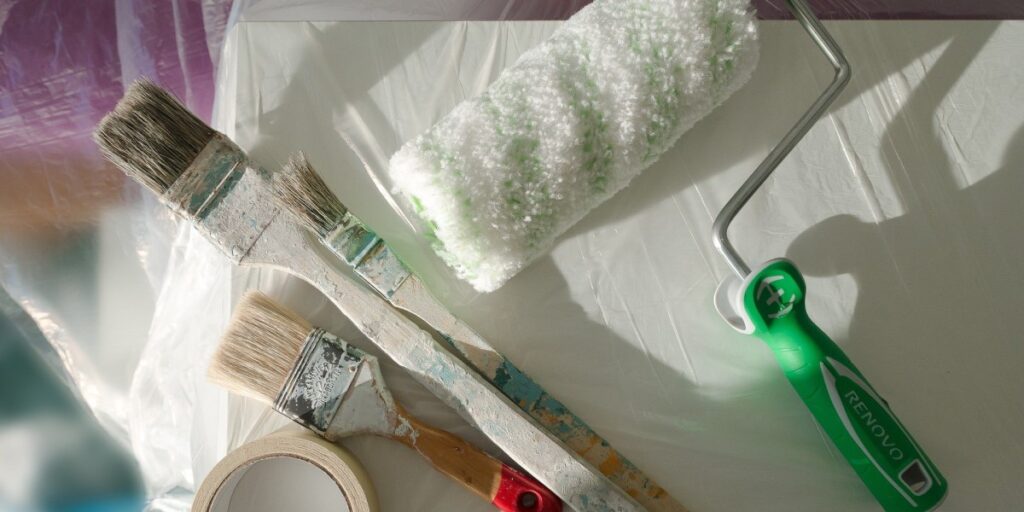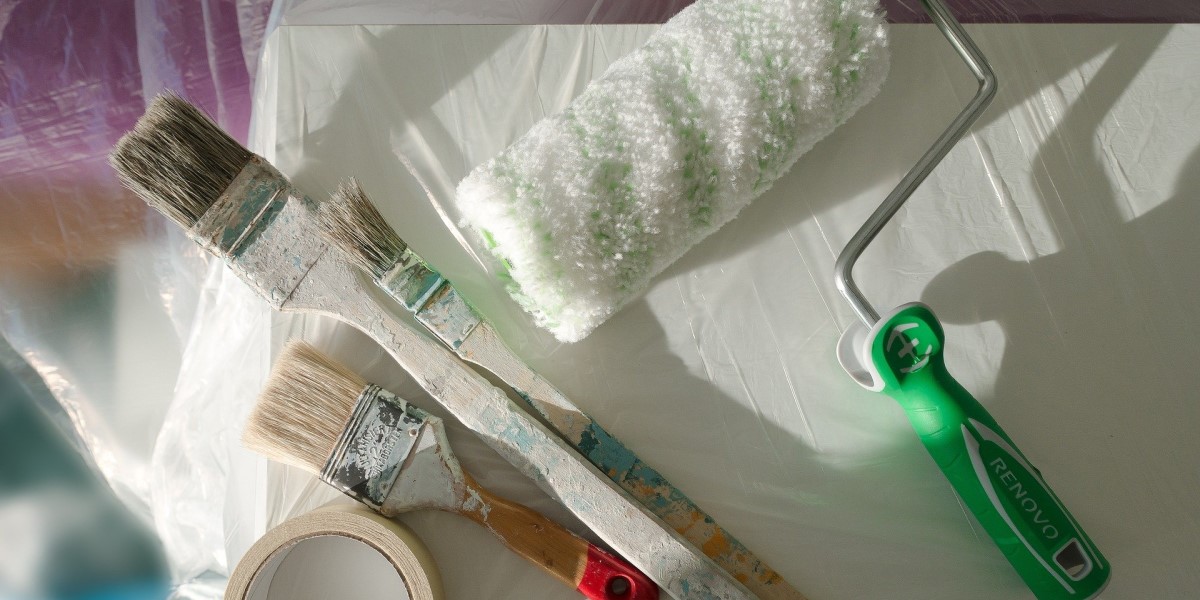 While a challenge to get a professional finish, it is possible to paint vinyl shutters.
6. How long do vinyl plantation shutters typically last?
Good quality vinyl shutters can last between 10 and 25 years.
7. Can you get vinyl plantation shutters to fit irregular/extra large windows?
Yes, you can! In the pictures below we've shown some examples of irregularly shaped windows. Consult with a Graham's expert to get the shutters you want in the shape you need or browse supplier websites to see what is available.
8. How do you clean and maintain them?
The beauty of vinyl shutters is the ease of maintaining them. When cleaning your shutters, all you need is some mild soap, water and a cloth to wipe the louvers clean. You could use a wipe instead if you want! And dusting is easy with a swipe of the duster along the louvers. Check out this article from Real Homes, How to Clean Blinds, as it includes some information on cleaning shutters, too.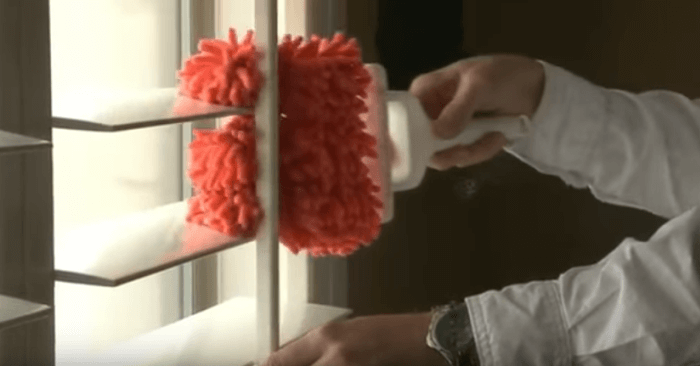 The wide louvers of vinyl plantation shutters makes dusting and cleaning easy!
9. Graham's & Son Interiors
With so many brands, colours, window sizes and shapes, Graham's can help you decide on which vinyl plantation shutters will suit you and your budget. With over 40 years experience in interior design, an expert from Graham's and Son Interiors can provide you with an in-home consultation, measurements and installation. They know the best brands, the most economical choices and the latest trends in design and technology as well.
Contact us at Graham's today, visit us in our showroom at 11 Queen Street East, Cambridge, ON  N3C 2A7, or give us a call at (519) 658-9025. We would be delighted to help you with your vinyl plantation shutters or any other window treatment you may be considering.
"We needed something (shutters) custom and unusual for our window, we called a few places with no luck, found Graham's and Son Interiors. They worked with us and we got exactly what we hoped for. Great customer service. We would definitely go back and recommend to our friends and family." – Debbie Wurm