The ultimate in light control, combining two shades in one. 
The ultimate in light control combining two shades in one.
Maxxmar's Perfect SunSet Shades are the newest introduction to the alternative shades and shadings product category. This innovative, patent pending shade offers the ultimate in light control combining two shades in one sleek operating system. Product Features Include:
Offered In 4 Fabric Styles: Offered in all 4 distinct Sunset Shades Fabric styles including the innovative Tango fabric to give the interior shade its own unique look.
Room Darkening: Uniform room darkening fabric to the exterior allows for consistent curb appeal and conforms to condominium regulations.
Child Safety: Built-in Child Safety Features.
Simply contact us today to learn more.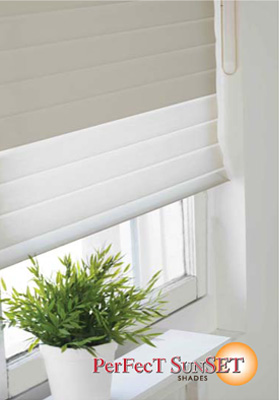 We can customize the perfect window treatment to fit any shape.
Check out Maxxmar's video demonstrating their operable speciality shape Sunset Shades.
"Let me start by saying, I love my window treatments!  Mr. Graham was very professional, easy to talk to; he talked with me, not above me, I was at complete ease.  He listened to my thoughts, went through my options, and just like that – decision made. 
The installation crew was quite professional, friendly and efficient.  They were in and out in no time, with cleaning up after themselves, and ensuring that I was satisfied with what was done.  I would highly recommend Graham's and Son Interiors to anyone, and I look forward to working with them again!"
Why Purchase From Graham's & Son Interiors?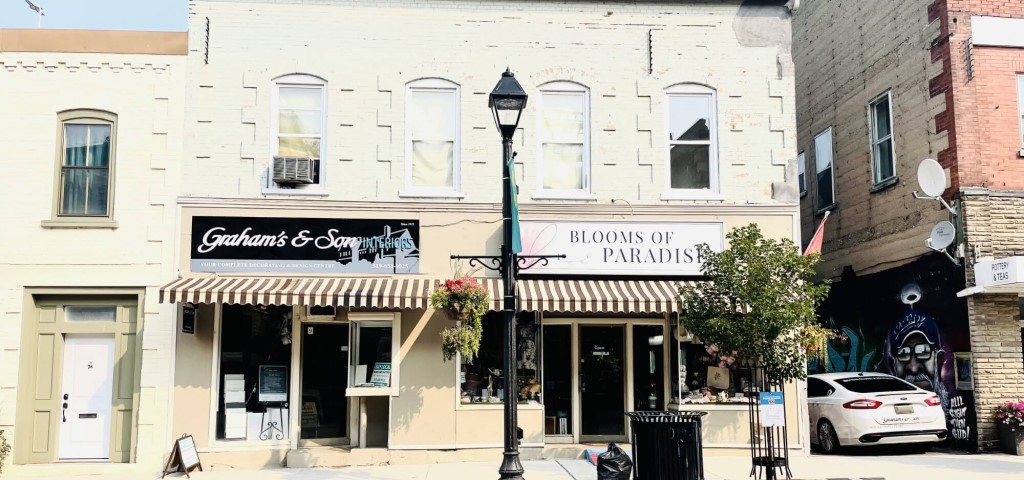 Since 1975, Graham's and Son Interiors has provided the Kitchener and Cambridge areas with high-quality window treatments, flooring options, and bathroom and kitchen renovations. We've made it our goal to provide you with interior solutions that look refined and tasteful, but offer practicality as well. Use our custom designed shutters to turn your windows into works of art. Their stunning beauty will enhance any home's design.
At Graham's & Son we offer free at-home consultations and estimates for your convenience. We want to ensure you receive the precise product and installation you desire. Contact us to book your appointment or call us at call (519) 658-9025 today.