Shutters of Serenity: Elevate Your Living Space Today
The Best Shutters for Your Space
Simply contact us and we can help you find the perfect shutters for any style of window or door you have in your home from standard to bay windows, sliding to French doors, or any other type of specialty windows or doors. You can also choose from a wide selection of styles including:
California Shutters –     2 1/2″ Louvres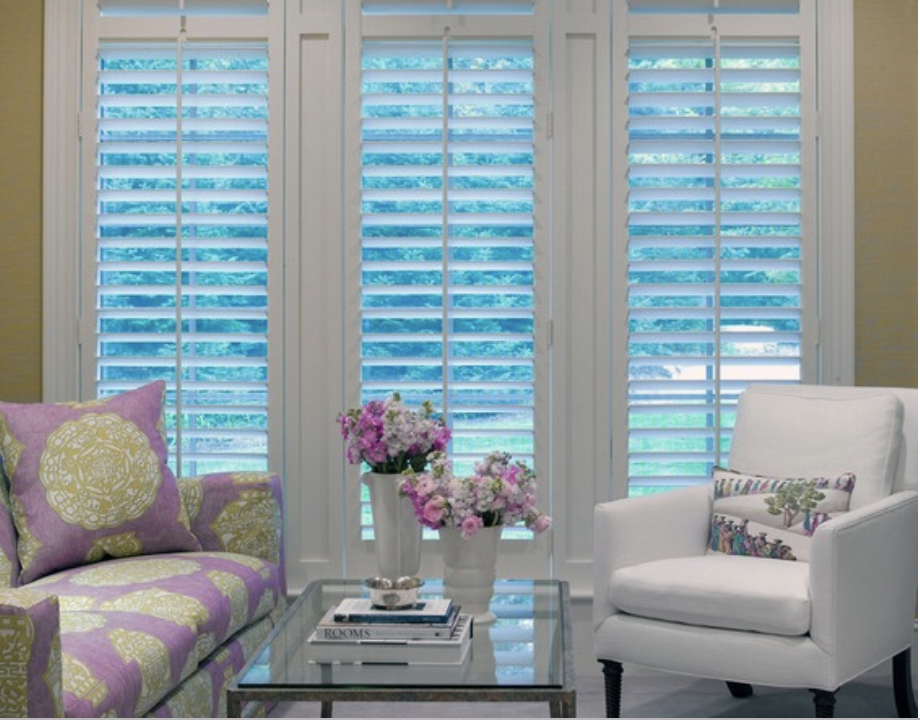 Specialty Shapes and Arches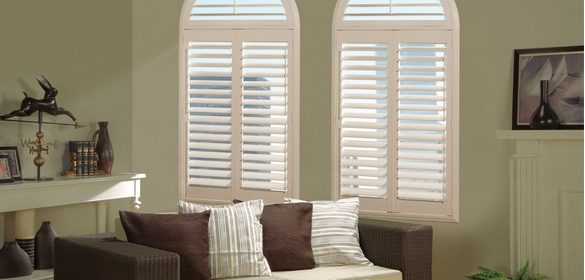 Plantation Shutters –    3 1/2″ & 4 1/2″ Louvres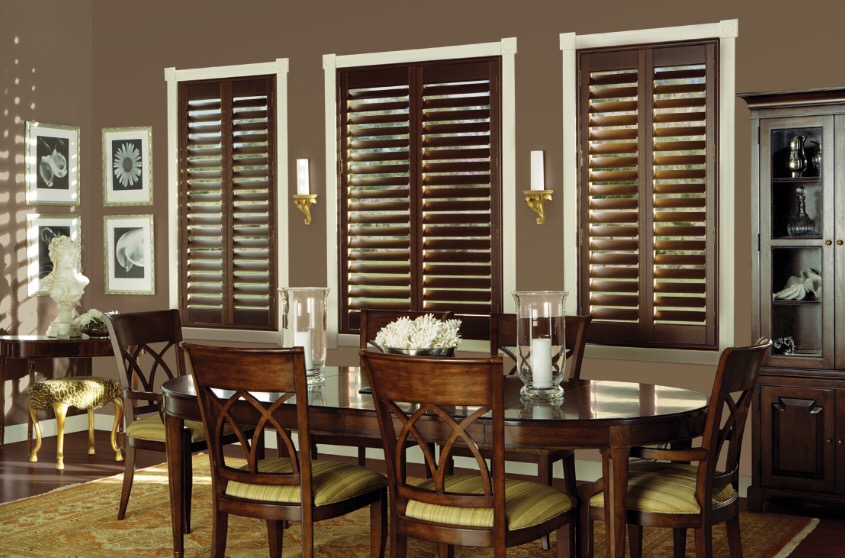 You can also choose from a wide variety of materials, including (click on each one to learn more)
Elevate your living space with the timeless allure of our meticulously crafted wood shutters. Our premium selection of wood shutters brings a touch of natural sophistication to any room, effortlessly blending classical charm with enduring quality. 
Whether you seek a traditional or contemporary look, our versatile wood shutters are the ideal choice for those who appreciate the exquisite beauty of natural materials.
Discover the perfect blend of durability and low maintenance with our exceptional vinyl shutters. Engineered to withstand the elements while retaining their impeccable appearance, these shutters provide an easy and practical solution for those seeking long-lasting, stylish window treatments. 
Say goodbye to the hassle of constant upkeep and hello to the seamless beauty of our vinyl shutters, providing a hassle-free solution without compromising on style or durability.
Experience the best of both worlds with our innovative composite shutters, combining the classic elegance of wood with the resilience of modern materials. These shutters offer a sophisticated aesthetic and exceptional durability, making them an ideal choice for those who prioritize both style and functionality.
Whether you prefer a contemporary or traditional look, our composite shutters provide a versatile and long-lasting solution that effortlessly complements any home decor style.

What Our Customers Are Saying…
"Great experience working with Graham's & Son Interiors. Highly recommend their services. We had excellent service, advise and workmanship right from quote to job completion. All the staff, the owner, project manager, store staff and installers were incredible to work with. Excellent customer service and quality workmanship. Thank you for your help, patience for a job well done!!"
"Grahams's Interiors recently installed approximately 24 blinds at our new office location . The blinds work great with the features exactly as described. The quality exceeded our expectations and the recommendation of Wayne was perfect. Their years of experience and knowledge really showed on this installation. Great job!! Thanks again!!"
Locally-Owned, Family Business for 48 Years
Graham's & Son is a family-owned and operated business that has been serving the region for more than 48 years!
When you work with us you can feel good about supporting your community and shopping locally. We will put our years of experience and expertise to work for you, helping you with:
Blinds
Shutters
Drapes
Window coverings
Awnings
Re-upholstery
Renovations
Flooring products
We are your local go-to interior design company.