If you own shutters with magnets, chances are you will eventually need to learn how to fix a shutter magnet. In most cases, it's not that difficult to do, even for the most inexperienced do-it-yourselfer. Read on to find out what the problem is and how to repair it. If your problem is more complicated, call the shutter experts at Graham's & Son. We can help you with any shutter repair. If you are thinking of replacing or installing new shutters, we'd love to come to your home for a free consultation to show you how amazing new window treatments could look in any or all of your rooms.


"We recently had California shutters installed in our bow window in the living room and a roller blind in our dining room. In both instances, Matthew was wonderful with suggestions and ideas. The installations were great and the results outstanding. We can't say enough about the staff at Graham's and Son Interiors and the final result was beyond expectations. We look forward to working with them again in the spring for flooring. Thank you!"
-Susan Ashley
Read More Testimonials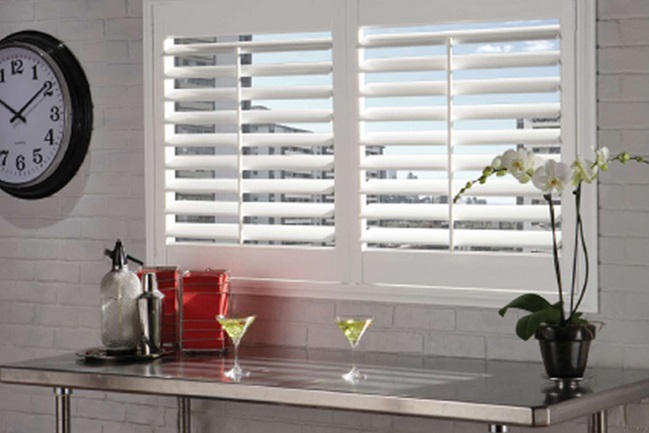 How To Fix A Shutter Magnet
If your shutters have magnets and they are not staying closed, there may be a problem with your magnets. To diagnose the problem, take the following steps:
Step 1: Check The Number Of Magnets
Make sure that all of your magnets are in place, both on the top and bottom of your panels. If there are any missing, then they will need to be replaced. If you have cafe style shutters, then you probably only have one magnet per panel.
Step 2: Check That Your Magnets Are Properly Contacting With Their Striker Plates
Your magnets and striker plates need to be in full contact with each other in order to work effectively.
Adjust the Alignment: Take a look to see if the magnet and striker plate are fully aligned. If they are off, you may need to move them slightly so that all of their surfaces touch.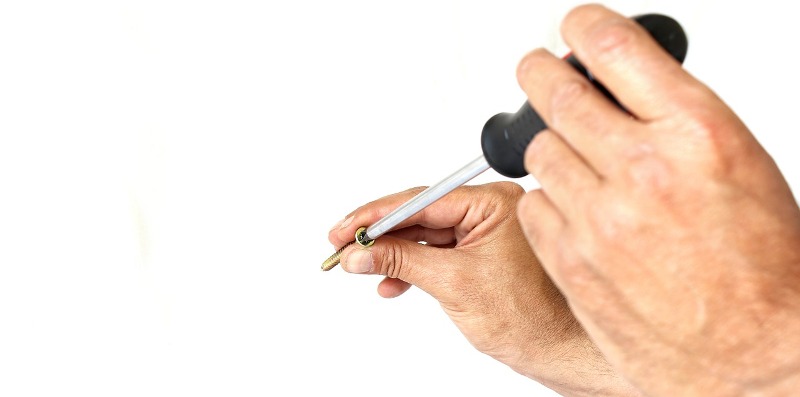 Adjust the Angle of the Magnet: If you notice that the magnet is at a slight angle, causing only one side to contact the striker plate, then loosen one of the screws on the magnet with an appropriate screwdriver, probably a Phillips, and straighten it so that it makes full contact.
Adjust the Angle of the Striker Plate: If the striker plate is not flush with the shutter panel, then it will need to be adjusted. Tighten or loosen the screws with an appropriate screwdriver until the plate is fully flush and makes complete contact with the magnet.
Step 3: Check The Plastic Casing Surrounding The Magnet For Cracks
If your shutter magnet has become damaged, it will need replacing. To replace a shutter magnet, do the following:
Remove the screws holding the damaged magnet casing by turning them counter-clockwise.
Install the new magnet and casing by screwing them carefully into the same holes as the original magnet, turning clockwise this time.
The following video demonstrates how to replace a broken shutter magnet.
Tip: It is best to use a hand-held screwdriver. Screw guns may over-tighten the screws and cause the casing to break more easily. If you do use an electric screwdriver, go slowly and don't over-tighten.
How Long Will It Take To Replace A Broken Magnet Case?
Replacing a broken magnet case on a shutter is a very simple repair which should take only a few minutes per magnet. If you have multiple cases to replace, then it will take longer.
Why Are Magnets Used on Shutters?
Magnets are used to keep your shutters closed, however, not all shutters use magnets to do this. There are basically two ways to keep your shutter panels closed: by using magnets or by using panel locks or catches.
Magnets: Magnets can be used to keep your shutter panels closed. Magnets will be attached to the sill or frame at the top and bottom. A coordinating striker plate is attached to the back of your shutter so that when your shutter is closed the striker plate lines up and connects to the magnet.
Panel Locks: A second method for keeping your shutters closed is by using panel locks. Panel locks are usually found on shutters such as French doors which tend to get regularly opened and closed. Hunter Douglas, a popular and high-quality shutter manufacturer, uses a panel lock system called Duracatch. The panel lock ramps are installed on the bottom sill for a 3-sided shutter frame and on both the top and bottom sills for 2-sided shutter frames. The panel lock ramps are actual little ramps with an opening centered on the top. As the shutter panel is closed it slides up the ramp and a spring-loaded plunger snaps down into the opening at the top of the ramp, locking the panel into place.

Are There Different Types of Magnets for Shutters?
Different strengths of magnets may be used depending on the size of your shutter. For example, a magnet with an 8 lb. pull could be used for smaller panels while you might need a magnet with as much as a 25 lb. pull for larger panels. You may also have a double wide magnet to hold two side by side panels closed or you may have two separate magnets, one for each panel.
How Much Do Shutter Magnets Cost?
A new shutter magnet replacement is relatively inexpensive. You can probably purchase them for less than $5 depending on the colour and style you require. They often come in multiple packs as well, which reduces the cost if you need to replace more than one.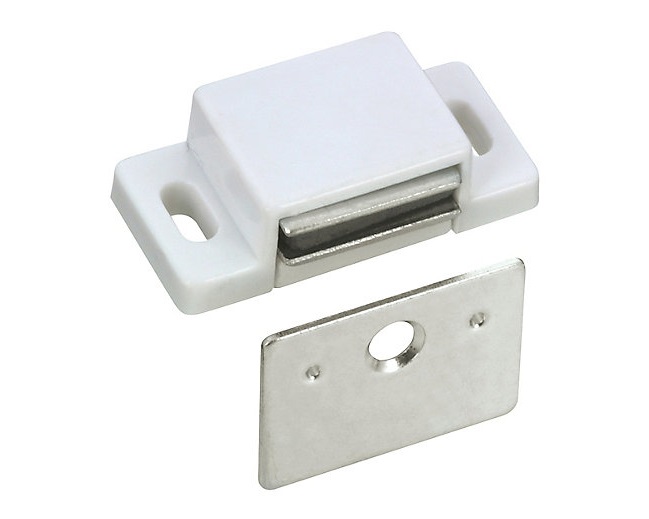 Tired Of Replacing Your Shutter Magnets? Maybe It's Time For New Shutters
If you are tired of having to fix the magnets in your shutters, there are shutters that a specially designed without the use of magnets. Maxxmar, for example, has designed their shutters with an exclusive Sucra Locking System, which eliminates the need for magnets. This adjustable locking system will keep your shutters closed and you won't have to worry about having to replace your magnets, because there aren't any magnets.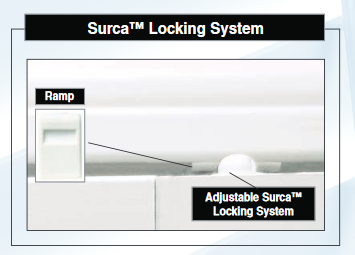 Graham's & Son: Your Shutter Experts
If it's time to update your old shutters, contact the professionals at Graham's & Son. Graham's & Son has been selling and installing shutters in Cambridge for more than 40 years and right now is the perfect time to buy. Purchase any two shutters, blinds, or shades and receive a third one absolutely free. That's an incredible saving! Now is your opportunity to install gorgeous window treatments in any or all the rooms in your home. We will give you expert advice, quality, custom-made products, and top notch customer service. Our customers have been so pleased with the high standard of our work that they selected us for the "Best Business Service – Interior Decorating: Platinum" and "Best Shopping – Kitchen Renovations: Gold" awards in the 2017 Cambridge Times Readers' Choice Competition. Book a free in-home consultation today and find out for yourself why Graham's is the best in the interior design business.