Would you like some memorable dinner party gift ideas for guests to take home with them after the party? We've put together a list of great and unique gift ideas suitable for guests of all ages, including adults, teens, and children. What's great about our suggestions is that most of the items are readily available at your local grocery store, WalMart, or dollar store, and they are inexpensive.
At Graham's & Son Interiors, we are a team of caring professionals who understand hosting etiquette. We love to entertain in our own homes and we understand how important it is to have a warm and inviting space in which to host your friends and family. If you would like to make your kitchen, dining room, bathroom, or even your flooring or window treatments more "hosting" ready, contact the interior design specialists at Graham's & Son today for a free, in-home consultation.
"Dear Mr. Wayne Graham, May 2016 be the best year for the Grahams and their company! I must take this opportunity to thank you for the renovation job done on my house, not only the input idea that made my home more modernized, but the skill work that made the job done perfectly. I will not hesitate to refer you to my friends who may need a renovation on their house.Thank you again and have a healthy and prosperous year in 2016. Yours Truly."
– Daniel Yu
Read More Testimonials
Should You Give Gifts To Your Dinner Party Guests?
Traditionally the guests bring a gift for the host/hostess when invited to a dinner party. It's a great and thoughtful idea to turn the tables and have small gifts for your guests to take home with them, according to howstuffworks.com. The gifts don't have to break the bank, but they can be something that is a thoughtful and meaningful gesture that will set your dinner party apart from a run-of-the-mill get-together.
Dinner Party Gift Ideas For Guests
Now that we've established that it is a wonderful gesture to have a gift for your guest to take home from your dinner party, the question is what to give? We've prepared a list of 9 unique and relatively inexpensive gifts that your guests will appreciate. We've separated them into age categories for adults, teens, and children.
Gifts For Adults
Here are some really memorable gifts ideas that you can have ready to send home with your adult dinner gifts. These are appropriate for both men and women of all ages. All of these gifts would be appropriate for any casual or more sophisticated dinner party.
Garnished Garlic Loaves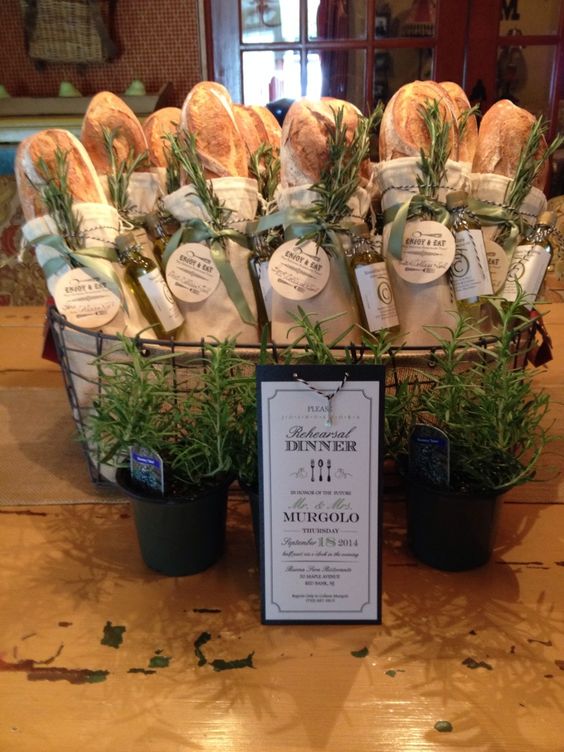 Here is a very memorable and tasty dinner guest gift idea. Wrap dinner napkins around fresh loaves of delicious french bread. Tie them with a sprig of rosemary and a mini bottle of extra virgin olive oil and you have a winning combination that your guests are sure to remember. This idea came from Pinterest via tophealthgrants.com.
Flavoured Butters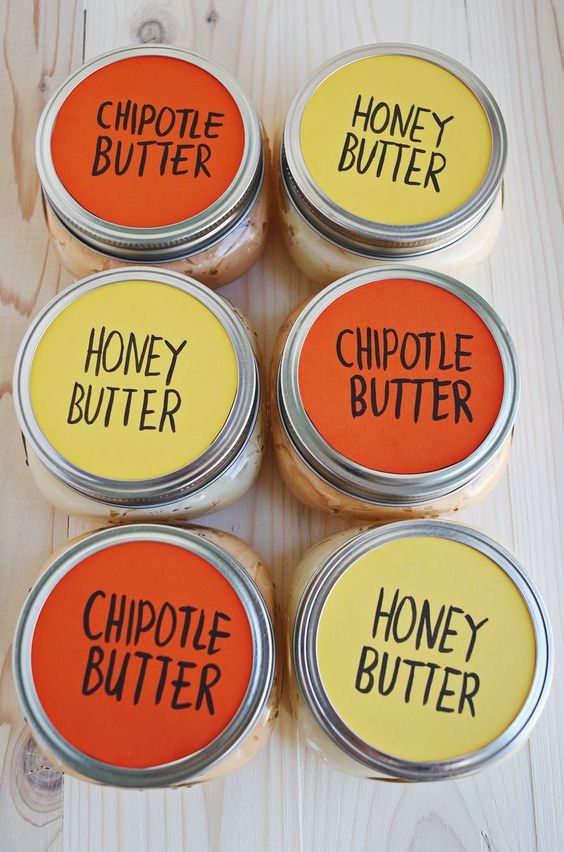 Who doesn't like butter (just don't tell your heart specialist), and who could resist these delectable flavoured butters? This dinner party gift idea for guests came from Pinterest. You can get the recipe at the blog site A Beautiful Mess and make your own.
Champagne Brunch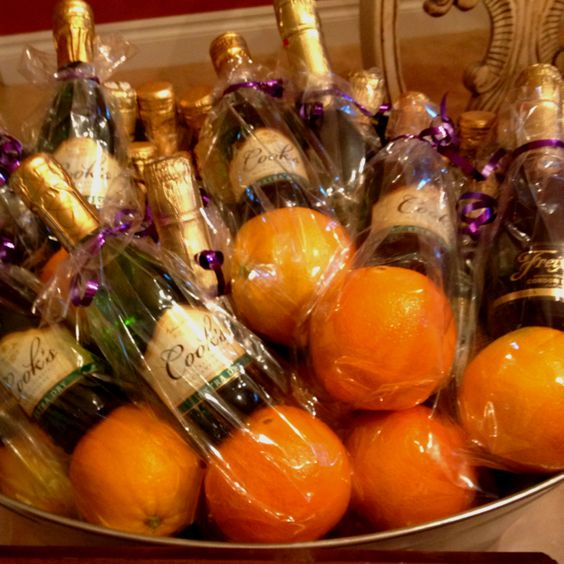 This elegant party favour idea came from Pinterest and was originally saved from Andy Beal. Simply place mini bottles of champagne on top of oranges and wrap them up in a cellophane bag. Your guests will love it.
Gifts For Teens
Teens can sometimes be a challenge to buy for, so here are some cool party favour gifts you can try out at your next dinner party. They would also work great as a take-home item for a birthday or graduation party.
Want S'mores?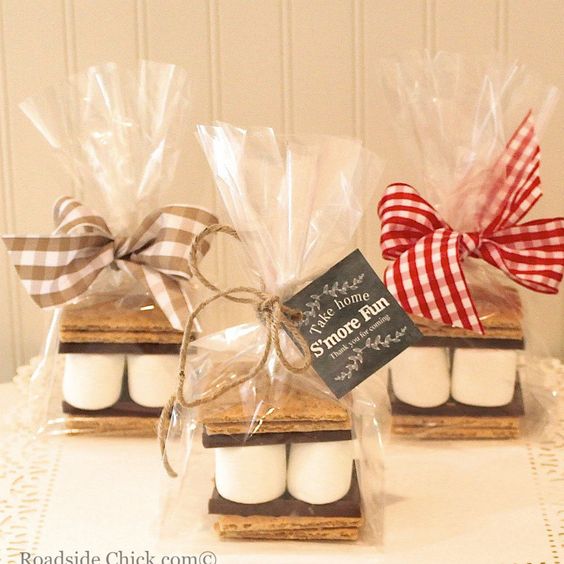 S'mores are a favourite for all ages, even teens. It's the perfect take home gift from a summer barbecue or picnic. So cool, they won't last long once they get home. We first found this idea on Pinterest and you can purchase all the supplies you need to make your own s'mores kits from The Sugar Diva.
Sugar Rush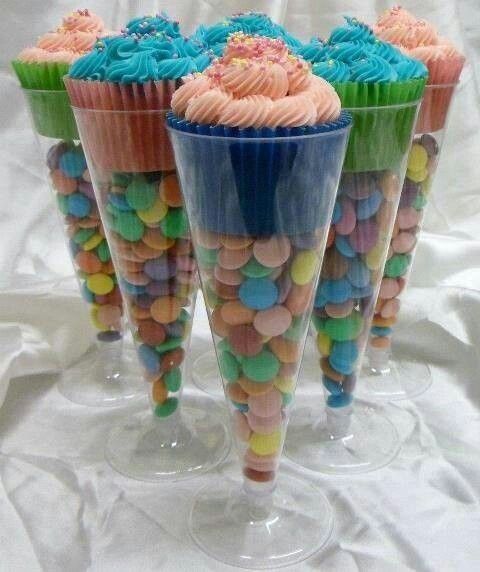 If you send your teenaged guest home with a sugar rush in a glass, they'll thank you for weeks to come. This cool idea from Pinterest originally came from A Little Bit Of This That And Everything. Purchase some plastic champagne glasses from the Dollar Store and fill up the bottom with Smarties or M & M's and top it off with a fancy cupcake.
Coke Can Bouquet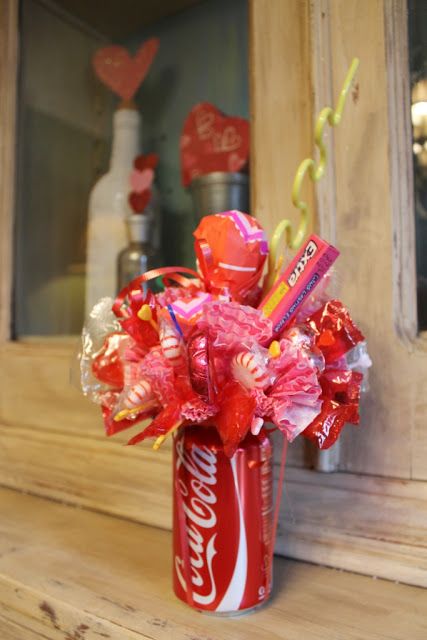 Here's a super cute idea to give to your teenage guests – a coke can bouquet of candy. Do you notice a theme here? Yes, teens like anything sugar. The directions how to make this unique gift idea were pinned on Pinterest from misskoppykat.blogspot.com.
Gifts For Children
Here are some simple and fun gifts that any child will enjoy receiving. Forget the traditional loot bags and try some of these awesome and unique ideas.
Rock Star Candy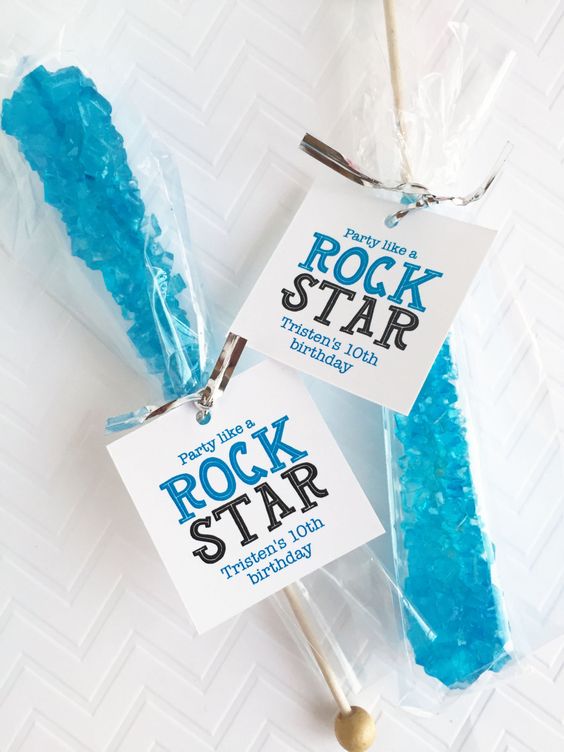 Every kid loves candy and this cute twist on words makes the traditional blue rock candy even more enjoyable. The idea came from Pinterest and you can purchase and have them customized from etsy.com.
Tic Tac Toe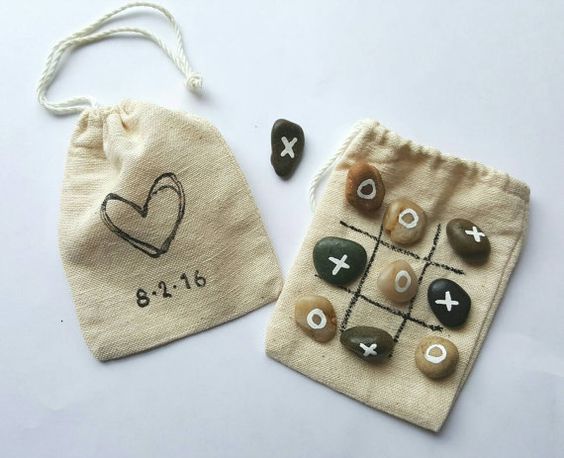 We love this cute little tic tac toe game set. What a great idea to give to your youngest dinners guests. The best part about it is that there is no sugar involved. We found this idea on Pinterest and you can purchase it from Freckles and Whiskers on etsy.com.
Adopt A Puppy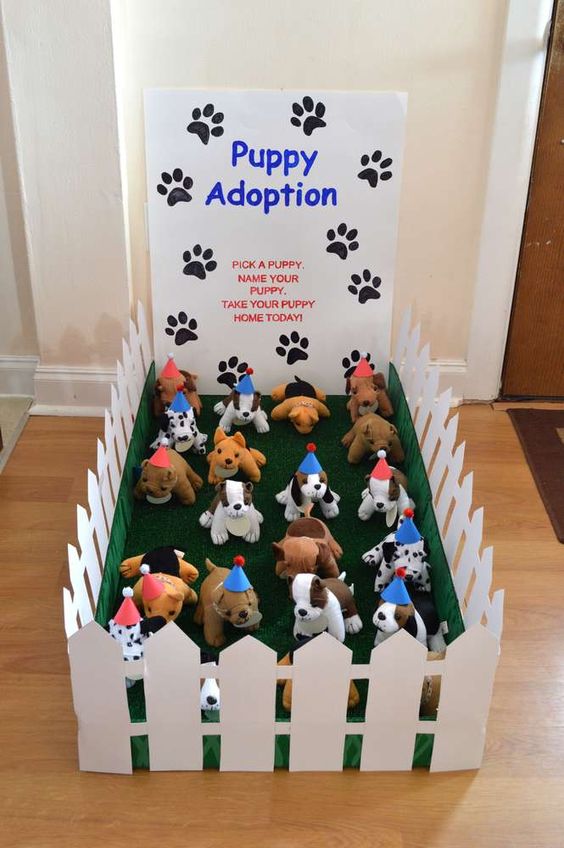 We've saved the best idea for last. What more can we say? This idea is adorable! Every kid will love the opportunity to choose their own puppy to name, adopt, and take home to care for. This brilliant party gift idea came from Pinterest and originally came from Catch My Party.
Get Your Home Dinner Party Ready
If you have been inspired by this post to start throwing some awesome dinner parties and would like to do some renovations in preparation, even if they are small improvements such as window treatments, contact the interior design experts at Graham's & Son to book your free in-home consultation today. We will come to your home, and provide you with a free, no obligation quote during our first visit! Whether you are considering a kitchen, dining room, living room, or bathroom renovation, we can help. Click here to view a gallery of our work.