Your children and your grandchildren are precious to you, so the safety risk of window blind cords should be something that you are aware of. This problem has been around since the 1940's and yet still today there are serious injuries and deaths to children caused by window blind cords. This can be prevented by replacing these hazardous blinds with cordless versions or other types of window treatments such as shutters, cordless blinds, or drapery. If you are concerned that your child or grandchild may be at risk, talk to the window treatment specialists at Graham's & Son today about installing safe options. We'll come right to your home for a free, in-home consultation.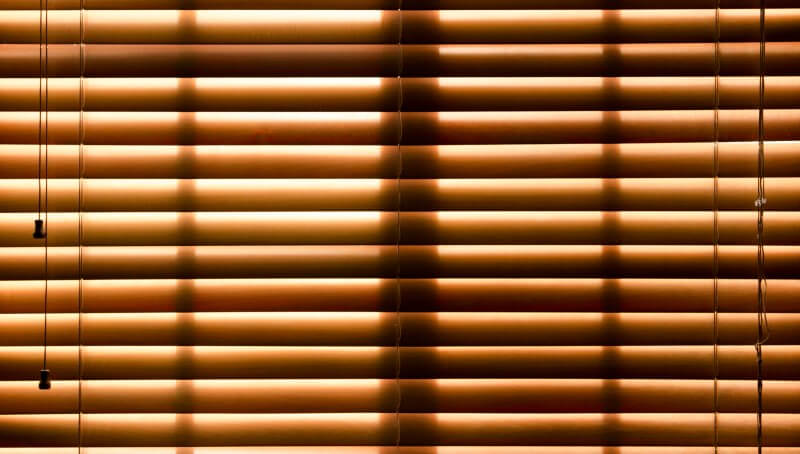 How Serious Is The Threat of Injury? Almost 2 Children a Day Are Injured in Window Blind-Related Accidents
According to USA Today, a study published by the journal Pediatrics discovered that in the period between 1990 and 2015, there were 17,000 children under the age of six who ended up in the emergency department for window blind-related injuries. That works out to a shockingly high number of almost 2 children per day! A statement given by the Center for Injury Research and Policy at Nationwide Children's Hospital reported that of the children injured, most of them were released after treatment, however, the study did find out that sadly about one child each month died as a result of having their neck becoming entangled in a cord on a window blind.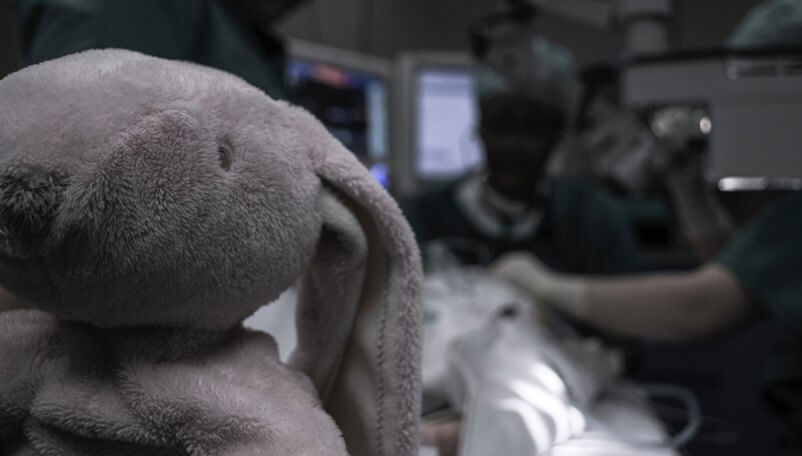 A Blind Related Injury Can Happen to Your Child Within Minutes, Making It Almost Impossible for You to Prevent
Even the most vigilant parent cannot keep their eyes on their child every moment of the day. Many injuries to children caused by cords on blinds happen so quickly that you may not even be aware that it is happening. This is compounded by the fact that if a child is strangling, you may not even hear a thing, as your child often cannot make a sound if this occurs. According to Kim Dulic, public relations officer for the Consumer Product Safety Commission, "unconsciousness can happen within 15 seconds and death within two to three minutes."
Smaller Children Are at a Greater Risk of Injury by Cords on Blinds
According to a study done by the National Electronic Injury Surveillance System (NEISS) and In-Depth Investigation (IDI) databases, children between the ages of 1 and 4 are at higher risk for blind cord accidents both because of their mobility and their increased curiosity. These young children do not understand the danger of the dangling cords and once they get tangled up, they are unable to free themselves.
The following video produced by NationwideChildrens discusses the dangers of window blinds cords to children.
How Can a Child Become Entangled in a Window Blind Cord
There are many different ways in which a child can become entangled in a window blinds cord and strangle. These include:
A child can wrap the full cord around his neck and strangle.
The cord itself can become entangled or knotted thus forming a loop in which a child can strangle.
A child's neck can become entangled in a freestanding nylon loop or beaded chain on the blind.
With roman shades, hazards exist between an exposed inner cord and the fabric on the backside of the shade or when a child pulls the inner cord.
On roll-up blinds the child's neck can get trapped between the lifting loop and the blind's material or the child's neck can get entangled in the free-standing loop.
Strangulation can also happen when a child pulls on the inner cord of a window blind.
The following video clearly demonstrates each of the above situations and how they can occur.
Solutions to Help Keep Your Child Safe
Replace all of your blinds with cords with cordless versions: The safest way to remove the danger of injury to your child is to replace all of your blinds that have cords with blinds that are cordless or have inaccessible cords. You could also replace them with alternate window treatments like shutters or curtains that do not need cords.
Maxxmar's Decora Safe Blinds Offer You a Safe and Affordable Alternative to Traditional Corded Blinds
Maxxmar's Decora Safe child anti-strangulation blinds line uses a patented winding wand system giving parents an affordable and safe alternative to traditional corded blinds. Simply turn the crank at the base of the wand to operate your blinds; there are not exposed chains or cords to pose a hazard to your child. The following video shows how this child-friendly system works.
If You Cannot Afford to Replace All of Your Blinds at Once, Take the Following Protective Measures
Replace Blinds in the Rooms that your child spends the most time in – If you can only replace one or two blinds at a time, start by replacing those in rooms like their bedroom and the living where your child spends most of their time. Replace the remainder of your blinds as you can.
Purchase retrofit kits that can help prevent cord hazards – You can purchase retrofit kits from your manufacturer which will if used properly, keep your child safe. However, you and everyone else who lives and visits your home will need to be sure that they use the retrofits correctly.
Move any furniture away from your blinds so your children cannot climb on it to reach the window blind cords – Make sure that all of your furniture including couches, chairs, cribs, and beds are placed well away from your windows so that your children cannot use them to climb on top of them to reach and dangling cords.
In the News
For further information about the dangers fo cords on vines, check out the following news articles.
CTV News – Deaths show need for window blind cord ban, study says
Global News, Kitchener – Blinds can pose strangulation risk for kids — here's what parents should know
USA Today – Injuries and death from window blind cords send two kids to emergency department each day
Parents.com – Window Blind Cords: The Child Hazard in Plain Sight
Graham's & Son Take the Safety Risk of Window Blind Cords Seriously
Graham's & Son cares about your children's and grandchildren's safety. That is why we are proud to partner with and offer our clients Maxxmar's DecorSafe child anti-strangulation blinds. We also can help you select beautiful and safe alternate window treatment options such as shutters, cordless blinds or drapery.
"Very happy with the Graham's & Son Interiors in terms of customer service, quality and price as well as workmanship. Can't ask for a better deal. We have already referred your company to three others."
– Jim & Joanne

Graham's & Son has been in the interior design business in the Kitchener region for more than 40 years. We are locally owned and operated and we can provide you with all of your redecorating needs from new window treatments to flooring to complete room renovations. We will give you expert advice, quality, custom-made products, and top-notch customer service. Our customers have been so pleased with the high standard of our work that they selected us for the "Best Business Service – Interior Decorating: Platinum" and "Best Shopping – Kitchen Renovations: Gold" awards in the 2017 Cambridge Times Readers' Choice Competition. Book a free in-home consultation today and find out for yourself why Graham's is the best in the interior design business.