A home renovation is a great way to increase the comfort, decadence, and property value of your home. The best home renovations to invest in for increased property value are kitchen, bathroom, and bedroom. Get a qualified professional to ensure your renovation doesn't compromise on convenience or value.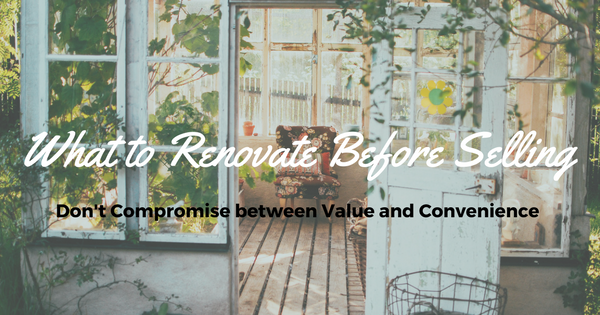 Should I sell or should I stay?
This is probably the biggest question to ask before even considering a renovation. Thankfully, no matter what you choose, a renovation would be a good choice. This is because whether you stay or decide to sell your home, renovating parts of your property can not only increase its value but also your convenience and quality of life. Deciding on whether to stay or sell is a big decision and has lots of deciding factors. The number one factor in whether people choose to stay or sell is based on their stage of life and finances. A home renovation doesn't need to be determined by life stage since it can make living in your current property more convenient and enjoyable.
Is it worth renovating before selling?
Renovating your home can be a worthwhile investment before selling your residence or property. A property's value is determined by a number of items. One article in the Toronto Star showcased a property in the Eglinton and Don Valley area that underwent a renovation of a basement into a single room apartment. Their return on investment was about 400%, equating to about a $160,000 increase in property value. Here are the factors to consider in determining whether it is worthwhile to renovate or not:
Scout out the competition – find out how much properties in your area sold for, This is the best way to find out if your renovation project will be worth it. If a well furnished and renovated home sold low it may not actually be worth it. Compare a similar home that wasn't renovated versus one that was to get a better sense of this figure.
Create a budget and understand the total cost – get quotes from contractors to ensure you know what your investment will be.
Understand your buyer – if you are comfortable moving forward after validating the last two steps try to get an idea of who will be buying your home. Renovate and improve your property based on their needs. We discuss this further in the "what to renovate" section.
Renovations to make your house more attractive and sell faster
Not all renovation projects are equal. The behind-the-scenes renovations like electrical and plumbing updates are a good example of this, since, generally speaking, most buyers value renovations in high traffic and use areas. Improving a closet's aesthetics may not garner you as much value as improving kitchens or washrooms.
Here are the top renovations that can help make your property more appealing to buyers:
Refresh an outdated kitchen – Because the kitchen is one of the defining spaces in a home, and often the most visited, renovating this portion will help buyers connect with your home and decrease the time it takes to close a sale.
Renovate the master bedroom – the master bedroom is one of the most influential and private spaces, so improve the master bedroom by adding fixtures like paintings, or a splendid bed frame. Jenniferbuyshomes.com also suggests adding a glass wardrobe door, new vanity, and finished plumbing.
Paint with soft and earthy tones – adding a contrast wall or earthy tones to your rooms can improve your property and also provide a modern appeal.
Add a fence – adding a fence to your home can provide the buyer with a sense of security, and this project can also be co-financed with a neighbour.
Add a deck – if the doorway to your garden is simply a few concrete steps, consider adding a deck to boost the appeal and versatility of your home. What's great about a deck is that it helps buyers envision having guests over during the summer.
Our customers are thrilled with their home renovations and Mary is just one of many satisfied homeowners:
Wonderful service. We recently renovated our family room. Purchased blinds and custom drapery. Matthew provided an in-home consultation. He brought samples and had creative suggestions to help me choose best window coverings to finish our room. Installation was very professional as well. I am so pleased with the finished result. Thank you Matthew and staff. I will recommend you to friends and family.
Renovations that have the best return on investment
When it comes to the value of renovations, often times sellers will ask which is the best renovation project to undertake in terms of increased property value. The return on a renovation typically is determined by the area and its intrinsic property value, the cost/trade-off of whether to hire a contractor, the materials needed, and the inconvenience that is part of renovation work. Some families may feel stressed and restricted when trying to sell a home while also managing a renovation. Here are some projects to consider if you choose to renovate:
Fiberglass insulation – bankrate.com found that this was a certain home renovation to not only cover costs but to also to improve property resale value.
Kitchen – spending on a kitchen renovation is a sure way to increase your property value.
Modern washrooms – including square or cornered sinks or glass showers are all part of the latest tastes of home buyers. See Market Trends for more ideas.
Painting – a paint job with neutral and earthy tones improves the overall value of your home. The great thing about this is the main cost is time as most people can do their own paint project.
Don't waste time on home renovations that don't improve property value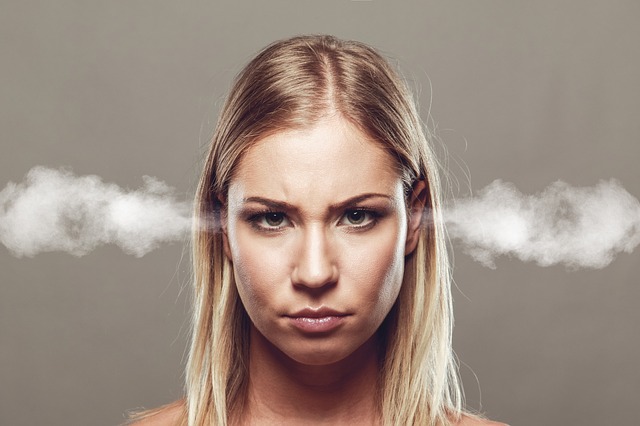 After a successful renovation, you may be tempted to keep shooting for new projects. Unfortunately, there are a number of different home improvement projects that may provide convenience but suffer from negligible tangible impact to property value. That being said there the value of comfort and convenience is difficult to price and though these upcoming renovation projects may not yield as much of a return they can significantly increase the comfort of your home or living space.
Here are renovations that don't add property value (according to the Globe and Mail):
Swimming pools – are often viewed as a hassle to maintain and a liability in terms of insurance.
Overbuilding – be wary of the property value limits of your neighbourhood, as building an overly exceptional home can mean wasting time and money.
Adding a garden – similar to the swimming pool, not all home buyers want a garden and it may be an added burden instead of feature.
High-end upgrades – having one-off high-end upgrades like expensive tiles in one room while others have old vinyl may not increase the overall property value and cause the home to look poorly planned.
Wall-to-wall carpeting – is falling out with consumers as the health concerns and maintenance may be a burden.
See here for additional tips on how to avoid a sour experience when considering your California shutters.
Graham's & Son: We Manage Your Renovation the Way You Want
Graham's & Son Interiors has over 40 years of design experience serving the Cambridge, Kitchener-Waterloo, and surrounding regions. We firmly believe that each client deserves "superior design concepts, top-of-the-line materials, and timely project management." That is why our satisfied customers gladly recommend our team to their friends and family. Find out for yourself why Graham's & Son Interiors are Southwestern Ontario's premier interior decorators. Contact us today to schedule a free in-home consultation.
If you prefer, you can shop at home. Browse through our website, make your choice, and simply give us a call at 519-658-9025 to place your order without ever having to leave the comfort of your own living room.
Did you know that to celebrate 40 years in business, we are offering an amazing buy 2 get one free deal on all of our blinds, shades, or shutters?