Window Treatments Cambridge
If you are looking for new window treatments in Cambridge, come to Graham's & Son. We have the area's widest selection of Shutters, Shades, Blinds, and Drapery.
Contact us
today to book a free, in-home consultation. We will come to your home, expertly measure your windows and provide you with a competitive quote, right on the spot. At Graham's & Son we have over 40 years experience in the window treatment business in Cambridge. We can help you make your windows amazing! And now is the perfect time to purchase – buy any 2 shutters, shades, or blinds and receive 1 more free of charge.

Shutters
Our custom shutters are beautifully crafted of the finest quality North American hardwoods or highly durable PolySilk vinyl compounds. They provide the maximum amount of privacy when fully closed and are a great way to make your home more energy efficient.
Shades
Shades can be sleek and modern, or classic and earthy depending on the style and fabric you choose. They can give you a wide range of lighting options and are a definite asset to any room decor.
Blinds
Our blinds come in a wide variety of styles, colours, and textures. Choose from a classic, modern, or contemporary feel to suit your home's particular style.
Drapery
Graham's & Son has an incredibly large selection of gorgeous curtains and drapes in sumptuous and unique fabrics and colours. Add in coordinating decorative hardware and your windows will be the envy of the neighbourhood.
"Hi Christine, Thank you. The blinds look terrific. We were very happy with the quick and expert install. Our experience in dealing with each of you was wonderful. Thanks for taking the stress out of the project by getting us exactly what we wanted and installed perfectly, no clean-up after – it is a real treat to work with such professionals.Take care and hope to do business with you again.Thank you."
– Gayle Z -Brantford
Read More Testimonials
Challenges Customers Have Faced With Other Companies
We looked at many online reviews of our competitors and found that customers had encountered challenges in the following areas when purchasing window treatments from other companies. You will not encounter these challenges with Graham's & Son. If you purchase from Graham's & Son, we promise to:
Provide you with a quote on the spot
You will not have to wait days or even weeks for quotes. At Graham's & Son, we will come to your home free of charge, accurately measure your windows, and give you a quote right on the spot during that first visit.
Professionally install your window treatments
You don't have to struggle with installation instructions that are hard to understand or to try and work with brackets and hardware that isn't manufactured properly. At Graham's & Son our expert installers have years of experience installing window treatments. They know what they are doing and will only use the best quality installation hardware so that you can be assured that your window coverings will look their best and last.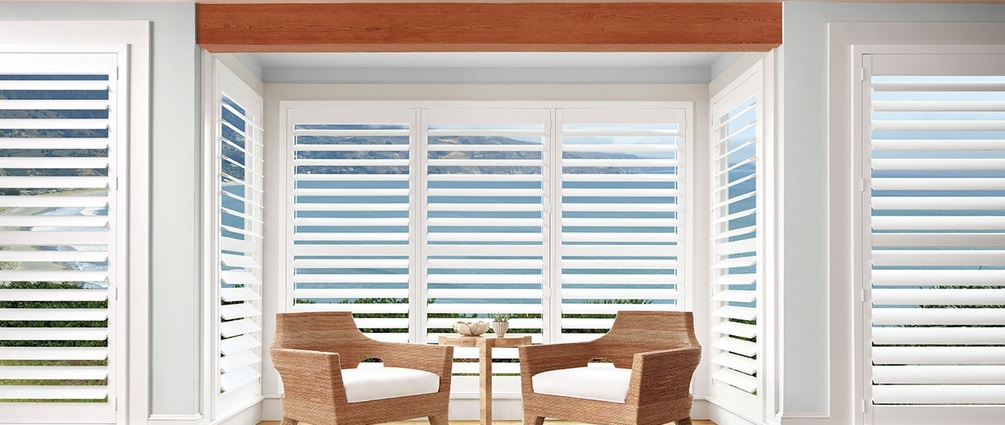 Sell highest quality products
At Graham's & Son, we only deal with the highest quality, custom manufactured products. All of our suppliers are the best in the business, so you can be confident that your window treatments will look amazing and will stand the test of time.
Provide safe and easy to operate window treatments
Choose from window treatments that operate without confusing and dangerous multiple cords. We can even install blinds, shades, and shutters that are fully automated for ease of use.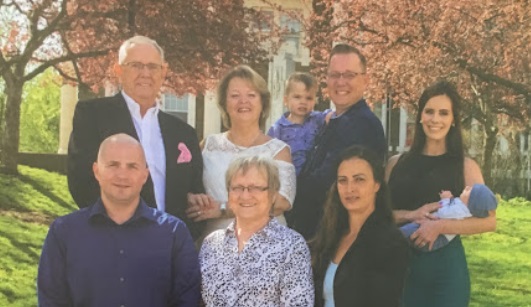 Make Sure You Are Completely Satisfied
At Graham's & Son, you will always be dealing with the people who can answer your questions and solve any issues or concerns that you may have. You will not be transferred from department to department. We have a vested interest in your complete satisfaction and will therefore do everything in our power to make sure that you are completely satisfied. Our reputation and our business relies on our customer's satisfaction, so we will take ownership of every situation.
To see a gallery of some of the work we have done in Cambridge, click here
Where To Find Us
Graham's & Son are conveniently located in beautiful and historic Cambridge, Ontario at 11 Queen Street East. Click on the interactive map below for detailed directions from your location.