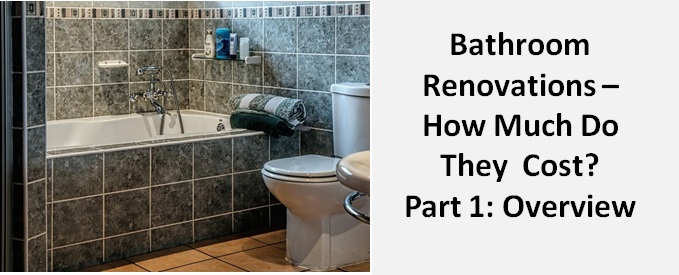 Wouldn't you love to have a luxurious new bathroom where you can escape and truly relax? But how much do bathroom renovations cost? Can you actually afford the dream bathroom that you desire? In this eight-part series, we will help you to break down the actual costs of renovating your bathroom. In this post, we will look a the overall costs as well as the cost of designing and planning out your renovation. In the subsequent posts, we will look at your flooring options, shower and tub selections, lighting choices, cabinetry, toilets, and tiles. If you would like some expert advice and help with your bathroom renovation, contact Graham's & Son today. We'll come right to your home for a free consultation.

"Wonderful service. We recently renovated our family room. Purchased blinds and custom drapery. Matthew provided an in-home consultation. He brought samples and had creative suggestions to help me choose best window coverings to finish our room. Installation was very professional as well. I am so pleased with the finished result. Thank you Matthew and staff. I will recommend you to friends and family."
– Mary Dom
Read More Testimonials
Click here to see a gallery of our work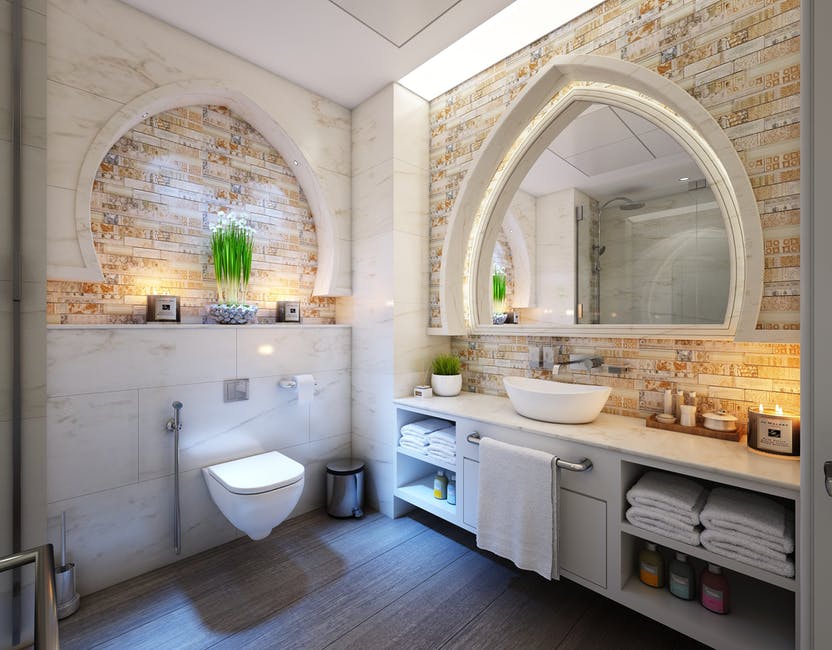 Bathroom Renovations – How Much Do They Cost?
According to Canadian Home Trends, an average 5′ by 10′ bathroom in a home will cost anywhere from $10,000 to $16,000. That figure includes the designing, planning, supplies, and installation. If you are renovating a bathroom in a condominium, you could expect to pay about 30% more because of the restrictions imposed by condo rules and existing building design. So, renovating a condominium bathroom could cost from $13,000 to $20,800.
What Factors Affect The Cost?
It is difficult to give an accurate estimate for the total cost because it is dependent on so many factors, including:
Size of your bathroom
What floor it is on (a second storey bathroom will take longer to complete as everything has to be taken in and out, up and down stairs, thus adding to the labour costs)
Whether or not you choose to re-position the existing plumbing
Type of flooring you choose
Whether you paint or tile the walls
Type of fixtures you choose – toilet, shower stall, sink, etc.
Type of cabinetry you choose
Unexpected surprises such as water damage behind the walls, which will need to be repaired.
Part 1: The Design
If you are thinking that skipping this stage and designing your bathroom yourself will save you a lot of money, you are both right and wrong. Yes, doing the designing yourself can save you money upfront, but in the long run it may end up costing you money in planning mistakes and missed opportunities, especially when you are renovating a bathroom and are dealing with plumbing.
How Much Will A Professional Designer Cost?
According to interior designer, speaker, author, and television host Jane Lockhart; the total cost of designer fees on a job from beginning to end works out to approximately 5% of the total cost of the renovation. She warns though that this number could go as high as 10% of the job estimate. It is difficult to give an exact figure, but this general guideline will give you an amount to work with when you are making your budget. This figure applies to designers who work in the renovation side of the business instead of the accessory and furnishings side.
Hourly Designer Fees
Most interior designers charge by the hour, and, according to the Globe and Mail, their fees can range anywhere from $150 to $250 and up per hour.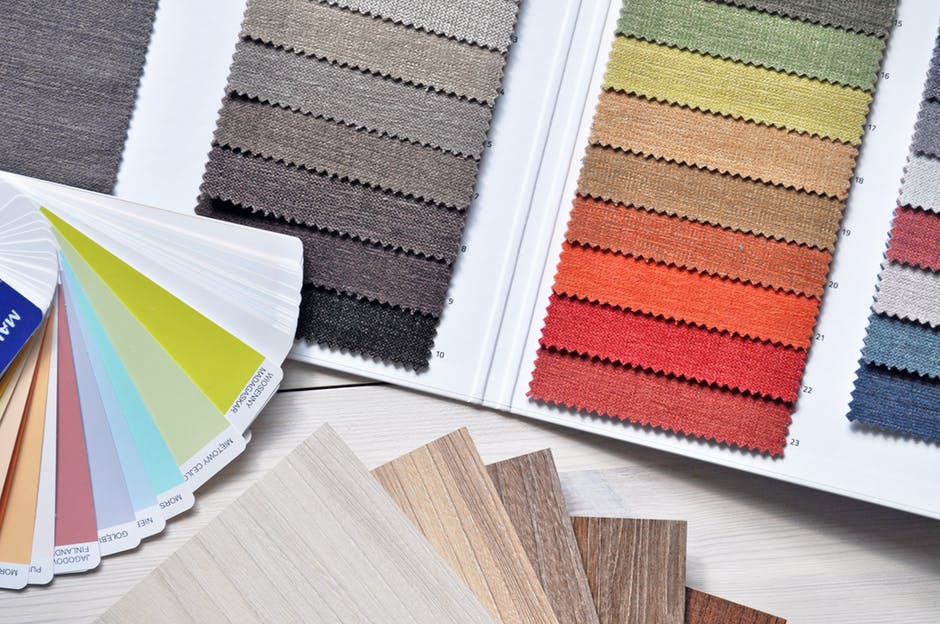 Tips For Saving Money On Designing Costs
Set A Limit On The Number Of Hours You Are Willing To Pay For:
Designers usually charge by the hour, so it is a good idea to give them a maximum number of hours that you will pay for them to search for fabrics or accessories for you.
Choose A Young Designer:
There are many very talented young designers who are wanting to build up their clientele and their portfolios who may give you a much lower rate. A good place to look for an interior designer is The Interior Designers of Canada website. This site lists many designers at various stages in their careers and will help you find someone who is in your area.
Choose A Junior Designer:
You may be able to find a junior designer in a well-known firm who will charge less than a more experienced one.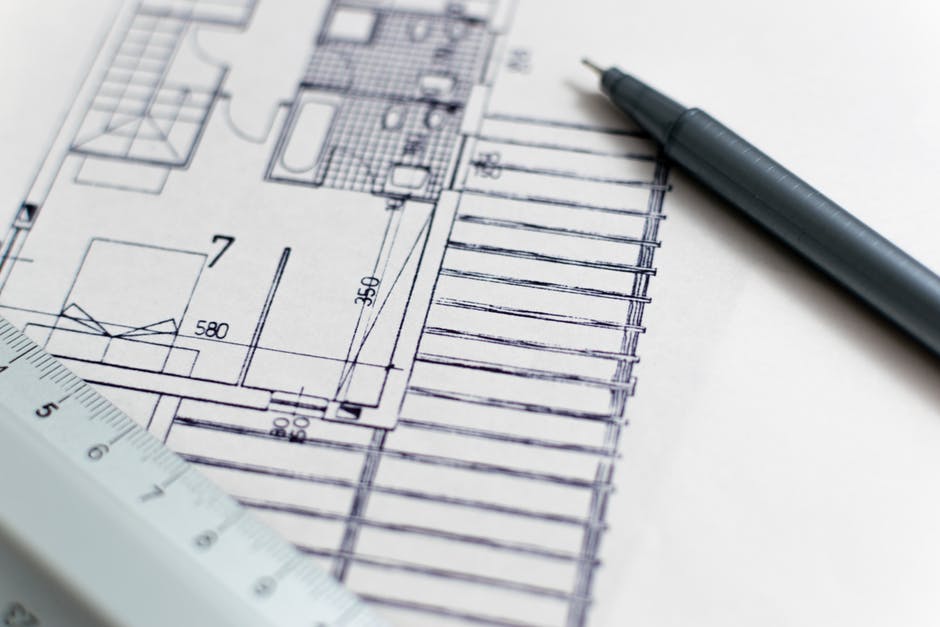 Ask For A Tiered Pricing System:
You can ask your designer to give you various prices depending on the types and number of services they will provide. For example, how much will it cost if they do everything all the way to you sourcing out all of the materials you want to use. You can then look at what services are offered at what prices and decide which are the best choice for your budget.
How To Decide When To Spend And When To Cut Back:
The most important thing about a bathroom is to make sure that everything functions so in general your budget should first cover making sure that you can easily and conveniently use your space; cosmetic changes should be a secondary priority. For some really good advice on where to spend your money and where to cut back, read this helpful article, Bathroom Remodel: Splurge vs Save.
Use An Interior Design Store That Offers Free Consultations:
Some interior design companies offer free consultations if you purchase through them. Some like Graham's & Son will actually come to your home and bring samples from their showroom for you to actually try in the comfort of your own home.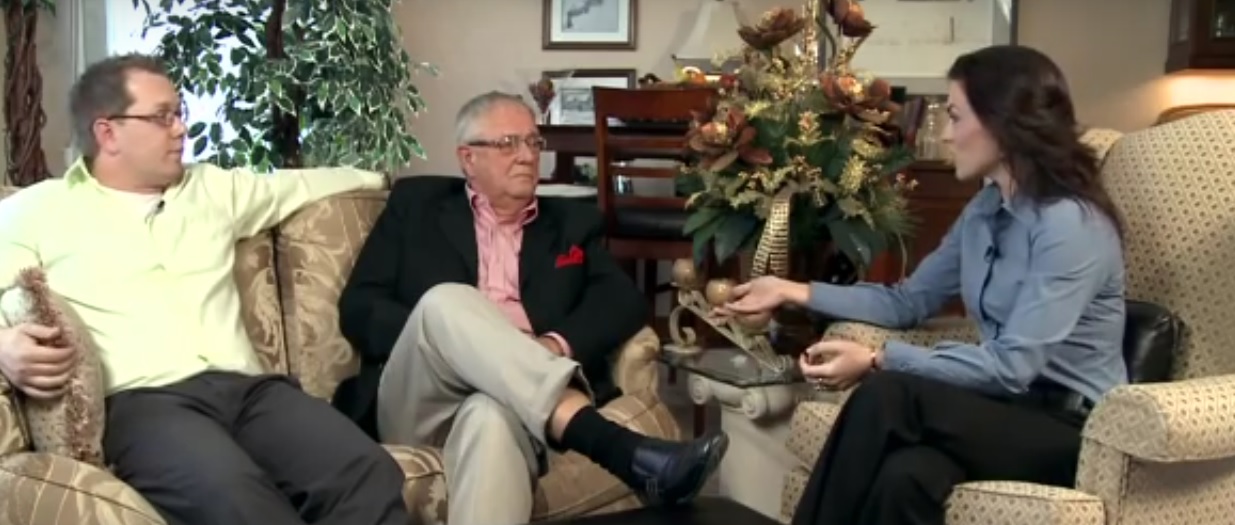 Some Helpful Terms
When discussing bathrooms, you may come across some terms like master bathroom, powder room, and a three-quarter bathroom. The following will give you an idea of what each term refers to.
Master Bathroom
A master bathroom is typically located next to or connected to the master bedroom in your home. Some people like to mirror the design elements of their master bedroom in their master bathroom.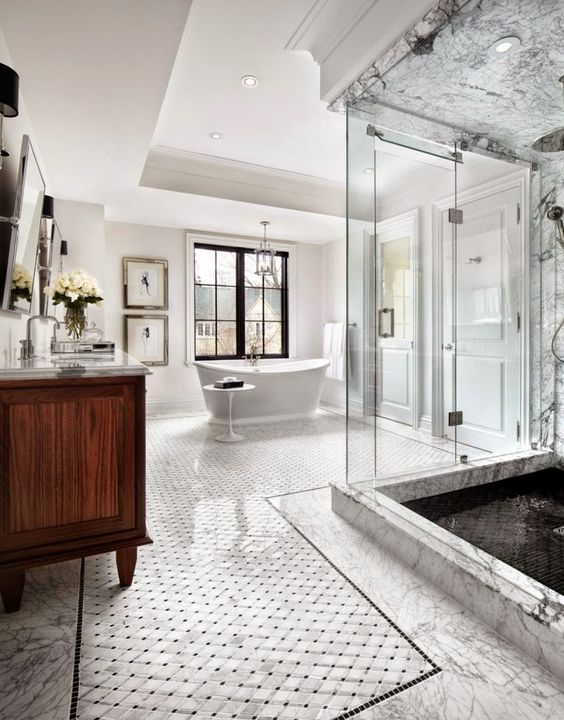 Half Bath, Powder Room, or Guest Bath
A half bath, also known as a powder room or guest bath, is a bathroom that contains only a toilet and sink and does not have a bathtub or shower. It is usually located on the main floor and is typically used by visitors who are at your home for a few hours and don't want to go all the way upstairs to the main bathroom.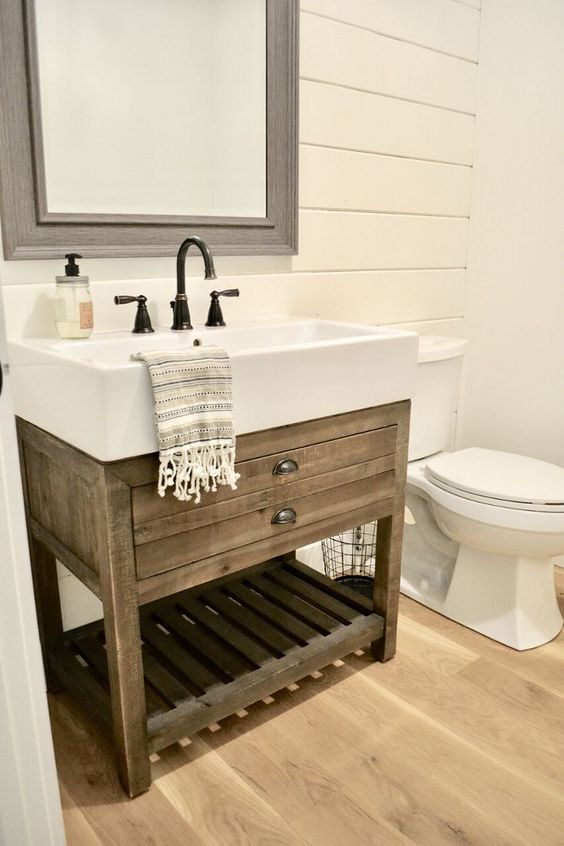 Three-Quarter Bathroom
A three-quarter bath is a bathroom that only has three of the four main fixtures. They most often have a toilet, sink and shower; however, in some older homes, they may have a toilet, sink, and tub.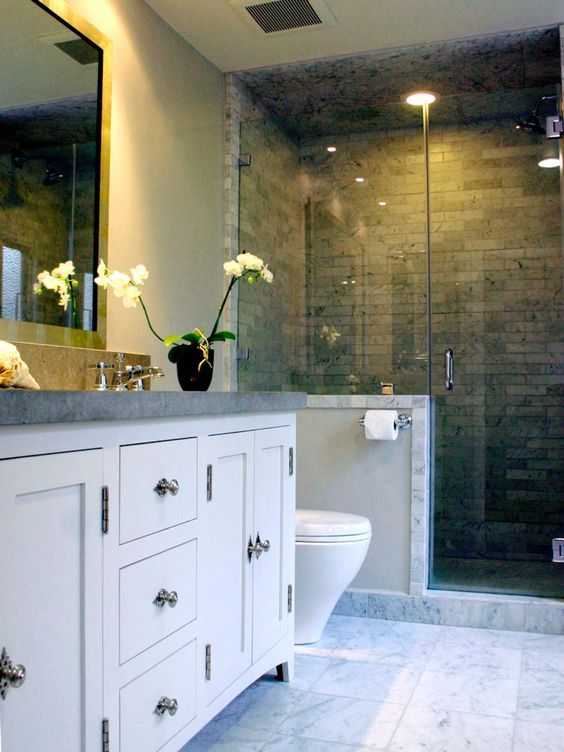 Full Bathroom
In order for a room to be considered a "full bath," it must have a toilet, sink, bathtub, and shower, or a bath and shower combination.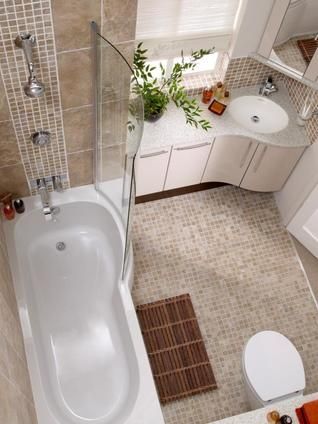 Need Design Advice? Contact Graham's & Son
Graham's & Son has been serving the Cambridge, Kitchener, and Waterloo region with expert design advice for over 40 years and you can be assured that we will continue to be here for years to come. We are locally owned and operated and we specialize in all types of renovations, including bathrooms. For expert advice, measurements, and installation, contact the design experts at Graham's & Son. We will come to your home and do a free in-home consultation. We will also provide you with a quote during our first visit with you.

Read the rest of our series:
Part 1: Overview
Part 2: Flooring
Part 3: Showers
Part 4: Bathtubs
Part 5: Sinks & Vanities
Part 6: Toilets
Part 7: Lighting and Wall Coverings
Part 8: Common Layouts