Custom Blinds and Shutters | Graham's & Sons
OVER 40 YEARS OF EXPERIENCE SERVING THE KITCHENER, WATERLOO, AND CAMBRIDGE AREA!
Looking for custom blinds and shutters in the Cambridge area? Graham's & Son Interiors offers a wide variety of both high-quality shutters and blinds. Though our showroom is in Cambridge, we also service Kitchener, Waterloo,  Guelph, Wellington, and other surrounding communities. We know the area well, and have been helping customers across the region for over 40 years! If you are interested in getting the perfect custom blinds or shutters for you, contact the window treatment experts at Graham's & Son today or continue reading below to learn more. 
We Offer FREE In-Home Consultations!
Why Choose Graham's & Son For Your New Shutters And Blinds
Thinking about adding new shutters or blinds to your home? Both shutters and blinds are a great way to update your home and even increase your home's overall value. When you work with Graham's & Son and choose high-quality shutters or blinds for your home, you will see many benefits, including: 
Strength & Durability: 

Our high-quality shutters and blinds will last for years to come without need for replacement or repair. We will help you choose the materials best suited for your unique needs.

Energy Efficiency:

 Both blinds and shutters can help your home become more energy efficient by blocking out the heat in the summer and allowing the sunlight in during the winter. This can help reduce your energy bill by hundreds of dollars per year!

Light Control:

 You have more control over how much light enters (or does not enter) your rooms, which can help heat up your home during the winter or keep it cooler in the summer.

Increased Child Safety:

 All our window treatment manufacturers are in complete accordance with all safety laws to ensure the safety of your child. For example, we sell top down, bottom up window treatments, which are a great choice for nurseries and children's rooms. Shutters are another excellent choice as they never have dangling cords or strings.

Soundproofing:

 All types of high-quality window treatments help insulate your windows and block out noise.

Privacy:

 Blinds and shutters are easy to use and will help you take full control of your home's privacy. Get more privacy in your home with the best window treatments!
At Graham's & Son, we have been serving the Kitchener, Waterloo, Cambridge, and surrounding areas since 1975. We have over 40 years of experience working with customers right in our own community. We are family owned and operated and understand the importance of building a reputation of trust within our community.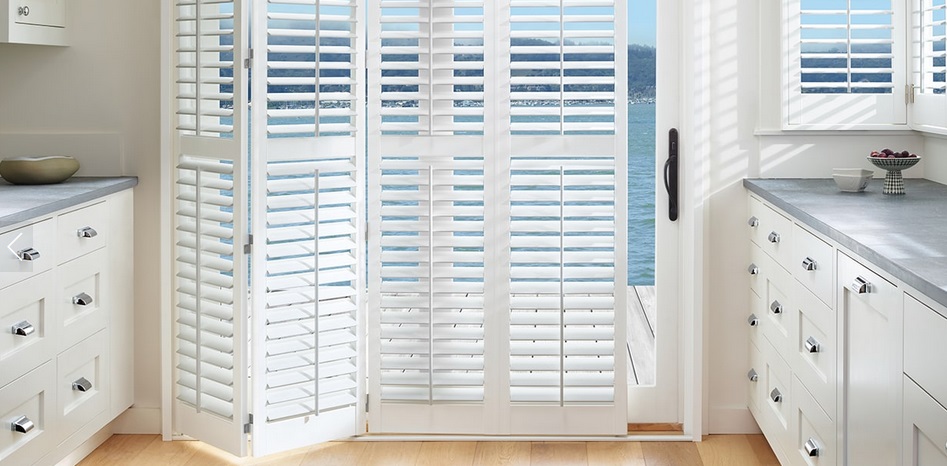 Getting your new blinds or shutters begins with a simple first step – our free in-home consultation. During this visit to your home, we take the time to better understand your unique preferences and needs. 
We will advise and help you choose from the industry's highest quality custom shutters or blinds. We can also help advise you on other areas of home improvement as well, including renovations, remodeling, and reupholstering. 

If you decide to move forward with your new window treatments, we will expertly measure, order, and supervise the installation process from start to finish! If you would like to learn more about the different types of blinds and shutters we offer, continue reading below or contact us now to learn more!
Custom Blinds and Shutters by Graham's & Son
Learn more about the custom blinds and shutters we offer below. Keep in mind that this list is not exhaustive, as custom window treatments can easily be tailored to your unique and specific needs! If you have a question about a product you see below or are wondering if we can install a certain type of blind or shutter you don't see below, don't hesitate to contact us today with any questions you may have!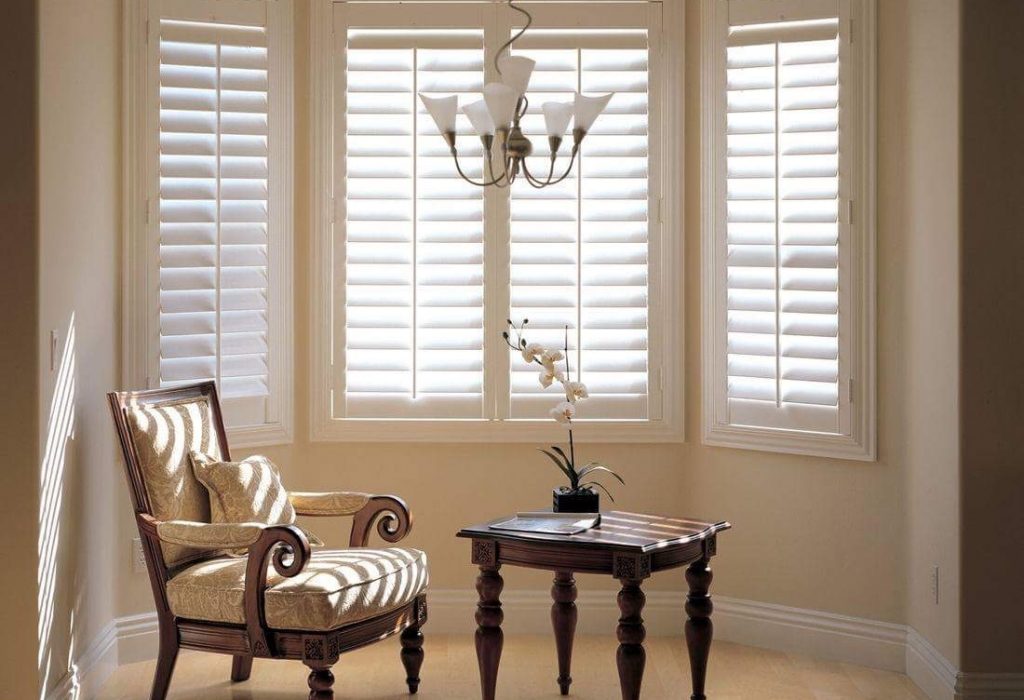 California shutters have 2 1/2″ louvres. The smaller louvre size of California shutters makes them a great option for smaller windows, such as those found in bathrooms, smaller bedrooms, and basements.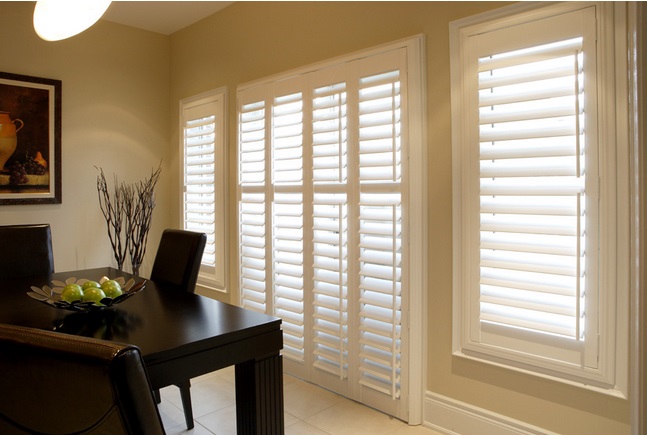 Plantation shutters have large louvres. The most common size is 3 1/2″ louvres, however, they can also be ordered in a 4 1/2″ size as well. Plantation shutters are perfect for bigger windows. The larger sized louvres are wonderful for optimal unobstructed views. They are also a great option for sliding doors.
Unique windows? Sloped or curved? Worry not! Graham's and Son can custom design window treatments that will fit perfectly on any shape of window. We offer larger sized louvres of 6 1/2″, 8″ and 10″ sizes. The larger louvre sizes are perfect for large residential, commercial, and design build projects. They can be applied to window and door spans up to 12′ wide and 24′ high.
Our selection of hand-picked North American hardwood comes with a gorgeous palette of finishes, stains, and paints. These blinds turn any room into a masterpiece! We offer a wide variety of styles to work with any room – from ultra-modern to traditional farmhouse, there is a style just right for you!
Looking for a cost-effective alternative to wood blinds? We also offer stylish wood alternatives. Our faux wood blinds come in a wide range of stains and paints, and they resist high humidity – making them perfect for kitchens and bathrooms. We can easily coordinate colours with other blinds in your home.
Vertical blinds are making a comeback! They are easy to use and provide simple, easily adjustable levels of light and privacy. Our wide range of vertical blinds are ideal for large windows and exterior doors.
RELY ON GRAHAM'S FOR YOUR NEW BLINDS OR SHUTTERS!
If you are looking for new blinds and shutters – or any other type of window treatment – you can rely on the experts at Graham's & Son Interiors to be with you during the entire process. From our free consultations to the installation process, we work with you to ensure you get get perfect window treatments for your home and your needs!  Contact us now to set up your appointment!