One of the most important parts of a successful renovation is choosing the right contractor to do the job. Here is a helpful "hiring a contractor checklist" to go through before you make your decision.
If you are looking for a reliable contractor in the Cambridge-Kitchener-Waterloo area, contact us.
Hiring a Contractor Checklist
Ask people you know to recommend a good contractor
The first and possibly the most important item on our "hiring a contractor checklist" is to ask people you know for referrals. Talk to your friends, colleagues, neighbours, and family members to find out if they have used any renovation contractors in your area.
Find out who they would recommend and the reasons for the recommendations. This is one of the best ways to find a reliable contractor. You can get first hand accounts of how the contractor handled the renovation and the quality of work that they did. Ask them important questions such as:
Did they stick to the timeline that they gave you?
Did the final price you pay match your original quote?
Were they open to your suggestions and requests?
Was the quality of the work what you expected?
Did they cause minimal disruption to your family while doing the renovation?
Were they easy to work with?
Would you hire them again to do another job?
Asking questions will give you a better understanding about why they would recommend this contractor instead of a simple "Yes, they were great."
Find out how many years they have been in business
Find out how many years of experience the contractor you are considering has. You don't want to hire a contractor that is brand new in the business with very little experience.
In fact, the number of years that a company has been in business will also give you a very good indication about the quality of their work. Generally, a contractor that has been in business for many years has been able to stay in business because they are good at what they do.
3. Check out their reputation
In addition to asking for referrals from people you know, also take a look at online reviews to see what kind of reputation they have. Look at reviews from third party sources such as Google Reviews, Facebook, and Better Business Bureau. This will let you read about the experience of a larger number of customers than you could talk to personally.
Check out the date of the reviews and look for ones that are most recent to see what their current customers are saying. Look for both good and bad reviews and see what type of responses the contractor has made, especially to the bad reviews.
This will give you a balanced idea about what they are like to work with. Are they willing to take ownership and fix a mistake? Or are they defensive and uncooperative to work with? The more reviews you read, the more accurate your overall picture will be.
4. Look at their previous work
Hiring a contractor checklist: Take a look on their website for pictures of previous work
Check out samples of their previous work. You can go to their website and look for pictures of renovations that they have completed. This will give you a good indication about the quality of the work that they do.
In addition, choose a contractor that has done renovations similar to what you would like done in your own home. That way you can know that they are able to do the design that you are looking for because they have done it before.
An experienced contractor may be able to give you a general estimate about how much your renovation will cost, but these "guesstimates" can vary greatly from the actual price you pay depending on many factors such as:
The condition of your home
The types of materials you decide to use
Any unforeseen situations that come up
Because of this, an important thing to do when going through your "hiring a contractor checklist" is to ask for a written quote. The quote should include the following:
A list of the specific materials and products that will be used with brand names and model numbers
Cost of labour including their own crew and any sub-trades they will be using
Payment details like payment timing and amounts and what progress point the payment is connected to
If you are doing a larger renovation, you may want to get several quotes from different contractors so that you can choose the best. Make sure that when you are comparing quotes that they are based on the same design and materials to be used.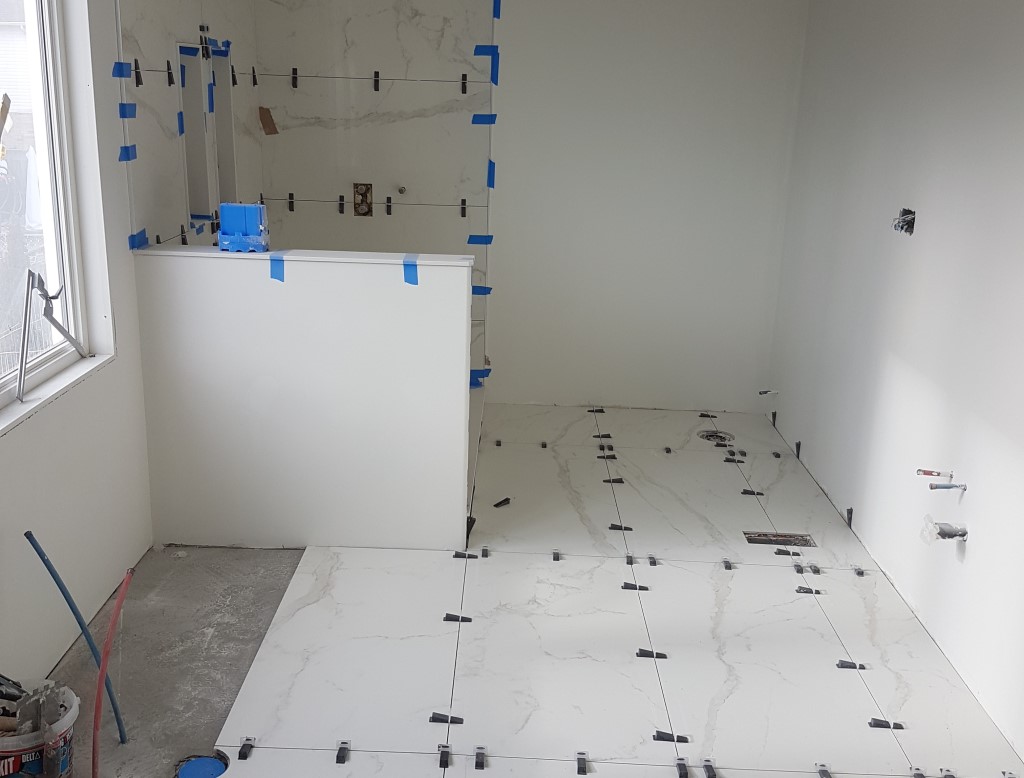 Hiring a contractor checklist: Find out how long the renovation will take
Find out when your renovation can be done and decide if that is going to work for you. Good contractors may be booked up months in advance, so you have to decide on whether or not you want to wait until they are available. Also find out how long the project will take to complete.
You may need to make arrangements for your family to stay elsewhere if for example you are doing a complete bathroom renovation of your only bathroom, that is going to take several weeks to complete.
7. Meet with the contractor
Meet with the contractors that you are considering using in person before you make your final decision. This will give you a sense of whether or not you will be able to work with them.
Depending on the extent of renovation that you are planning, you could be working with them for weeks or even months, so you want to choose someone who you can get along with well and who is easy to communicate with.
Looking for a Reliable Renovation Contractor? Contact Graham's & Son To Get Started On Your Project!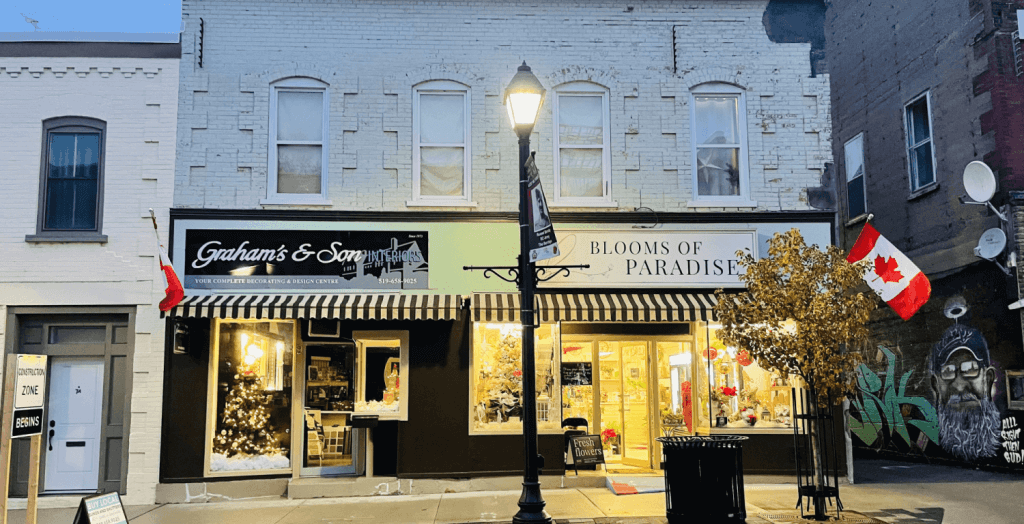 If you are looking for a kitchen or bathroom renovation contractor that you can trust to do the job right and at a price you can afford, contact us. 
With over 40 years of experience in the industry, Graham's & Son Interiors offers full bathroom and kitchen renovations as well as services to enhance your home like flooring, window treatments, and upholstery.
If you live in the Tri-City region of Cambridge, Kitchener, Waterloo or any of the surrounding areas like Guelph, choose Graham's. With Graham's, you will receive quality workmanship and installation, friendly service and expertise.
What Our Customers Are Saying…
"We had an extensive home renovation completed by Graham's & Son Interiors. The finished product is an amazing transformation which came alive with the help of the design team and especially the very hard work done professionally by their contractor."
– Jacquelyn W.