Discover the safety benefits of cordless control with the convenience of motorization
Not ready for remotes or smart home apps? Then the Graber Motorized Wand is a great choice for you! The sleek motorized wand will give you all of the safety benefits that you get with cordless options combined with the great convenience of motorization.
The intuitive three-button wand moves your shade up, down, or to your favorite/home position. Contact us to learn more.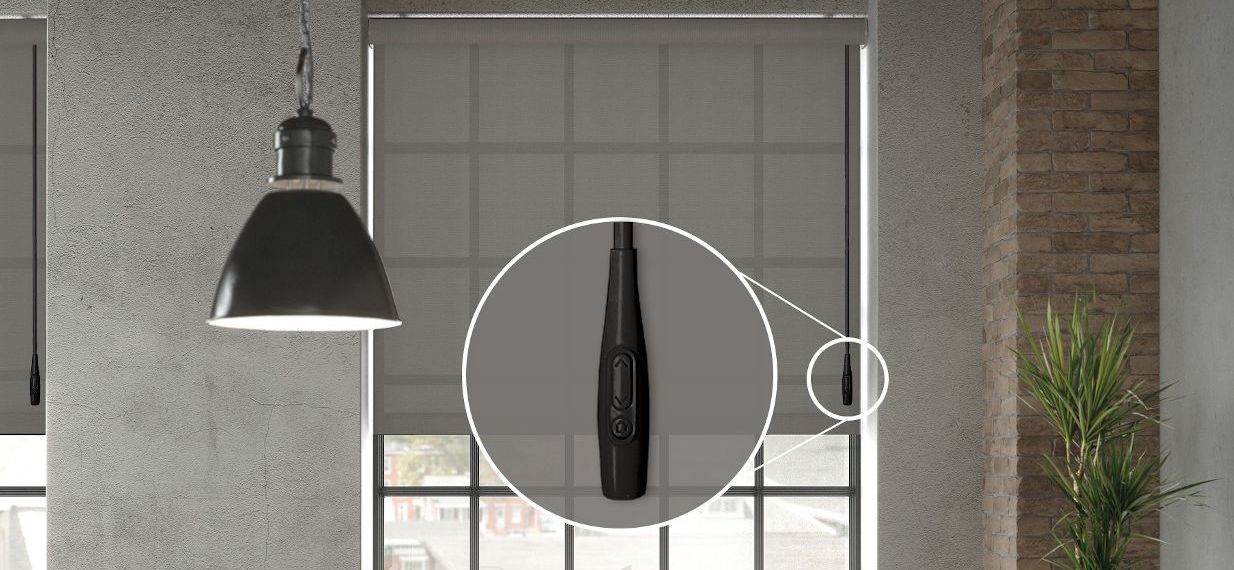 INCREDIBLY EASY TO USE: The top-of-the-line Graber Motorized Wand has a three-button system that provides you with simple control, precisely moving the shade up, down, or to a favorite saved position.
SAFETY FEATURES YOU NEED: The wand is designed with all the safety benefits of cordless control and includes a breakaway feature for extra protection for homes with children and pets.
THE ULTIMATE CONVENIENCE: With all the convenience of motorization, the Graber Motorized Wand is as easy as it gets. Its simple and intuitive operation makes it a great fit if you are new to motorization. It is even easy to install!
OUR QUIETEST MOTOR: The wand also provides you with a smooth, oh-so-quiet operation thanks to its proprietary motor. In fact, it's Graber's quietest motorization option with soft start-and-stop functionality.
THREE-YEAR BATTERY LIFE: When you choose to upgrade to the Rechargeable Battery Pack you'll enjoy an incredible average three-year* battery life.
HIGHLY DURABLE: Graber technology gives you install-it-and-forget-it convenience; our wand is made to endure.
*Up to three years on an average size shade 48″ x 60″ operating at an average of one up/down cycle per day.

Graber Motorized Wand: Great Options to Choose From
The Graber Motorized Wand gives you a choice of several options to match your style and preferences.
Choose Your Shade: The Graber Motorized Wand works with four of our most popular shades: cellular, pleated, roller, and solar.
Choose Your Length: You have your choice of several wand lengths to perfectly fit your windows: 24", 36", 48", and 84".
Choose Your Colour: The wand is available in white or black to coordinate with the shade.
Choose Your Favorite Power Option: You can select from 3 easy power options – plug-in transformer, rechargeable battery pack, or a reloadable battery case that requires either AA lithium or AA alkaline batteries.

"Great customer service – from sales right through the entire installation team. So happy I chose them!" – Nicole Borysiewicz