Summary Chart: Renovation Contractor vs Interior Designer
The following chart gives a brief summary of the main differences between a renovation contractor and an interior designer. Read on for a more detailed explanation.
A home renovation contractor vs interior designer: which one should you hire for your renovation project? What is the difference between the two and what are the advantages of one over the other? In this post we will answer these questions for you as well as provide you with a number of additional questions that you should ask yourself before you make the decision to hire a renovation contractor or an interior designer. If you are planning a renovation project, contact the interior design and renovation experts at Graham's & Son. We have a wealth of design experience and would love to assist you with your vision. You can come and see us in our showroom or if you prefer, you can book a free in-home consultation and we will come to you. We also offer on the spot quotes during our first visit!
"Great quality. Wonderful people to work with."
Karen – Cambridge
What Is The Difference Between A Renovation Contractor and An Interior Designer?
According to Qanvast.com, an Interior Designer acts as your design consultant. They will advise and give advice about your design ideas, design a plan, source the contractors and materials required, be your project manager throughout the renovation, and sometimes even help you with the decoration.
On the other hand, a renovation contractor will usually only carry out the work that you request. You provide the design ideas and they execute it. There are two types of renovation contractors: the main contractor and subcontractors. Sometimes the main contractor will hire a subcontractor to carry out some of the work such as electrical wiring. Renovation contractors do not generally assist with the design process; you will be required to provide them with your own designs. You will also need to be your own project manager to oversee the work done.

Benefits of a Renovation Contractor
Price: According to Cromly.com, hiring a contractor is usually cheaper than using an interior designer. If you are on a tight budget then this may be the better option for you. However, you need to keep in mind that you may encounter unexpected costs from mistakes that may need to be fixed or worked around due to using a non-professional design.
Minor Renovations: If you are only planning a minor renovation such as re-doing some carpentry work, then hiring a contractor may be the best choice. You will save money and you probably won't need the expertise of an interior designer for a small project like this anyway.
Control: If you have a designing background and have the time to project manage your renovation, hiring a contractor may be the best option for you. Contractors generally do the work that they are told to do, so you will have complete freedom over your design choices and the work that is done. You will also be able to closely monitor every step of the renovation project.
Benefits of an Interior Designer
Expert Designs: A good interior designer will take the necessary time to get to know you and your vision for the project. They will listen to your ideas and propose a plan that matches your taste as well as the layout of your home. Because of their knowledge of space planning and design principles, an interior designer will provide you with professional floor plans and drawings. Graham's & Son will even bring samples to your home so that you can see what they will look like in the actual rooms that they are meant for.
Project Management: According to Cromly.com, an interior designer will work with the hired contractors and subcontractors to oversee that each detail fits with the original design. They will be involved in the renovation process from start to finish will troubleshoot any issues that come up to take the worry and stress away from you.
Sourcing Materials: An interior designer closely works and is familiar with many different suppliers, so they are able to find the perfect materials at the best price that you require for your design. You won't have to source out the materials such as flooring, window treatments, etc., on your own. They are also trained in how to take accurate measurements and are knowledgeable in ordering the correct materials and quantities for each situation.
Advice: An interior designer can offer you the expert advice that you may need along the way. If you make a design choice that won't fit with the layout of your home, the designer can present you with viable options that you can substitute or possible work-arounds.
When to Hire a Designer or Contractor?
Do I Have A Really Tight Budget?
Qanvast.com recommends that if your budget is really tight, and there is no room for anything extra, then you may wish to go with a contractor.
Will I Regret My Decision Later To Save Some Money if The Result Is Not What I Really Wanted?
Be honest with yourself. Will you be happy with your renovation a few years down the road, if you choose to save money now and cut corners. If it is really important to you to have the exact design that you have been envisioning and you don't think that you would be happy with anything else, then you maybe should consider investing the extra money to get the desired result.
Do I have the time required to oversee my renovation?
Take a look at your schedule and be realistic. Project managing a renovation is a huge time commitment and one where unexpected issues may arise requiring your immediate attention. If your schedule allow for this kind of commitment and flexibility then you can consider going with a contractor; if not then you probably should hire an interior designer.
Do I have the skills necessary to make my own design?
Designing a renovation requires a high level of skill. It isn't as simple as finding a picture in a magazine and saying, "make my room look like this". Your current space may have constrictions in layout that require specific modifications. If you are confident that you know what you are doing then go with a contractor; if not then choose an interior designer with the necessary skills.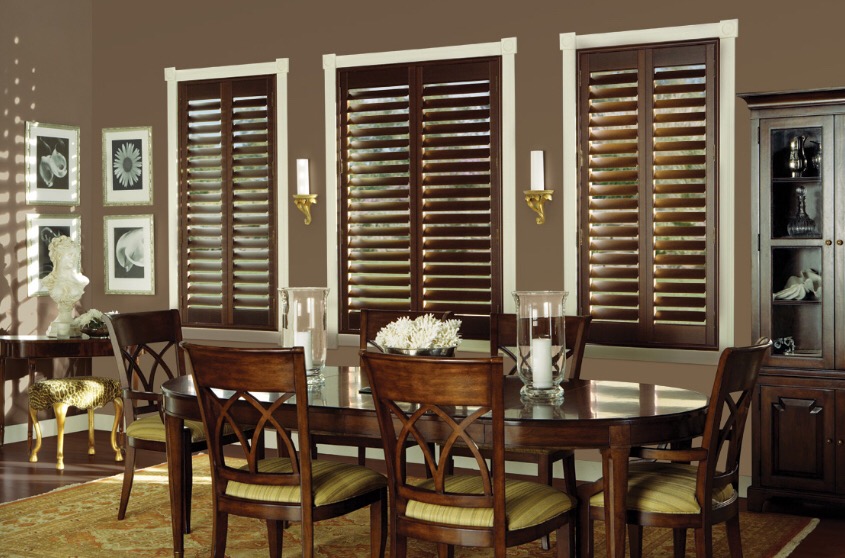 Graham's & Son: Interior Design, Renovations & Upholstery
At Graham's & Son, we offer interior design expertise as well as renovation know-how. We can even provide you with beautifully customized upholstery work. We are your one-stop shop for any and all of your renovation requirements. We are celebrating 40 years of high quality service to the Kitchener-Waterloo, Cambridge and surrounding areas. Come and visit our showroom today at 11 Queen St. East in Cambridge. Or if you prefer, we can come to you. Book a free, in-home consultation today and find out what sets us apart from all of the other interior design companies.
Sources
Should You Engage A Contractor Or Interior Designer?
Guide: Differences between Interior Designers, Contractors, and Design-and-Builds