Home Renovation Grants Cambridge – Did you know that there are home renovation grants incentive programs available in Cambridge, Ontario? If you are looking to complete a home renovation in the Cambridge area, you definitely won't want to miss out on these grants that could help you and your family. To learn more about home renovations, contact the experts at Graham's & Son now!
Looking to renovate your home in the Waterloo Region?

Home Renovation Grants Cambridge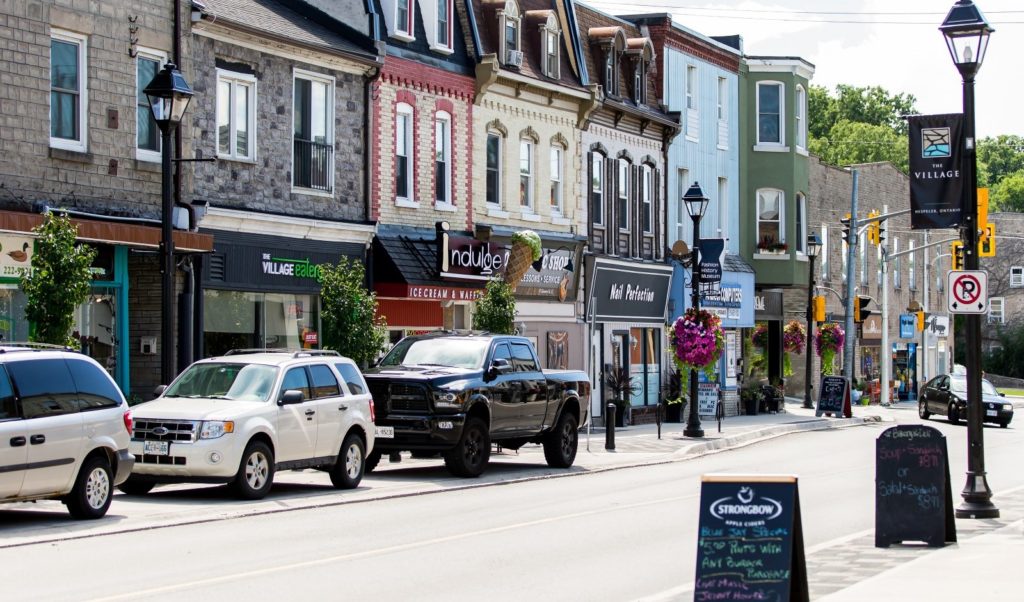 Home renovation grants and incentives can help you achieve your dreams of a home renovation. They can also help you complete much-needed fixes and repairs. See below to learn more about these programs available to Cambridge residents as well as all Region of Waterloo residents.
In order to best understand these grants and loans, we will define some of the less-common terms below.
Grant – A sum of money given by another person or organization (for example, the government) that you do not have to pay back.
Loan – A sum of money given by another person or organization that you do have to pay back. Some loans have high interest, while others offer low interest or none at all.
Heritage Home – Older homes and properties that are designated by the City. You can learn more about Heritage Homes in Cambridge here.
Brownfield – Land that is not currently used or is underused and has the potential to be redeveloped. Brownfields were used in the past for industrial or commercial purposes and have left behind pollution. A Contaminated Site is a type of Brownfield property. Learn more about Brownfields here.
There is a focus on restoring and growing Cambridge's downtown core area. This is due to the historical significance as well as showing the great quality of life in the city. Because of this focus, the Core Area Revitalization Program was born in 1997 and continues to create incentives today. Cambridge's three core areas include:
The Revitalization Program is not just one single program – it is actually a collection of many projects. See below to learn more about each program.
FEE EXEMPTION PROGRAMS
Fee Exemption Programs are part of the Core Area Revitalization Program. The following are included in the Fee Exemption Program:
Sign permit fee exemption
Development charges exemption
Building permit fee exemption
Development application fee exemption
Source – Cambridge Incentives
Cambridge.ca encourages those interested in any of the programs listed above to contact them to find out more information.
LOANS AND GRANTS
Another type of program under the Core Area Revitalization Programs are grants and loans. There are currently three available grants under this program.
Building Revitalization Program – Click the link to view the application for the Building Revitalization and to see if you are eligible for the program. The application allows you to apply for both interior and exterior improvements to your home or property.
Design Guide Program – Click the link to learn more about the Design Guide Program. The Design Guide Program offers a grant to help homeowners get funding for professional designs.
Contaminated Site Grants – Click the link to learn more about the Contaminated Site Grants and to view the application. These grants are available for all new development in the core areas and include residential, commercial, industrial, and more.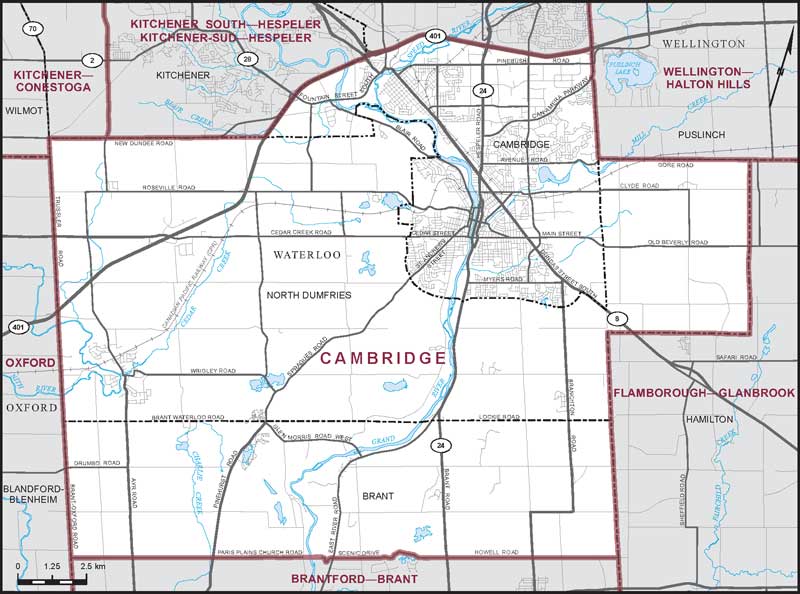 Although there is a focus on the three core areas of Cambridge, there are also city-wide incentives and grants available to all Cambridge residents. See below to learn more.
HERITAGE PROPERTIES
To help heritage properties remain in good condition, the City of Cambridge has two programs for developing and renewing heritage properties.
Development Charge Allowance – Includes information about allowances given for specific situations, such as those who own Heritage buildings, those who need cleanup of a contaminated site, and more.
Heritage Grant Program – Owners of designated heritage properties may be eligible for grants to aid conservation and restoration work.
CONTAMINATED SITES
The City of Cambridge offers financial assistance to help with the renewal of contaminated sites.
Development Charge Allowance – Includes information about allowances given for specific situations, such as those who need help with the cleanup of contaminated sites, owners of heritage properties, and more.
Tax Increment Grant – The City of Cambridge and the Region of Waterloo offer the Tax Increment Grant to help property owners with the remediation of and redevelopment of "brownfield sites."
Region of Waterloo Home Renovation Loan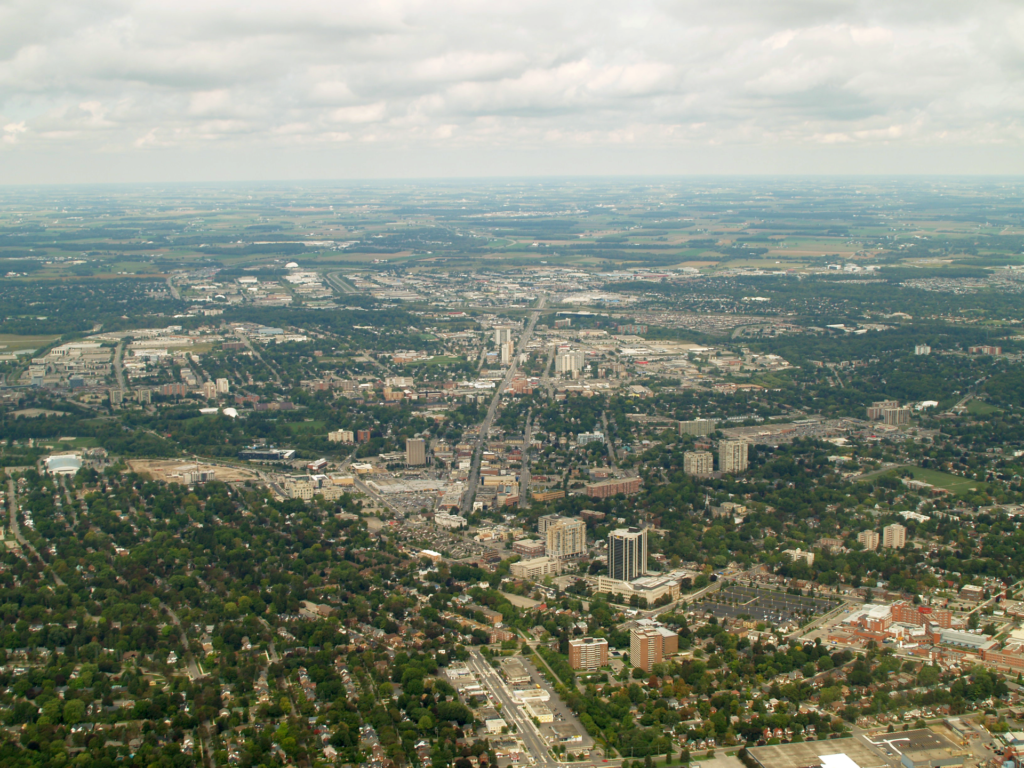 As Cambridge is part of the Region of Waterloo, if you are a Cambridge resident you may be eligible for funding for home repairs. You may get up to $25,000 in forgivable loans offered by the Region of Waterloo. With the loan, you can do two things:
Keep your home in good repair
Add accessibility features to your home (such as ramps or alarms)
To apply for this loan, you must complete the application form found on the Region of Waterloo website, and send it in by email, fax, or mail. Your eligibility will be based on your income as well as the value of your home (must be worth $403,635 or less).
Grants Help Grow Our Community
Home improvement grants are not just great for individual homeowners but for the community as a whole. For example, grants that focus on contaminated sites help to clean up our city and keep it safer for existing residents and new families moving in. Othe programs, such as the core area incentives or heritage building grants ensure the historic buildings of Cambridge remain in good shape and help to continually develop and improve these ageing areas. Check out the quick video below to see some of the beautiful historic buildings of Cambridge! Grants and incentives help these buildings stay beautiful and functional for the public.
Work With Graham's & Son Today!
Graham's & Son is proud to service the Camrbridge and Waterloo Region! We can help you transform your house into the home of your dreams – including your heritage home. At Graham's & Son, we specialize in a variety of home renovations, window treatments and installation, new flooring, and more!
Our customers have been so pleased with the high standard of our work that they selected us for the "Best Business Service – Interior Decorating: Platinum" and "Best Shopping – Kitchen Renovations: Gold" awards in the 2017 Cambridge Times Readers' Choice Competition. Book a free in-home consultation today and find out for yourself why Graham's is the best in the interior design business. Contact us today to schedule a free in-home consultation. If you prefer, you can shop at home. Browse through our website, make your choice, and simply give us a call at 519-658-9025 to place your order without ever having to leave the comfort of your own living room.
"We recently had California shutters installed in our bow window in the living room and a roller blind in our dining room. In both instances, Matthew was wonderful with suggestions and ideas. The installations were great and the results outstanding. We can't say enough about the staff at Graham's and Son Interiors and the final result was beyond expectations. We look forward to working with them again in the spring for flooring. Thank you!"
– Susan Ashley
Read more customer testimonials