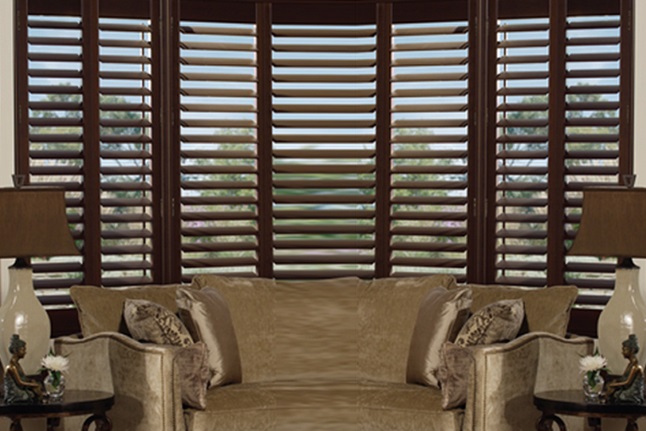 Are you considering updating your current window treatments with elegant and classic wooden shutters in Cambridge? Are you wondering if wooden shutters are the best choice? In this post, we will look at the features and benefits of wooden shutters as well as the best brands and place to purchase them. If you decide to buy wooden shutters in Cambridge, speak to the interior design specialists at Graham's & Son. We can answer all of your window treatment questions and help you decide which style and colour will best suit your decor and needs. Contact us today to book your free in-home consultation.

"Let me start by saying, I love my window treatments! Mr. Graham was very professional, easy to talk to; he talked with me, not above me, I was at complete ease. He listened to my thoughts, went through my options, and just like that – decision made. The installation crew was quite professional, friendly and efficient. They were in and out in no time, with cleaning up after themselves, and ensuring that I was satisfied with what was done. I would highly recommend Graham's and Son Interiors to anyone, and I look forward to working with them again!"
Anne Allen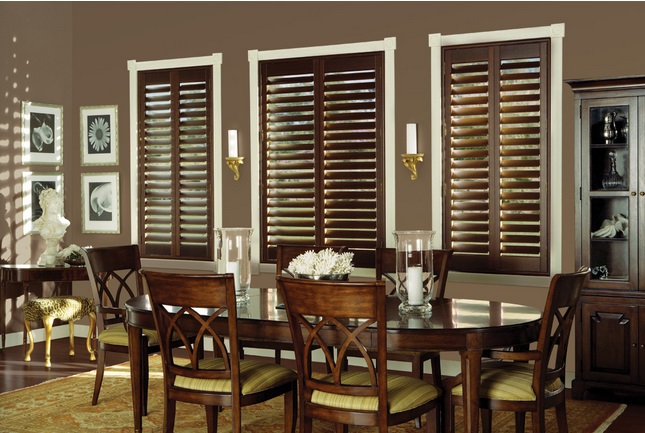 We Sell Wooden Shutters In Cambridge!
If you are looking for high quality, wooden shutters, you don't have to look far. Graham's & Son are a locally owned and operated interior design company located right here in Cambridge, Ontario. We sell the finest wooden shutters and we will even come right to your home with samples for you to try in your very own rooms. Book your free in-home consultation today.
Why Our Wooden Shutters Are Great
Graham's & Son offers you a wide range of wooden shutter options. There are many great advantages to installing our shutters. Our wooden shutters are energy efficient, environmentally friendly, strong, safe and low maintenance. They also come with a limited lifetime warranty.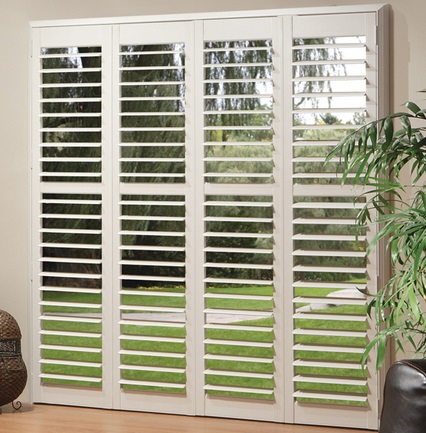 Energy Efficient
Installing shutters can greatly reduce your heating and air conditioning costs. Our quality made shutters are designed to close tightly so that they act like an extra layer of insulation. They will also help reduce unwanted outside noises.
Environmentally Friendly
Our wooden shutters are EnviroGreen and do not emit any VOC's (Volatile Organic Compounds) or formaldehyde into the environment. Our Tilia™Wood shutters have also been certified by GREENGUARD with the GREENGUARD Indoor Air Quality Certificate and GREENGUARD Certified for children and school.
Strong
Our wooden shutters come equipped with Enduralink™ connectors which are used to attach the louvers to the tilt bar. We do not need to use staples. The Enduralink™ connectors give added strength to the louvers so that they can close tightly in either direction. This greatly reduces the possibility of a breakage.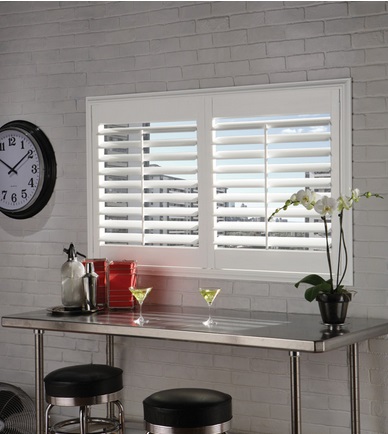 Three Louver Sizes
Our wooden shutters come in three louver sizes: 2 1/2″, 3 1/2″, and 4 1/2″. Choose your preferred size to best suit your design or visibility level. We even use computerized positioning of the louvers to ensure that every shutter in your room will have a uniform appearance even if they are different heights. The result is extremely aesthetically appealing to the eye.
Low Maintenance
Our beautifully finished shutters are easy to maintain. Simply dust and then clean them with any wood friendly product that does not contain ammonia to keep the finish looking gorgeous.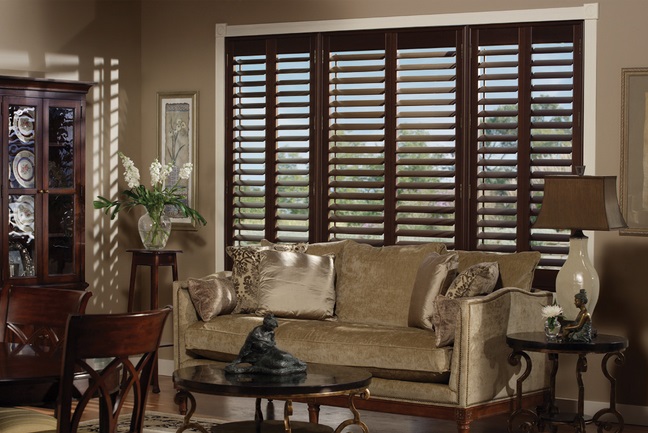 Safe
Not only do our shutters look gorgeous but they are also designed with child safety features. Our shutters have no cords which could be dangerous around children and they are also equipped with standard three, three leaf hinge recommended for child and pet safety.
Lifetime Limited Warranty
We offer a lifetime limited warranty on our wooden shutters. We are confident that our elegant window treatments will be a beautiful addition to your home for many years to come.
Brands of Wooden Shutters We Carry
Graham's & Son proudly partners with Maxxmar Window Fashions, a 100% Canadian owned and operated business, to bring you the highest quality custom made shutters on the market. You can choose from either their Tilia™ or Cashmere Hardwood collections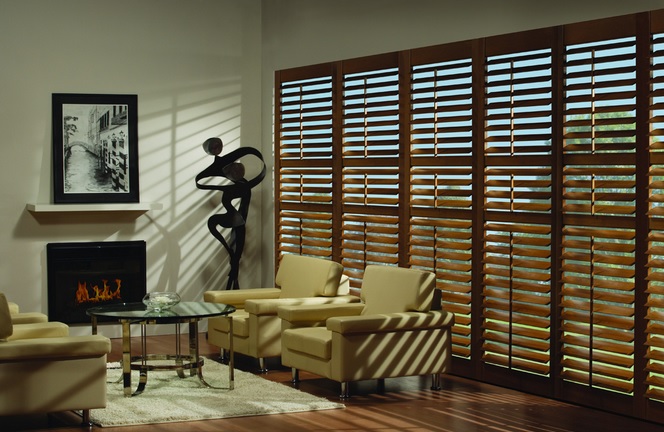 Durable
Tilia™ Wood Shutters are constructed of select, high-grade North American hardwood that has been kiln dried for optimal levels of strength and durability. North American hardwood is a straight grained wood, which means that it will allow stains and paints to absorb into the wood to a better degree, giving it further protection and a richer look.
Rich Finish
There is nothing more stunning than the rich beauty of natural wood. Our shutters are custom crafted with state of the art technology which gives the wood a long lasting luxurious finish.
Wide Variety Of Colours
Tilia™ Wood Shutters come in a wide variety of colours. Choose from numerous shades of white, ebony, and deep rich stains to coordinate with any type of decor or furniture.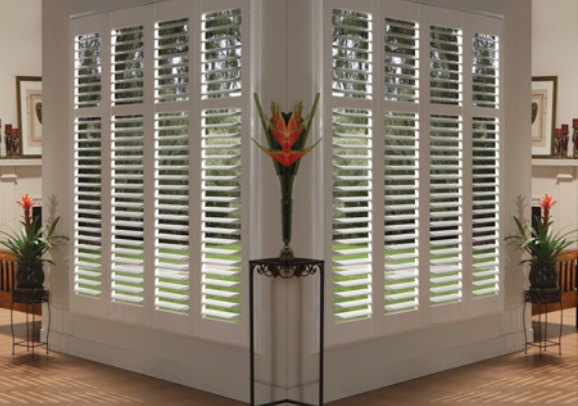 Durable
Our Cashmere shutters are made from superior hardwood, which is firmer than most hardwoods. Because of its reduced moisture content, it is extremely durable.
Superior Finish
Cashmere hardwood shutters have been custom crafted with state of the art technology to give them a durable UV protected finish which will last a long time. we also use superb paint and lacquer finishes to give your shutters a superior finish and elegant appearance.
Versatile
The Cashmere hardwood shutters are available with either standard frames or no frames at all depending on your design requirements. This flexibility makes them easy to fit almost any window shape or size.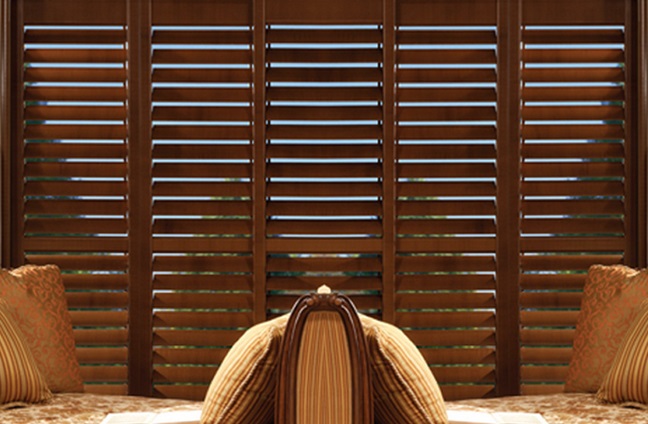 Graham's & Son Sells Wooden Shutters in Cambridge
Graham's & Son has been serving the Cambridge area for 40 years. We know Cambridge, and we have earned the reputation of Cambridge's premiere interior design company. We are a locally owned and operated family business that cares about our community. That's why we make sure we treat every client with respect and give them the highest level of customer service possible. We will come right to your home, free of charge, sit down with you, and help you to choose the perfect wooden shutters for your home. We will take accurate measurements for you, place your order and supervise the installation process. We want to make sure that you are completely satisfied with your new window treatments. If you are interested in purchasing wooden shutters for your home, contact the professionals at Graham's & Son today.