Cut to the heart of your home and take a peak – are you ready for a fresh new look in your kitchen? Start dreaming up the plans for your next renovation project with the help of these 10 beautiful kitchen ideas from Graham's & Son Interiors.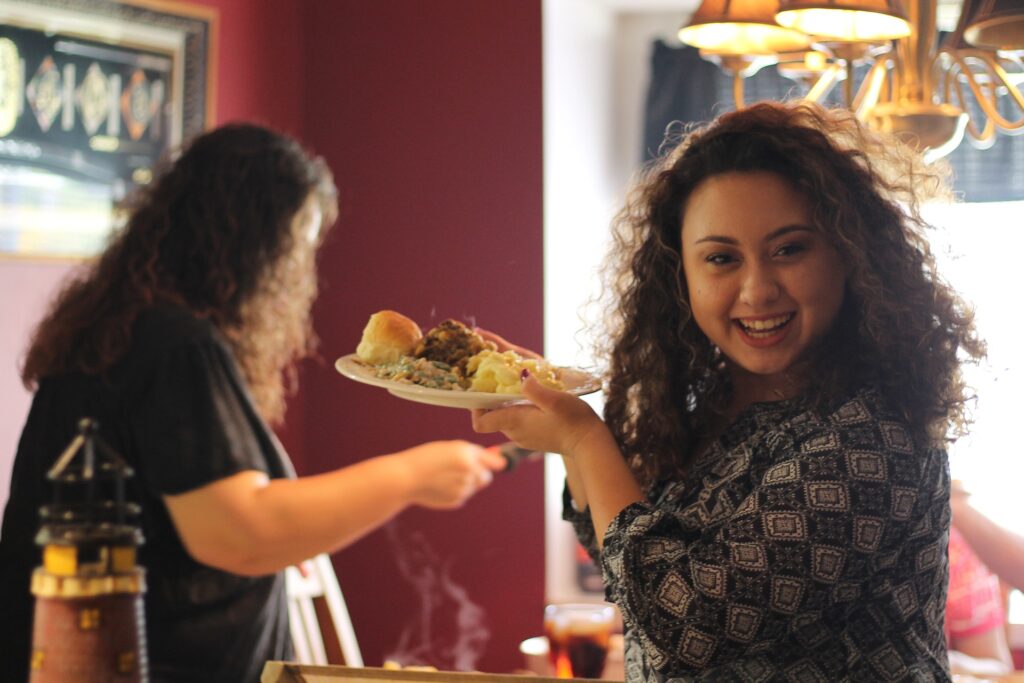 Serve dinner in style with these beautiful kitchen ideas from Graham's.
Beautiful Kitchens from Graham's - Your Cambridge Experts
1. Classic White & Bright
You can't go wrong with a classic gleaming white Kitchen. This beautiful kitchen features a granite island and walls that look like marble, as well as a light fixture that capture the light from the window above the sink. The stainless steel appliances compliment the gray in the granite, too!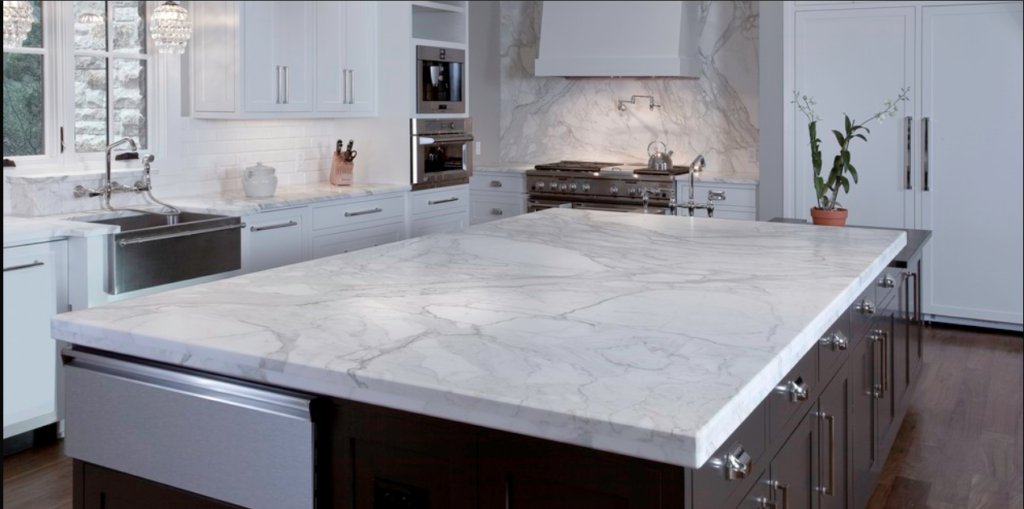 2. Warm & Woodsy
This next kitchen features warm-coloured shades that remind me of fruit and lots of wood that looks like honey. Yum! You can see the wood has been used throughout the kitchen as well as in the dining room. The shades can be drawn up to allow the warmth of the morning sunlight in or closed while everyone settles in for the evening.
3. A Mediterranean Escape
This next photo shows a Mediterranean-inspired backsplash that you could add to transform your kitchen. With the addition of some ornate details, like what you see on the kitchen canisters, and the use of warm earthy tones in the backsplash and counter, your kitchen may become reminiscent of Spain, Italy or Greece. 
4. A Splash of Very Peri
Looking for a way to incorporate Pantone's 2022 colour of the year, very peri? Why not try that bright splash of purple in your kitchen? It looks so lovely contrasted with the dark wood cabinets of this kitchen as well as the kitchen table. Also, if you don't like very peri, you can try another colour. As you see here, any colour can be added when upholstering chairs or adding table linens. Graham's can customize your kitchen – Read about their upholstering services here.
5. Dishware on Display
Oftentimes, our valuable dishes only make an appearance a couple of times per year. Some would say that's a shame. Instead, try installing cabinetry that allows you to display your dishes, particularly your plates. You can highlight Grandma's china or your other exotic collectibles in your beautiful kitchen where family members gather.
6. A Taste of Asia
Asian-inspired design tends to focus on natural and simple elements. The large picture window is graced with what looks like sliding Japanese shoji screens while the wooden table and chairs are complemented with touches of green throughout the décor. Whether you want an Asian-inspired theme or not, installing large windows, multiple windows, or sliding doors provides more light and makes the kitchen feel more pleasant overall. 
7. Black and White
Keep things simple but in high contrast with a black and white colour scheme. Mix and match with colours, fixtures, and appliances. Notice how the stainless steel appliances suit this look while most clutter is kept hidden in the many cupboards. Even the picture on the wall fits into this monochrome design.
8. Bold Metallics
This beautiful kitchen's backdrop of black and white really helps the different metallic materials used here stand out – whether it's the stove and the range hood, the light fixtures, or the bar stools. The white shutters on the windows are ideal for withstanding the fluctuating temperatures and changes in humidity. Plus, the yellow on black just pops! 
9. Greys and Greens
Some are worried that colour trends are moving away from grey, but you don't really need to worry about using grey in your kitchen. In fact, greys and greens (or a blend of the two) are popular choices for your kitchen cabinetry. Take a look at this article, Colors of the Year + Top Home Color Trends for 2022 by Jane at Home.
10. Traditional English
With Spring around the corner, we couldn't resist adding this beautiful kitchen to the list! With its green shaker-style cupboards, white apron sink and the simple roller shade for a window covering, this traditional English-inspired kitchen is simply delightful! 
Graham's & Son Interiors
Whatever style you prefer – classic or contemporary, whatever the size of your project you want – a full kitchen renovation or the addition of new countertops, Graham's has you covered. With over 40 years of experience helping customers get their perfect kitchen, you can rely on Graham's for quality work. Contact them today to start the design phase of your project and have them help you through to construction. 
Given the time and money you will spend transforming your kitchen, the heart of your home, it is important to work with a trusted company like Graham's which has been serving their community for years.  
"We had an extensive home renovation completed by Graham's & Son Interiors. The finished product is an amazing transformation which came alive with the help of the design team and especially the very hard work done professionally by their contractor."
"Just bought a home that needed a new kitchen. The installers where amazing and the Price, Quality & Workmanship the BEST!"