Kitchen Renovations by Graham's & Son Interiors

If you are planning an update to your kitchen, you can rely on Graham's & Son's over 40 years of experience. For the best kitchen renovations Cambridge has to offer, Graham's works with you every step of the way to help realize your dream kitchen. You can read more about our kitchen renovation process here!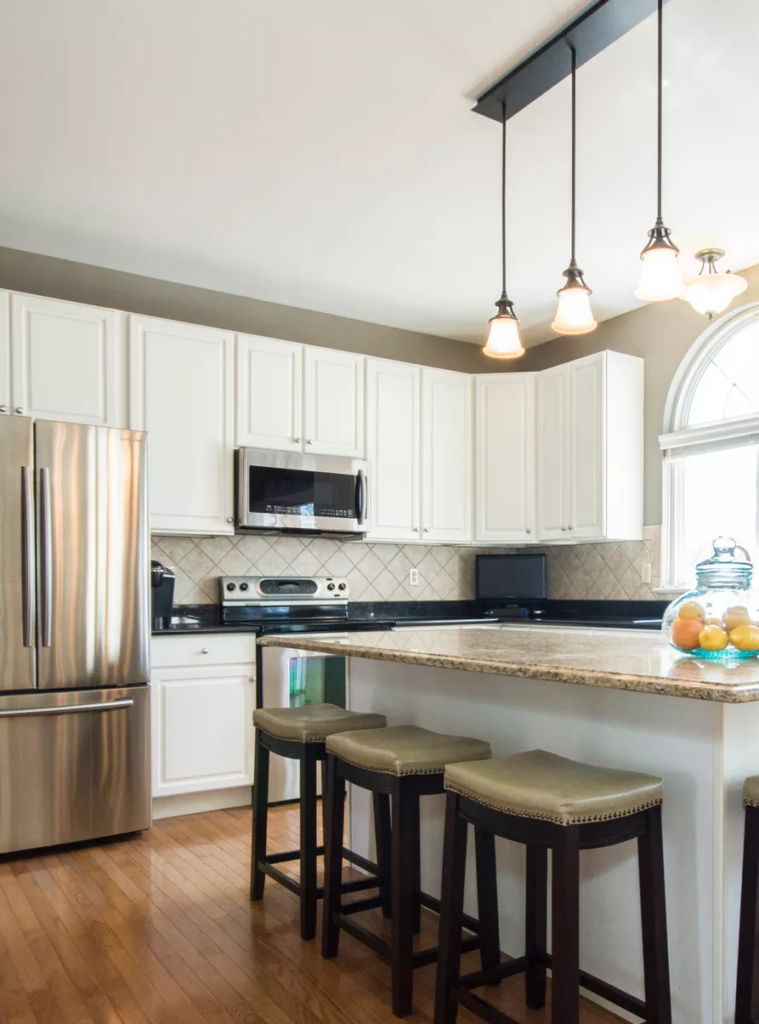 KITCHEN RENOVATIONS CAMBRIDGE - WHY CHOOSE GRAHAM'S
At Graham's & Son, we are with you every step of the way during your kitchen renovation. We understand how overwhelming renovations can be. That's why we strive to give you the support you need during the entire process, and work with you to determine which options fit well within your kitchen renovation budget.
Unlike other renovating and decorating contractors, our team offers professional plans and designs with all of our renovation services – which means you can limit the number of additional contractors who work on your home. At Graham's, we also offer: 
Free in-home, no obligation consultations to discuss plans, options, and budget 
Interior design and plan drawings
Reupholstering (so your old kitchen chairs can get a makeover too!)
Flooring services including hardwood floors, vinyl, and tile 
Custom window treatments 
Review of cabinets and countertop styles, materials, and options 
Clean-up after project
our services for kitchen renovations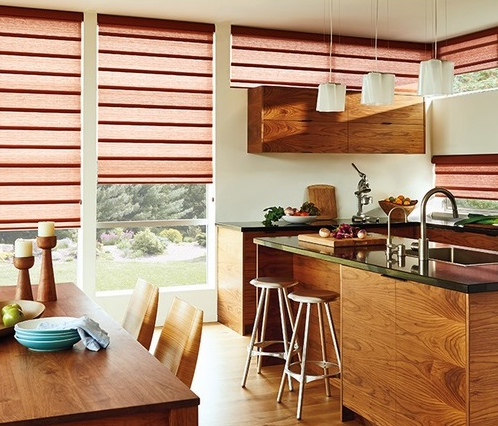 Window treatments are an often-neglected part of kitchen renovations. However, updating your old, outdated, or damaged window treatments can make a big difference in your kitchen. Don't forget about window treatments when planning your kitchen reno! The experts at Graham's can help you select the best window treatments for kitchens (e.g. water-resistant treatments, automatic window treatments, sunset shades, and more!)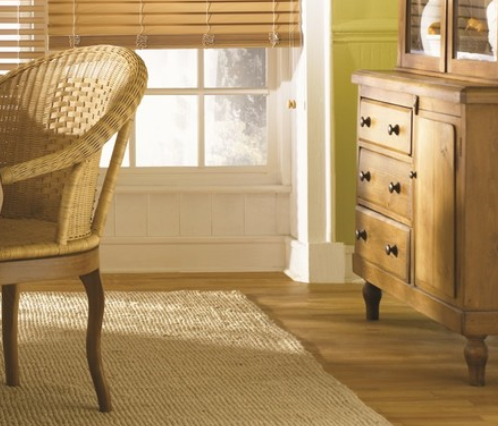 Choosing the right flooring for your kitchen remodel can feel overwhelming! There are just so many choices. Do you choose hardwood, laminate, tile, or vinyl? Which is best for you? Fortunately, the experts at Graham's have the experience and know-how when it comes to all aspects of kitchen renovations, including flooring. We can help you choose the right floors for you, your unique preferences, and your budget.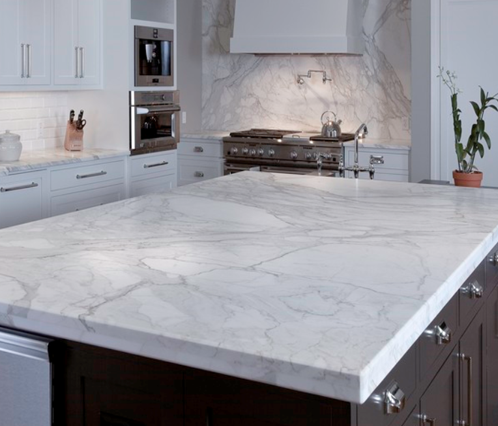 Like flooring, there are many options when it comes to countertops and cabinets – so many that many homeowners simply don't know where to start! Every kitchen renovation begins with a free in-home consultation, which allows us to go over your different countertop and cabinet options. We work with you to find the perfect fit for your kitchen and for your preferred style. If you're looking for additional resources on choosing the right counters and cabinets, check out the top Do's and Don'ts here!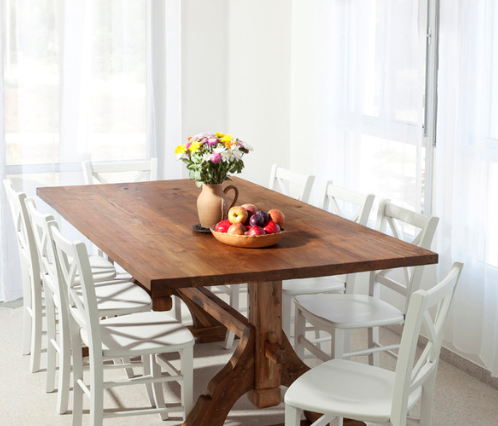 Reupholstering & Refinishing
Ready to update your kitchen, but don't want to let go of you favourite dining chairs or comfortable kitchen bench? With reupholstering, you can update your existing furnishings without replacing them! That means you can keep beloved heirlooms in your family for longer without sacrificing style. With our refinishing services, you can get your beloved wooden table looking brand new again. This is a great way to preserve some of your existing furniture and fixtures while updating the rest of your kitchen!
Consultation, Plans, & Design
Unlike many other contractors, Graham's & Son Interiors does more than just consult with you – our professional team of decorators also offer plans and designs for your project. During your free, in-home consultation, our team will go over your unique wants and needs. If you choose to move forward, we will work with you to come up with the perfect plans and design for your dream kitchen. We work within your budget and preferences to ensure you are happy and satisfied with every part of your new kitchen!
Trust Graham's & Son interiors For Your Kitchen Renovation!
At Graham's & Son, we offer a wide variety of home decorating and remodelling/renovating services, including professional kitchen renovations in Cambridge and the surrounding areas. If you are ready to start your home renovation, you can rely on our 40+ years of experience helping homeowners get their dream home! 
We offer many services to aid with your remodel, including flooring, reupholstering, and custom window treatments – which can make a big difference in any room in your home. Graham's & Son knows window coverings; we have been in the window treatment business for over 40 years! Our expertise and professionalism are second to none. 
In addition, right now we are offering an amazing deal on all our blinds, shutters, and shades – when you purchase any two, you will get a third absolutely free. We can help you find everything you need for your upcoming kitchen remodel.
"Wonderful people to deal with, and my house looks amazing!! Both Wayne and Matt were fantastic. Consultation and measurements were all done in my home everything arrived as promised and looks perfect. These days customer service means everything and these guys knocked it out of the park. Thank you Grahams I will be back!"
– Brandon Wilson
Read more Google Reviews
WINDOW TREATMENT INSTALLER & INTERIOR DECORATOR – JOIN OUR TEAM!

Graham's & Son is looking for a full-time Window Treatment Installer and an Interior Decorator, and we would love for you to join our team! We operate out of Cambridge and are looking for someone who knows the Tri-Cities area well. Training will be provided – some experience required. If you think this may be the perfect job for you, see job requirements and overview by clicking here to learn more about the installer position, or here to learn more about the decorator position.
At Graham's and Son our customers have been so pleased with the high standard of our work that they selected us for the "Best Business Service – Interior Decorating: Platinum" and "Best Shopping – Kitchen Renovations: Gold" awards in the 2017 Cambridge Times Readers' Choice Competition. Book a free in-home consultation today and find out for yourself why Graham's is the best in the interior design business. 
Contact us today to schedule. If you prefer, you can shop at home. Browse through our website, make your choice, and simply give us a call at 519-658-9025 to place your order without ever having to leave the comfort of your own living room.