When getting ready for a kitchen renovation you may be wondering, how much should your kitchen renovation cost? There are a lot of numbers thrown out there – but it's important to know what to expect for your budget. Kitchen renovations often end up costing homeowners more than they anticipated because they don't budget for unexpected costs. This article will help prepare you for the true cost of a kitchen renovation. To learn more about renovating your kitchen, contact the design and renovation experts at Graham's & Son today!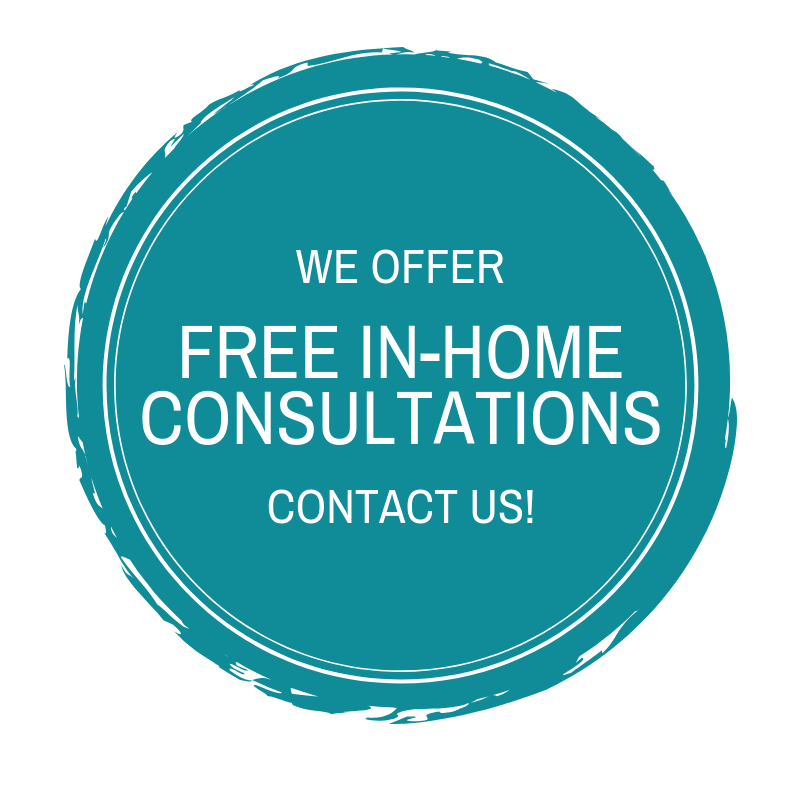 How Much Should Your Kitchen Renovation Cost?
When planning your kitchen renovation, it helps to break down the cost into the average elements that most kitchen renovations include. On average, you will pay for cabinets, countertops, new flooring, appliances, plumbing & electrical, labour, as well as unexpected costs such as damage that needs repair.
Budget breakdown of the average kitchen renovation
The average kitchen renovation budget breakdown will look something like this:
30% – Kitchen Cabinets
10% – Countertops
5% – Flooring
14% – Appliances
5% – Plumbing
5% – Electrical
20-35% – Labour
Remainder – Unexpected costs
As you can see from the pie chart and list above, the most costly parts of a kitchen renovation tend to be kitchen cabinets, new appliances, and labour. Now that you have a better understanding of the budget breakdown, let's take a look at the actual numbers.
What Is The Average Cost of a Kitchen Renovation?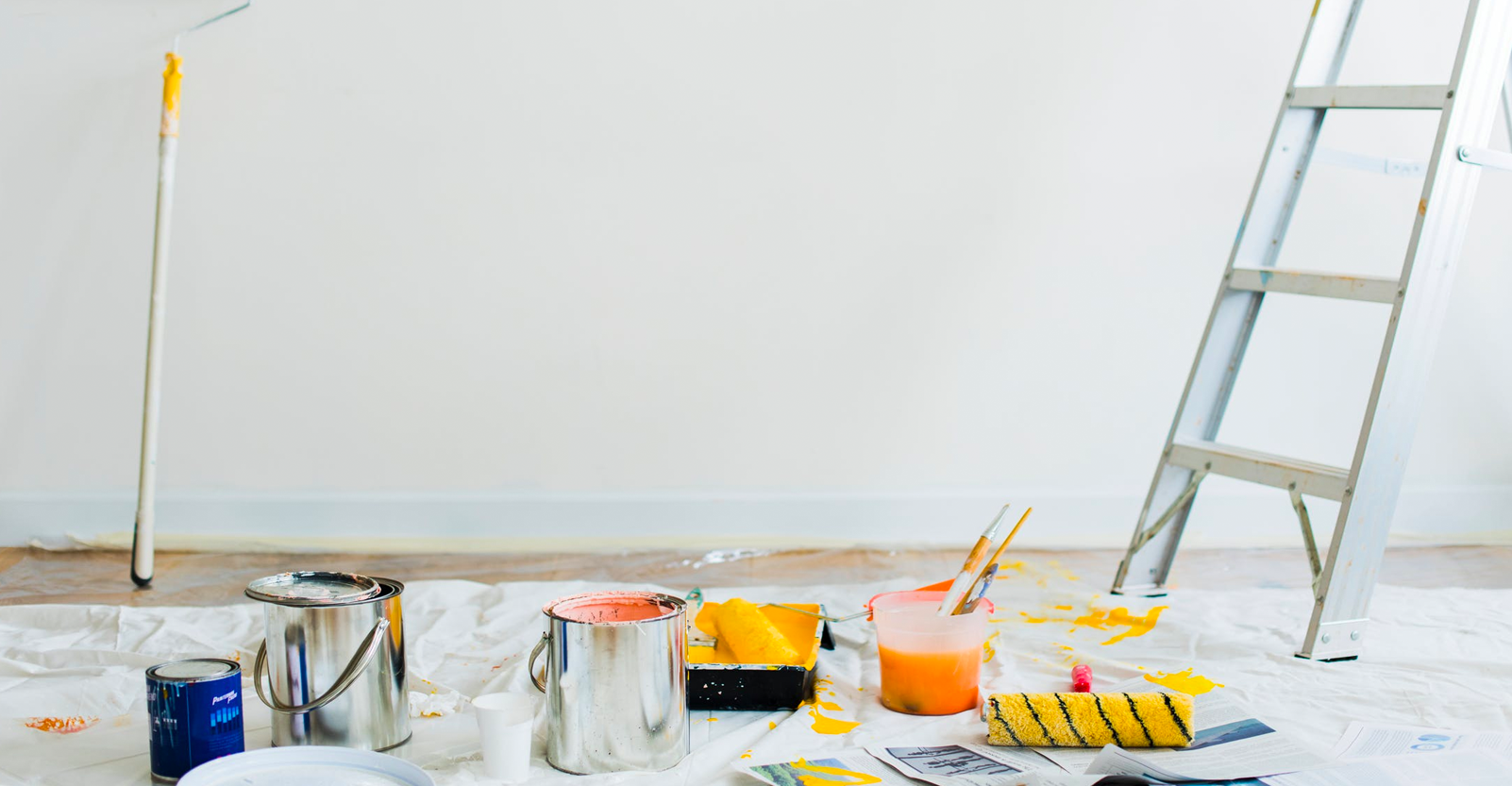 Kitchen renovations can cost between $25,000 – $50,000
According to Chatelaine, the average cost of a kitchen renovation in Canada is approximately $25,000. However, this greatly depends on the size of your kitchen, the quality of the products you choose, as well as how many unexpected issues arise. Kitchen renovations can cost up to $50,000 for a major, high-quality reno.
This may seem like a lot, but keep in mind that a kitchen renovation can increase your home's value – some experts say it can boost value by more than 12%! Even if you're not planning to sell your home anytime soon, a kitchen renovation can make you feel more at home, and increase your kitchen's functionality.
If you're still feeling a bit uneasy about the price, let's take a look at each element of a kitchen renovation below, including the average price for each, so you can feel as prepared as possible. Keep in mind the following costs are from Home Advisor, and are in US dollars. Prices in Canada may vary slightly.
Cabinets and Countertops
New cabinets and countertops will usually take up a fairly large portion of your budget
Kitchen cabinets can cost on average anywhere between $2,000 – $8,000. Although you will want to ensure you get quality cabinets installed (you won't want to be dealing with repairs or replacements in the near future), you don't necessarily have to splurge on the most expensive cabinets you find.
For example, pre-made stock cabinets are often good quality but cost much less ($75 – $150 per linear foot) vs custom-made cabinets ($500 – $1000+ per linear foot). If the thought of spending nearly $10,000 on your cabinets alone seems a bit steep for your budget, you can still find beautiful pre-made cabinets that suit your specific style and budget.
Kitchen countertops typically cost between $2,000 – $4,000. The final price will greatly depend on the material you choose to work with. For example, laminate countertops can cost as little as $800, while Corian, solid surface, quartz, marble, and other stone countertops can cost up to $5,000.
Looking at these numbers, you could get brand new counters and cabinets for as little as $3,000 – or, you could splurge on both and spend about $15,000. How much you pay is completely up to you. It's important to look at the pros and cons of each type of material before making a decision.
You should also think about whether or not something such as quartz or marble countertops is worth waiting for (e.g. if in one year from now you would be able to budget for a more expensive countertop that you would love, vs right now when you could afford to get something you just like).
Appliances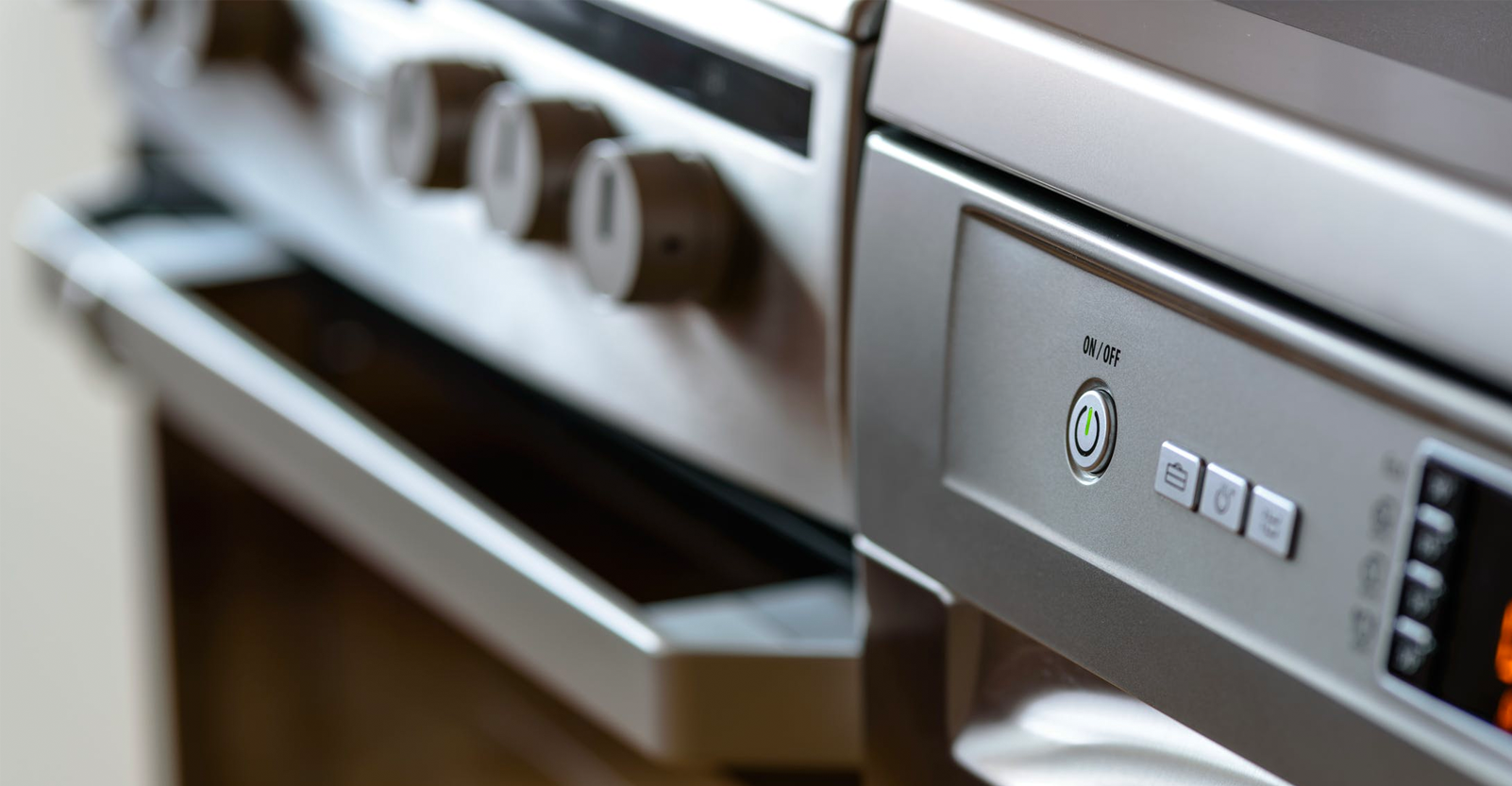 New appliances can quickly transform any kitchen
New appliances typically include dishwashers, fridges, stoves, and microwaves. The installation fees for these products typically range between $100 – $300 per appliance. Appliances usually take up quite a bit of the kitchen renovation budget – on average approximately 14% of it, but will be more if you choose higher-end products.
For less expensive options, you can choose to go to budget or discount stores. You may be able to find some smaller appliances for as little as $200! However, these products may not last as long or may not be as energy efficient. Unless you have an extremely tight budget, it is probably best to splurge on higher-end appliances if you are able to.
EnergyStar products can cost anywhere from $300 – $3000 depending on the appliance you're buying. The most obvious benefit of these products is the savings you'll get on your electricity bill. On top of that, they often have longer lifespans, meaning you won't be spending money on replacing them anytime soon.
On the highest end of your appliance option are custom-built appliances, which can end up costing over $10,000. Although the price is higher upfront, you will end up with the highest quality item built perfectly for your unique space. Custom-built appliances usually take up less space and can be made to suit your specific needs. Remember, you can also choose to use all or some of your existing appliances if they're still in great shape!
Flooring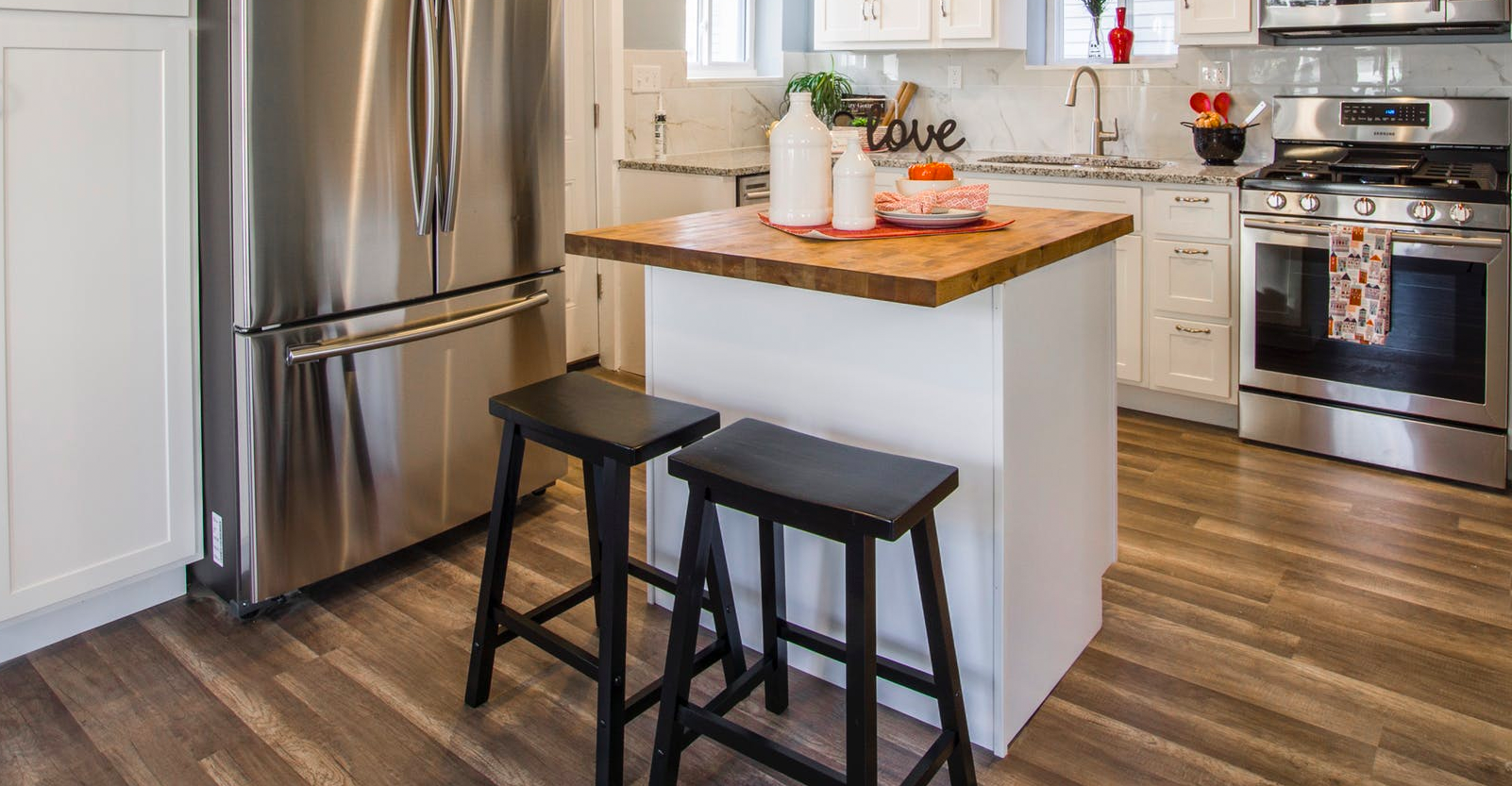 When it comes to kitchens, there are many types of flooring to choose from
Flooring is the last 'big thing' on the list, and homeowners often don't know what to expect! Tile, vinyl, laminate, and wood prices can vary widely, so it's important to look at all your options, as well as the pros and cons of each, before deciding.
Laminate flooring today can mimic hardwood so well that many homeowners can barely see or feel the difference. With laminate flooring, you're looking at around $1,500 – $4,500 depending on the size of your kitchen. Laminate can actually cost more than hardwood in some cases, so that's important to keep in mind.
With hardwood floors, you can expect to pay around $1,500 – $3,000, although you may pay more for some of the higher quality wood options out there. Other flooring options including marble, concrete, and slate, which all cost on average somewhere between $1,500 – $4,000.
As you can see, most flooring options cost around the same price. If you're looking for the most inexpensive option, you can choose to go with linoleum, which can cost as little as $800, or eco-friendly cork flooring, which can cost as little as $500!
Unexpected Costs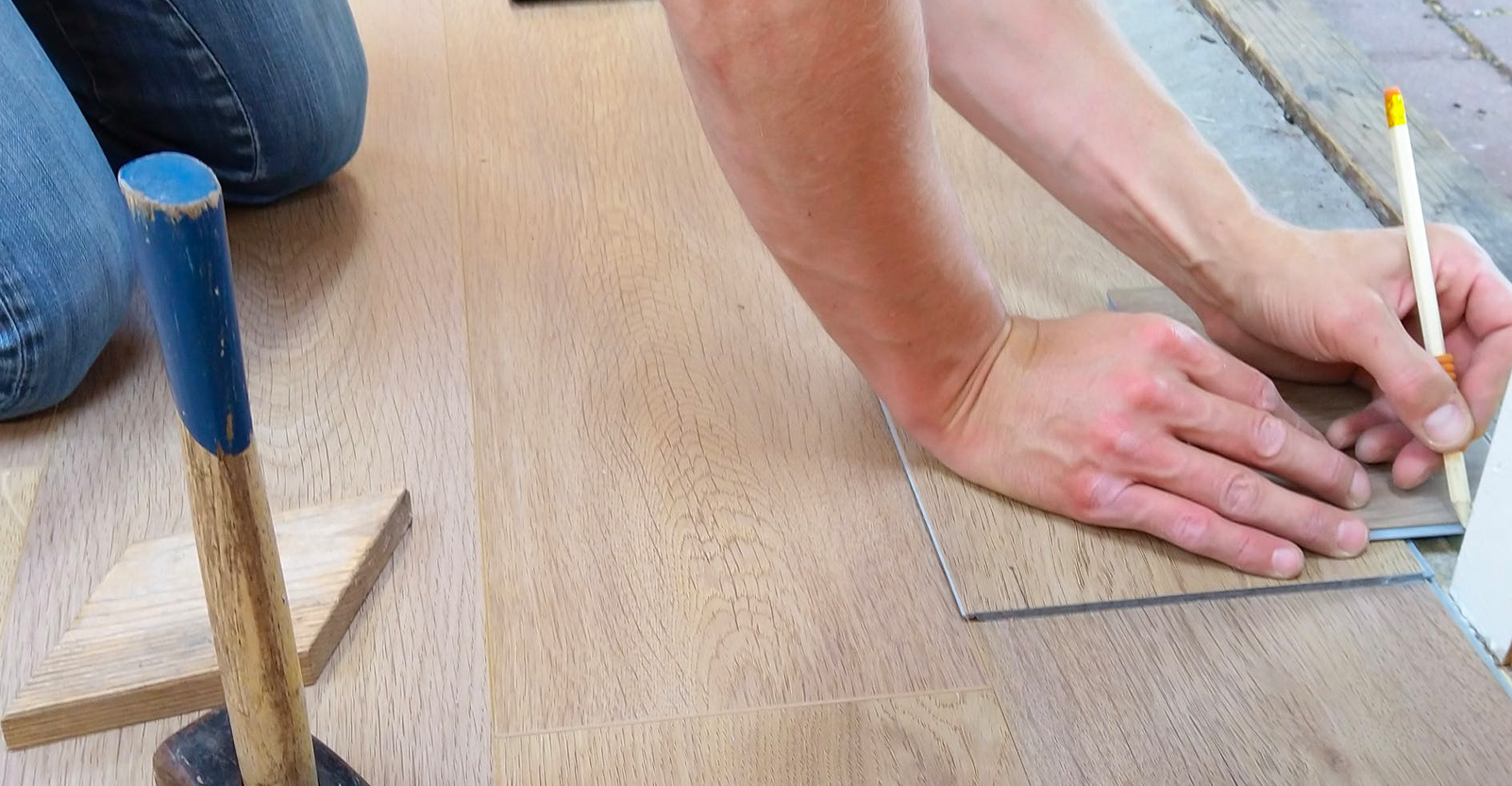 Unexpected flooring, plumbing, electrical, or labour costs can add up
When it comes to any type of home renovation, you should do your best to expect the unexpected. Although that may seem nearly impossible (how can you prepare for surprises?) you can do your best to set aside part of your budget for things that you may not initially have thought of. Home Advisor actually recommends setting aside 15% – 20% of your budget for unexpected issues. Some of the potential unexpected costs may be:
Plumbing & electrical issues – Whether you have an old or a new house, your electrician or plumber may run into some issues. If the wiring not quite right or the pipes are in weird places, you may have to spend extra to get these issues fixed before you can move forward.
Mold issues – Unfortunately, many homes have mold (often minor) and don't even know about it. If your renovators discover mold, you will need that taken care of right away. Mold removal costs can add up, especially if the problem is more extensive than initially thought.
Labour – If your renovators run into unexpected issues, you'll also have to pay for the extra labour it will take to correct these problems.
Food prices – When your kitchen is in the throes of renovation, how will you cook? Likely, you won't! That means you will probably spend extra on eating out at restaurants or at a minimum, a few extra takeout nights.
Some other 'issues' you might run into may simply be not properly budgeting (e.g. expecting flooring to cost $1000 but in the end, it costs $2,500). Even if everything is smooth sailing, you will likely find that some parts of the renovation are more costly than you initially thought, so having that 15% – 20% set aside is a great way to ease your stress throughout the process.
Where Should I Splurge (And Where Should I Not)?
Knowing where to splurge can actually help you save money
Unless you have a budget of $50,000+ and are comfortable potentially spending even more, there are areas where you should consider cutting back (and where you should be ready to spend full price). Of course, where you choose to splurge is completely up to you. Everyone has different preferences and values. However, this section will help you gain a better idea of what the experts suggest you splurge on – and where it's okay to cut back.
Cabinets – It's okay to either splurge or not splurge on cabinets. Buying pre-made cabinets is a great way to cut back costs without sacrificing style or quality.
Countertops – Cheap countertops can become a nuisance down the road – you definitely don't want to replace them anytime soon. You won't need to full-out splurge on countertops if you don't want to, but consider quality and lifespan when choosing your new counters.
Large Appliances – If some or all of your large appliances are still in good working order, there's no rush to replace them. You can continue to use them after you renovate, and it can save you thousands of dollars!
Small Appliances – Typically, you don't need to splurge on small appliances such as toaster ovens, toasters, or microwaves. Although you could potentially spend over $1,000 on a microwave, you can find perfectly fine, attractive, and functional microwaves in the low hundreds.
Fixtures – Many homeowners choose to forego spending extra on fixtures such as lighting or faucets. However, if you find a fixture you absolutely love, don't feel bad about spending a bit extra if you have room for it in your budget!
Flooring – Your floors are not easy to swap out whenever you feel like it, so you should choose flooring that you will be happy with today, one year from now, and even 5+ years from now. That doesn't mean going over budget, but it does mean allowing room in your budget for quality flooring (and flooring you actually like).
Electrical and plumbing – Don't cut costs on getting your plumbing and electrical done properly. These areas can cause MAJOR issues down the road if not done correctly, so work with the professionals and set aside from extra in case workers run into unexpected issues.
GET YOUR DREAM KITCHEN WITH GRAHAM'S & SON INTERIORS!
Looking to renovate your kitchen and finally get the dream kitchen you've always wanted? Graham's & Son can not only offer you expert advice on all of the latest trends in kitchen renovations, but they can also help you select the perfect designs and fixtures that will suit your wants, needs, and your budget.
At Graham's & Son, we also offer a wide variety of window treatments. If you are looking to update your current window treatments, contact Graham's & Son today for the most energy efficient and beautiful window treatments possible. Graham's & Son knows window coverings; we have been in the window treatment business for over 40 years. Our expertise and professionalism are second to none. In addition, right now we are offering an amazing deal on all our blinds, shutters, and shades – when you purchase any two, you will get a third absolutely free.
"Absolutely wonderful service from a great family business. They provided quality products at very affordable price. Definitely recommend using Grahams & Son"
– John O'Leary

Read more customer testimonials
WINDOW TREATMENT INSTALLER – JOIN OUR TEAM!
Graham's & Son is looking for a full-time Window Treatment Installer, and we would love for you to join our team! We operate out of Cambridge and are looking for someone who knows the Tri-Cities area well. Training will be provided – some experience required. If you think this may be the perfect job for you, see job requirements and overview by clicking here.
At Graham's and Son our customers have been so pleased with the high standard of our work that they selected us for the "Best Business Service – Interior Decorating: Platinum" and "Best Shopping – Kitchen Renovations: Gold" awards in the 2017 Cambridge Times Readers' Choice Competition. Book a free in-home consultation today and find out for yourself why Graham's is the best in the interior design business. Contact us today to schedule. If you prefer, you can shop at home. Browse through our website, make your choice, and simply give us a call at 519-658-9025 to place your order without ever having to leave the comfort of your own living room.