Home automation is an exciting concept. Having your window treatments motorized so you can conveniently and easily adjust them with a simple press of a button or program them to automatically open or close at a pre-determined time every day is a great security feature as well. But where do you start? Here's the definitive guide to help you make the perfect motorized blinds purchase. If you prefer to have an expert walk you through the decision-making process, contact the window treatment professionals at Graham's & Son. We will come right to your home and provide you with a free, in-home consultation, answering all of your questions and concerns.

"Hi Christine, Thank you. The blinds look terrific. We were very happy with the quick and expert install. Our experience in dealing with each of you was wonderful. Thanks for taking the stress out of the project by getting us exactly what we wanted and installed perfectly, no clean-up after – it is a real treat to work with such professionals.Take care and hope to do business with you again.Thank you"
-Susan Ashley
Read More Testimonials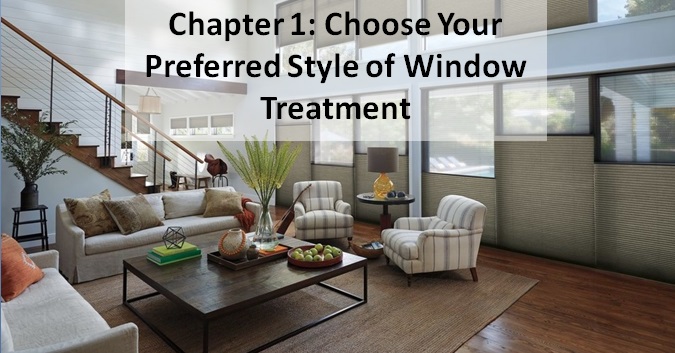 Chapter 1: Choose Your Preferred Style Of Window Treatment
Blinds, Shades, or Shutters?: There is a seemingly endless choice of window treatments to choose from that offer motorization; it may seem overwhelming. Would you prefer blinds, shades, or shutters? What colours and materials would best suit the design and decor in your rooms? Are some window treatments better than others when it comes to the function of your room? Here are a number of helpful blog posts that you can check out to assist you in making these decisions.
Custom Blinds Cambridge – We Can Make Anything
Vertical Blinds Cambridge – We Carry Everything
California Shutters Vs Plantation Shutters – Ultimate Guide
Roman Blinds Cambridge – Over 40 Years Of Window Treatment Expertise
Motorized blinds: The Key Benefits
Get Advice: Purchasing new window treatments is a sizable investment and not everyone is comfortable making that decision on their own. Thankfully there are professionals out there who are specially trained to help you make the decision if you would like that help. Many offer free consultations, so find one in your area and ask for their advice.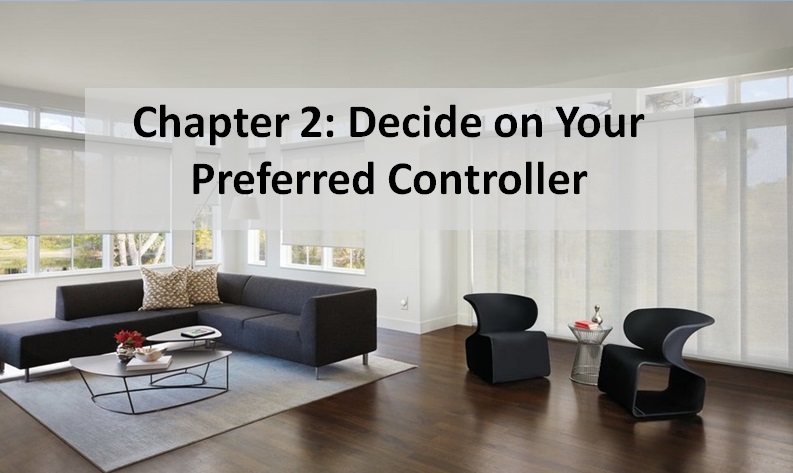 Chapter 2: Decide On Your Preferred Controller
Mobile Device and App: Whatever your preferred mobile device is, phone, tablet, etc., you can harness its power to control your motorized shades, blinds, awnings, screens, or shutters whether or not you are at home. The great advantage of a mobile device is that you can always have it with you so you can control your window treatments from virtually anywhere in the world. Some apps will also allow you to use voice commands to control your system. The following video shows you the capabilities of the MyLink app used to control a Somfy motorized blind system.
Hand-Held Remote: If you prefer, you can have a hand-held remote to operate your motorized blinds. These remote controllers are usually very simple to operate and easy to read. They come in different shapes and sizes. You can even choose ergonomically shaped models. The following video shows you Hunter Douglas' PowerView Motorization system which is ergonomically designed for easy handling.
Wall-Mounted Remote: If you always want to know that your remote is right where you left it, then mounting it on a wall may be your best option.
Hand-Held Remote with Wall Mount Option: If you would like the best of both worlds, always knowing where your remote is and being able to move around your house with it, you can choose a hand-held remote that comes with an optional wall mount.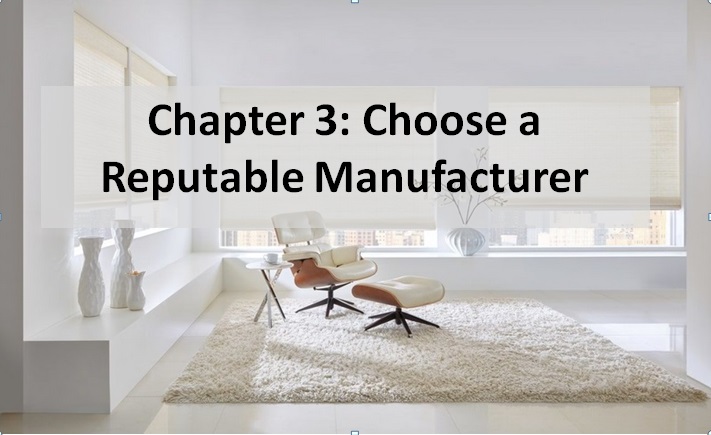 Chapter 3: Choose A Reputable Manufacturer
Testimonials: When choosing a brand of motorized blinds it is a good idea to go with a reputable manufacturer, one that has been in business for a while and has developed a solid reputation. If you have friends or family members who already have automated blinds, ask them for a recommendation. If not, check out online reviews or testimonials of the companies that you are considering to see how their previous customers have felt about them.
Warranty: You should also be looking for a company that offers a comprehensive warranty that covers both parts and service. A company that is confident that their product is the best will back up their belief with a solid guarantee.
Customer Support: When dealing with anything mechanical, there may be times when it doesn't work. Therefore, it is a good idea to find out if the company provides customer support that is readily available. You don't want to have to jump through hoops to get in touch with someone to help you if something goes wrong with your system.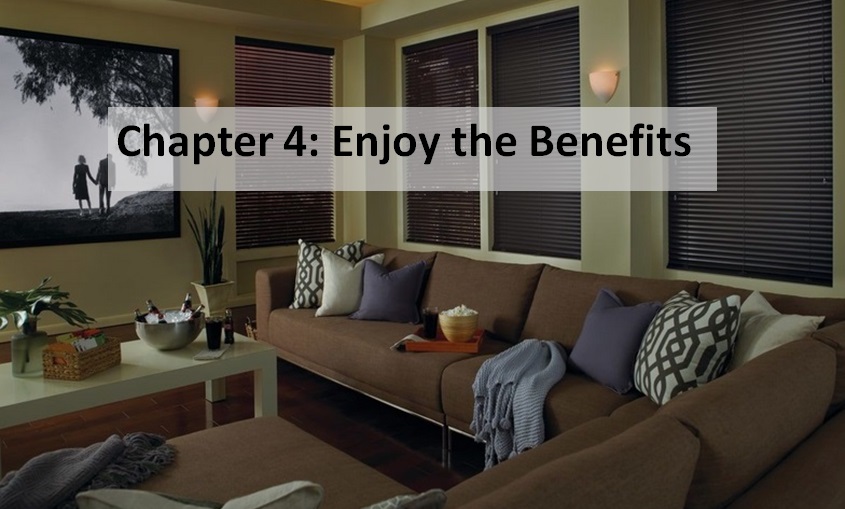 Chapter 4: Enjoy The Benefits
You will find that once your new motorized blinds are installed, you'll wonder why you didn't do it sooner. They are convenient; you have the option of controlling them wherever you are, even if you are not home. They make adjusting hard to reach windows a breeze – no more reaching into those awkward corners or climbing on furniture to access windows that are too high. Here are some other amazing benefits of having motorized blinds:
Simplify your life
No cords
Optimize lighting
Save energy
Ensure privacy
To learn more about the amazing benefits of motorized blinds, read our post "Motorized Blinds: The Key Benefits".
Let Graham's & Son Answer All Your Motorized Blinds Questions
If you would like to install motorized blinds in your home, but you still have some questions, contact the professionals at Graham's & Son. Graham's & Son has been selling and installing window treatments in Cambridge for more than 40 years. We know blinds. We are locally owned and operated and we can provide you with gorgeous and practical automated blinds, shutters, and shades for any room in your home. We will provide you with expert advice, quality, custom-made products, and top notch customer service. Our customers have been so pleased with the high standard of our work that they selected us for the "Best Business Service – Interior Decorating: Platinum" and "Best Shopping – Kitchen Renovations: Gold" awards in the 2017 Cambridge Times Readers' Choice Competition. Book a free in-home consultation today and find out for yourself why Graham's is the best in the interior design business.