Redecorating your home may help to improve your mood, Recent studies performed by researchers like Eve Edelstein, PhD, professor and research consultant show that our architectural environment can influence our stress levels, emotions and memory.. Scientists are now discovering that light, space, and the layout of your rooms can actually have a positive influence on your physical and psychological states. If you are looking to make some changes to your home decor, the interior design experts at Graham's & Son would be happy to come to your home at no charge to give you a consultation. Contact them today to book an appointment.

"Let me start by saying, I love my window treatments! Mr. Graham was very professional, easy to talk to; he talked with me, not above me, I was at complete ease. He listened to my thoughts, went through my options, and just like that – decision made. The installation crew was quite professional, friendly and efficient. They were in and out in no time, with cleaning up after themselves, and ensuring that I was satisfied with what was done. I would highly recommend Graham's and Son Interiors to anyone, and I look forward to working with them again!"
-Anne Allen
Read More Testimonials
What Is Home Decor?
The Merriam-Webster dictionary defines home decor as "a stage setting; the style and layout of interior furnishings." Your home decor includes all of the colours, furniture, accessories, etc. of the interior of your house.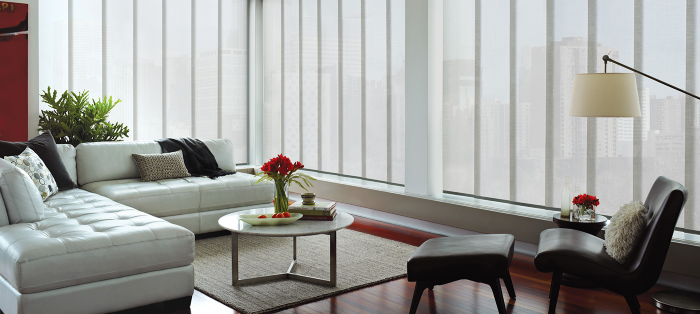 Why Home Decor Is Important
For all of you who love to redecorate, science is now backing you up and explaining why home decor is important for our well being. According to Deborah Needleman, author of "The Perfectly Imperfect Home" and founder of Domino Magazine, "The point of decorating…is to create the background for the best life you can have." We might feel guilty about prioritizing home decor or perceive it as a guilty pleasure. However, decorating is not a frivolous pastime but is a way in which you can bring beauty into your living spaces, to lift you above the mundane, to comfort, to make you feel looked after.
According to Susan Clayton, an environmental psychologist at the College of Wooster, "for many people, their home is part of their self-definition, which is why we do things like decorate our houses and take care of our lawns." When you think about it, our flower gardens and lawns really don't serve any necessary purpose other than being a public face that people put on. Our homes and yards become an extension of ourselves. We also mark life changes through decorating, like converting a den into a nursery and then updating the nursery to reflect the growing child's age.
Beyond just being a presentation of our personalities to the world, science is also exploring how factors such as light, space, and the layout of your rooms affects your physical and psychological well-being. Eve Edelstein, PhD, adjunct professor at the NewSchool of Architecture & Design in San Diego and a research consultant to the Academy of Neuroscience for Architecture (ANFA), states that "The premise is to consider how each feature of the architectural environment influences certain brain processes such as those involved in stress, emotion, and memory."

Decor
Interestingly homes which are a bit more cluttered actually feed the brain more than those which are minimalistic according to John Zeisel, PhD, who serves on ANFA's board of directors and whose company designs comforting environments for dementia and Alzheimer's patients in Woburn, Massachusetts. Zeisel states that "Alzheimer's patients wander. However, if you provide good visual cues- pictures and objects they're familiar with, destinations at the ends of hallways, such as kitchens, activity spaces, and doors that lead out into safe and inviting healing gardens – they stop wandering and begin to walk with purpose." It's the same with us. When you look around your home and see pictures of times you've enjoyed, books you have read, or things you are working on, you tend to feel more grounded.
Lighting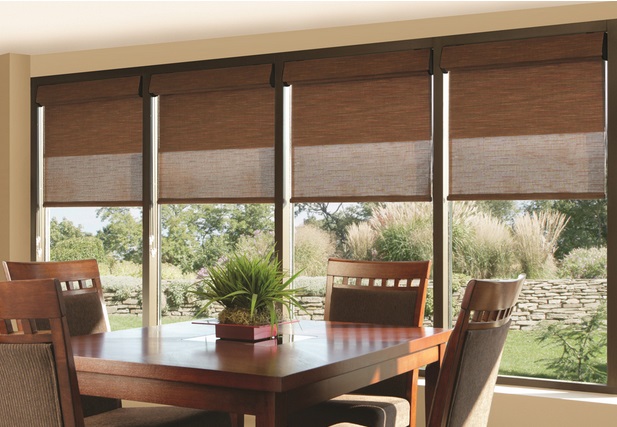 Most of us already know how lighting can affect our moods, hence the phrase "mood lighting." Candles are great to help set a romantic mood and lots of natural bright sunshine lifts our spirits. According to Zeisel, having large windows or a balcony where you can see outside and know what the weather is like actually helps people to relax, because it makes them feel more in control. To take more control of the lighting effects around your home, consider installing window treatments such as blinds, shades , or shutters that can give you a wide range of mood-setting options.
Kitchen
The kitchen is the heart of your home; it's that place where you and your family gather to share stories, do homework, relax, and wind down from your busy days. Ideally, a kitchen that is designed so that you can look at others while you are cooking, will help you feel safer and more in control. According to Zeisel, if you are facing away from your family, then all of the noises and activity happening behind you cause your brain to "continue to produce adrenaline and cortisol, the hormones associated with anxiety, fear, and stress." If your kitchen makes you feel closed off and not connected to your family, this may be a good time to consider a kitchen renovation. Installing an island is a great way for your family to gather around you as you prepare your meals.
The Use Of Curves
Johnny Grey, a British kitchen designer who collaborated with Zeisel, suggests that having curves on your furnishings, cabinets, and counters is also a way to give you feelings of contentment and well-being in your home. He says that it "has to do with your peripheral vision and is linked to a primitive part of the brain called the amygdala." He goes on to relate the example that if you were walking through a narrow tunnel that was filled with jagged rocks, your only thought would be about avoiding getting hurt. If that same tunnel was lined with soft upholstery, your mind would be free to relax and think pleasant thoughts. The same holds true for us in our homes. He points out that not everything needs to be curved, just some significant elements.
Privacy Is Important
Zeisel goes on to say that privacy is important to helping you feel relaxed. It can cause you stress if you have no place of retreat. Even if you don't have a room of your own, being able to escape to the bathroom for a shower or bath can help. If your bathroom needs a little TLC to make it a more restful place of solitude, now might be a good time to consider a bathroom renovation.
Change Is Good
University of Wisconsin's Richard J. Davidson, PhD, recommends moving things around a bit or playing with the lighting as they may help to lift your spirits. He says, "One of the keys to a home that elicits a lot of happiness and positive emotion is that it changes to some extent." So if you have the renovation or redecorating bug, don't repress it; it's actually good for your soul.
Home Decor By Graham's & Son
If you have been inspired by this post to start transforming your home into a stress-relieving place of relaxation and well being, contact the interior design professionals at Graham's & Son to help you get started. Even if you are considering small changes such as window treatments, contact us to book your free in-home consultation today. We will come to your home, and provide you with a free, no obligation quote during our first visit! Whether you are considering a kitchen, dining room, living room, or bathroom renovation, we can help. Click here to view a gallery of our work.