In this blog post, Graham's is going to showcase 11 unique ideas for bathroom tiles that are popular in 2022. Let's get in style with these awesome bathroom tiles.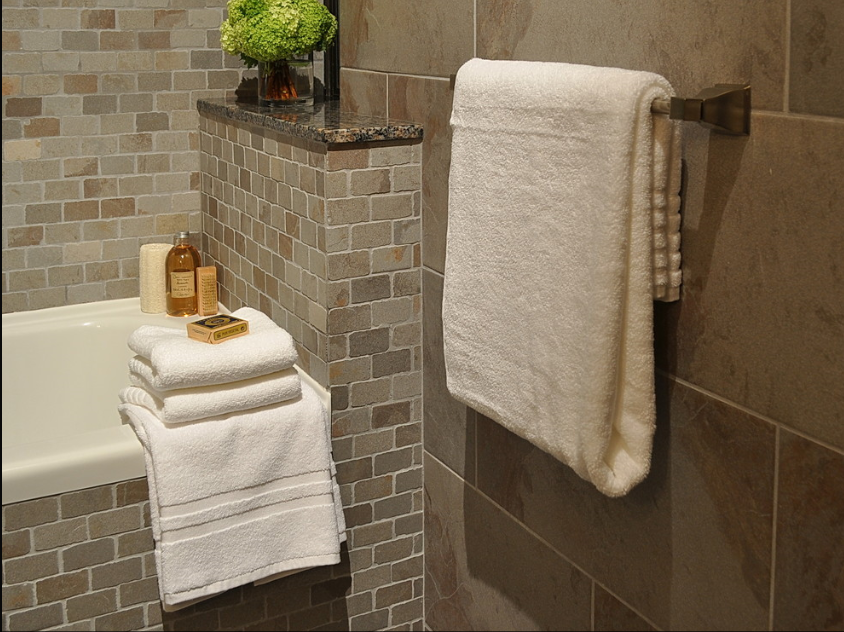 Transform and update your bathroom with new bathroom tiles from Graham's!
Starting off the list are these honeycomb tiles. This made the list because the look is fun and high-quality. Plus, if you find some tiles with a touch of gold, this can take on a luxurious look. Also, since nature-inspired elements are big in 2022, this tile design is a winner. 
Green is a popular design colour for 2022, so feel free to try soothing shades of green for your bathroom tiles. Also, instead of square tiles, try triangular tiles that contrast green tiles with a lighter shade. Have a look at these Zellige tiles and the beautiful shades of green available. 
The honeycomb tiles above were a type of graphic tile, here we have offered you a bolder graphic tile incorporating blues and yellows. These tiles would make for beautiful flooring. Take a look at the bathrooms featuring graphic tiles in this article by Sebring.  
While rectangular tiles have been popular, these chevron tiles are shifted slightly delivering a new look. You can try alternating colours, too. 
Although wood is never truly out of style, it is definitely in style for 2022. People want to merge the outdoors with the indoors, so whether you have real wood or composite wood, these tiles are an excellent choice and are designed to withstand heat and humidity. See some more examples of wood tiling here in this HGTV article.
3D and textured tiles are a unique trend to incorporate and while these tiles can be used to create a dramatic effect, My Design Agenda suggests using neutral coloured tiles so they are not overwhelming to look at. 
According to Sebring Design Build, Matte finishes seem to be making a comeback, so you could look for bathroom tiles with a matte finish as opposed to a glossy finish. Slate is a great choice because of its natural matte look. 
Just adding coloured tiles can make you feel like you're on vacation. These beautiful blue tiles, for example, will transport you to an ocean with white sand beaches. 
As natural elements are popular in design trends, you could try mixing and matching tiles made of earthy tones and textured designs.
As square tiles have become less popular this year, circular tiles are making a comeback. Try big or small circles or circle motifs.  
Last but not least is marble tiles. This style is a classic and it looks great in predominately white bathrooms. Try large marble tiles on walls or even on floors.  
Whatever trends and colours of bathroom tiles you find appealing, Graham's and Son Interiors, located in Cambridge, Ontario, can help you discover what works best for you and your budget. With over 40 years of experience in interior design and renovations, Graham's is the expert guide you are looking for. Contact them today for a free consultation.
"Great experience working with Graham's & Son Interiors. Highly recommend their services. We had excellent service, advise and workmanship right from quote to job completion. All the staff, the owner, project manager, store staff and installers were incredible to work with. Excellent customer service and quality workmanship. Thank you for your help, patience for a job well done!!"