In this post, we'll take a look at 4 of the most mindblowing home makeovers on Love It Or List It. 
At Graham's & Son Interiors, we've been in the home renovation and decorating business for over 40 years – so we know a great home makeover when we see one! 
Here, we'll look at 4 of the best makeovers from HGTV's Love It Or List It to give you great renovation ideas. Let's get started! 
4 of The Most Mindblowing Home Makeovers on Love it Or List It
Love It Or List It is a Canadian home design TV show.  In each episode interior designer Hilary Farr and real estate agent David Visentin get a budget for renovations on the featured homeowner's current house and show them new houses in their budget. In the end, they present the homeowner with their renovated home after they've seen other homes in their price range in their preferred neighbourhood. The homeowner then has to decide if they "love" their home again or if they are ready to "list it."
1. Dark Dreary Wooden Kitchen & Dining Area 
In this house, along with many older houses, the dark wood finishes such as the trim, doors, floors, cabinets, and more made the room feel small, outdated, dark, and uninviting. The space was not only outdated but also not very functional. When you think of hosting friends and family and sharing a meal you think of warm, inviting, open spaces that have room for people to mingle, find a seat, and enjoy.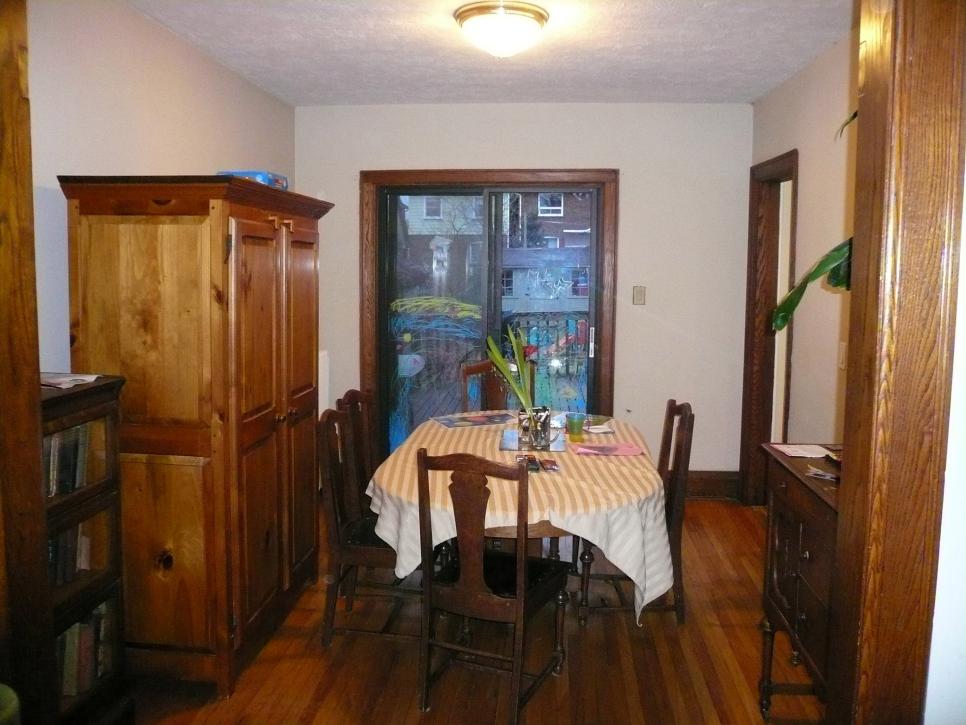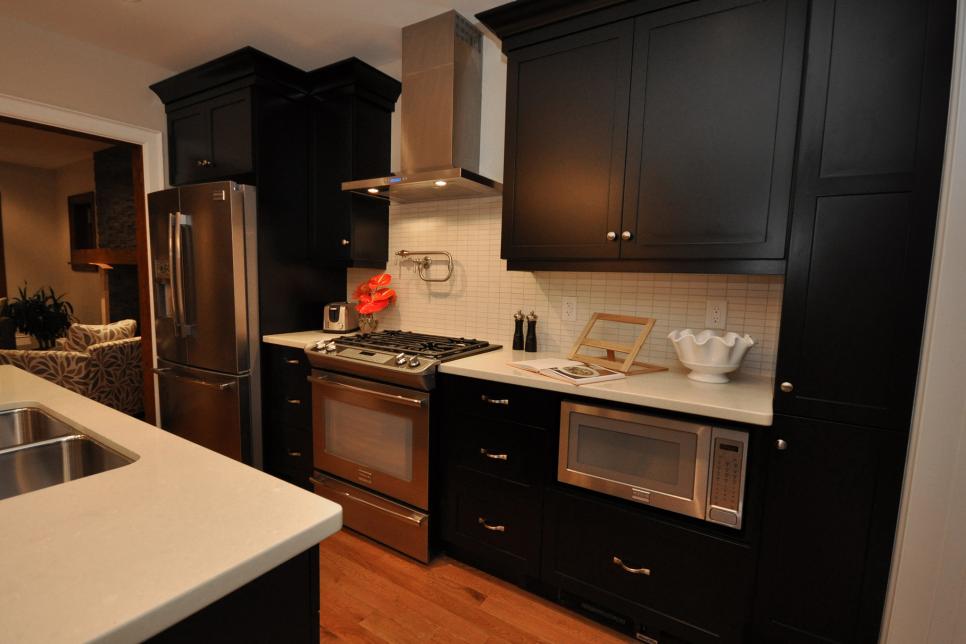 AFTER
By creating this open concept kitchen and adding a nice backsplash and brighter lighting, this space went from being dark and dreary to open and inviting. By reconfiguring the dining room into a kitchen the designer opened up the space, making it more functional. To keep with the more traditional elements of the house she added crown molding to the cabinets. 
2. Pastel Bathroom
This bathroom straight out of another era was not working for these homeowners. The single purple sink along with the floral tile and the pastel pink floor was a design disaster.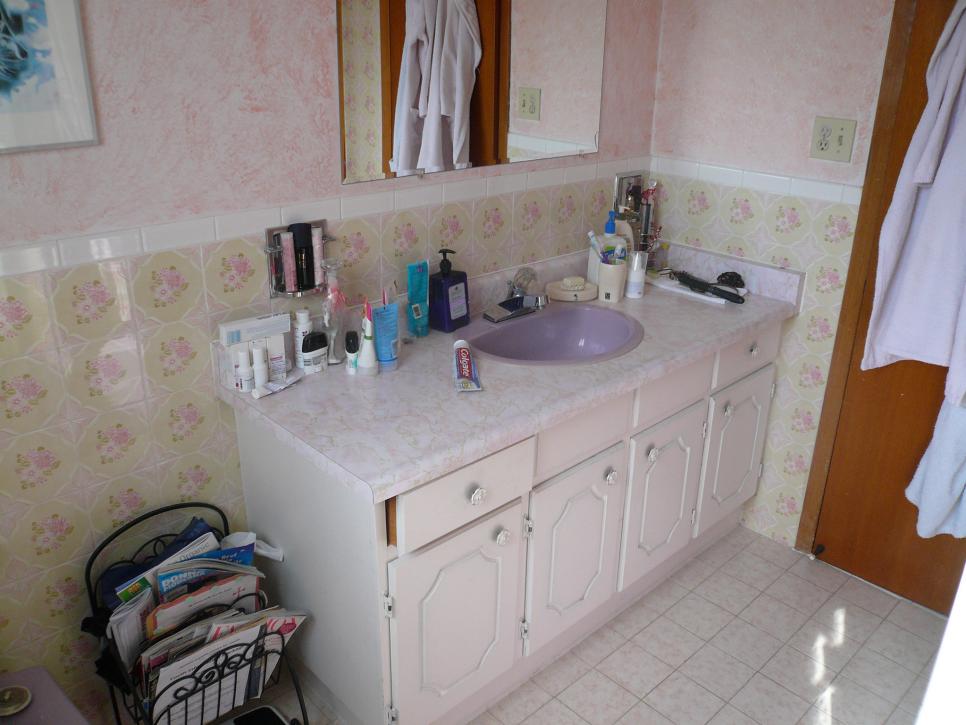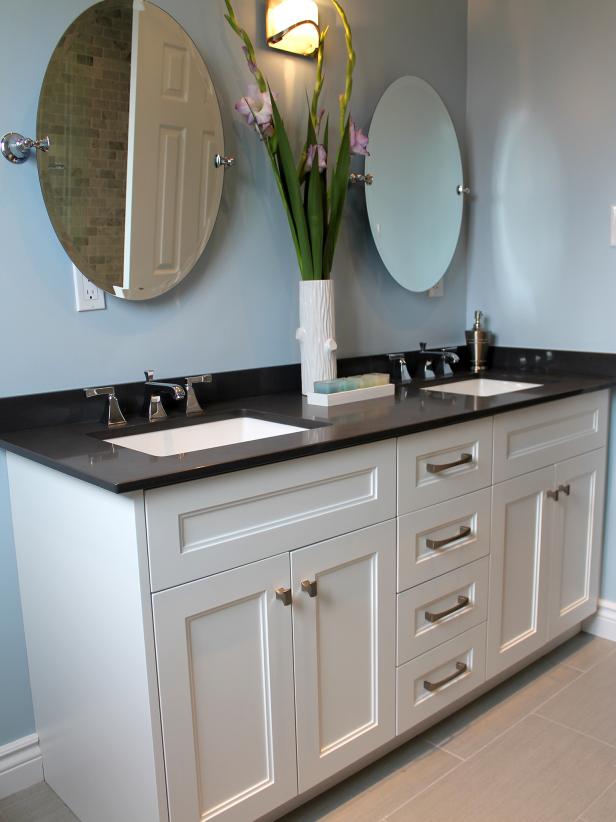 AFTER
After getting rid of the outdated tile and sink, along with the multiple pastel colours, the designer went with a pale blue to freshen up the walls. She also increased the functionality of the space by adding a double sink, two mirrors, and large cabinets for adequate storage. 
3. Outdated Kitchen Space
For this outdated kitchen, the homeowners wanted a design and style update along with a refreshed layout for their young family. The old cabinets, tile, and lack of counter space made this kitchen less functional than it could be.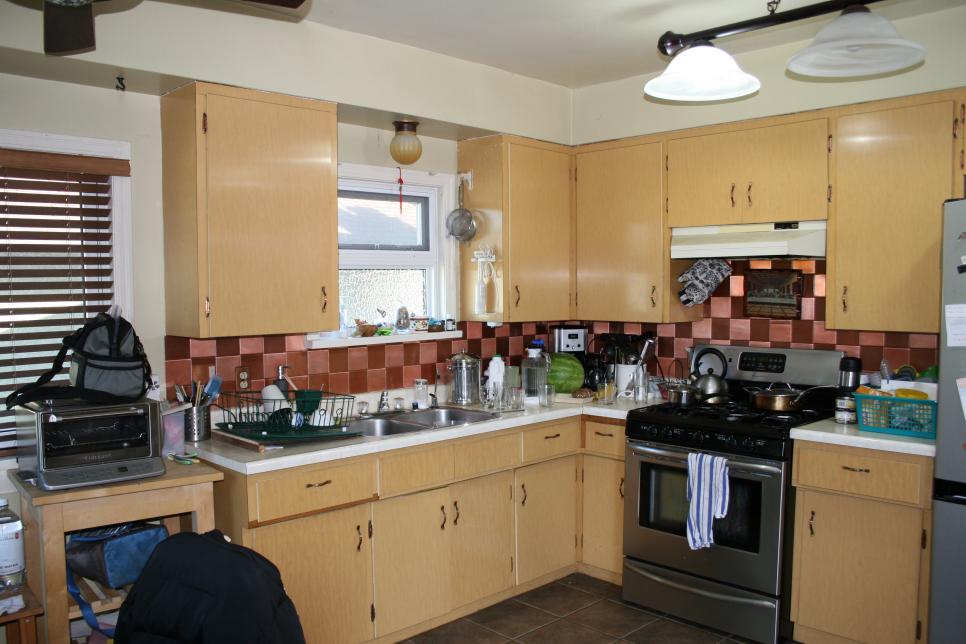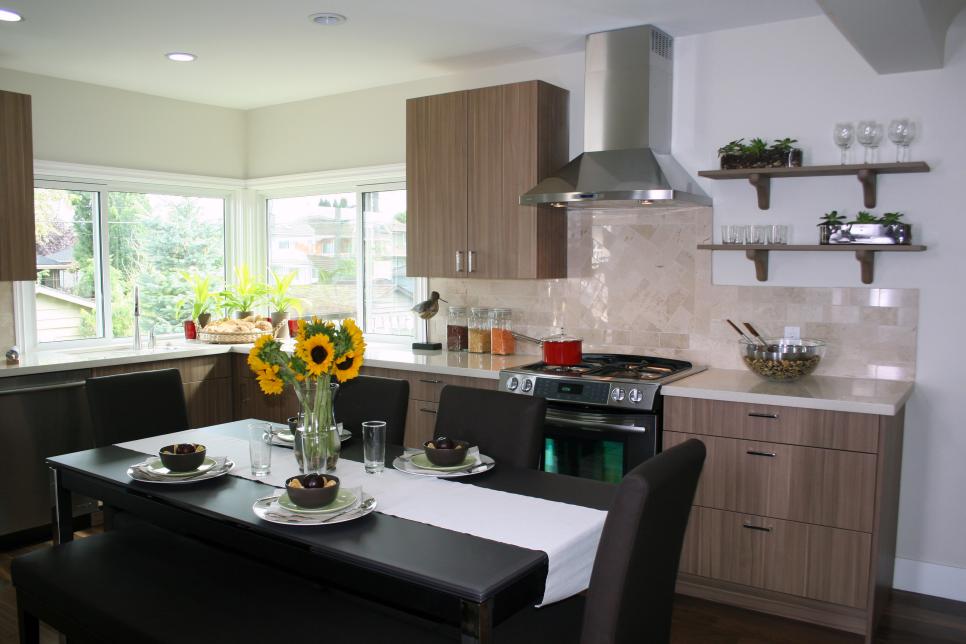 AFTER
Like many other love it or list it renovations, the designer opened and brightened this kitchen. The new kitchen features an open floor plan with sleek, updated cabinets and some open shelving to add a contemporary style to the kitchen. The added windows also brighten up the space. The new space is now functional and stylish. 
4. Dark Dreadful Dining
In this unbelievably dark kitchen and dining area, the bench seating was not functional. As well, the large brick fireplace made the space challenging to work with. The dim lighting made it feel uncomfortable and uninviting.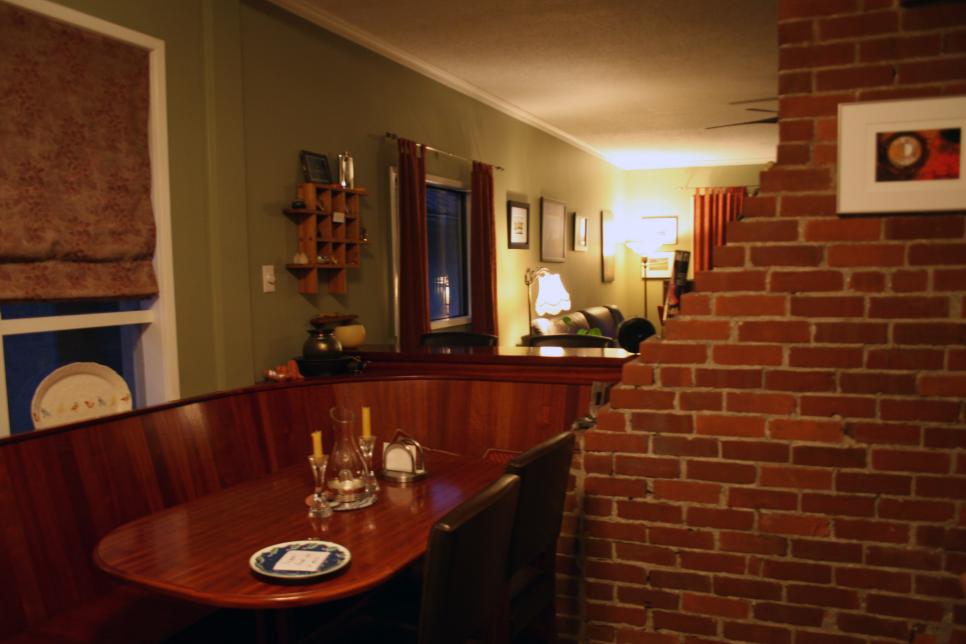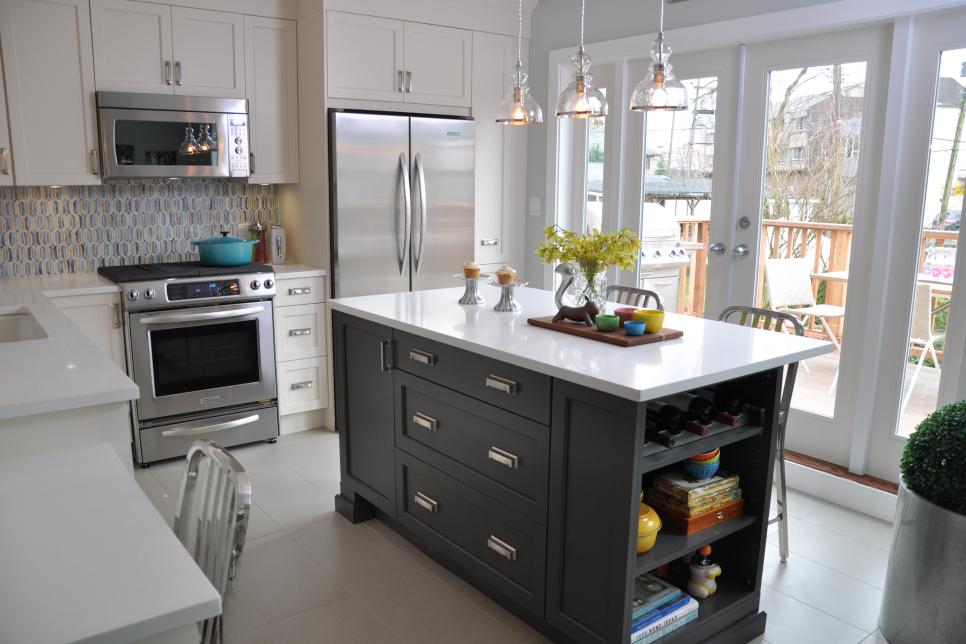 AFTER
This doesn't even look like the same space. After the love it or list it makeover, the designer was able to keep the fireplace by moving the kitchen cabinets. Using light colours brightened up the room and even made room for an island. The function and style of the makeover is unbelievable! 
Inspired By These Love It Or List It Makeovers? Ready To Get Your Dream Home?
Graham's & Son Interiors Offers Home Renovation And Decorating Services In The KW Area!
Love your home again! If you're looking for high-quality, professional interior decorating services in Cambridge, Waterloo, Kitchener, or the surrounding areas, you can rely on Graham's & Son's 40+ years of experience in the interior decorating industry. 
All of our projects start with a FREE, no-obligation, in-home consultation, so we can hear all about your plans and dreams. We can help advise you on what styles, materials, fixtures, and furniture will be best for your unique home, your wants and needs, and your budget.
We also offer window treatment services, reupholstering and refinishing, full kitchen and bathroom renovations, and so much more! Let's get started today!
"Great experience working with Graham's & Son Interiors. Highly recommend their services. We had excellent service, advise and workmanship right from quote to job completion. All the staff, the owner, project manager, store staff and installers were incredible to work with. Excellent customer service and quality workmanship. Thank you for your help, patience for a job well done!!"
– Karen Darnell, Read More Here