Did you know that there are 4 main bathroom styles to choose from when designing a new bathroom? In this blog, Graham's will look at the following 4 popular design styles:
We'll include the definition of each style, an explanation of what features make it unique and some pictures to demonstrate! 
Keep reading to see what bathroom styles suit you best!
The Top 4 Bathroom Styles
Definition: 
Out of all the bathroom styles, this is probably the one that most people would recognize. Inspired by 18th-century England and the French countryside, traditional bathrooms feature natural elements.
Features That Make Traditional Bathrooms Unique:
Neutral colours
Warm Wood furniture or décor
Wall sconces with ivory shades
Detailed millwork
Symmetry
This bathroom style is warm and inviting – no wonder it's popular!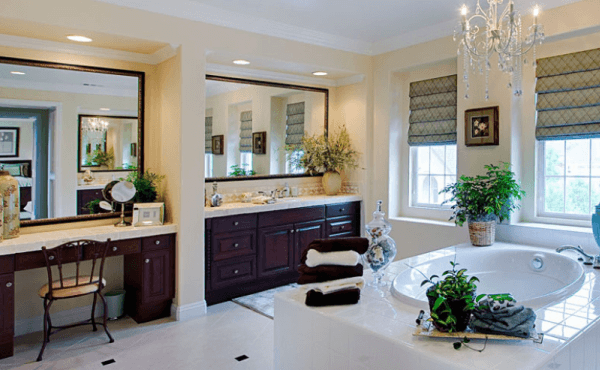 Definition:
This bathroom design style represents the style that was developed from the 1920s to the 1950s, although some would say it is any style from the 20th century. It is not to be confused with contemporary design which we will highlight below. Modern bathrooms contain elements that you would see in styles such as art deco, cubism, and minimalism.
Features That Make Modern Bathrooms Unique:
Clear lines
Geometric shapes
Wood and metal
Sleek furniture
If you enjoy the warmth of wood but sleek designs, this is the style for you!
Definition: 
Although most of us would use the words modern and contemporary interchangeably, they are different in the context of design and style. A contemporary style bathroom is any style that is currently being produced. 
Features That Make Contemporary Bathrooms Unique:
According to HGTV, contemporary bathrooms include similar elements to modern design like clean lines and geometric patterns; however, they also include…
Curves 
Hard angles
Modern materials
Contemporary bathroom styles are also ideal for small spaces!
Definition: 
Transitional-styled bathrooms incorporate several features from traditional and contemporary designs. Browse through the blog article, 21 Designer-Approved Ways to Pull Off Transitional Style, for inspiration on how to blend these 2 styles.
Features That Make Transitional Bathrooms Unique:
Rich wood
Subtle, clean colours and tones
Millwork
A blend of curves and straight lines
This is a fun style to work with since you can hold onto traditional elements and add contemporary pieces at the same time.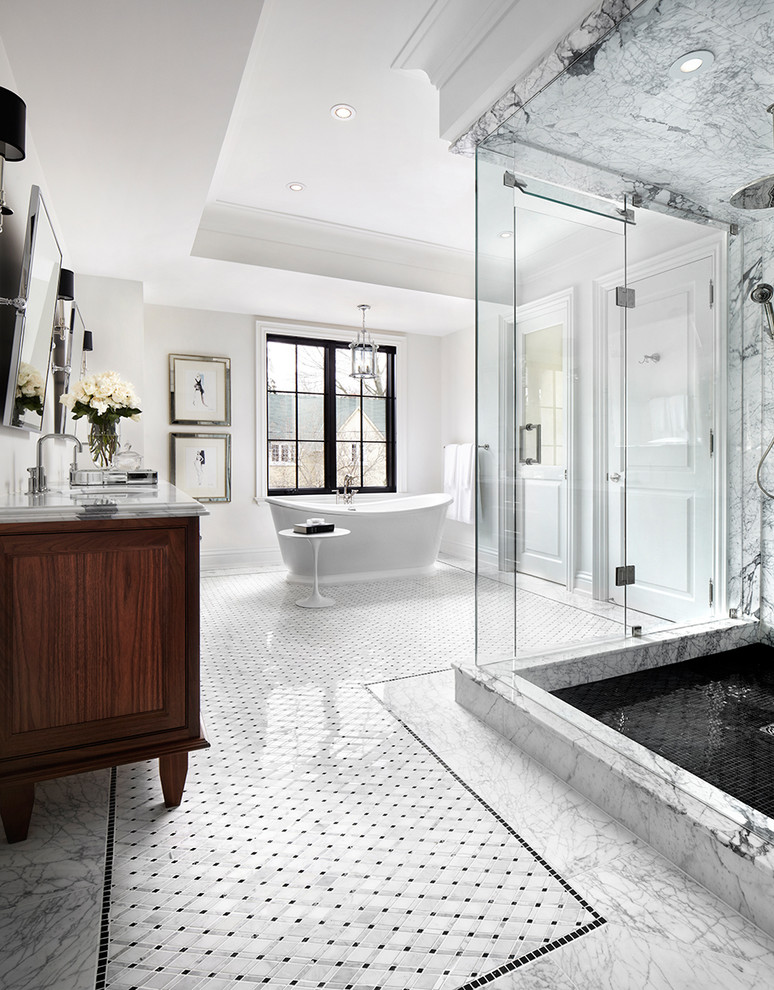 This is just a peek at what your new bathroom design style could be. If you are thinking of remodelling your bathroom, just imagine the possibilities. You may be seeking a new bath/shower, new lighting, new flooring, a new piece of art or a complete renovation! Whatever it is, Graham's & Son Interiors can help. 
With over 40 years of experience in home décor and renovations, Graham's can help you decide on the style that suits you best. They offer free in-home consultations, help you choose and order quality products, take measurements and will finish your bathroom transformation. Watch the video and read the testimonials below to learn more about the quality workmanship of Graham's. 
Contact an expert from Graham's & Son Interiors for your new bathroom style or to inquire about their other products and services. 
"Great experience working with Graham's & Son Interiors. Highly recommend their services. We had excellent service, advise and workmanship right from quote to job completion. All the staff, the owner, project manager, store staff and installers were incredible to work with. Excellent customer service and quality workmanship. Thank you for your help, patience for a job well done!!"
"What a great decision to choose Graham's & Son Interiors!"