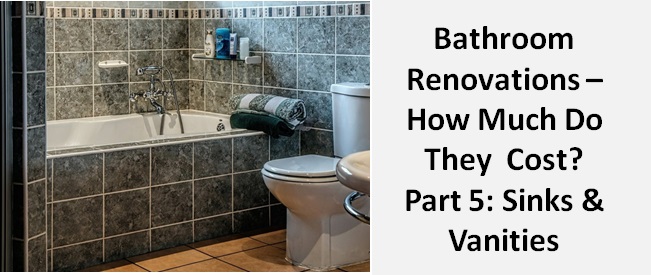 A new bathroom is closer financially than ever before, especially now that you have a better understanding of the costs involved. In part five of this eight-part series, "Bathroom Renovations: How Much Do They Cost," we will be looking specifically at the cost of sinks and vanities. In the previous posts, we have talked about flooring and shower choices and bathtubs. In the final two posts, we will consider toilets, lighting choices, and wall coverings. If you're looking for more advice for your bathroom renovation, contact Graham's & Son. We will bring samples to your home and give you a free consultation and answer any questions and concerns that you may have.

"Dear Mr. Wayne Graham, May 2016 be the best year for the Grahams and their company! I must take this opportunity to thank you for the renovation job done on my house, not only the input idea that made my home more modernized, but the skill work that made the job done perfectly. I will not hesitate to refer you to my friends who may need a renovation on their house. Thank you again and have a healthy and prosperous year in 2016. "
– Yours Truly, Daniel Yu
Read More Testimonials
Click here to see a gallery of our work
Bathroom Renovations – How Much Do They Cost?
On average, a 5′ by 10′ bathroom in Canada, could cost anywhere from $10,000 to $16,000 to renovate, according to Canadian Home Trends. The cost includes the designing, planning, supplies, and installation of the new bathroom. If you are renovating a bathroom in a condominium, you could expect to pay about 30% more because of the restrictions imposed by condo rules and existing building design. So, renovating a condominium bathroom could cost from $13,000 to $20,800.
Part 5: Sinks & Vanities
When it comes to a bathroom, there are four major components: the shower, the bathtub, the toilet, and the sink. If you have all four components then your bathroom is considered a full bath, 3 of the 4 components means it is a three-quarter bath, 2 components is a half bath and one component is a quarter bath. We will be considering the final component, the sink, which often includes a vanity.
How Much Do Sinks & Vanities Cost?
If your bathroom sink has developed a leak or if you are just tired of the look of it, it may be time to think about replacing it. There are so many styles and types to choose from when it comes to bathroom sinks and vanities. The price range is just as broad as well. You can choose anything from a simple $50 wall-hung sink to a custom-crafted cabinet sink vanity for as much as $5,000. There really isn't a perfect sink. Your choice should be determined by your budget and your personal preference or taste.
Types of Sinks & Vanities
Wall-Mounted Sink: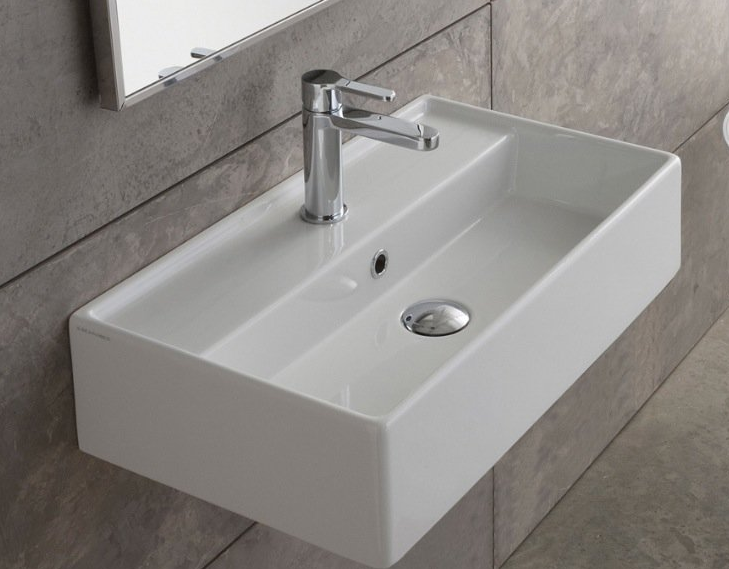 A wall-mounted sink, as its name suggests, is a very basic sink that is mounted with special hanger brackets to the bathroom wall behind the sink. It is the least expensive type of sink and is often found in older homes and apartments. Even though it is usually very basic, there are higher-quality and fashionable designs available as well that cost much more.
Price Range: $50 – $700

Pedestal Sink: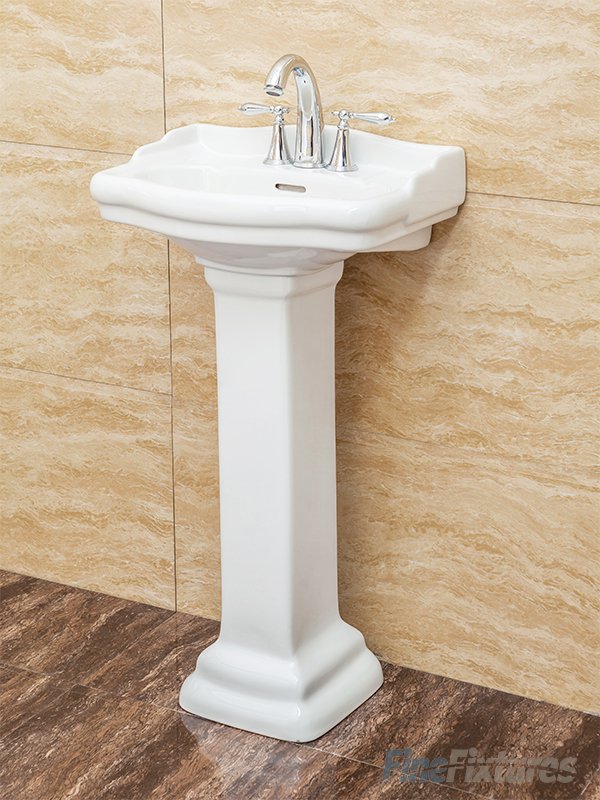 A Pedestal sink has a classic yet elegant design where the sink appears to be sitting on a supporting pedestal. Sometimes this is actually the case, whereas with other designs the sink is actually mounted to the wall behind and the pedestal merely appears to be supporting it. With both designs, the plumbing drains and water supply lines are usually hidden inside the pedestal.
Price Range: $200 to $900
Vessel Sink and Vanity: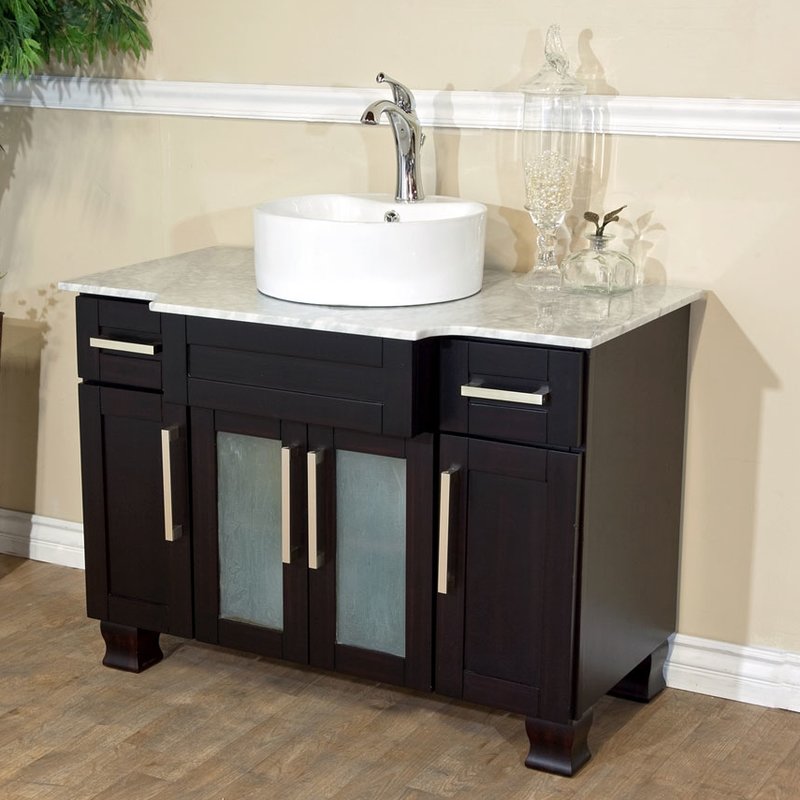 The vessel sink is one of the latest trends in bathroom fixtures and often is an actual piece of art for your bathroom. It consists of a sink that sits on top of a countertop. The countertop is usually attached to a vanity or sometimes to an antique dresser or side table to make a real artistic statement. The vessel sink is simply an object that collects the water poured from the faucet. This requires a special faucet that is either deck mounted on a pedestal or mounted directly on the wall.
Price Range: $600-$2,000
Framed Sink:
A framed sink, also known as a rimmed sink, is a sink which is installed into a vanity countertop. The sink is often made of porcelain-enamel coating bonded to a cast-iron or pressed-steel core and is surrounded by a metal "frame". They are usually found in older homes, apartments, or inexpensive homes.
Price Range: $40 – $200 for sink only

Drop-In Sink: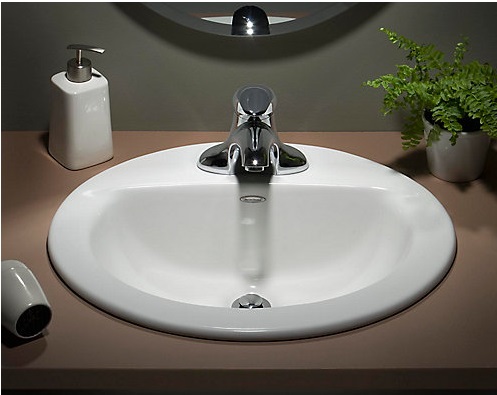 A drop-in sink is similar to a framed sink because they drop into a hole in a vanity countertop. The main difference is that they have a built-in lip that is larger than the hole in the countertop, unlike the framed sink that uses a separate frame around the outer rim of the sink. These types of sinks are generally found in both older and newer homes. They can be installed into plastic, laminate, stone, ceramic tile, or synthetic countertops.
Price Range: $35 – $200
Undermount Sink: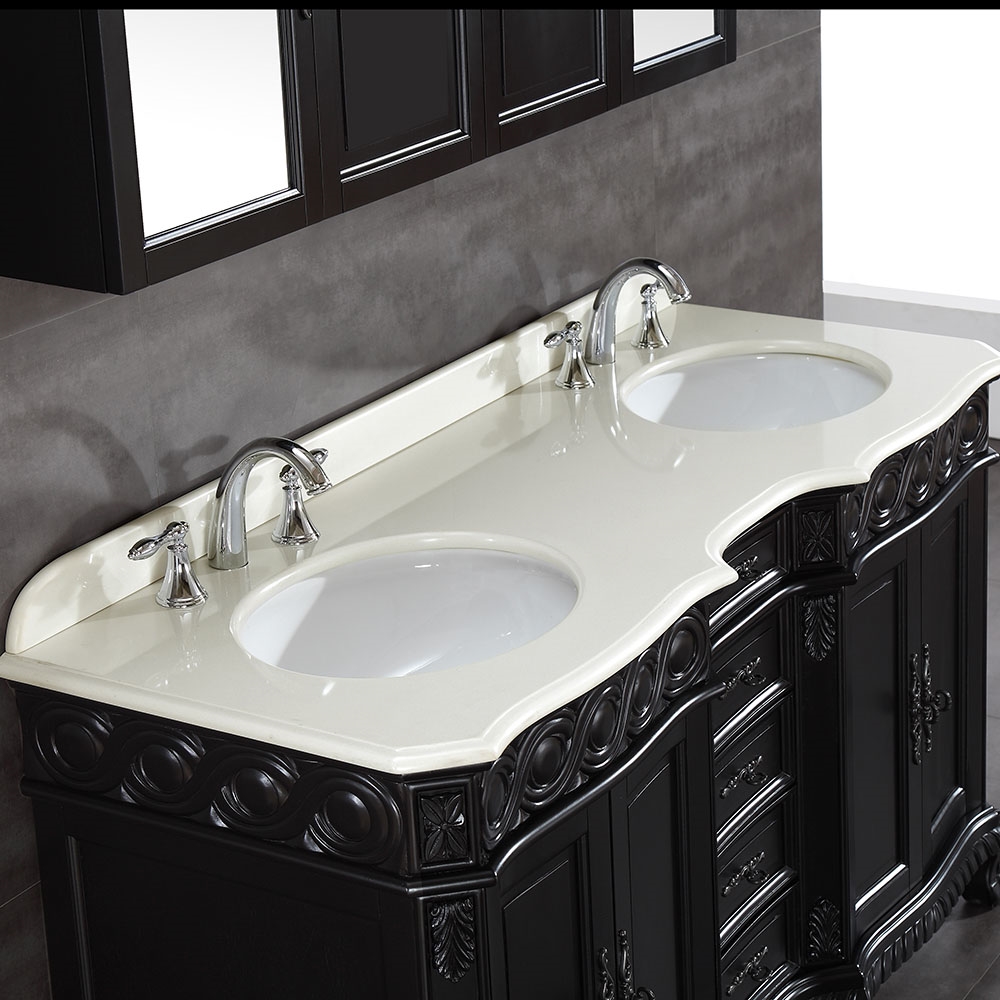 This type of sink mounts from the underside of the countertop. Undermount sinks are a premium style of sink and are usually found in newer homes or remodeled ones. The sink itself is slightly larger than the opening of the counter. This creates a slight lip over the sink basin. They need to be installed into a solid surface countertop like stone or a synthetic composite top. The sink itself is generally made of copper, stainless steel, composite resin, porcelain-enameled cast iron, or vitreous china.
Price Range: $300 – $5,000
Vanity Cabinets:
There are many different styles of vanities to support almost any type of bathroom sink except for pedestal sinks. The combinations are really almost endless. The cabinets conceal the plumbing and offer extra storage space. They can be made from a wide variety of materials including plastic laminate, ceramic tile, solid-surface or synthetic stone, or natural granite or quartz. Their designs can range from traditional to modern to contemporary.
Traditional Style Vanity
Modern Vanity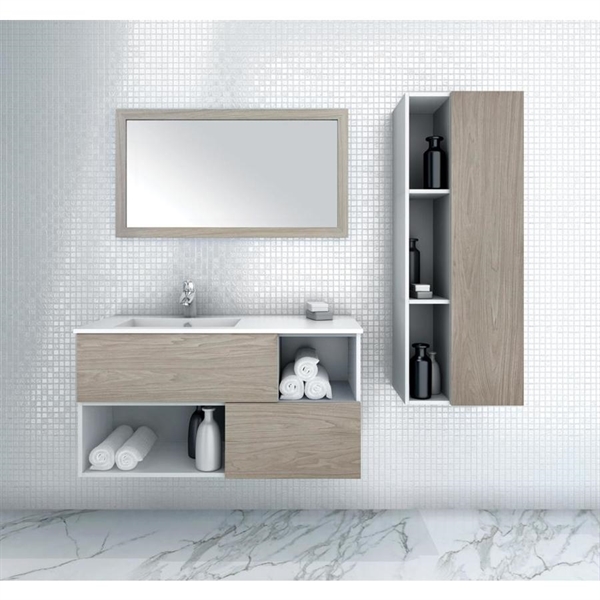 Contemporary Vanity
Beautiful Bathrooms by Graham's & Son
Graham's & Son has been in the interior design business in Cambridge, Ontario for more than 40 years. We are locally owned and operated and we specialize in all types of renovations including bathrooms. We offer free, in-home consultations and will take the time to listen to your ideas and dreams for your new bathroom. If you are thinking of renovating your bathroom in the near future, contact the interior design professionals at Graham's & Son to book your free in-home consultation.

Read the rest of our series:
Part 1: Overview
Part 2: Flooring
Part 3: Showers
Part 4: Bathtubs
Part 5: Sinks & Vanities
Part 6: Toilets
Part 7: Lighting and Wall Coverings
Part 8: Common Layouts