In this article, we are going to look at some reasons why you will want to take advantage of Graham's promotion, Buy 2, Get 1 Free Window Shutters Kitchener. With over 45 years of experience, Graham's and Son has the knowledge and expertise to help you make a better and more informed decision about installing window shutters. Let's look at the reasons why you'll want to choose Graham's and Son for your window shutters Kitchener, then we will take a look at some design ideas.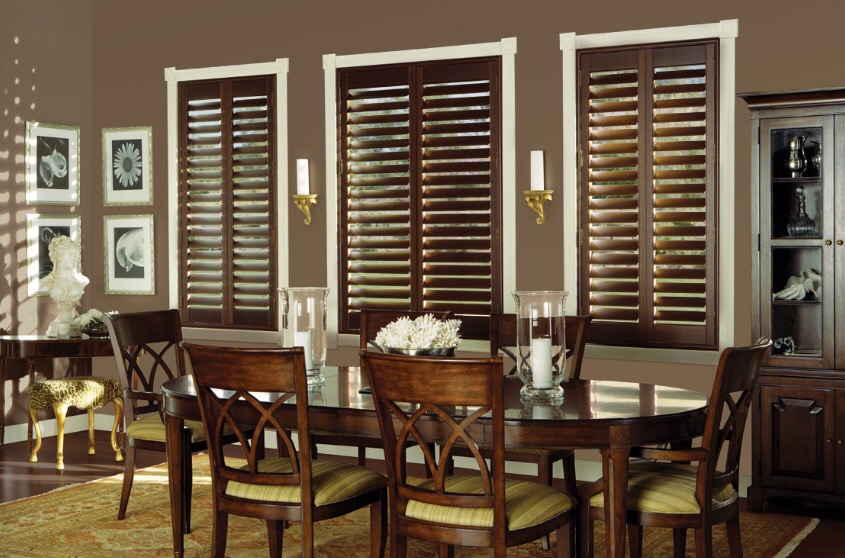 Here the wood shutters have been chosen to complement the richness of this dining room furniture.
Why to Choose Window Shutters Kitchener
First, let's look at some of the reasons to choose Graham's for your Window Shutters Kitchener.  Graham's offers window shutters that are:
Cost effective
High quality
Under Limited Lifetime Warranty
Safe for children and pets
For your window shutters Kitchener, Graham's and Son provides shutters in the following materials:
North American Hardwood
Vinyl
Composite Materials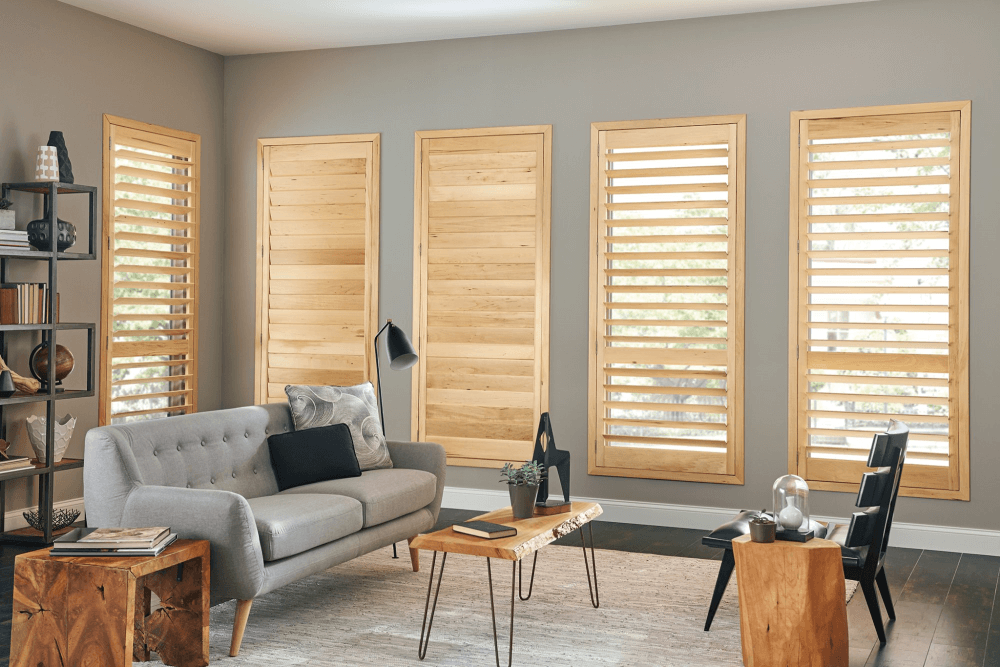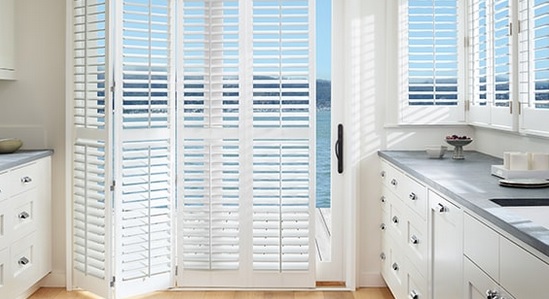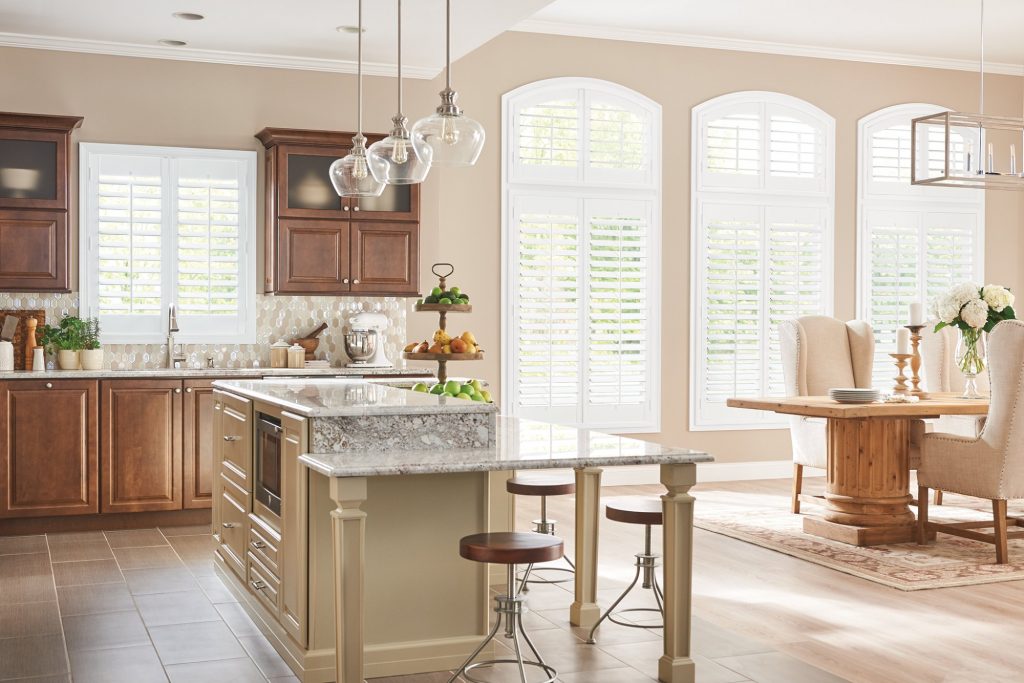 Composite Window Shutters
Window shutters also provide:
Light Control
Sound insulation
Privacy
Once you select your shutter's material, you can choose from a myriad of finishes and colors. Graham's and Son will help you choose from numerous possibilities to coordinate with the rest of your home décor. Let's look at some of the possibilities!
Ideas for your Window Shutters Kitchener
California and Plantation Shutters​
While both shutters are popular options, California shutters usually have a smaller louver of 2 1/2″ wide while Plantation shutters typically have a larger louver that is 3 1/2″ wide. Note: Louvers are the horizontal slats that are angled to allow light and air in. Due to the wider louver size, plantation shutters generally look best in larger spaces, but check out this article that explains a multitude of ideas for designing with plantation shutters.
Window Shutters for Specialty Shapes
Graham's and Son can fit your window shutters Kitchener to a variety of windows with arches, sunbursts, and angles.
Window Shutters for Doors
Window shutters can accommodate sliding doors or they can be folding panels. Don't worry, Graham's can also expertly fit the shutters around door handles.
Graham's Address: 9 Queen Street East
Cambridge, ON N3C 2A7
Graham's Phone Number: 519-658-9025
Testimonials
Wonderful people to deal with, and my house looks amazing!! Both Wayne and Matt were fantastic. Consultation and measurements were all done in my home everything arrived as promised and looks perfect. These days customer service means everything and these guys knocked it out of the park. Thank you Grahams I will be back! – Brandon Wilson
We want to thank everyone at Graham's and Son, for all of your efforts in working with us to 'beautify' our windows with your California Shutters. Service and communications have been professional, thorough and friendly, from start to finish! We are thrilled with the dramatic change the shutters have made throughout our home! The installation was so quick. The finished product is amazing and we feel like we are suddenly living in another home! We are thrilled with our Graham's and Son, experience! Thank you! – Wendy Brum