Choosing between curtains and blinds is less complicated when you get advice from Graham's.
One of the best features of blinds is that you have a fair bit of control when it comes to the amount of light that filters into any room. You can open or close them partially and you can often, depending on the type of blinds you own, tilt the angle of the blinds to change the direction of light.  
What you may find is that you cannot completely eliminate the light that comes into your space.
On the other hand, curtains are great for completely blocking light out. The only thing to consider is that you can't control the direction of the light (as with blinds that can be tilted), you can only close and open curtains.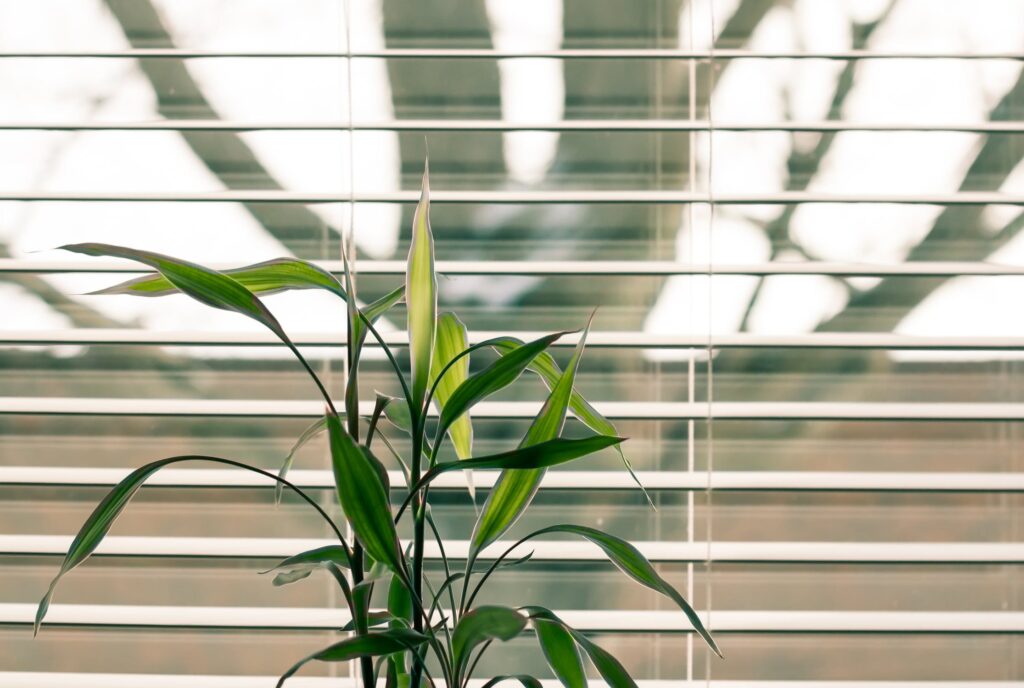 Blinds give you lots of light control but will not completely block light out.
Generally, blinds give off a minimalist look since they come in somewhat limited types of materials and designs. They are usually made of wood, plastic, vinyl or aluminum. While you can get coloured blinds, usually people opt for neutral shades.
Curtains on the other hand can be tailored to almost any style – you can choose from a wide variety of fabrics and patterns. You can also layer contrasting fabrics, too.
Some people even choose to layer curtains over blinds.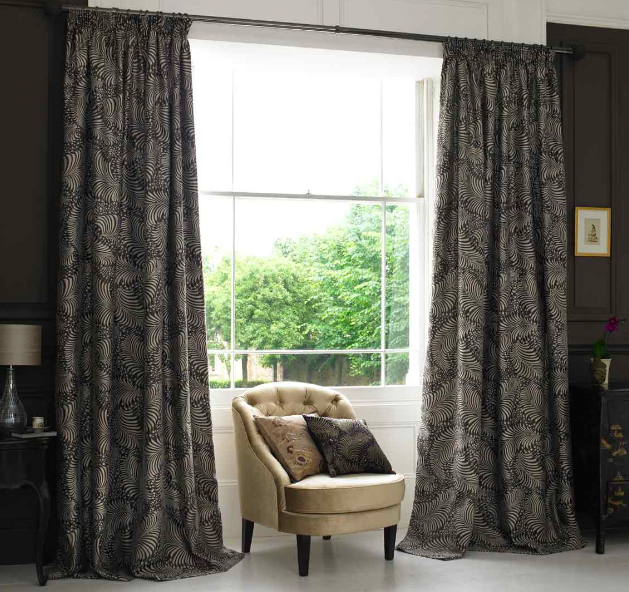 Curtains can be custom made from a variety of fabrics to suit your individual style and budget.
If you have little time for cleaning and maintenance, you'll probably like blinds. They are easy to clean as they can be dusted with a dry cloth or, if stained, cleaned with a warm wet cloth. For extra cleaning power, use a mixture of water and vinegar. Just open and close your blinds as you clean to get in and out of those tricky spaces.
To clean curtains, you'll probably have to vacuum them and then wash them. You can run the dust brush attachment on your vacuum cleaner along the curtains and then remove them for cleaning according to any provided instructions. If there are stubborn stains, you can use a spot remover, just make sure it is safe for use on the fabric of your curtains. Once cleaned and dried, you may need to iron them back into shape. Alternatively, if you have a steam cleaner, you could steam clean your curtains from top to bottom.
Read more in our other blog post, How To Clean Window Treatments – All You Need to Know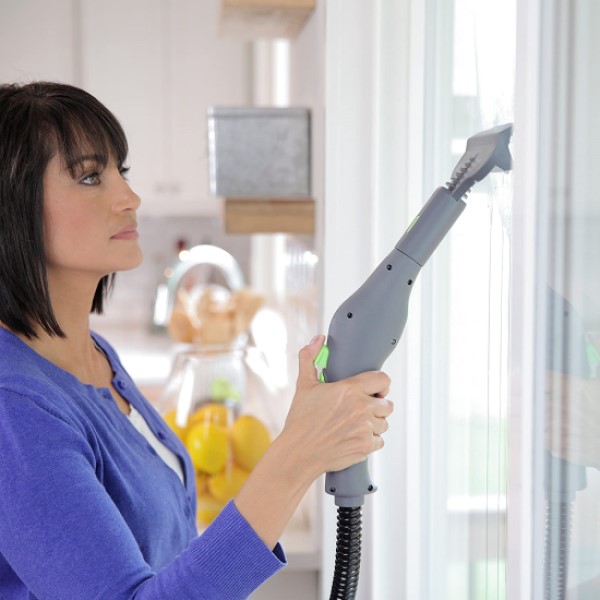 Steam cleaners make cleaning curtains easier!
The price you pay for curtains or blinds depends on the material they are made of. If you purchase plastic or vinyl blinds, you will pay less. If you choose fine wood blinds then you will pay more. If you choose silk or velvet curtains over cotton, you will pay more. You pay per yard for fabric as well, so if you want a really full look, expect to pay more.  
Also, you'll need to consider any special features that are added to your window treatment, like motorization mechanisms or decorative items.
Plus, the worker installing your window treatment will also take time to level and install brackets and then mount blinds or curtains. 
The quality of your materials, the amount and type of materials you require, and the cost of installation should all be considered as factors in your budget.   
It's best to get a free home consultation for an accurate idea of what you can expect to pay for your curtains or blinds.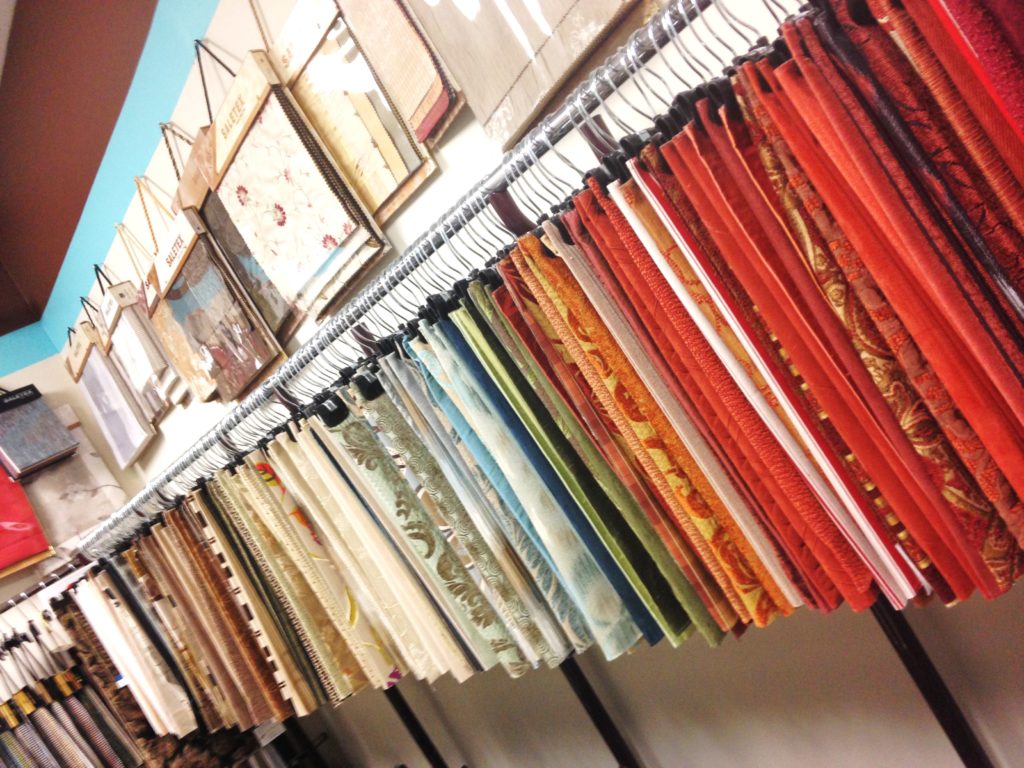 While curtains generally cost more than blinds, it all depends on the material you desire.
Blinds work better in areas where there tends to be more moisture, as in bathrooms and kitchens because they are not as susceptible to mould as curtains are. Keep curtains in areas where there are lower moisture levels so you can prevent mould. Also, curtains in the kitchen will be more likely to get stained, especially if they are near your workspaces and cooking areas. 
Curtains are ideal for larger windows as well in rooms where you may want a lot of light in during the day and the option to block out light entirely at night. For example, in a bedroom or living room.  
Having blinds in the bathroom allows for both privacy control as well as the option to control the amount of light that enters the room and the direction of it.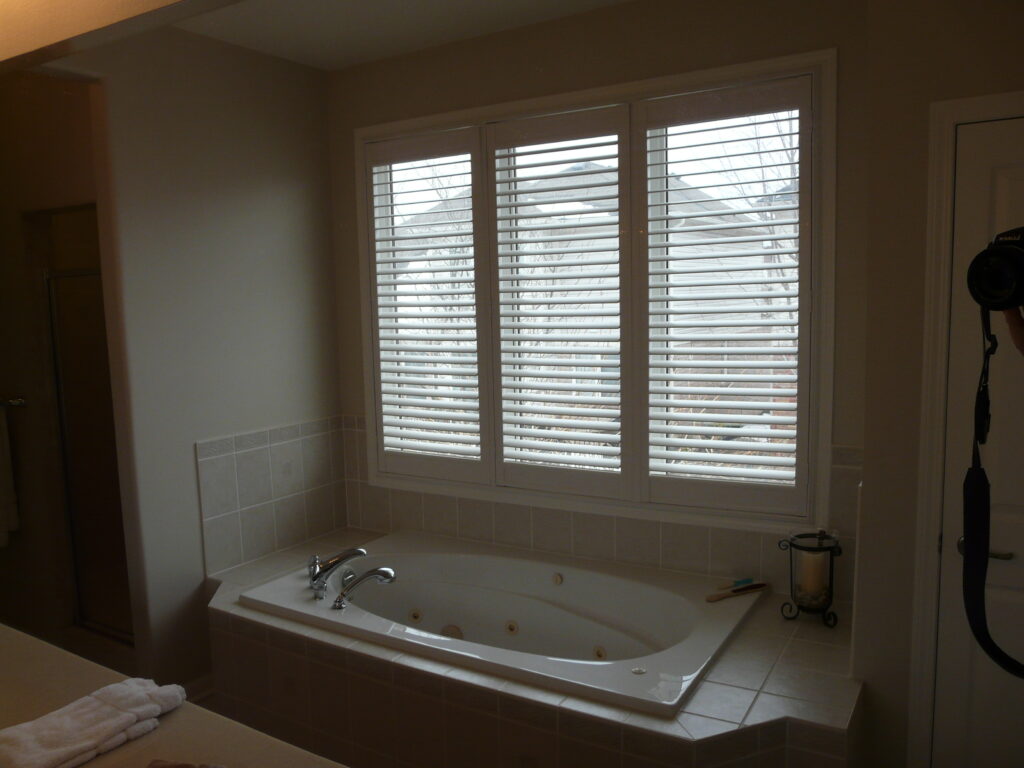 Blinds are a great choice for areas that have a lot of moisture - like bathrooms.
6. How to Pair Curtains and Blinds
Not sure about whether to add curtains or blinds? Well, try using both then! But, keep in mind that pairing curtains and blinds generally depends on the room. Larger rooms usually support this type of design because there is space to create a showpiece. The added layer of curtains over blinds creates a statement, so save it for larger rooms that need added dimensions. That's not to say you can't pair curtains and blinds in a smaller space, but it might just look too busy for some.
Another reason to pair curtains and blinds is whether you need extra insulation or extra light control. If you like blinds during the day for moderate light filtration but want a complete blackout at night, you can opt for both, simply drawing the curtains across the blinds at night. 
Overall, the contrast of blinds paired with drapes is interesting to the eye. Notice the contrast of light and dark in the photo below, the highlight of the dark wood blinds set off with soft white drapes.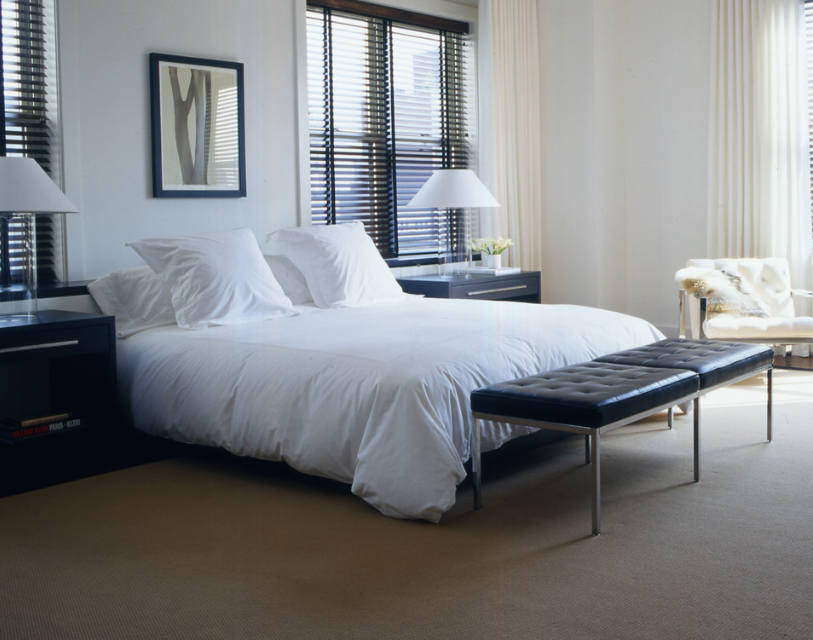 These white curtains soften the look of these dark wood blinds.
Graham's and Son Interiors
Whether you want curtains or blinds – or both, contact Graham's and Son for expert advice and installation. Take a look at their gallery of beautiful work so you can get an idea of what you would like and what expert work they are capable of.
When you hire Graham's for your window treatments you are getting high-quality installation and workmanship as well as a better value for what you pay. From the selection of fabric or blinds to the installation and set-up, you won't be disappointed. Contact them today for a free home consultation.
"Great experience working with Graham's & Son Interiors. Highly recommend their services. We had excellent service, advise and workmanship right from quote to job completion. All the staff, the owner, project manager, store staff and installers were incredible to work with. Excellent customer service and quality workmanship. Thank you for your help, patience for a job well done!!"
"Wonderful people to deal with, and my house looks amazing!! Both Wayne and Matt were fantastic. Consultation and measurements were all done in my home everything arrived as promised and looks perfect. These days customer service means everything and these guys knocked it out of the park. Thank you Grahams I will be back!"