In this blog, Graham's has organized a set of how-to guides to fix cordless blinds. You'll find some tips to solving common problems homeowners face as well as some videos with visual explanations. We've even got some links to some other problems you might want to tackle yourself. Below you'll discover how to check and fix the following issues:
Remember, eventually you may need to replace your cordless blinds. If you can't do these fixes yourself and you need help, or you are considering new window treatments in your home, office or cottage, contact Graham's & Son Interiors. 
Tips To Fix Cordless Blinds
Before you attempt to fix cordless blinds, make sure you check the battery. It may seem obvious, but sometimes in your moments of frustration, you might forget that it could be the battery is just low and needs to be replaced. Remove the battery and insert a new one to see if that is the problem. You can also reset the motor of your cordless blinds to see if that was the problem. 
You may notice that your cordless blinds appear uneven and the alignment is off. Here's how to fix that:
a) First, if one side is lower than the other, don't just pull on the other side to even out your blinds.
b) Instead, pull your blinds firmly from the middle bottom rail and move downward to straighten out your blinds.
c) Raise your blinds up and check the alignment.
d) Repeat the process until blinds are properly aligned.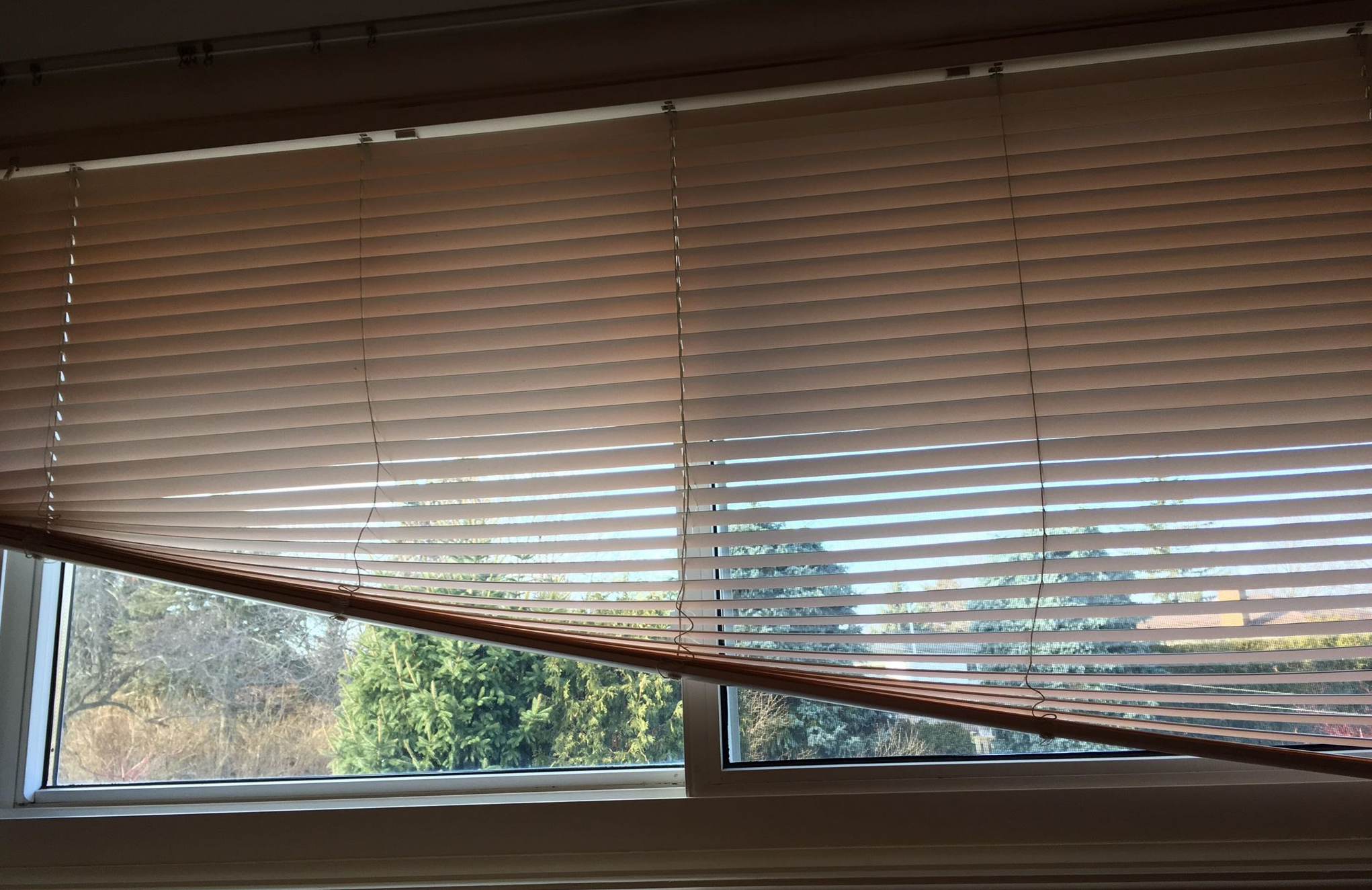 Perhaps you haven't moved your blinds up or down in a while. In that case, they might have become quite settled in their position. It could be that the springs just need to be reactivated. Here is how you can reset the springs to fix cordless blinds:
a) Pull the blinds as far down as possible.
b) Raise them to reset the springs and, as you do so, rock them gently from side to side as you lift them up.
c) If the blinds are already down as far as possible, gently tug them towards you at a 45 degree angle. You may need to do this a couple times before you can raise the blinds again. Just remember not to pull too hard!
3. Troublesome Friction Clips
Occasionally, the friction clips used to create tension can become damaged or be causing too much tension. These friction clips help your blinds lift and lower, so you may need to adjust the clips to fix cordless blinds. 
Here is what to do to identify if this is the problem:
a) Inspect the headrail of your blinds to see if any of the friction clips are broken or creating too much tension
b) If you see a broken clip, remove it and try your blinds. You may or may not need to replace it. In the case where your blinds still do not function after you remove it, you may need to order new replacement clips from the manufacturer.
c) If nothing is damaged but you see a clip is too tight, you can remove it. Once you remove the clip, try your blinds. Only remove one at a time, testing each time to see if your blinds function better. You can try removing a couple of clips; just don't remove them all!
4. Tension in Roller Blinds
Occasionally, the rolling mechanism of roller blinds, another type of cordless blind, has a spring that has lost its tension. Or, sometimes the spring is broken. 
Let's look at these 2 ways to fix cordless blinds:
Resetting the Tension
Here's what to do to reset the tension of a rolller blind that functions with a spring mechanism:
a) Taking the in-spring side of your blinds (the tube-shaped roller of material), insert it into one of the brackets. Leave the other side out of the bracket so you can manually spin your blinds.
b) Spin the tub several times to re-set the tension in your blind. 
c) Now place the other end of the tube in the bracket and test your blind to see if the tension has been reset.
Note: If the tension is not reset, try checking to see if you have a spring that is broken. Keep reading or watch the video below to learn how to replace a spring.
Replacing a Spring   
When a spring is actually broken, resetting the tension of the spring-loaded blinds will not help. This is how to replace a spring:
a) Make sure you have a new replacement spring. You might need to purchase this from the manufacturer. 
b) Remove the blind from the brackets and, using a pair of pliers or a screwdriver, pull out the spring.
c) Take the new spring and slide it into the opening of the tube. Press it in and make sure it is tightly secured into the material of the tube. 
d) Replace the roller by placing it back into the brackets and pull the blinds down just past halfway. 
d) Take the roller tube out of the brackets a final time and wind up the fabric manuallly, making sure to do so evenly and without catching on the spring itself or the idle pin. 
e) Replace your blinds and test it to make sure it works properly. 
At other times, the strings of your blinds or shades can get bunched up and won't go all the way down. You'll need to stretch out the internal cords. Here's how you do it:
a) Pull your shade down as far as you can. 
b) Then place your hands on either side of the shade (back and front), press them together and slide them down the length of your shade. You'll do this on the left and right side where internal strings are located as well as the center of your shade if needed (e.g. if your shade is quite wide). This stretches the strings out.
c) Reset your shade and test it to see if it now goes down all the way.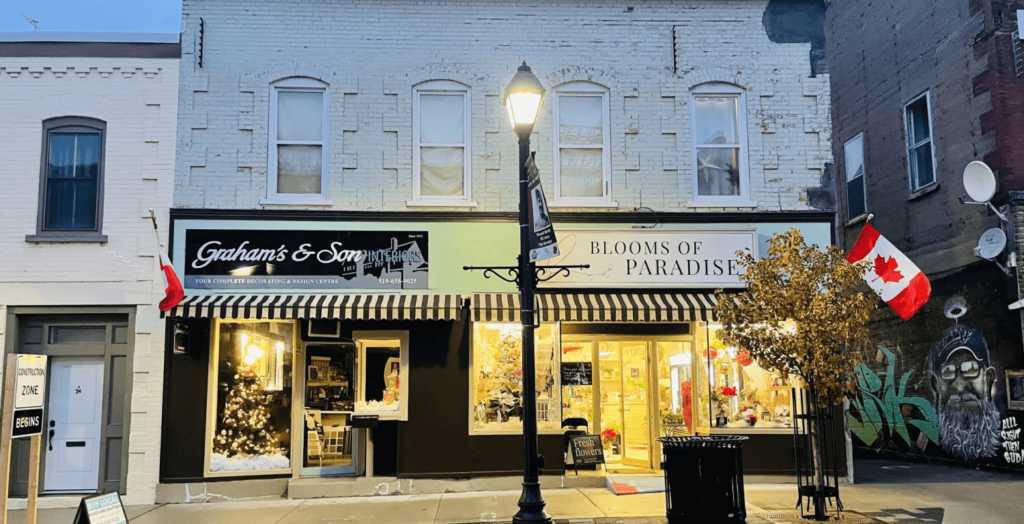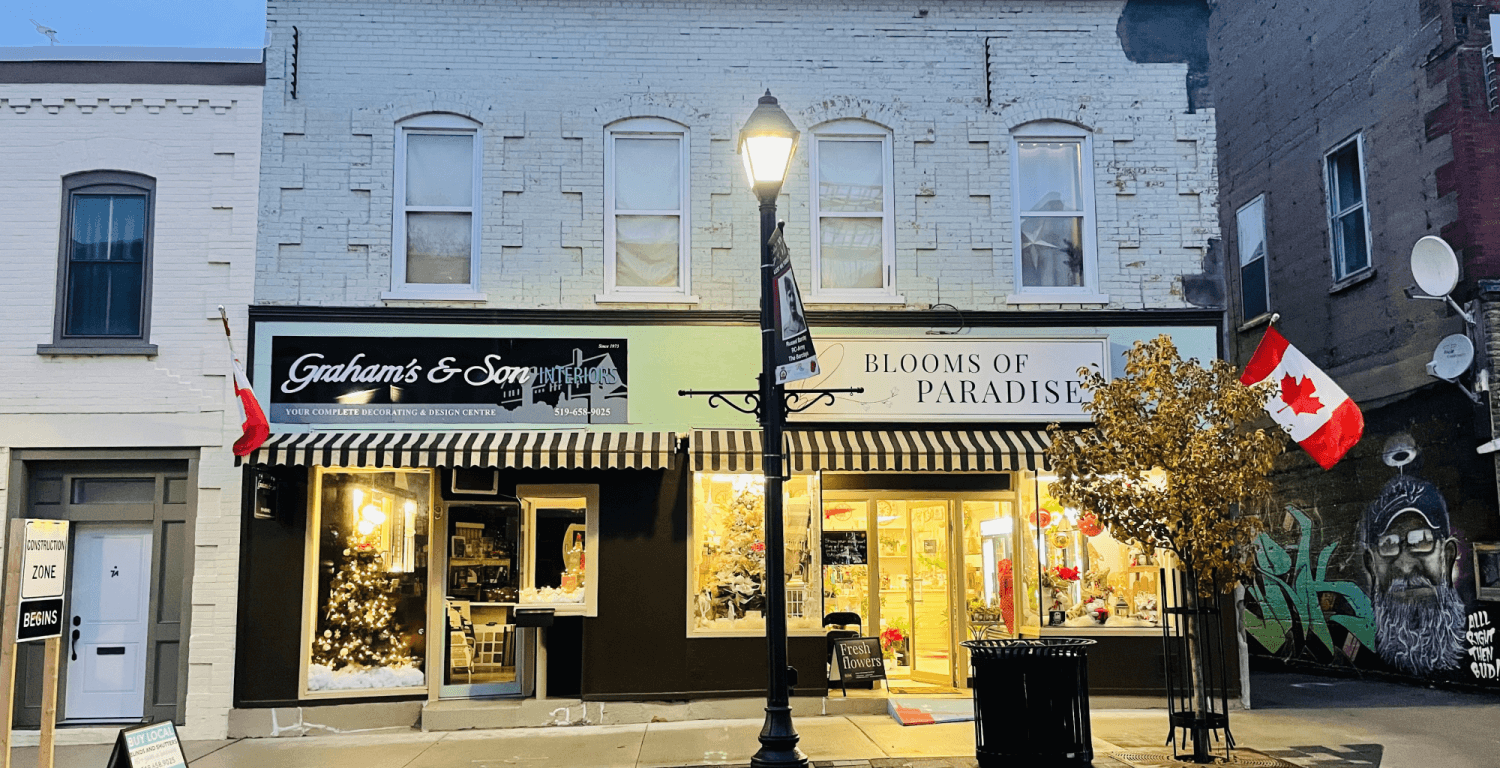 Come visit Graham's showroom in Cambridge, Ontario!
Blinds From Graham's & Son Interiors
We hope these guides have helped. Of course, you may even discover other problems when you attempt to fix cordless blinds. Watch this video to learn how to fix a knot in your cordless cellular shades. Or read our other blog, When Cordless Blinds Won't Go Up – Easy Fixes You Can Do, to learn more about fixing cordless blinds, including how to fix Cordless Roman Blinds. 
When your DIY fix no longer does the trick to fix cordless blinds, however, you'll want to consider new window treatments. Graham's & Son Interiors offers a wide variety of window treatment options such as:
Blinds
Shades
Shutters
Customer Drapery
With almost 50 years of experience in the home interior industry, you'll appreciate our knowledge of quality products and the customer service you receive when you have your window treatment installed by Graham's. We provide Free In-Home Consultations and take care of the Measurements, Product Ordering, and Installation. Contact us today to select the window treatments that suit your style and budget. 
"We worked with Graham's and Son on our new vacation home to install a solar blind system. From the get go, they were were informative, professional, communicative and just a pleasure to deal with. These folks know their stuff and as an exacting customer who cares about quality and aesthetics, it says a lot that they have my full trust! Their recommendations were spot on, the installation was fast, and the final product is just beautiful. We plan on putting in a few more blinds based on their recommendations - they have years of experience and they are great people as well. Highly recommend working with them. Thanks guys!"
"We purchased roller shades from Graham's & Son. Measurements were done in home, very professional and knowledgeable on product offerings. Prices were comparable, we had shopped around. Blinds were delivered directly to our home and were very easy to install."