How To Fix Cordless Blinds
1. Types of Cordless Blinds
Traditional horizontal blinds, roller shades, Roman shades, and cellular shades can all be purchased with a cordless system. Not only are Cordless blinds more aesthetically pleasing because they have no unsightly dangling cords, they are also safer – especially if you have small children or pets in your home! As you read, you may also discover that there are different types of cordless systems like wands, spring mechanisms, concealed cords, motors, etc.
2. How to Fix Cordless Horizontal Blinds
If you find that your cordless horizontal blinds are not going up properly or they are uneven when you raise them, try the following:
Step 1: Place your hands on either side of your blind and pull it all the way down.
Step 2: Gently rock your blind from side to side while slowly lifting it up.
Step 3: Pull it down again and lift it to test if it is working properly.
Note: You may have to repeat this process a few times to reset the mechanism.
Gently rock your blind from side to side with two hands.
3. How to Fix Cordless Roller Blinds
Roller blinds are another type of cordless blinds. They use a rolling mechanism instead of a cord to lower and raise them up. Sometimes this mechanism doesn't function properly and your blinds will not roll up or they may roll up unevenly. If the tension goes on your cordless spring roller blinds, you may find that your blinds will fall down on their own and they won't go back up. This means that there is no tension in your spring. You may need to re-tension the spring or replace it.
How to Re-Tension Cordless Spring Roller Blinds
You can use the bracket itself to re-tension your roller blind.
Step 1: Insert the in-spring side of your shade into one a bracket, leaving the other end of your blind off the bracket. This will allow you to spin your blind.
Step 2: Spin the shade several rotations while the spring is inserted into the bracket. This spinning motion should re-tension your blind.
Step 3: Put the idle side of your shade back into its bracket. The tension should now be back in your blind.
Spin your blind several times in its bracket.
How to Replace a Broken Spring
If adjusting the tension doesn't work, then your spring may be broken. Here is how you can replace a broken spring.
Step 1: Remove your blind from its brackets and gently pull out the spring with a pair of pliers or a screwdriver.
Step 2: Purchase a new spring from your manufacturer.
Step 3: Slide the new spring back into the opening of the tube. Press it in tight to make sure that it is all the way into the fabric on the tube.
Step 5: Put the Roller back into its brackets. Pull the shade a little bit more than halfway down the window.
Step 6: Remove the shade from the brackets again and wind up the fabric evenly making sure that it doesn't catch on the spring or the idle pin. Re-mount your shade. Test the shade to make sure that the tension is back.
If after adjusting the tension your roller blinds still won't go up, you may have to replace the spring.
4. How to Make Cellular Shades Go Up
After you have had your cellular blinds for a while, you may find that they only go half way up your window and they seem stuck. No matter how you try, you aren't able to get them to go all the way to the top.
Step 1: Pull your blind down as far down as it will go.
Step 2: Lift it out from the wall at a 45-degree angle.
Step 3: Tug it down quickly yet gently two or three times while keeping it at the 45-degree angle. Be careful not to pull too hard as you might accidentally break the cords inside your shade.
Step 4: Raise it back up and it should stay where it is.
Note: Test your shade to make sure that it is working again properly. You can do this by lifting your blind up as far as it will go. If it doesn't go all the way up, repeat steps 1 to 4. After each attempt, your blind may only raise up a small amount higher so you may have to repeat this process several times until it retracts all the way to the top again.
Make sure you use a gentle tug so you don't damage your shade.
5. How to Adjust Cordless Roman Blinds
Fixing a cordless Roman blind that won't go up is similar to fixing a cellular one.
Step 1: Pull your blind all the way down and hold it at a 45-degree angle away from your window.
Step 2:  Gently tug on your blind and then push it up. This should re-set the motor.
Step 3: If the above doesn't work you can reach up under your blind and place your hand on the tube. Give the tube a half turn. Your blind should then go up into its "up" position.
Gently tug on your Roman blind at a 45-degree angle to re-set the motor.
6. Cordless Blinds: How They Work and Why They Won't Go Up
Your Internal Motor May Need to Be Reset
Cordless blinds are equipped with an internal motor spring that retracts when you lift your blind up and then holds the blind in place at the point when you stop lifting. At times, this motor needs to be reset in order to function properly.
Your Internal Ribbons May Have Become Tangled
Cordless blinds are also equipped with internal ribbons which are strung throughout the inside of your blind. From time to time, these ribbons can become tangled and this can also cause your blinds to not function as they should.
Your Cordless Blinds Have Been in the "Up" Position for too Long
If your cordless blinds have been left in the "up" position for an extended period of time, then your internal spring motor may have seized up due to inactivity and it will need to be reset.
There May Have Been a Manufacturer's Defect
The reason that your cordless blinds won't go up could be due to a manufacturer's error. This could be the case especially if the issue happens immediately or if you have purchased a less expensive, lower quality blind.
Heat or Humidity May Effect How Your Cordless Blinds Operate
Heat and humidity can also play a part in the operation of your cordless blinds. Extreme heat and humidity can cause your blinds to expand and alter their shape so that they don't go up properly.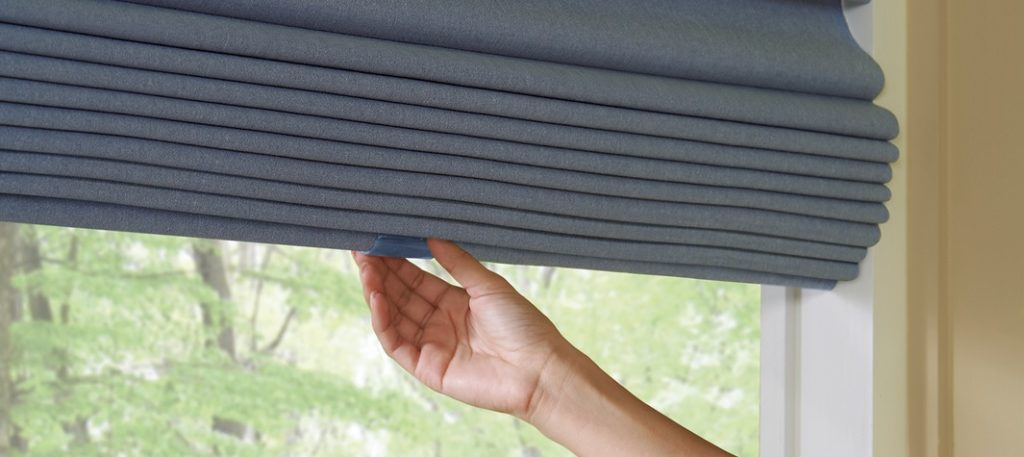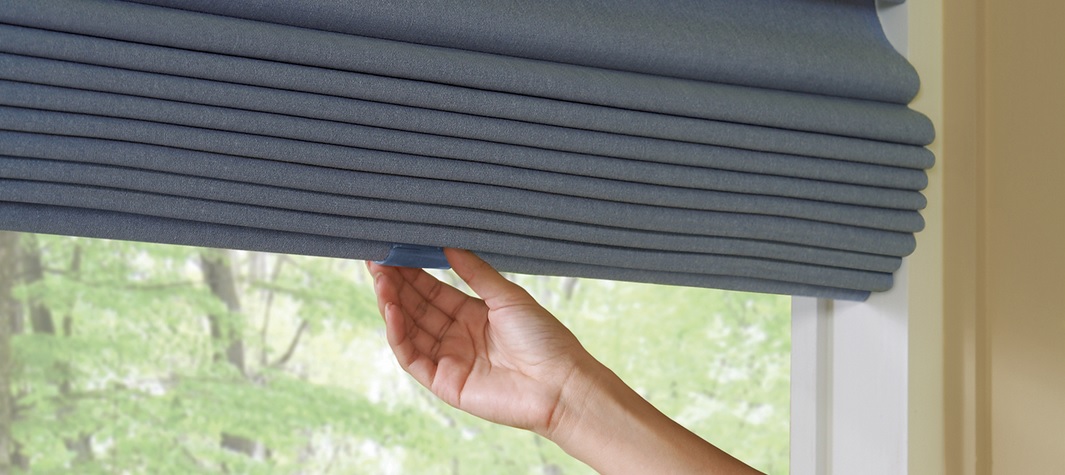 From time to time you may need to re-set your cordless blinds' interior motor.
7. If Your Cordless Blinds Won't Go Down All the Way
If your cordless blinds are giving you the opposite problem and they won't go down all the way, follow the instructions in the following video to correct the problem.
Stretch the internal strings on both sides of your cordless blinds to get them to go down fully.
8. Graham's & Son – Your Cordless Blinds Experts
If you are still having issues with your cordless blinds, contact Graham's & Son today. They are experts in all types of blinds and they can answer any question or concerns that you may have with your window treatments. Or, if you are thinking that it's time for new blinds, contact the window treatment professionals at Graham's & Son. Call Graham's at (519) 658-9025 or visit the showroom at 11 Queen Street East, Cambridge, ON  N3C 2A7.
Graham's & Son has been selling and installing blinds, shades, and shutters in Cambridge for more than 40 years. We are locally owned and operated and we can provide you with gorgeous and practical window treatments for any room in your home. We will give you expert advice; quality, custom-made products; and top notch customer service. 
Our customers are pleased with the high standard of our work – so pleased that they selected us for Best Business Service – Interior Decorating: Diamond & Best Shopping – Best Interior Decorators: Diamond, 2 awards with Readers' Choice! Book a free in-home consultation today and find out for yourself why Graham's is the best in the interior design business.
"We are very happy with not only our window treatments but with the excellent customer service we received all the way through from Graham's & Son Interiors.  A special thanks also to Matt who looked after us from beginning to end. We are recommending you to everyone we know!" – Sue & Stan