Now that you and your spouse are or soon will be empty nesters, do you wonder what life is going to be like without the children at home? I have one word for you: F-A-N-T-A-S-T-I-C. Many people dread the day when their children have grown and they leave home; they often think of it as a lonely time and sometimes even suffer from empty nest syndrome. But it doesn't have to be like that. It's simply a new era, full of possibilities and new adventures. To help you embrace your new-found freedom, we've put together a list of 6 awesome ideas to help you enjoy the perks of the empty nest season of life.
If renovating your home is on your list of things to do as an empty nester, contact the design artists at Graham's and Son Interiors. We can come right to your home and give you a free consultation.

1. Take Ballroom Dancing Lessons And Dance Like No One Is Watching
Being an empty nester means that you will probably have more time to pursue a new hobby. Why not take up ballroom dancing? You can even practice at home and dance like no one is watching (or laughing)! Ballroom Dancing is a great hobby that both you and your spouse can enjoy together. It's also a great way to rekindle the romance.
2. Go on a Well-Deserved Holiday
Go on a well deserved holiday with your spouse. You have done an awesome job of raising your children. After all, you have prepared them well enough that they were able to venture forth into the world on their own. That is an accomplishment you should celebrate. You'll enjoy the freedom of an empty nester holiday. Just think, you won't have to find restaurants that everyone will agree upon, you can spend a whole day doing nothing but relaxing on a beach if you like, and no squabbling siblings to referee. You can also take advantage of traveling during the off-season, according to Wiki How To Do Anything, meaning fewer crowds and huge savings. And make sure you take a plethora of shameless selfies to post on Facebook!
3. Buy The Car You've Always Wanted
Just think. Now you have the freedom to buy the car of your dreams. You don't have to worry about how many children you need to chauffeur around or if they are going to spill ice cream all over the seats. You can be frivolous. Go ahead, you deserve it!
5. Click Away! You Are Now In Sole Control Of The Remote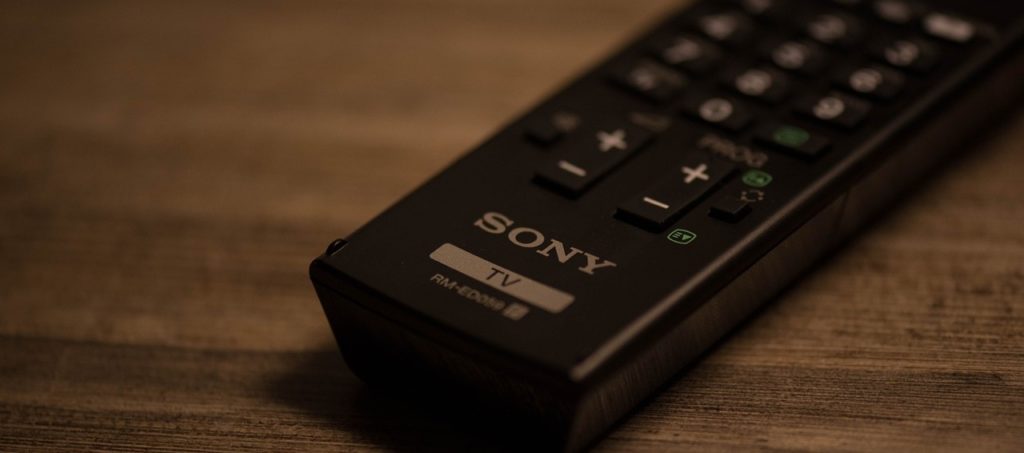 Yes, it's true. You are finally in sole control of the TV remote. Well, at least you and your spouse are. Take full advantage of the time to watch all of the documentaries, news programs, and sports events that you want. Or if you are feeling nostalgic, load up all of the old episodes of "All In The Family," "Bonanza," and even "The Brady Brunch," just because you can!
"Dear Mr. Wayne Graham, may 2016 be the best year for the Grahams and their company! I must take this opportunity to thank you for the renovation job done on my house, not only the input idea that made my home more modernized, but the skill work that made the job done perfectly. I will not hesitate to refer you to my friends who may need a renovation on their house. Thank you again and have a healthy and prosperous year in 2016. Yours Truly, Daniel Yu"
6. Renovate One Of The Children's Bedrooms
Now not everyone is ready for this step right away, that is why I suggested starting with one of the bedrooms. But why have a room sitting empty when it can be transformed into something you can enjoy every day? Imagine the possibilities. You could have a cozy new TV room for two to curl up in and watch your favourite shows together. The picture below on the left is a design idea found on Pinterest, originally pinned from heidamen.blogspot.com. Or if you prefer, you could have a beautiful new den for catching up on reading like the one pictured below on the right. It was also found on Pinterest and was pinned from Decor Facil.
| | |
| --- | --- |
| | |
| Cozy TV Room | Beautiful Den |
Once you've re-decorated one bedroom, it may feel so good that you want to continue. Why not consider a craft room where you can let your creativity run wild? The photo on the bottom left is from Pinterest, originally pinned from Kathy @ TBD•TGG•DYSS. It features an awesome space for you to work as well as keep all your supplies organized. Maybe a home office is a necessity that there previously wasn't space for. Now it can be a possibility. The gorgeous home office image on the right is taken from Pinterest, and was originally pinned from Brittany Sheets.
| | |
| --- | --- |
| | |
| Craft Room | Home Office |
How about a home gym to help keep you in shape? This home gym image is from Pinterest, originally from pchinc.com. If you are getting inspired, but aren't sure how to begin, book a free in-home consultation with one of the interior design specialists from Graham's and Son. We can come to your home, take a look at the extra room and help you plan the possibilities. We can even give you quotes on the spot.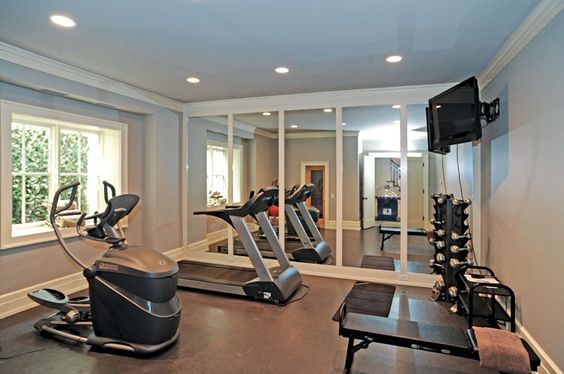 Resources For Empty Nesters
If you would like to find out some more information about being an empty nester, check out the following great resources.
1. List of Helpful Empty Nester Books: You'll have extra time on your hands to catch up on some reading. Why not invest in a few helpful books that may help you during your transition into the empty nest stage of life.

2. Great Website With Lots Of Helpful Advice: If you prefer online reading, here is a website where you can find lots of helpful advice on the empty nest time.

3. Awesome Financial Advice For Empty Nesters: Your expenses usually lower once the children leave, so here is some helpful advice on what to do with all of that extra cash.

4. Super Marriage Advice For Empty Nesters: The empty nest time can mean big changes in your marriage. Make the most of this season, and re-kindle the flame. Here are some helpful tips for strengthening your marriage after the children leave.

How Graham's And Son Can Help
Graham's and Son is a family run business; we understand that families go through various stages of life. We've been through those stages as well. We would like to help you make the most out of the empty nester stage in life. We have been in business for 40 years and we have helped many empty nesters to make those long hoped for changes to the decor in their homes. We can come right to your home, at no charge and no obligation, to discuss with you how we can make your dream home a reality. Contact us today to Schedule a free in-home consultation.

Sources
Ten Ways For Parents To Survive An Empty Nest