Choosing kitchen cabinet paint colours may seem like a daunting task, but if you follow a few simple guidelines, your job will be much easier. Read on to discover the do's and don'ts of choosing kitchen cabinet paint colours. If you are remodeling your kitchen and would like some expert advice, contact the interior design professionals at Graham's & Son today. We will come to your home for a personal consultation, free of charge, and help you through the process.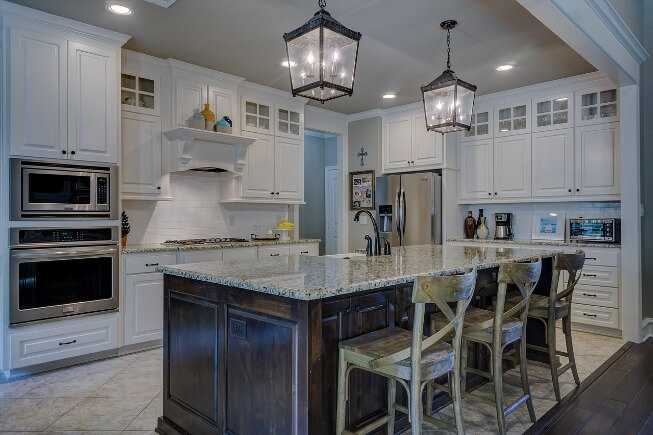 Choosing Kitchen Cabinet Paint Colours
Not only is your kitchen one of, if not the most used rooms in your home, but it can also have a huge impact on the sale of your house. A right or wrong colour choice could affect how you feel about your kitchen and even how quickly your home might sell. Your kitchen cabinets usually take up the largest area in your kitchen, so the colour you choose for them can greatly influence the look of your entire room. The following are some helpful do's and don'ts to guide you when choosing kitchen cabinet paint colours.
The Do's of Choosing Kitchen Cabinet Paint Colours
DO: Align Your Cabinet Colours with Their Design Style
The actual design style of your cabinets can be a great guide when choosing the perfect colour. The following is a selection of styles of kitchens and the best colours to choose for the cabinets.
Traditional Style Cabinets: If your kitchen is traditional, then classic colours such as creams and soft whites will look wonderful. You can also go with rich, natural wood stains to enhance that traditional feeling.
Arts and Crafts Style Cabinets: The Arts and Crafts movement started around the end of the 19th century and these types of cabinets are characterized by "straight lines, quality construction and minimal ornamentation." Because these types of cabinets are usually made from beautiful woods such as oak, hickory, cherry, or maple they are not normally painted but instead stained to bring out their rich grain.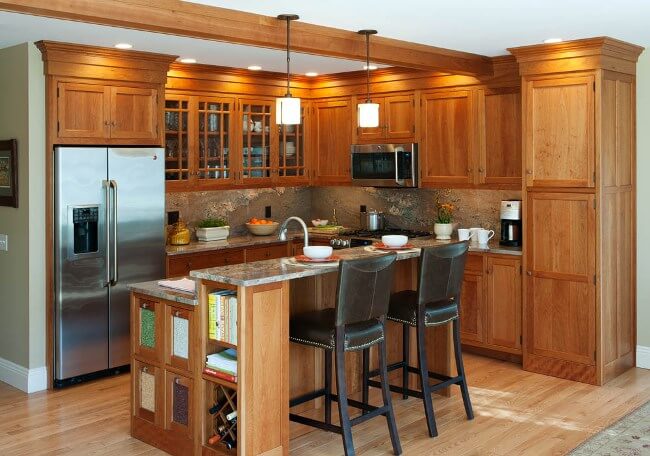 Shaker Style Cabinets: Shaker style cabinets are very simple in design yet extremely attractive. They look great in soft greys as well as bright whites and subdued creams. The shaker cabinets below from KitchenCraft Cabinetry look great in grey.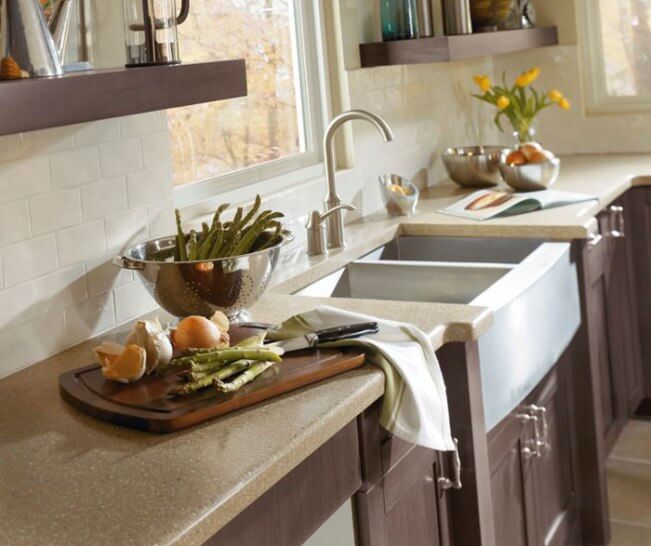 Modern Style Cabinets: If your cabinets are modern, then you have a much larger colour palette to choose from. Modern kitchens look great with contrasting tones and bright colours such as red, green or yellow. The below design by Tribe Creative London, found in the Spruce is a great example of how yellow can make your kitchen lively and fun.
DO: Choose Lighter Colours if Your Kitchen Has Low Lighting
If your kitchen is not well-lit, one way to make it seem brighter is to paint your cabinet and walls in lighter shades and tones such as white or cream. The lighter colours will make even the darkest rooms feel brighter.
DO: Use Contrasting Colours
Contrasting colours can look great in your kitchen, especially if they are chosen with care. Combining black, grey or dark brown cabinets with light walls, ceiling, and flooring can make a stunning look that is sure to please.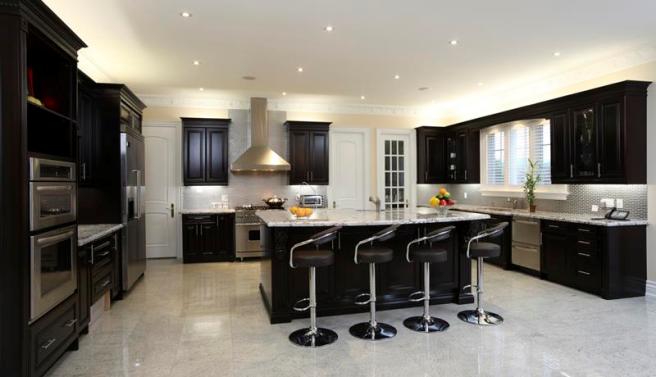 The Don'ts of Choosing Kitchen Cabinet Paint Colours
Don't: Choose a Dark Paint Colour or Stain if Your Kitchen is Small.
Darker cabinets will tend to close in your space and make it feel even smaller. Save those darker tones for a larger, more spacious kitchens.
Don't: Choose Overly Bright Colours if You Are Planning a Move
Not everyone like really bright or vibrant colours. If you do and you are planning on staying in your home for a while then go for it! However, if a move is in your immediate plans, then you would be better off avoiding a bright colour for your cabinets. Instead, choose a neutral shade that will appeal to a much broader group of potential buyers.
Don't: Use Too Many Different Colours
Too many different colours in your kitchen can be overpowering and can take away from the overall effect. However, if you like variety, you could limit your choice to two cabinet colours. Try pairing one bold colour with a neutral one. Make sure that you use the bold colour sparingly though. Perhaps just paint your kitchen island cabinetry a contrasting colour from the rest of your cabinets.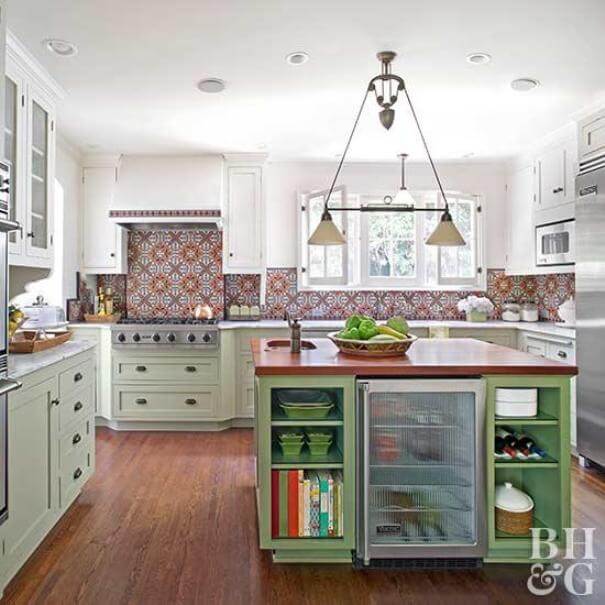 "Dear Mr. Wayne Graham, May 2016 be the best year for the Grahams and their company! I must take this opportunity to thank you for the renovation job done on my house, not only the input idea that made my home more modernized, but the skill work that made the job done perfectly. I will not hesitate to refer you to my friends who may need a renovation on their house. Thank you again and have a healthy and prosperous year in 2016. Yours Truly,"
– Daniel Yu
Read more customer testimonials
Remodelling Your Kitchen? Contact Graham's & Son Today
If you are considering a kitchen remodel or renovation and need some help, talk to the design experts at Graham's & Son. Graham's & Son has been producing beautiful interior designs for more than 40 years. We are locally owned and operated and we specialize in all types of renovations. We offer free, in-home consultations and will take the time to listen to your ideas and dreams for your new kitchen. If you are thinking of remodelling your kitchen, bath, or any room in your home, contact the professionals at Graham's & Son to book your free in-home consultation today.

Our customers have been so pleased with the high standard of our work that they selected us for the "Best Business Service – Interior Decorating: Platinum" and "Best Shopping – Kitchen Renovations: Gold" awards in the 2017 Cambridge Times Readers' Choice Competition. Book a free in-home consultation today and find out for yourself why Graham's is the best in the interior design business. Contact us today to schedule a free in-home consultation. If you prefer, you can shop at home. Browse through our website, make your choice, and simply give us a call at 519-658-9025 to place your order without ever having to leave the comfort of your own living room.
Source:
8 Helpful Tips for Choosing Kitchen Cabinet Paint Colors
Kitchen Color Ideas: Super Easy Do's and Don'ts